Jackie Mallon

|
7 designers. 7 schools. 1 winner. 10,000 dollars. This NYFW marks the 10th anniversary of the Supima Design Competition, the contest that pits students from the country's leading fashion schools against each other to design a five-look collection using the same five core fabrics––shirting, knit, velveteen, twill and denim––the winner of which is announced after the runway show. This year's judges included Fern Mallis, the founder of fashion week, and a roster of professionals from Allure, Elle, WWD, and the New York Observer among others. The student's mentor for the third year running was acclaimed designer, Bibhu Mohapatra.
First up representing Drexel University Lela Thompson worked in rich maroons and teal creating cascades of laser cut ruffles and bustles on floor length gowns and layered appliques onto knee length red denim so that the casual wear fabric came to resemble something closer to luxury brocade.
From L.A.'s Fashion Institute of Design and Merchandising, Nancy Hennessey crafted black-tie-occasion corsetry and built roses into sleeve heads or constructed them into the narrowest of pencil skirts. Cinematic allure arrived in the form of a scarlet floor-length twill coat with a sculpted rose blooming ripely from the hip.
Abigail Griswold from Rhode Island School of Design who after injury had to renounce her professional gymnast ambition found a way to stir this now-slumbering passion into her collection through the use of performance mesh, cording, and neoprene, but the contrast of a super-slouchy zippered jumpsuit in breezy shirting was a pleasant addition.
Evolving an idea she began for her final year collection at Parsons, Margaret Kwon worked dazzling Swarovski crystals into a palette of pastels, deep forest green, and sky blue. A red shirting evening dress with multi-ruffled train drew admiring gasps.
New York's Fashion Institute of Technology presented Alyssa Wardrop whose artful creations proved to be the most avant-garde of the evening. She hand painted and stitched onto large-scale squares like an artist approaching a canvas. Despite this potentially cumbersome shape, the garments wafted. Oversized twill tunics with dropped shoulders and top stitching, and dresses with arm straps outlined in graphic black evoked Rothko in their controlled placement of color always anchored by a white ground.
With parents who are engineers, it's perhaps to be expected that Sarah Johnson from Kent State University cites the importance of attention to detail in her work which featured an abundance of handcraft. A knit draped halter dress in liquidy saffron demonstrated a sophisticated taste level while extensive cartridge pleating suspended on rope and widelegged pants with double pockets and an obi-like belt added exoticism.
Last year's winning school, Savannah College of Art and Design, nominated Alexandra Pijut to carry the torch this time. She created an airy floor-length asymmetrically draped dress of knit printed in pastel tartan, tucked a prim smocked dress under a tailored blazer, and layered a lemon-hued smocked and corseted dress over a white organza collared shirt for a cute and refined result.
As the lights went up, Supima's V.P. of Marketing and Promotions, Buxton Midyette joined by his co-host, stylist, June Ambrose, announced with pride the winner of the 10th Annual Supima Design Competition and the prize of 10,000 dollars: Alyssa Wardrop from Fashion Institute of Technology.
By contributing guest editor Jackie Mallon, who is on the teaching faculty of several NYC fashion programmes and is the author of Silk for the Feed Dogs, a novel set in the international fashion industry.
Photos author's own.
Jackie Mallon

|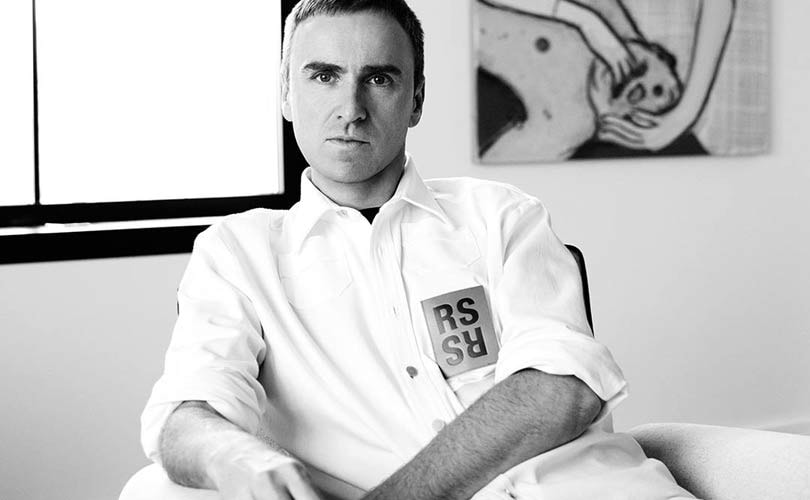 The modern designer does not operate alone. When he is poached from one house by another, he installs a coterie of friends around him in his new workplace, but those bold headlines trumpeting his arrival rarely mention the importance of this traveling entourage.
The recent case of Raf Simons's appointment at Calvin Klein is a prime example. He made Pieter Mulier, his scene-stealing right hand man from the documentary, Dior And I, with whom he has worked since 2002, Creative Director, and Mulier's boyfriend, Mattieu Blazy, Design Director of Womenswear; he enlisted the services of photographer Willy Vanderperre whom he has known since his 90s Antwerp club days to continue to shoot his ad campaigns, and Vanderperre's boyfriend, Olivier Rizzo, to style them; he brought in L.A. artist Sterling Ruby with whom he has a 10-year friendship and set him to redesign the Madison Avenue Calvin Klein flagship store; Simons's boyfriend, Jean-Georges d'Orazio, was also brought from Europe to assume the role of Senior Director of brand experience, whatever that is.
"My old studio manager called Raf my brother from another mother," Sterling Ruby told the New York Times. "I grew up on a farm in Pennsylvania; he grew up in a very small town in a rural area on the Flemish side of Belgium. We both wanted out. . . . And now we're both walking on tightropes, trying to figure out what we're doing."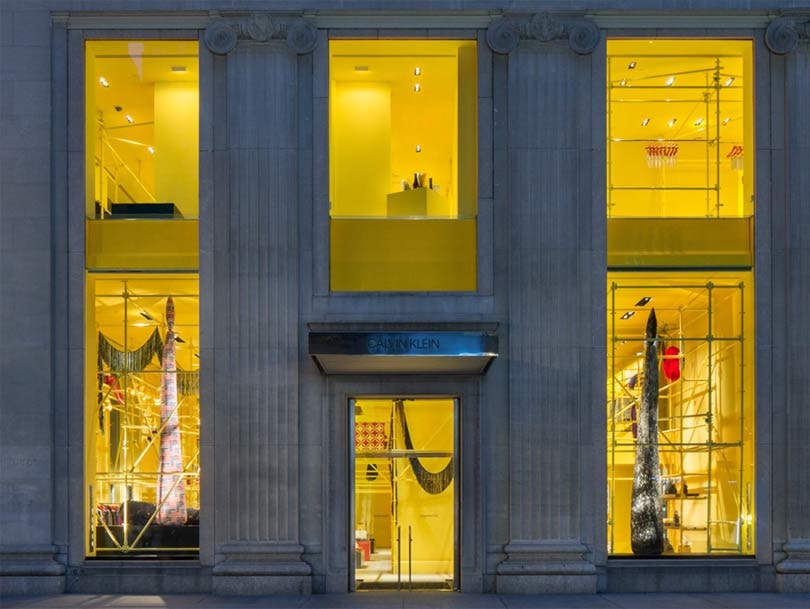 Making magic happen
The stakes are indeed high in these mergers of star designer and established house, and sometimes nothing less than wizardry is expected to turn the sleeping brand around and make it relevant again. Therefore, not unreasonably, the chosen one has a trusted cloister of Hermiones, Rons, Hagrids and Dumbledores to buoy him against the relentless, and possibly alien, corporate pressure that threatens to snuff out his creativity with the swiftness of one of Voldemort's DeathEaters.
Of course, fashion is a business like any other and the highly paid, in-demand creative must perform, but when he is bombarded by opposing demands––create the "it" handbag, develop a formidable social media presence, dress celebrities, prepare the company for an IPO, then become beholden to stock market fluctuations, all while making the brand as cool as (insert competitor's name here)–– it is often only one of his insiders who can utter that gentle reminder to trust his instincts and shut out the voices that don't ring true. When the designer feels like he is so far out on a limb he no longer recognizes himself or what he stands for, this confidant can present him with a mirror while his new bosses will simply present him with more figures. No matter how much the designer now earns, if he jumped about on a dancefloor with someone twenty years ago, and that person is still by his side, then chances are that person's worth to him cannot be translated into dollars. The designer's tribe is no mere Warhol Factory. It is not an assemblage of interesting people hoping to be seen, but a fashion family, in which each one has the other's back.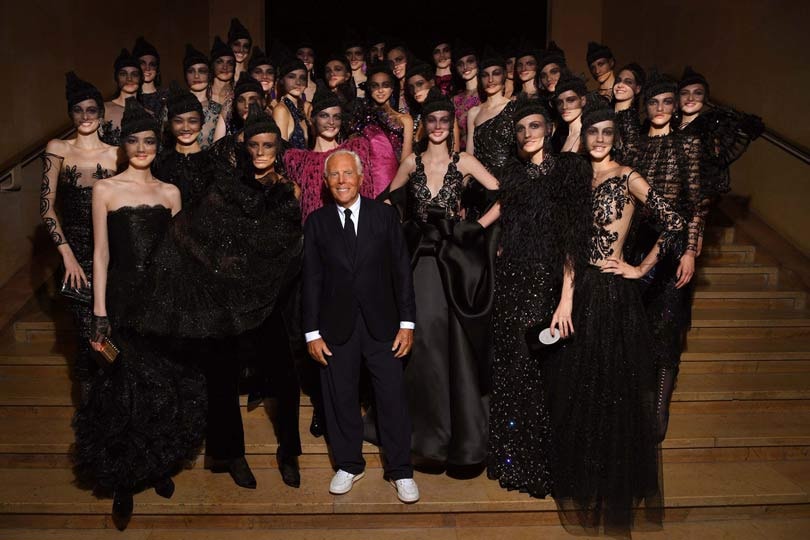 We are family
Often the tight circle has immediate family members at it's core: Demna Gvasalia began Vetements with his business-minded brother Guram, before stylist Lotta Volkova came on board. Then, arm-in-arm, the plucky trio trotted on over to the esteemed luxury house of Balenciaga to bestow their charm on it. "Lotta is a walking source of energy," Gvasalia told Vogue, "We met at some party four years ago, and then she came over to see the first Vetements collection and told me, 'I want to wear some of these things, but the styling is terrible.' So she's been working with us ever since." This method of team-building has little to do with the human resources department but is not a new phenomenon. At the heart of Giorgio Armani's billion dollar enterprise, which he started with his now deceased boyfriend, Sergio Galeotti in 1975, are his nieces Silvana and Roberta Armani, although it has been strengthened over the decades with a band of loyal followers. "Because he has no friends," Armani's sister, Rosanna, told Vanity Fair. When the magazine asked Armani about her comment, his response was: "Tell me: when do I have time to make myself friends?" But the essence of his motivation is revealed in this sentiment: "Whatever I did in work was done for Sergio. And Sergio did everything for me. So that was the heart."
The king's court
Often the job titles of a designer's court members can be more difficult to pin down that those of Raf Simons's Calvin Klein team. Amanda Harlech, who had worked with John Galliano since his graduation but famously defected to Karl Lagerfeld at Chanel because she reportedly needed a better salary upon her divorce, told the Sunday Times Style Section. "Karl doesn't have a muse - he has a very close knit family who are incredibly loyal." She explained her role as best she could: "If I do have a gift, it is as a map-reader, a pathfinder. I don't think I'm a muse. A muse inspires - but Karl is inspired by a lot of other women, men, books, a piece of furniture, a piece of music…'" Alexander McQueen kept two females at the center of his court: Isabella Blow who championed his graduate collection, persuading stores and editors to buy into his vision, and Sarah Burton, the young design assistant who apprenticed under him, eventually tasked with the company's creative direction upon his untimely death.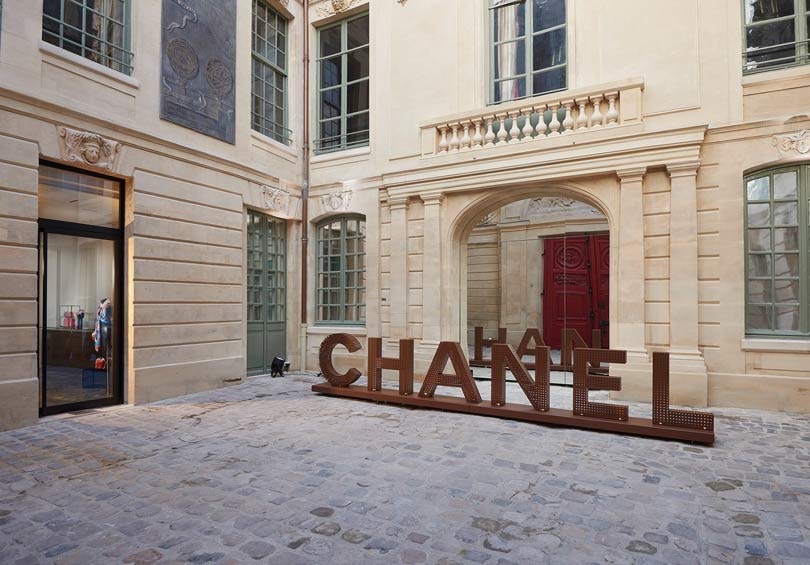 For creatives, the building of a design empire is more than just a business. Emotional attachments override business strategies and growth projections. Current headlines suggest designers can be swapped out like outfits, but the designer's tribe often has to be accounted for in negotiations. That bond is difficult to replicate in a new situation, but having his cherished people about him undoubtedly sets the heralded designer up to thrive. Tribe members shield designers from becoming poor isolated Icarus creatures flying too close to the sun. They bolster and protect. They inspire, invigorate, bathe wounds, and lift spirits. The designer is the lead figure fronting the charge for the house's dominance over competitors, but it is the tribe whose arms he falls into as he returns backstage after taking his bow at the end of each show.
#TribeGoalz
"Squad" is an Instagram word used by celebrities to describe the elite crew they run with: Taylor Swift's includes a bunch of Victoria's Secret models and Lena Dunham, all of which she invites onstage at concerts. Leonardo di Caprio's modern day Hollywood Brat Pack, which includes Orlando Bloom and Toby Maguire, enjoys hanging out with models on boats. The designer's tribe isn't basking in the sun or spotlit onstage or even being stalked by paparazzi. Its members are happiest being useful behind the scenes. Yves Saint Laurent described the essence of this unique relationship perfectly when referring to his longtime right-hand man, Pierre Bergé: "His strength meant I could rest on him when I was out of breath."
By contributing guest editor Jackie Mallon, who is on the teaching faculty of several NYC fashion programmes and is the author of Silk for the Feed Dogs, a novel set in the international fashion industry.
During the month of August FashionUnited will focus on Work in Fashion. For all reads on the theme, click
here
.
Photos from Calvin Klein, Armani, and Chanel Facebook pages.
Jackie Mallon

|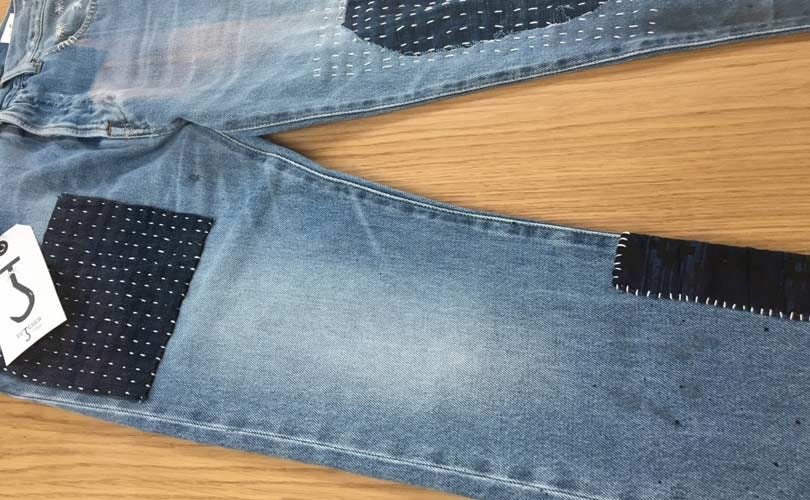 Statistics show that the people of the Netherlands wear the most denim per capital in the world, with Americans coming in second place. It's surprising when one considers denim's importance as a symbol of Americana, from cowboys to rock and roll; from James Dean's rebel image to John Wayne's rugged horseman to Obama's "dad jeans", all encapsulated in Raf Simon's denim-on-denim debut for Calvin Klein. Even outside of its celebrity profile, the fabric has been integral to American workers' uniforms for 200 years, increasing in popularity during the 1800s gold mining boom when a young German immigrant by the name of Strauss patented the riveted hardwearing cloth, and Levi's was born. Still, it is acknowledged that the small central European country with no hills to speak of dominates the denim frontier, with its capital, Amsterdam, home to G-Star RAW, part-owned by Pharrell Williams, Tommy Hilfiger Europe, Levi's Vintage, Kings of indigo, Denham, Tenue de Nîmes, and Kuyichi to name a few.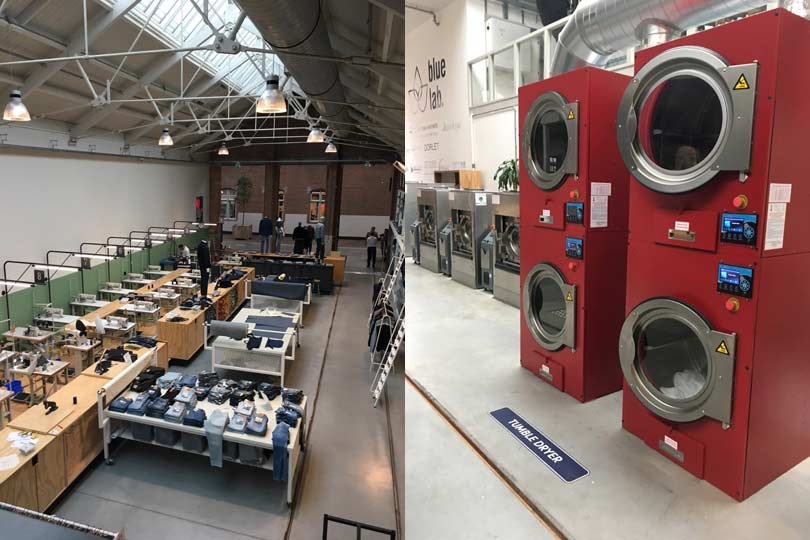 But perhaps what's more surprising is that it's already five years since Amsterdam opened the world's first Jean School, and the U.S. still does not have such a facility. With so many fashion schools in existence and more students graduating into our field than ever before, streaming some of the flow into this popular sector would surely provide career opportunities for young designers with ambitions in denim. I recently visited the campus located in Amsterdam's House of Denim and toured the workroom, the laundries, and the archives containing commissions they've created for different international clients. Inside a glass case a copy of a pair of black denims created for Karl Lagerfeld is emblazoned with the silhouette of the designer's head. The Jeans School is preparing to open its doors next week to this year's incoming group of students, and I learn enrollment is at capacity, with more international students than ever before.
The Netherlands wear the most denim per capital
As a fashion educator here at home I'm aware of the absence of knowledge among students regarding denim, yet their hunger to understand more. As a former designer I'm also aware of the avid interest from companies in candidates with an in-depth knowledge of the washes, processes and innovations that infuse a simple pair of jeans with the power to fuel a global business. Red carpet gowns and runway drama is not necessarily what all fashion students aspire to create, but often under the banner heading of ready-to-wear, those are the avenues they're obliged to pursue in fashion programs. Many young designers want to create for their age group, their peers, their lifestyle, but entry into the specialized world of denim requires more than the ability to design a five-pocket pant or riff on a traditional jean jacket. If the product is to seem authentic, possess the inherent swagger history has attributed to it, and exploit the durable no-nonsense aspect of the twill weave in a competitive marketplace, a profound understanding of the fabric's characteristics and potential is required. How are students expected to achieve this if their exposure to denim in school is so limited?
Some U.S. schools offer industry collaborations with denim companies which allows one or two students the opportunity to enjoy some on the job training. Amsterdam Fashion Institute offers a Bachelors in Fashion with Denim Minor. But the Jean School's one or three-year course leading to a qualification of Denim Developer allows the student to drill deep into the world of mills, sewing rooms, laundries, as well as into the area of design. The students begin portfolio building from the first day and the curriculum places "emphasis on craftsmanship and sustainability across all steps in the production process 'from crop to shop.'" This, combined with guest lectures from external professionals and the expertise of co-founder (and former organizer of Amsterdam Fashion Week, James Veenhoff, who now organizes globally-recognized denim trade fair, Kingpins) results in worldwide interest in graduates and a high employment rate. It helps that the co-founder, Mariette Hoitink, also operates the world's only denim-focused recruitment firm, thereby closing the loop of denim connoisseurship within Amsterdam and ensuring its continued success.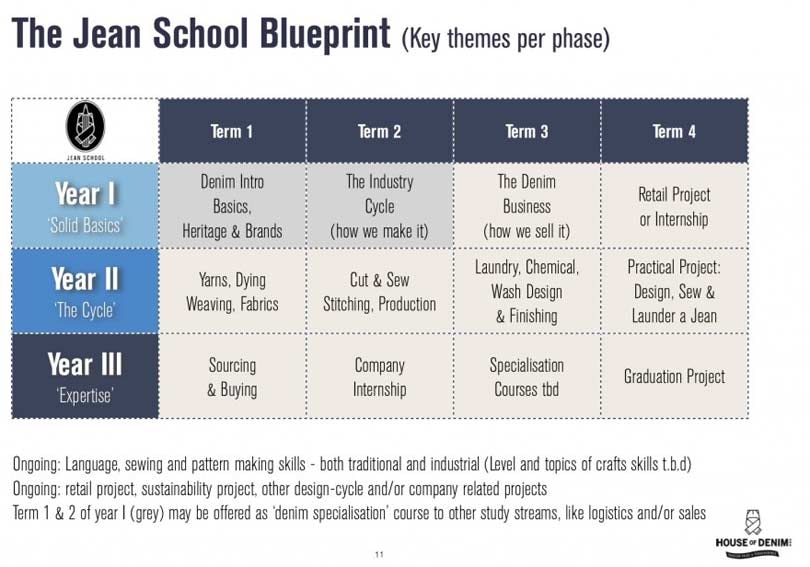 Denim's ubiquity shows no sign of dying, the focus on sustainability setting the scene for a whole new wave of innovation. There's the potential for a new gold rush so why aren't we in the U.S. digging, mining our homegrown talent? There's indigo in them there hills.
By contributing guest editor Jackie Mallon, who is on the teaching faculty of several NYC fashion programmes and is the author of Silk for the Feed Dogs, a novel set in the international fashion industry.
Photos FashionUnited, curriculum image from Houseofdenim.org