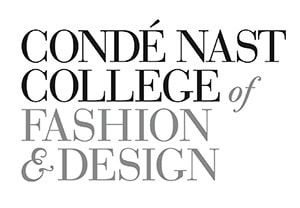 The Condé Nast College provides students with a world-class fashion education in the heart of London.
Our courses fuse exciting and intensive academic learning with unrivalled access to the best and brightest minds in the industry, including the teams at Vogue, LOVE, Glamour, GQ and a whole host of other Condé Nast titles.
The College provides extremely creative courses injected with a solid foundation of the business side of the industry. The purpose of our courses is to prepare students for a multitude of careers; styling, journalism, fashion buying, marketing, branding, graphic design, PR, digital strategy, business, events, entrepreneurship, e-commerce and the myriad other career paths into this exciting and fast-paced industry.
Through being part of one of the largest and most powerful publishing houses in the world and with the support of the highly recognised academic institution of the University of Buckingham, the College has an elevated position of combining academic excellence and unrivalled links to the fashion and media industry. This creates a unique educational environment for students to thrive in.
For more info please click here.
This intensive two-year degree offers the unique opportunity to learn about the fashion industry from within the Condé Nast family.
Looking at Fashion Communication as a whole, our BA (Hons) Fashion Communication critically addresses Fashion Media, Fashion Branding, Fashion Marketing, Fashion Retailing, as well as Contextual Studies in Fashion and Fashion Styling, Publishing, Fashion Journalism and Image Making.
During the course of our degree, you are able to explore all elements of Fashion Communication with the option to specialise in fields such as; Retailing, Journalism, Styling and Publishing. Throughout your degree, you'll hear from industry speakers on a weekly basis and will work both individually and in teams on styling and magazine projects.
At Condé Nast College of Fashion & Design, we are committed to having a guiding hand in our students' futures, meaning that professional development is paramount throughout your degree. Our unparalleled industry links inform the curriculum and the project briefs students are set. Learning is supported by our academic team, visiting lecturers and industry guests that are leaders in their fields.
The programme also includes a 'Collaborative Industry Project' module, which allows students to work on an industry brief set by a partner company. Previous industry project partners include: Vogue, Louis Vuitton, Landrover, Estée Lauder, Condé Nast Contract Publishing, Modus PR, Manolo Blahnik and GQ.
For more info please click here.
The Vogue Foundation Programme is an introductory course that will prepare students for further study in higher education. The focus is on creative practice and students will develop practical visual and digital design skills using 'Vogue: Voice of a Century' as the main source of inspiration.
This Level 3 (120 credits) pre-university course is suitable for UK, EU and international students interested in studying fashion-related subjects at degree level at a later stage. During the course, you will be introduced to key aspects of the creative industries with an emphasis on fashion and media. In line with Condé Nast's core areas of expertise, the focus is on digital design, imagery and media, as opposed to garment design and construction. The programme will focus on developing transferable skills in research, academic practice and communication.
The Foundation Programme is suitable for school-leavers interested in fashion related courses, who are as yet unsure which area they would like to specialise in at degree level. It is also suitable for those that do not meet the entry requirements for our BA (Hons) Fashion Communication or equivalent degree courses at other institutions.
Study and research skills are embedded into all modules to ensure students are effectively prepared for the transition to higher education and support with degree applications is a priority. Successful and engaged students who complete the Foundation Programme will be considered for the BA (Hons) Fashion Communication should they wish to join this course as their next step.
Studying at our state-of-the-art campus in the heart of Central London, students will have unique access to the incredible roster of industry speakers in addition to their studies. Past speakers have included British Vogue Editor-in-Chief Edward Enninful, Tory Burch, Natalie Massenet, Tommy Hilfiger, Victoria Beckham, and many more. Students will also benefit from our unique staff to student ratio which guarantees a tailored learning experience from our outstanding academic team.
For more info please click here.
This 10-week intensive course has been designed to give students a unique insight into the fashion industry. The course is divided into three main areas of study: Fashion Media, Fashion Marketing and Visual Communication for Fashion.
Throughout the course, you will be encouraged to focus on your own professional development and will have a busy schedule of industry talks, classes, workshops, photo shoots and museum and gallery visits. As well as exploring fashion industry practice, students will also consider the culture and context of fashion and examine its evolution.
For more info please click here.