In its fourth year, PROJECT X Parsons––Next in Class presents four recent graduates with menswear and dual-gender collections from the school's BFA and MFA programs at the menswear trade show held at Manhattan's Javits Center. Designed to give the designers exposure to retailers, buyers and e-commerce vendors, it also grants them insight into the wholesale marketplace.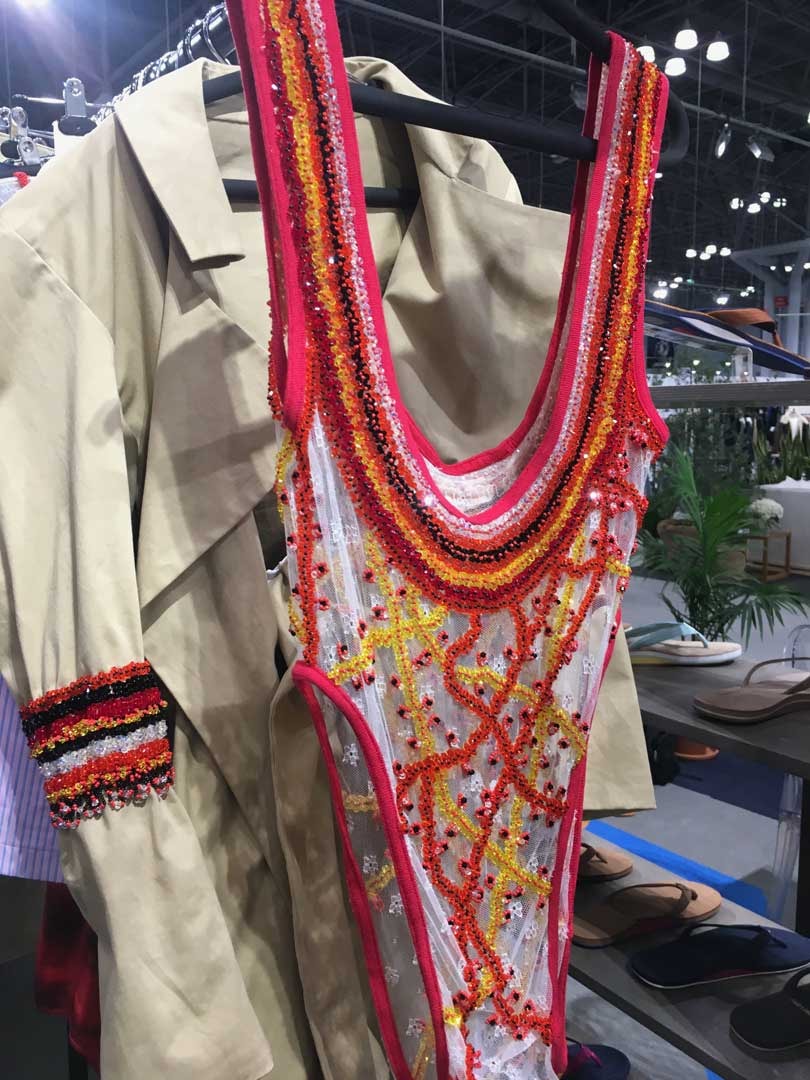 Neil Grotzinger and his label NIHL arrive fresh from New York Fashion Week, Men's, where he showed for the first time since graduating from the Parsons MFA Fashion Design and Society program in 2017. Continuing his exploration of leotard shapes cut high on the hip, beaded and embellished by his own hand, which have earned him much editorial, he adds asymmetrical trench shapes, tanks made of interlinked jump rings, and pants made from tarp. Entitled "Subservient Authorities" the collection explores masculine stereotypes found among figures of authority such as police officers and military.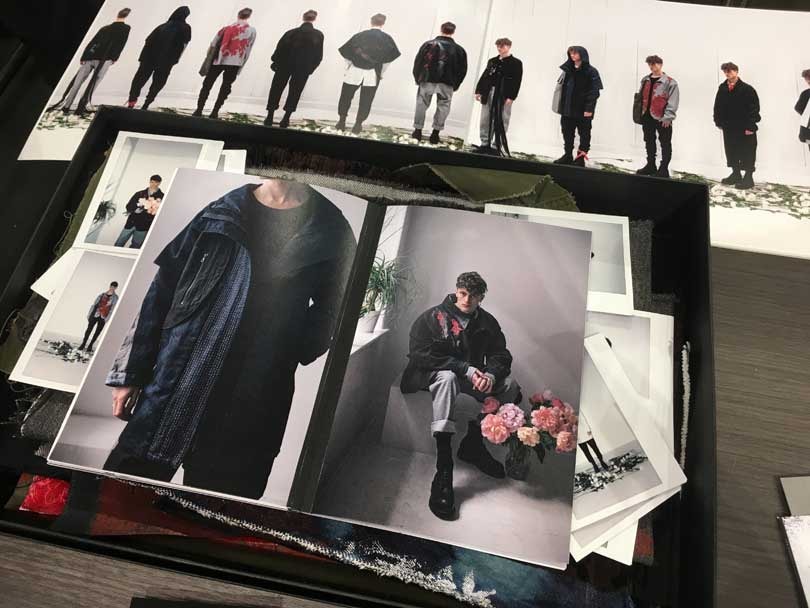 For her label Sanct designer AJ Li plumbs her Californian roots and the Taiwanese birthplace of her parents in a study of balance and identity. Immigrants arriving from Taiwan during the Californian gold rush inspiring her choice of workwear fabrics––denim, corduroy, and overstitching details that revisited the idea of garment repair and longevity––while her shapes are oversized, bound with ties, reimagining traditional Asian silhouettes. The floral motifs from the colorful textile known as "Taiwanese grandma cloth" are enlarged and screen printed across garment fronts, while military half tents and sleeping bags are reconfigured into bomber jackets with patches of military assembly instruction labels still intact.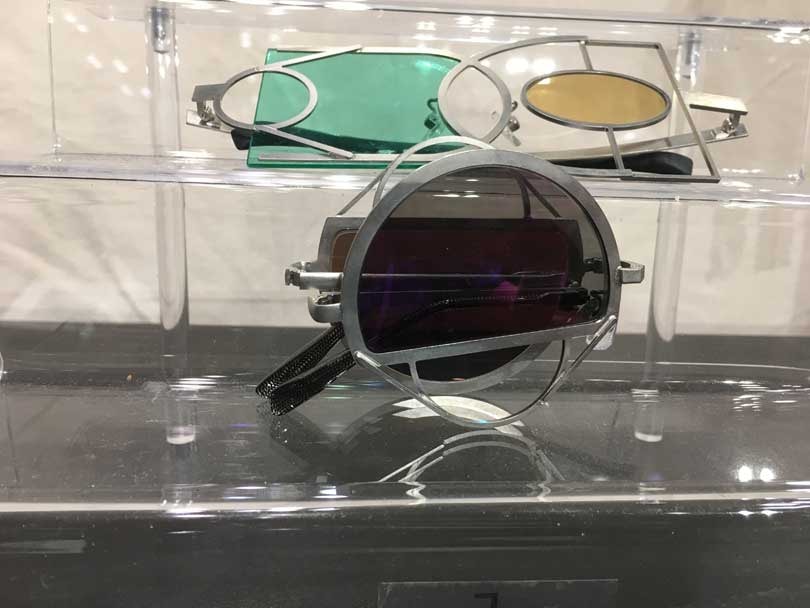 Jeongmin Cho is one half of a pair of fraternal twins. Growing up she and her brother were alike in every way until gender characteristics finally came to separate them. Working in vinyl, men's plaid suiting, denim which she regards as genderless, and layers of hand-felted chiffon in a diluted blend of pink and blue, she captured the experience of being a twin, and accessorized her collection with floppy hats with vinyl overlays incorporating the baseball cap detailing she associated with her brother. She collaborated with Luxottica to create sunglasses, the frames of which don't exactly match the lenses, or which fold up so that one eye sits perfectly on top the other.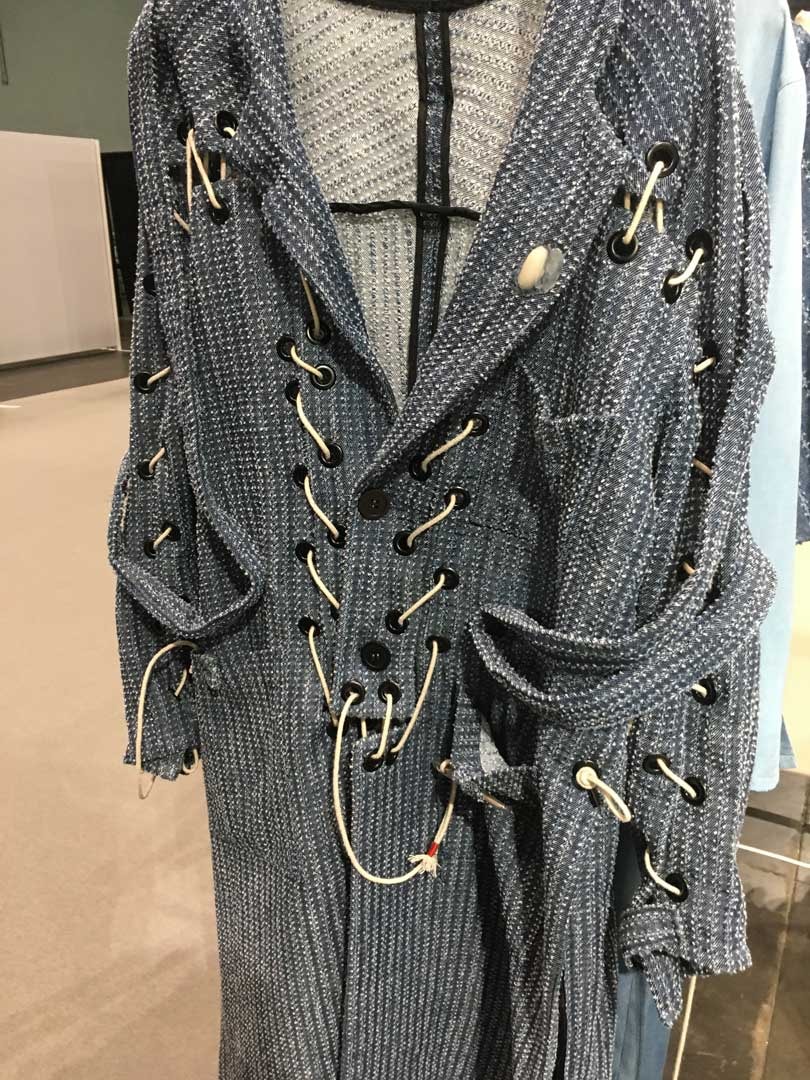 Factory workers in the fashion industry was the focus of Ru Jin Tsai's collection and the idea of newness at the cheapest possible price which has come to define so much of our industry. Through silicon hand prints, eyelet detailing which echoes the assembly of garments, and hand-made silver sewing needle motifs dangling from ropes, she seeks to put the human behind the labor back into the picture. Her collection, entitled "The Forgotten Seams" also features a range of jewelry made by the designer based on the bobbin case of a sewing machine.
PROJECT trade show runs from July 22-24 at the Javits Center.
Fashion editor Jackie Mallon is also an educator and author of Silk for the Feed Dogs, a novel set in the international fashion industry.
Images by FashionUnited