British designer, Eleanor McDonald, is the 2018 winner of the International Talent Support award (ITS) selected among the finalists submitting fashion, accessories and jewellery projects. The votes were close to unanimous in support of the designer, who graduated from Central Saint Martins in London. Along with the award, McDonald will receive 15,000 euros (13,000 GBP), a 12-month mentorship, and the chance to showcase a capsule collection at Pitti Uomo in January 2019.
The designer was also awarded the Camera di moda award, which comes with a 5,000 Euro(4,500 GBP) prize, and the Tomorrow Award, which will allow her to exhibit her collection for a season at the Paris Tomorrow Showroom.
Barbara Franchin, founder and director of Its, explained to FashionUnited that McDonald "represents what is to come for the future of the market."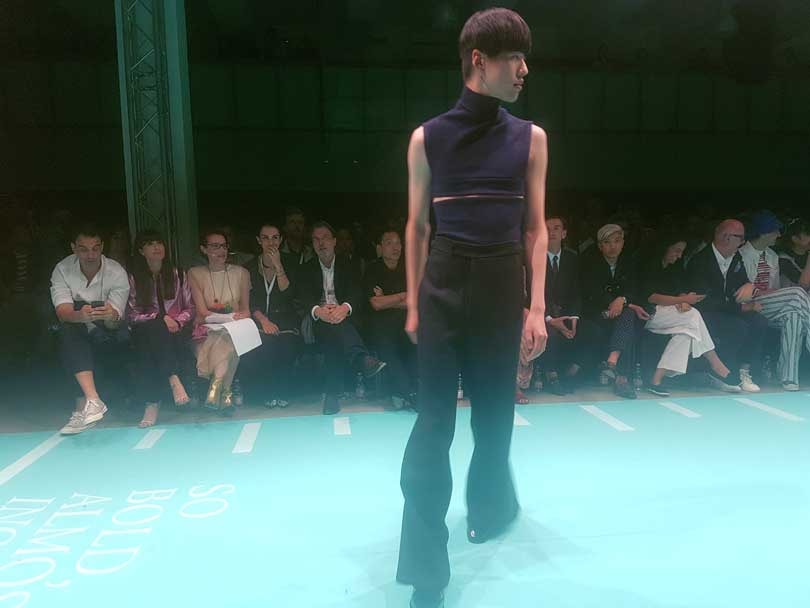 UK-born designer wins 2018 International Talent Support award
Last night marked the 16th edition of the international event, which hosted more than 700 guests in Trieste, Italy. This year, ITS received submissions of over 900 creative projects from 80 different countries, and showcased the 30 bold finalists at the event.
The works of all of the 30 finalists will be featured in the ITS Creative Archive, which compiles the projects of all past finalists over the past 16 years. The collections are preserved to provide historical remembrance and inspiration for future designers.
While McDonald was the big winner, not all finalists went home empty handed. Emma Chopova, Laurena Lowena and TingTingZhang were given the OTB Award, which granted them 10,000 euros (8,850 GBP) and the chance to run an internship in one of the group's brands. The Swatch award was presented to Sini-Pilvi Kiilunen, who received 10,000 Euros and a 6-month paid work experience at the Swatch Lab in Zurich. Tula Coker went home with three awards, including the ITS Time for Coffee award, Vogue Talent Special Mention, and the Diesel Award, which includes a 6-month Diesel internship.
Photo: Eleanor McDonald, credit FashionUnited