If you believe that fashion comes in waves, then the current 'denim trend' is a tsunami – waves that pile up without ever receding. Denim has never been out – it just changes its appearance: as hippie trousers in the 60s, flared in the 70s, acid-washed in the 80s, baggy in the 90s, low-rise in the 2000s, skinny in the 2010s. The material is so versatile that it can be re-interpreted over and over again, while always remaining fascinating and, with all its cultural significance, never losing its sexiness. We present the current cutting-edge denim creators.
Marques Almeida
Marta Marques and Paulo Almeida perceive themselves as members of the Helmut Lang-ism school of philosophy. Or to put it another way: "Fashion is about attitude, not hemlines." That's why the maxim of the winners of the 2015 LVMH Prize is: Fray, for all you're worth.
Faustine Steinmetz
An intensive interaction with the material underlies Faustine Steinmetz' approach to working with denim. In incredibly laborious hard work, she weaves leftover jeans parts into a fabric, pleats heavy denim, sews together frayed denim pieces into transparent material, uses merino wool to make felted denim, or decorates her creations with batik work and bleaches them to the point of perfection.
Y/Project
With its Belgian creative director Glenn Martens, the Paris brand Y/Project ventures a look back into the past in order to tell the future. This way, the Royal Academy of Antwerp graduate combines two typical 90s items: the tracksuit bottoms with press studs on the outside ('adibreak') and the all-over denim combo. While his extremely long jeans, covering the shoes, conjure up a silhouette, which – in spite of all its retrogression – is nothing if not ultra-modern.
Never too much Basic
Founded by Matteo Paloni, Veronica Massa, and Davide De Vivo in March 2015, Italian label Never Too Much Basic (NTMB) has devoted itself to the redesign of denim. The unusual designs posted by the label on Instagram had such a big appeal to Christophe Decarnin from Faith Connection that he entered into a cooperation for his Resort 2017 collection. When looking at NTMB's Instagram profile, one is amazed to see an extremely elaborate and ingenious designs showing how fabrics can be processed, which raises denim to new creative heights.
Koché
French designer Christelle Kocher dares the destruction of the perhaps final barriers in the fashion business: the intermingling of off-the-peg clothes and haute couture. Kocher works for one of the most prestigious couture fashion houses in France, Maison Lemarié, which specialises in the manufacture of impressive feather creations. Based on a streetwear-inspired aesthetic, the newcomer mixes this knowledge in her own collection, in which denim even appears less: as workwear. Denim is shown in one colour, double stitched and robust. It is these contrasts – sometimes combined in a single outfit – that make the Koché look so special.
Written by Barbara Russ for FashionUnited.de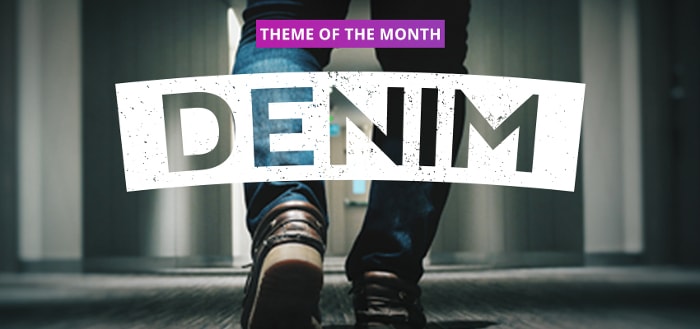 During the month of October, which sees Denim trade fair Kingpins and the Global Denim Awards taking place, FashionUnited focuses on Denim. For all our articles on Denim, click
here
.