Given the conversation around diversity that has ignited the fashion industry over the past several years, an exhibition examining race and fashion might seem overdue. It took a professor from Parsons who since 2016 has been teaching an elective class entitled "Fashion and Race" at at the school to deliver it. "Fashion and Race: Deconstructing Ideas, Reconstructing Identities" on show at the Sheila C Johnson Design Center of Parsons offers the public the opportunity, through printed material, multi-media, and garments, to examine the "otherness" with which the industry has long treated people of color who operate within its environs, and to question the Western standard of beauty which has traditionally been seen as the only legitimate aesthetic. The work on display asserts the fashionability of black skin, black hair, black street style––indeed black femininity commands immediate attention upon entry in the form of a dramatic ruby Charles James-style gown with headpiece by Lashun Costor from a collection exploring the violence of the Jim Crow era, entitled "Strange Fruit."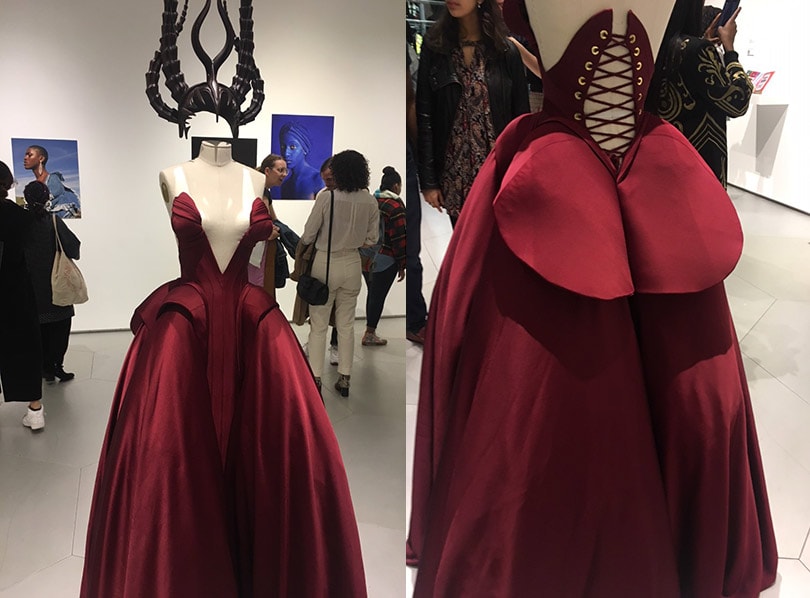 FashionUnited snatched a few moments with the organizer, Kimberly Jenkins, to discuss the work on display and the process of staging the show.
What were the greatest challenges in putting the show together?
I didn't have challenges creatively; I've been very supported by the school of fashion and the Design Center gallery. The challenges arose from the budget—it was a crash course in curating, putting this together. The limitations a budget can impose will resonate with anyone seeking to to address major issues in a creative way––funding is vital. Other than that I was truly impressed with the support I got, everyone reached out, donated, volunteered.
How did you source all the different looks and artwork?
As a professor here at Parsons, it was opportune. The exhibit is a progression of the class I teach and many of the artists you see in this exhibition are former or current students so I reached out to those with really strong work and a focused point of view when it comes to addressing race in a critical and creative way, and they were enthusiastic to participate.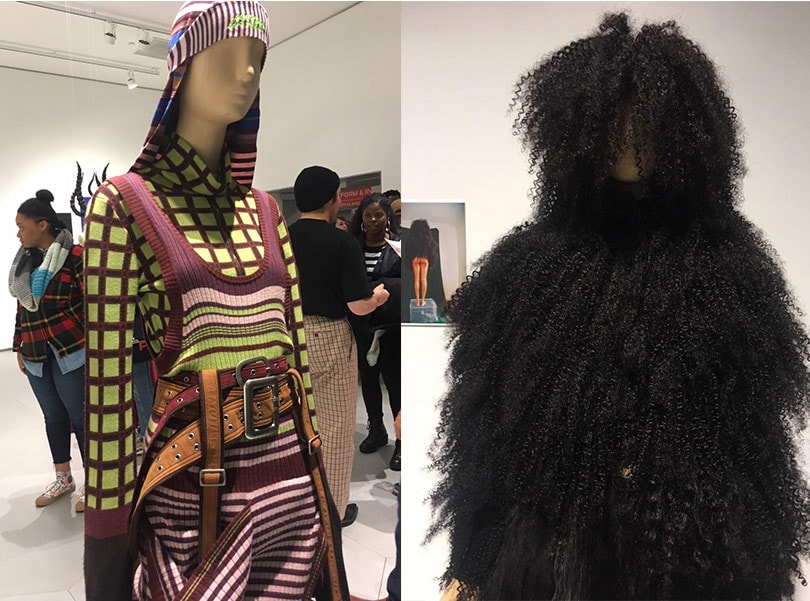 As a woman of color in fashion and in education, do you feel optimistic that the industry is changing for the better?
I feel optimistic for the generation of artists and designers who are coming out in these fields. They are brilliant, critical, they want to be the change they want to see. It is my hope that the fashion industry is prepared for them, because, not to pat myself on the back, but with classes like mine we are able to see that students are ready for these kinds of complicated conversations, they have questions, concerns, and some of them are angry. They don't see enough diversity and inclusion, and we talk these things out and when they graduate, they are ready to shake things up. So really the fashion industry needs to get ready.
What do you hope to achieve from this exhibition?
I've laid it all out here for the people who are the powerbrokers in the industry who I want to make actual change, for them to come and see a creative discourse at work. Here you can see what the designers have to say about identity issues, about prison reform, about the lack of diversity in fashion photography, about how black bodies are treated in fashion, and you'll see them interrogating the Western beauty canon. So it's all laid out here for you if you want to learn and to hear what these young creatives have to say.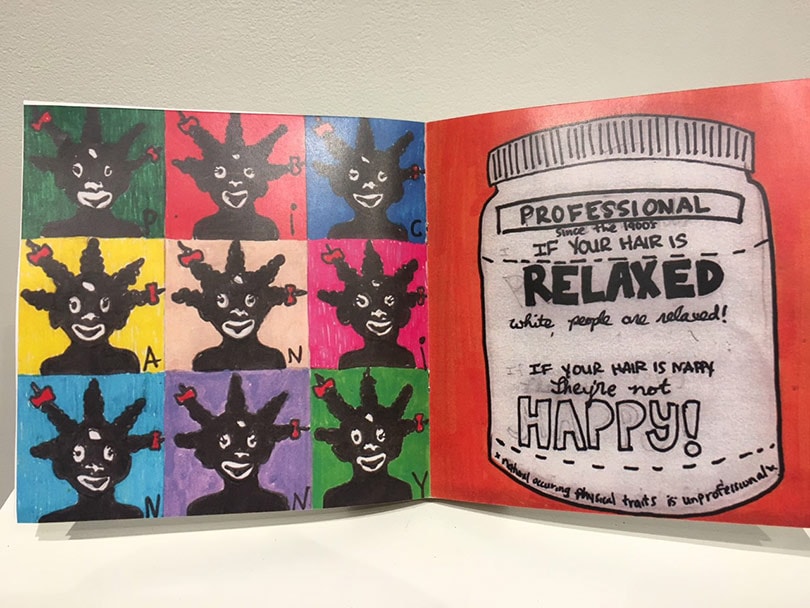 Fashion and Race: Deconstructing Ideas, Reconstructing Identities is on view at the Sheila C Johnson Design Center of Parsons until November 11, 2018.
Fashion editor Jackie Mallon is also an educator and author of Silk for the Feed Dogs, a novel set in the international fashion industry.
Photos FashionUnited