Fashion school of design and luxury business IFA Paris was created in 1982 and it has three campuses in Paris, Shanghai and Istanbul. FashionUnited recently spoke to the corporate academic director of IFA Paris Albane Forestier to discuss the institute's future plans, its MBA in fashion management and the impact of Covid-19.
How has the transition from in-house to remote learning been for the school and students?
We had to move quickly due to the suddenness of the government announcements concerning the lockdown to cope with the sanitary crisis, but we were ready since we already planned to offer our courses online. It was definitely challenging, but we managed to ensure a smooth transition from offline to online learning.
How would you describe IFA Paris' student community?
The first word that comes to mind is very international. There are more than 50 different nationalities represented on our campus among the students and our lecturers. All these different backgrounds create a very lively atmosphere in which everyone digs in their culture for inspiration.
What kind of courses does IFA Paris offer? What is the focus area?
IFA Paris offers a whole range of courses related to fashion. From the creative courses such as our fashion design BA or our fashion design MA to the more management-oriented programs, most of the aspects of fashion and luxury are covered by our program. All of our programs particularly focus on sustainability and fashion tech.
Our MBA in fashion management (luxury major) is designed to help luxury professionals navigate an increasingly challenging environment, by positioning its teaching at the forefront of marketing and technical innovation. By combining workshops, theoretical classes and learning-by-doing pedagogy, the course is about uncovering how luxury brands can still appeal to traditional mature markets while embracing the opportunities provided by emerging markets and the arrival of younger generations of consumers.
What should a student expect to learn from this course?
Students who have chosen the luxury track get a unique insight into specific sectors of the luxury industry such as luxury jewellery and watchmaking, cosmetics and perfume, Paris Haute Couture or even oenology and gastronomy. This practical training enables students to develop a broad view of the industry, be introduced to the luxury trades' unique secrets, and expose the techniques luxury goods professionals use to build trust and authority for brands, such as product management and creative strategic thinking.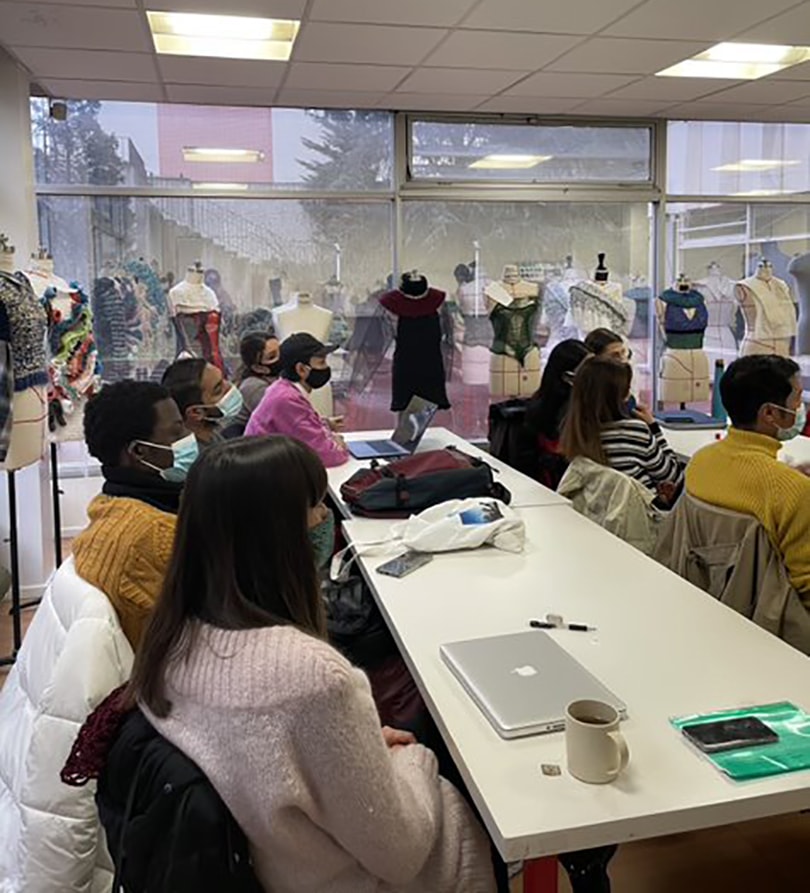 Why should a student pick this course over another?
In this course, students will benefit from IFA Paris's expertise in the fashion and luxury industry, our strong connections with today's leaders in the luxury world, and our first-hand experience of Western and Eastern markets. By offering a specialisation track in luxury, we offer our students the opportunity to answer the industry's demand for more niches as a solution to the issue of long-term profitability for its products or services, whether it is the rise of experiential luxury or the increased role of personalization. I would finally recommend this course for any young professional who is passionate about luxury brands, their heritage and traditional know-how, and the stories they still have to tell us in the future.
What career opportunities are available after completing this course?
The keywords to describe the skills set that our students acquire during their studies are adaptation and anticipation. This means that our graduates are equipped to become major actors in the reshaping of the luxury industry panorama, whether in the fields of luxury brand management or innovative and strategic marketing.
What do we need to know about IFA Paris?
While its signature program is the fashion design BA, IFA Paris stresses the importance of sustainability and the integration of new technologies throughout all of its programs.
What are the plans for this year? Any new things coming up?
We are launching a brand-new BA in September dedicated to fashion tech. In addition, our MBA programs have been restructured to adapt to the new circumstances we are facing today and will now consist of a core program and students can opt to specialise in one of the three streams: fashion apparel, media and luxury.
While it was challenging due to the nature of the program, the fashion design BA will also be available online from September 2021.
Photo credit: IFA Paris