TMO is an HBO (higher professional education) fashion business school, which educates students for commercial positions within the fashion industry. TMO offers a wide curriculum: a combination of management, marketing, communication, fashion, and personal development. FashionUnited recently spoke to Arianne Goris, Marketing & Communication Manager at TMO to discuss the type of courses the college offers, the impact of Covid-19, and the future plans of the institute.
What kind of courses does TMO offer? What is the focus area?
TMO has one course: fashion business. After graduating, students will get the officially recognized title Bachelor of Business Administration in Fashion. Our focus is on the management side of fashion and lifestyle and on personal development. The program has 3 main pillars: fashion, business, and personal/professional development.
How would you describe the TMO student community?
Diverse but with at least one shared passion: fashion! Our students come from different places in the Netherlands because TMO is the only accredited business school specifically for the fashion industry. They all have a passion for fashion and that connects them. Our students form a close community. We often hear that friendships for life are formed at TMO. What we also often hear is that TMO makes a great contribution to personal development. During the course, students discover where their strengths and weaknesses lie. Finally, our students are highly motivated. As a result, they usually graduate within 3,5 years and quickly find a job. Sometimes even before graduating.
How has the transition from in-house to remote learning been for the school and students?
Because we are small-scale, the transition to online education was actually initiated immediately when we heard that The Netherlands was going into a lockdown. We were therefore able to quickly switch to online classes in Teams. Of course, following a course and teaching online is not ideal but our students are happy with the way the courses were continued and no study delay has occurred. Despite that, we are very happy that we can do practical lessons and exams physically. Our students are therefore on campus at least one day a week.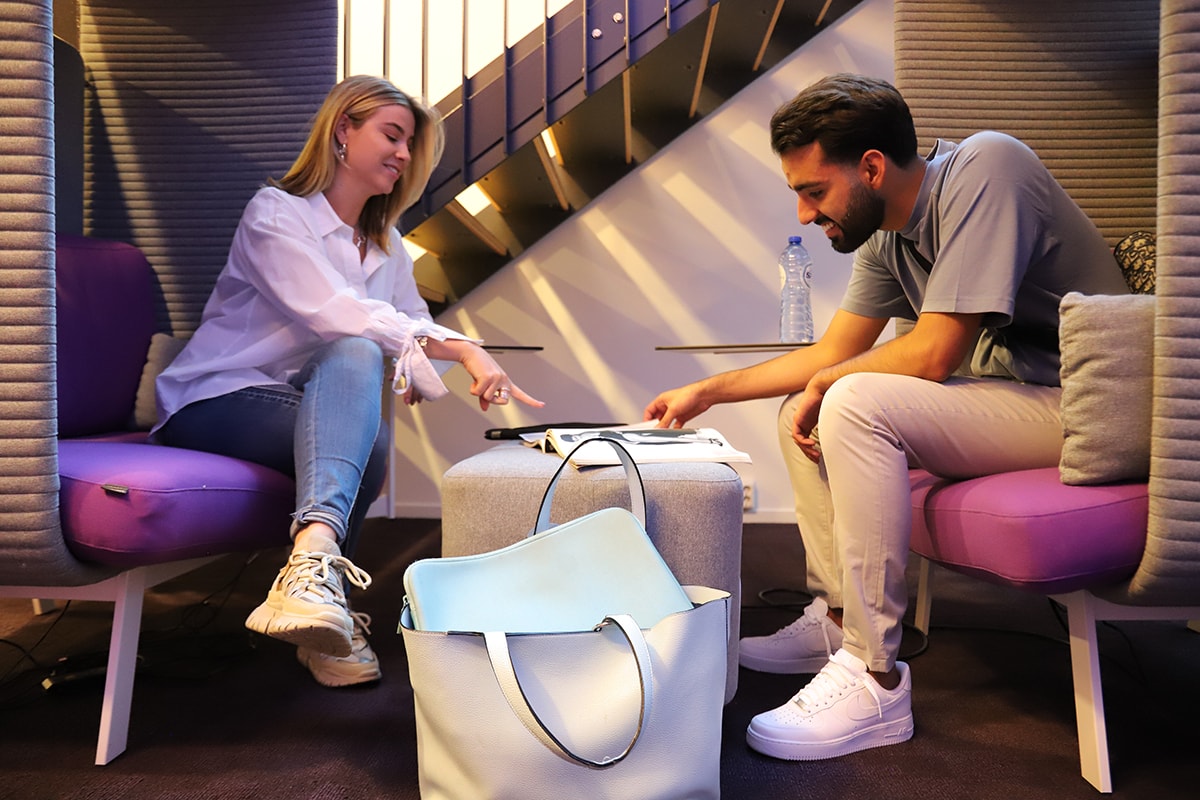 What do we need to know about TMO?
That we are the only government-recognized fashion business school that trains for the title of Bachelor of Business Administration in Fashion. So our education is constantly being tested and assessed. Not only by accreditation committees but also by the industry, students, and former students. In addition, thanks to our personal and small-scale education, we have a very low dropout rate and high success rate. TMO has been awarded the predicate top education for the 6th time in a row. This predicate is based on student satisfaction and grades for dropout, finding a job, graduating, the organization at school, and success in the working field.
We are also proud of the fact that quite a few well-known names graduated from TMO. Think of Floris van Bommel and Batul Loomans from Buddha to Buddha.
What are the plans for this year? Any new things coming up?
Entrepreneurship is very important in our curriculum. Twice a year we award an entrepreneurship prize for innovative and sustainable business concepts, made possible by the Meester Koetsier Foundation. Partly thanks to this award, beautiful startups are created at TMO. In the future, we will certainly continue with this. Of course, we hope, just like every other school, that we will very soon be able to teach physically again and that our students will be able to pick up their student lives again.
Do you have any tips for future students who want to study at TMO?
Don't be put off by the fact that TMO is a private college. Thanks to the loan system, the study is attainable for anyone who dreams of a career in the fashion industry. Most students pay for the course themselves. We are not an 'exclusive' school. We are inclusive: everyone is welcome!
Images: TMO