FIT's third annual Summer Institute kicked off on Monday with a week-long sustainability-focused program which would feature guest speakers, panel discussions and workshops delving into the ethical quandaries that seem to plague our industry. In this three-part series, I will spotlight speakers whose message, methods and experiences resonate above the current clamor for sustainability to show that people really can make a difference.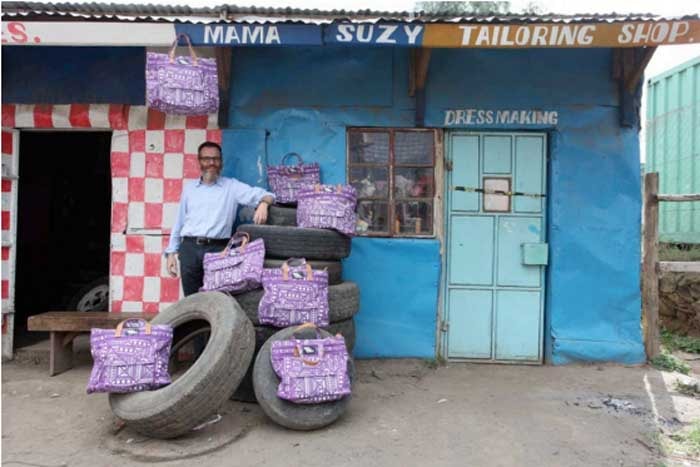 African Artisanship is a subject close to the heart of Simone Cipriani, founder of the Ethical Fashion Initiative, whose career is based on promoting African talent and production. A native of Italy, current resident of Switzerland, so that he can be close to the U.N., and former resident of Ethopia, he has made a career connecting small communities in the developing world to a global industry hungry for their craftsmanship.
His daily projects range vastly, from working with traditional African weavers, to implementing humane procedures at slaughter houses, to ensuring design houses adhere to fair labor practices while working with the continent's wealth of artisans, and maintaining environmental standards. He says one of the significant components of collaborating with the developing world is respect; while fashion can be a vehicle out of poverty for many, it must allow communities to remain communities.
Squeezing costs
Cipriani explains that, today, fashion companies' marketing costs are higher than their production costs. A latecomer to investing in the digital world, the fashion industry is now spending more and more to create content and rewarding experiences for the digital customer. But brands are also continuing to spend as they have always done on print media. This, together with investing in innovation in materials and design, has meant there is only one area in which cost can be squeezed: the cost of labor.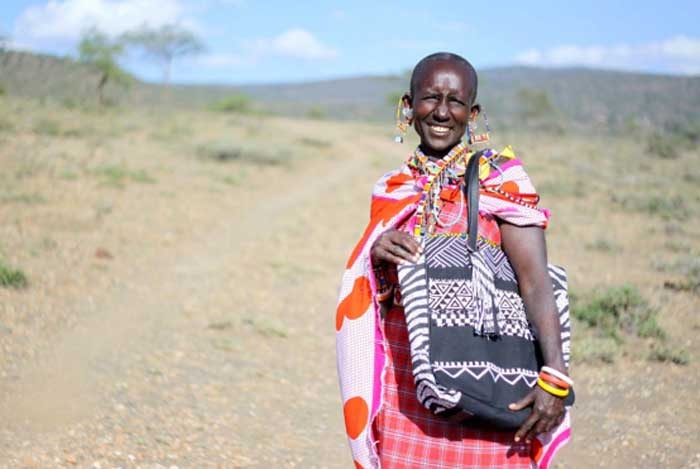 Having begun his career in the Italian leather industry of Tuscany, Cipriani looks at the design of a handbag to deliver a compelling example of this bottom line:. 10 years ago, the cost of labor that went into a regular shoulder bag was 25-30 euro. Today, he explains, using the same traditions and techniques, the ceiling price for the same level of labor is 19 euro. This "compression of labor" leads the industry to lose touch with craftsmanship. And the web of our supply chain, which might involve up to four layers of producers, has become impossible to oversee. This is when exploitation occurs.
In his dealings with many internationally-known brands, he sees a variety of ways in which companies are attempting to confront sustainability, but makes special reference to Vivienne Westwood, a longtime partner with the Ethical Fashion Initiative. While she continues to make her traditional wool tartan in Scotland, she has a cotton variety created, along with other woven and beaded textiles for her collection, in small communities of Kenya and Burkina Faso. What he sees however is not always reassuring. He cites the example of an unnamed company who recently requested a hand-woven length of cloth, giving him a deadline of one week. He informed them it takes a week simply to set up the loom.
The lack of respect for the hand of the artisan is behind Cipriani's driving message. Companies no longer know how things are made.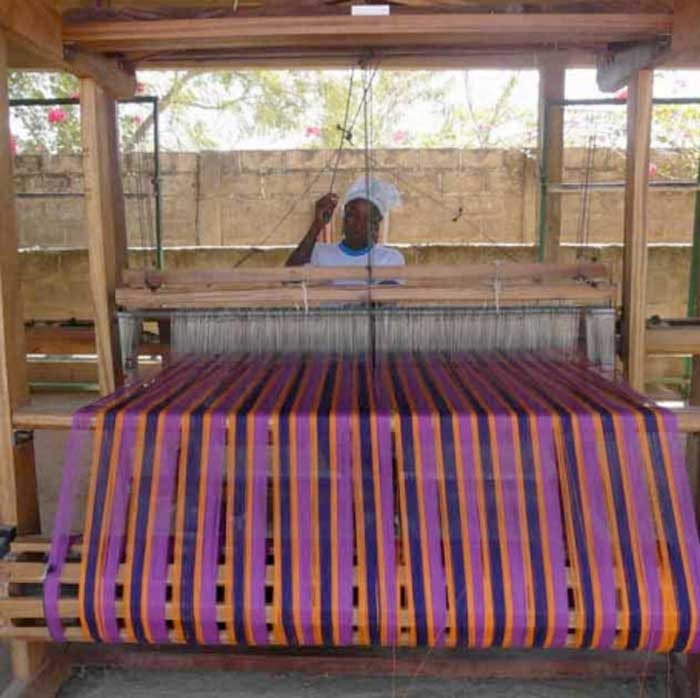 Artisan uprising
Addressing what he calls the "social media ecosystem," Cipriani says customers are no longer passive receivers of a company's marketing message but instead are active participants in spreading the message's reach. As they share, retweet, Like, Instagram, they contribute to a company's success. In the isolated villages of the developing world where many of our products are made, a cellphone is often to be found sitting on the table alongside the workers' jars of artisanal beads. But the internet signal is low, only 28 percent in some places, so it is for phone use mainly. Cipriani predicts a time when internet will be as powerful there as here, and social media will become a presence that will ensure those workers no longer remain passive victims of our exploitation. Becoming their own activists for change, they will be able to denounce across social media any Western companies who do not value or respect their skills and labor, and their protests will contribute to a company's failure. If we do not make change happen, it will be made for us by the people concerned, warns Cipriani. And at the hand of our beloved social media.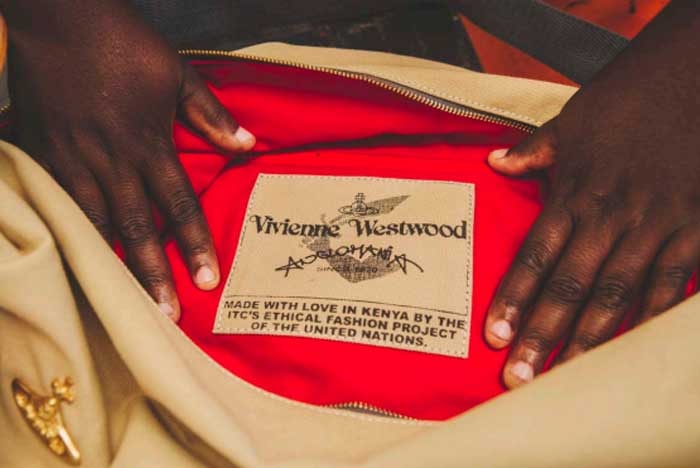 In his work that spans from Tuscany to Ethopia, he is also carving a way forward in Green Leather––not vegan leather, but traditionally produced leather which is chrome-free and sulfite-free. Already successfully employing these practices in goat and sheep products, he is now focused on cowhide which poses greater challenges.
New ways to out-perform the competition
Cipriani envisages a future in which growing sales will be considered of less value than the "narrative" of a company's sustainability. It will become their unique asset, leading to a new wave of brand loyalty. Whether it is the CEO who takes charge of this narrative, leaving the design team to create free of such responsibilities, or whether it trickles all the way through a company with everyone tasked to do their part, there is no right way; Cipriani has seen both examples at work.
It must be market-driven, but intervention in the business model is necessary. Although hopeful that each company will find its own balance within operations, he does confess that, throughout Haiti, Cambodia, Nairobi, Peru, Ethopia, Mali and beyond, Cipriani has consistently found artisans to be much more resourceful, with their limited means, than large companies that have everything at their disposal.
It is fitting to conclude that there is much we westerners still have to learn from our artisan colleagues in the developing world.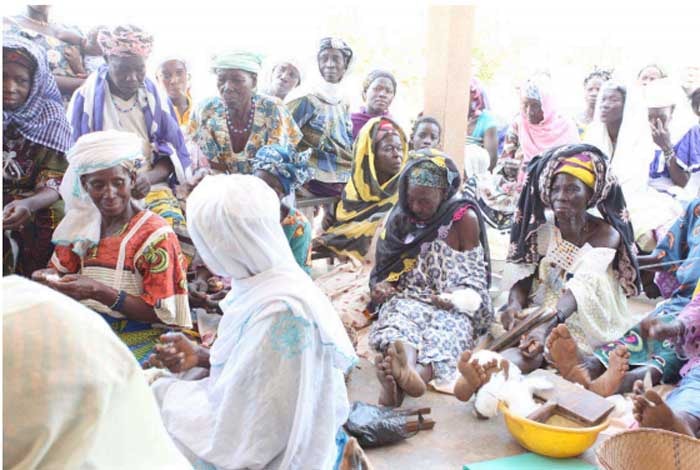 All pictures from the EthicalFashionInitiatve.org
By contributing guest editor Jackie Mallon, who is on the teaching faculty of several NYC fashion programmes and is the author of Silk for the Feed Dogs, a novel set in the international fashion industry.