Students of the HKU in Utrecht, The Netherlands, presented their graduation collections in the 'Is this Fashion? This is Fashion!' show earlier this week. The show was a surprising mix of collections, installations, video, performances and dance. The standard catwalk took place for a multimedia stage with moving screens. Below some of the key looks from the show.
Bobbine Berden
Bobbine Berden opened the graduation show with 'Absolute Presence'. She uses her designs to create sketches, so that the audience can recognize her story.
Teun Seuren
The collection of Teun Seuren, called 'Schwalbe!', is inspired by hooligans and is a subtle protest: print, shape and styling give the collection an intimidating elegance.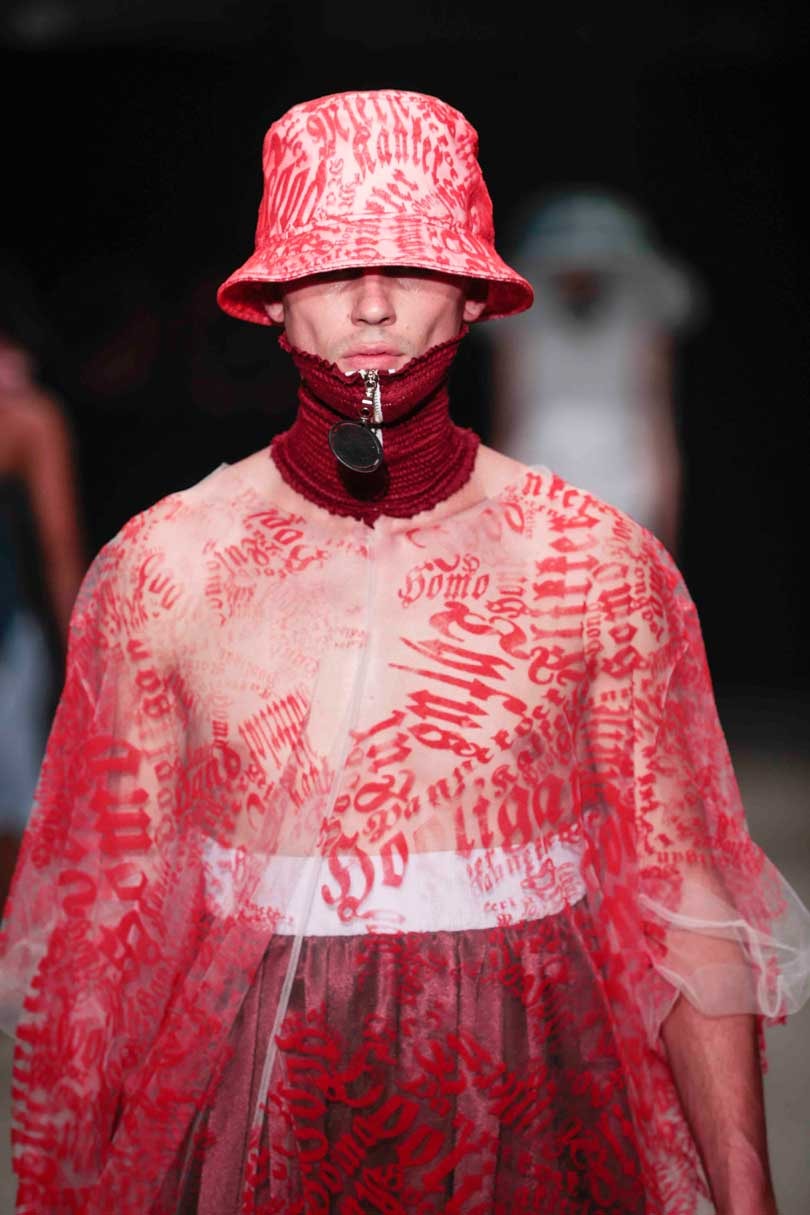 Nina Gerritsen
Nina Gerritsen designed outfits that have their own life that are lead by movement.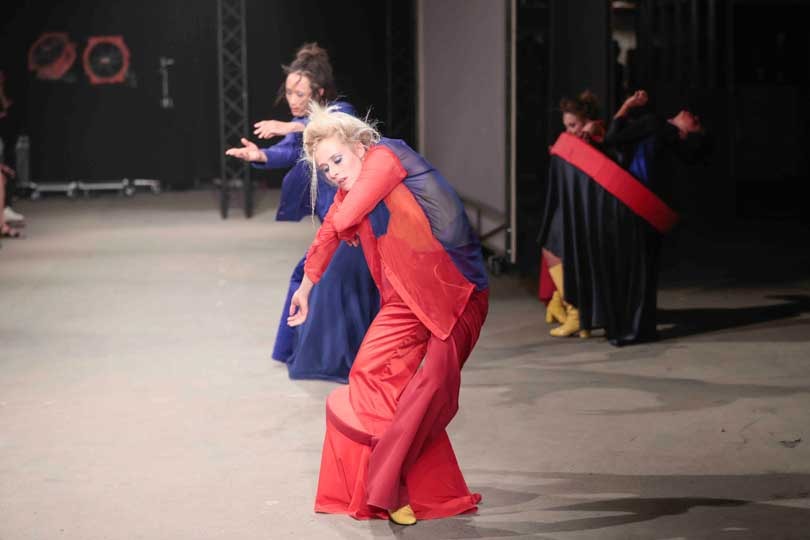 Sophie Roumans
Sophie Roumans, Nina Leeuwenkamp and Shivra van Baast showed collections which are meant to tell a story.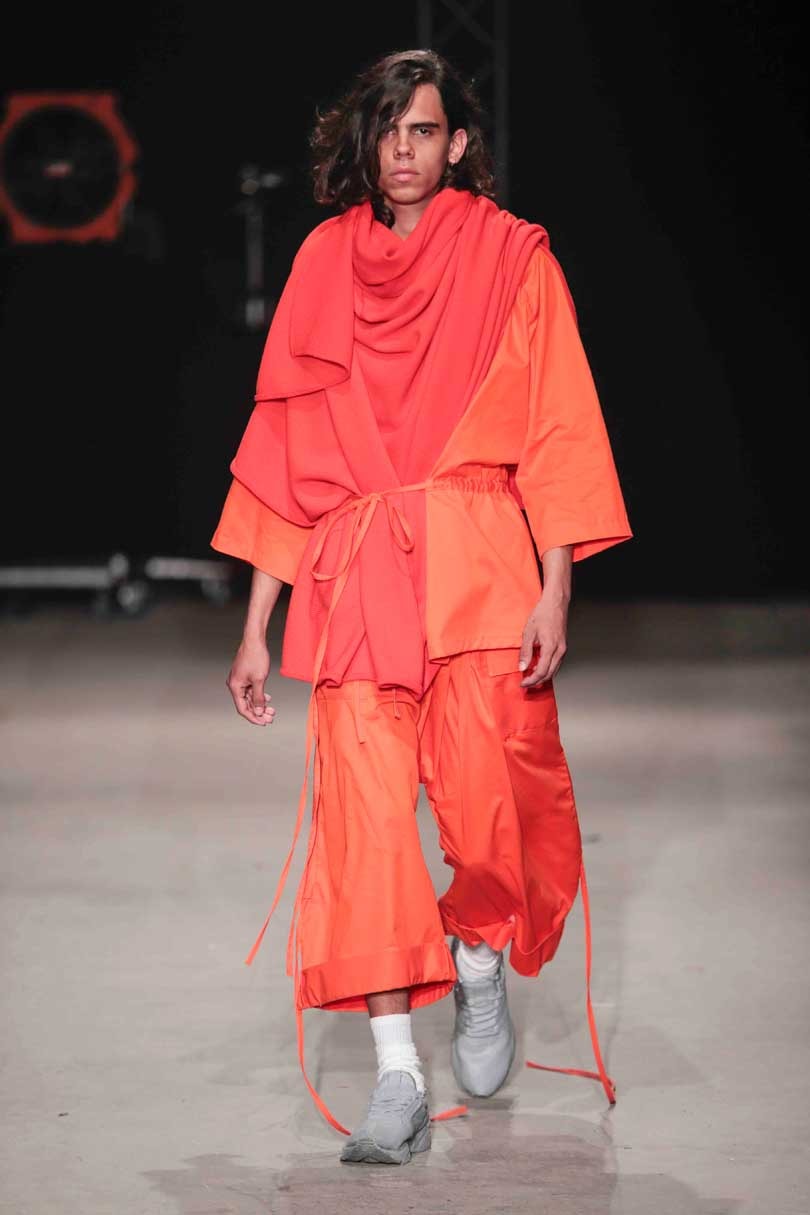 Lizzy van Megen en Emma Mulder
Lizzy van Megen en Emma Mulder used the big video screens to complete the story of their designs.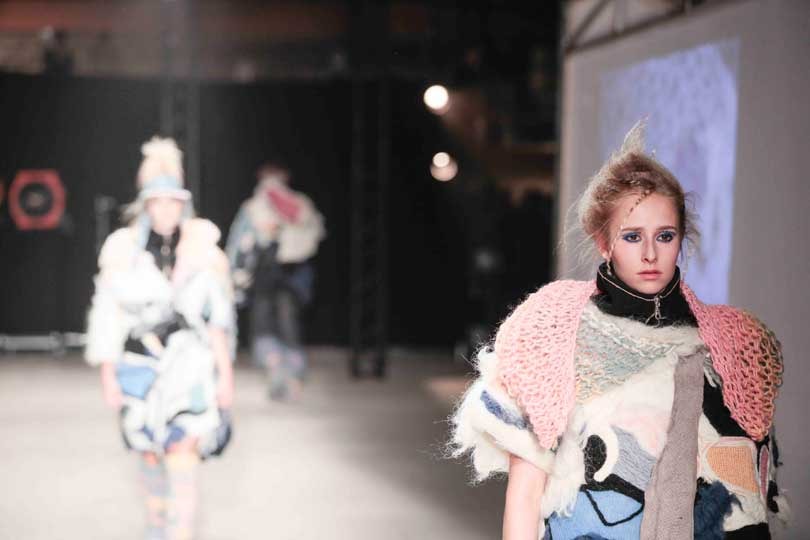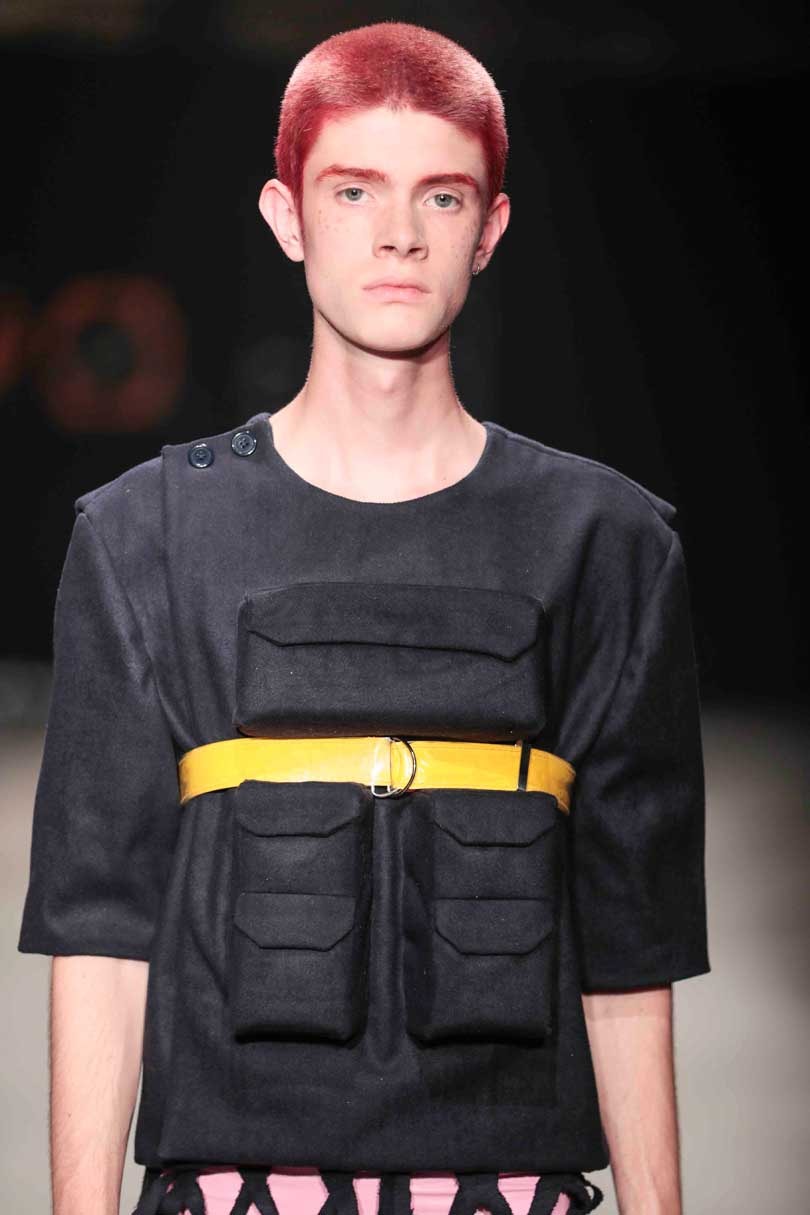 The work of all graduated Fashion Designers will be exhibited until June 25 during Exposure '17: HKU Design in the Utrechtse Pastoe Factory.
Images: HKU