Hong Kong based non-government organization Redress presents a preview of eleven collections to be shown at the final of its sustainable fashion design competition, the Redress Design Award, on September 6. The photoshoot 'In Between' features the work of emerging designers, shortlisted from applications of 55 countries.
The finalists will join an educational trip to Hong Kong where their works will be presented in front of an international audience at the Centerstage fair. The final show will also be live-streamed internationally on September 6 at 6:30pm Hong Kong time.
CJ Martin – The Philippines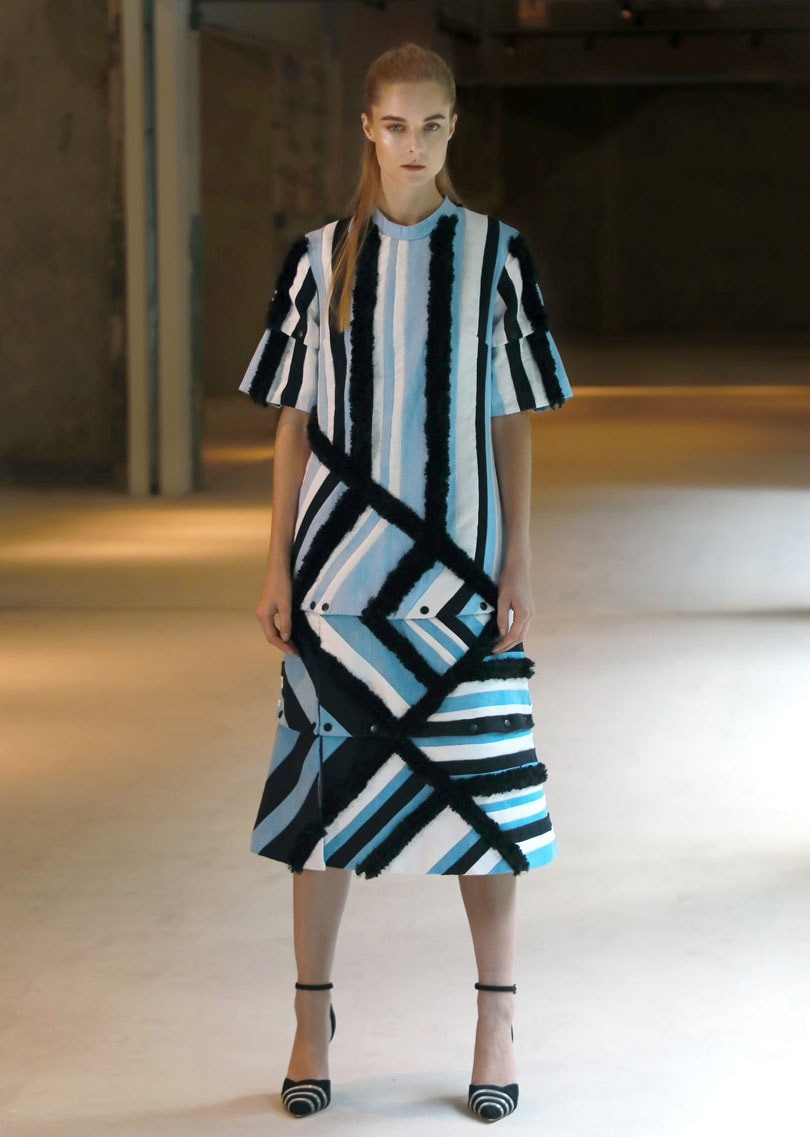 Dress made from up-cycled secondhand curtains and denim jeans.
Ganit Goldstein – Israel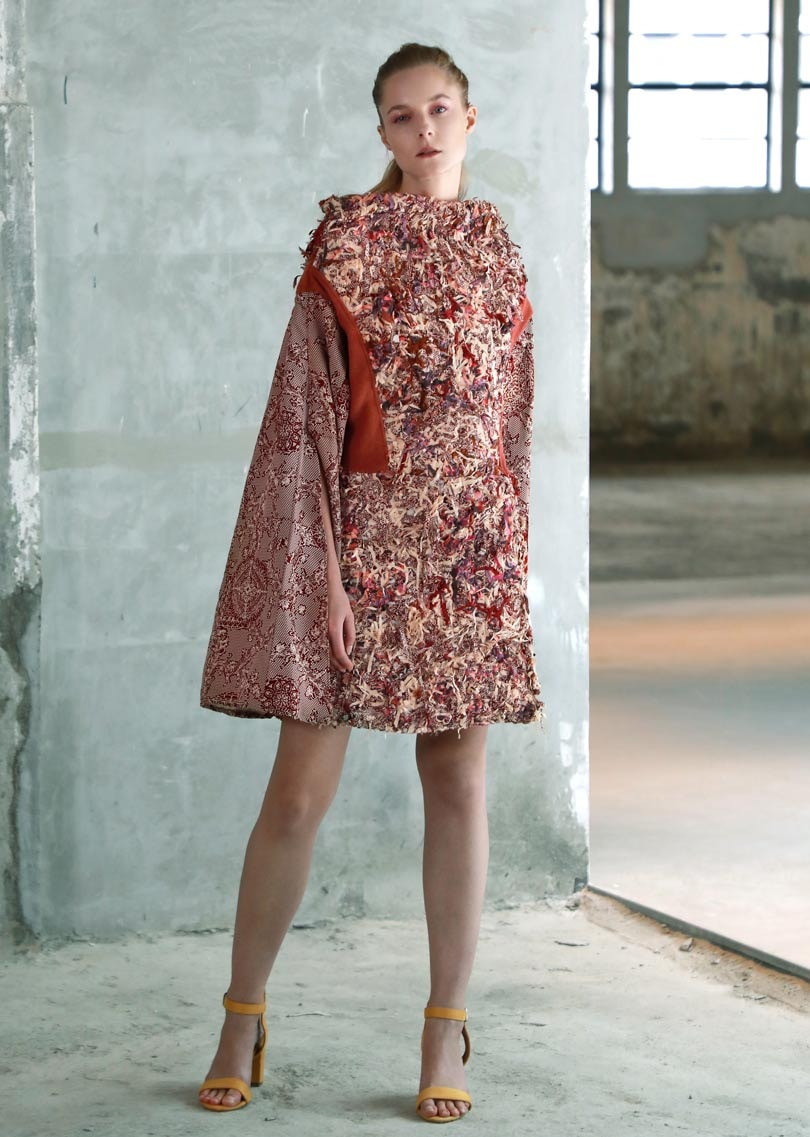 Cape dress up-cycled from a mixture of shredded textile waste woven in the traditional ikat technique.
Hung Wei-Yu – Taiwan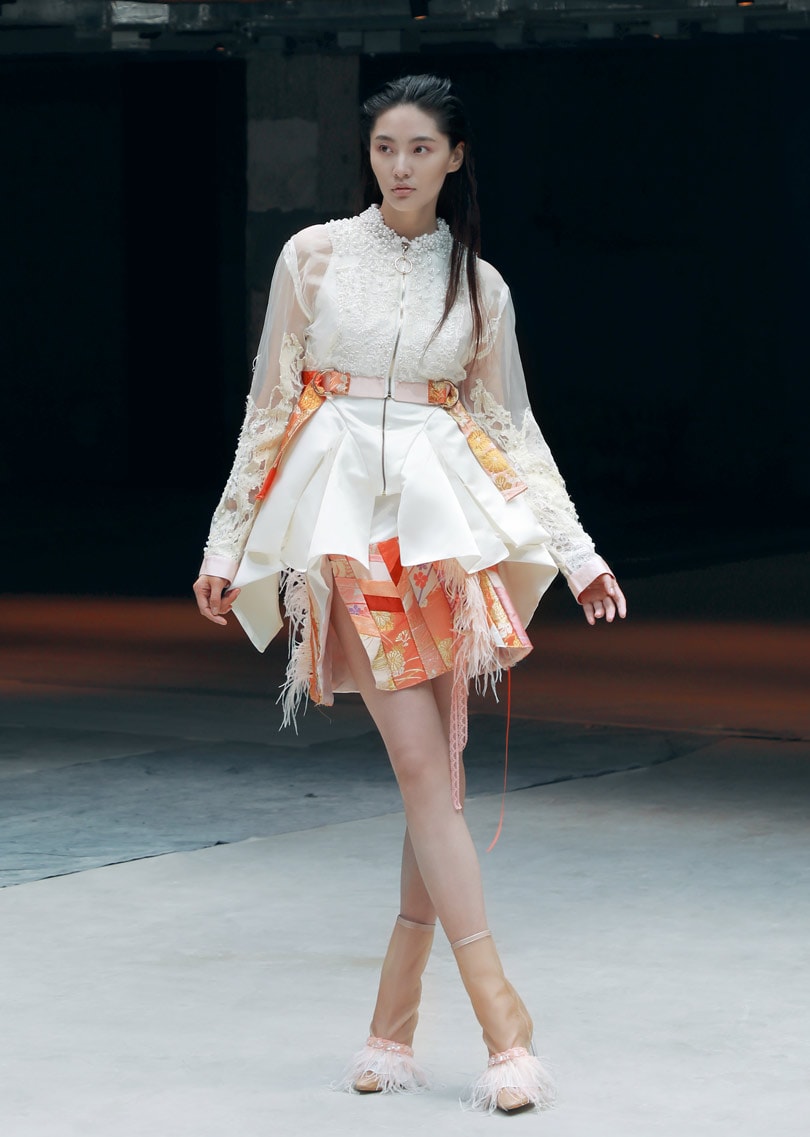 Top created from bark lace that was handmade by designer as well as up-cycled textiles from bridal wear production. The paneled skirt made use of secondhand kimonos and obi belts.
Jesse Lee – Hong Kong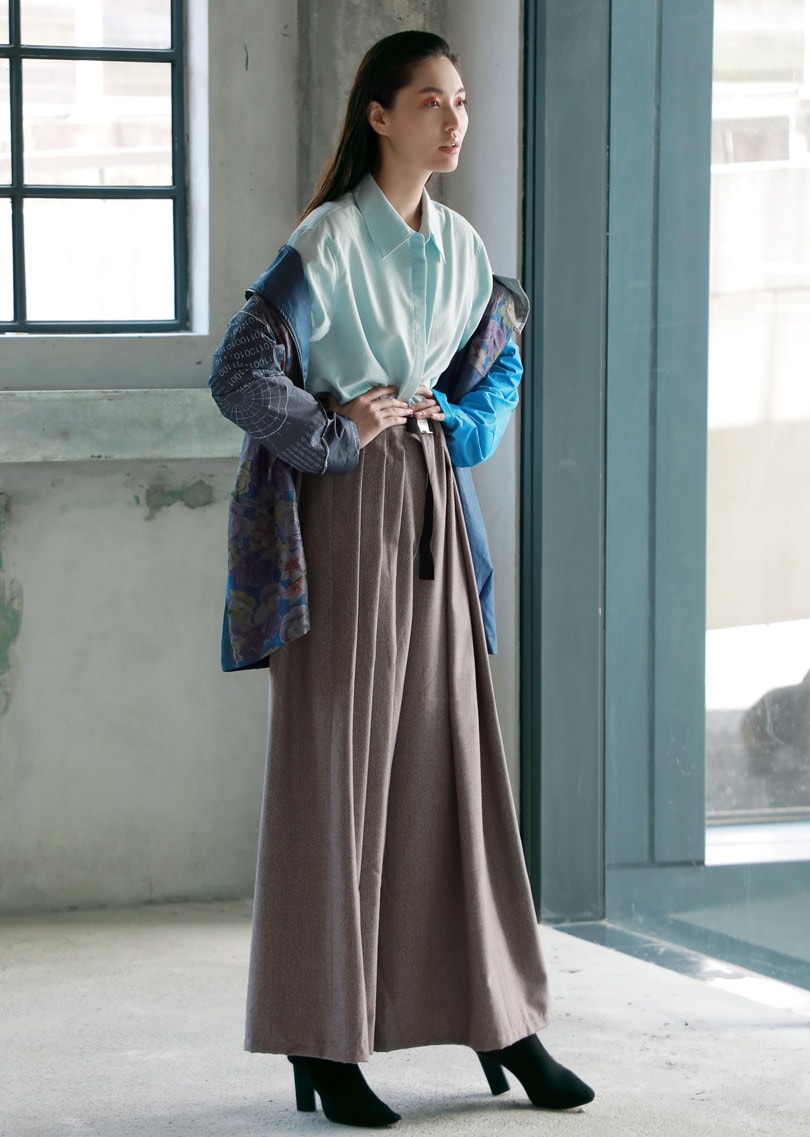 Raincoat made from damaged umbrellas, oversized wool shirt was up-cycled from bedsheets. Wide-leg trousers made from vintage wool.
Lea Mose Svendsen – Denmark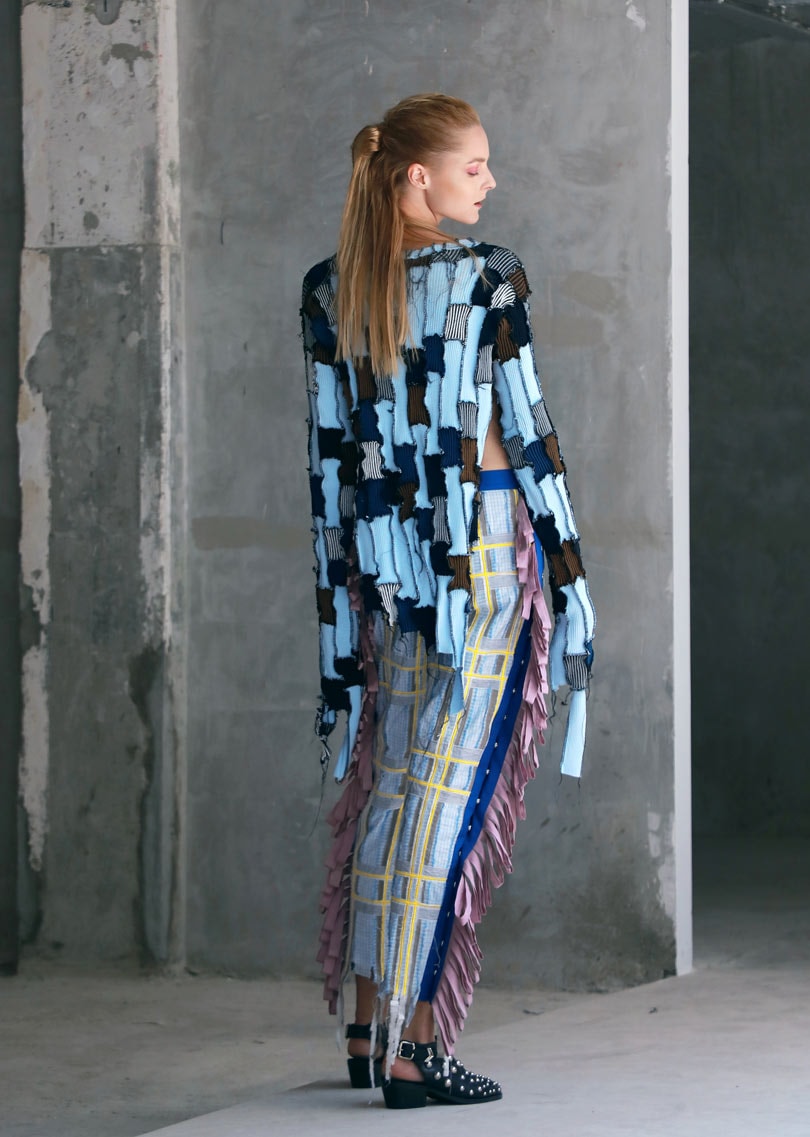 Fringe trousers made from secondhand shirts, up-cycled knitted jumper used cut-and-sew waste.
Lucia Alcaina – Spain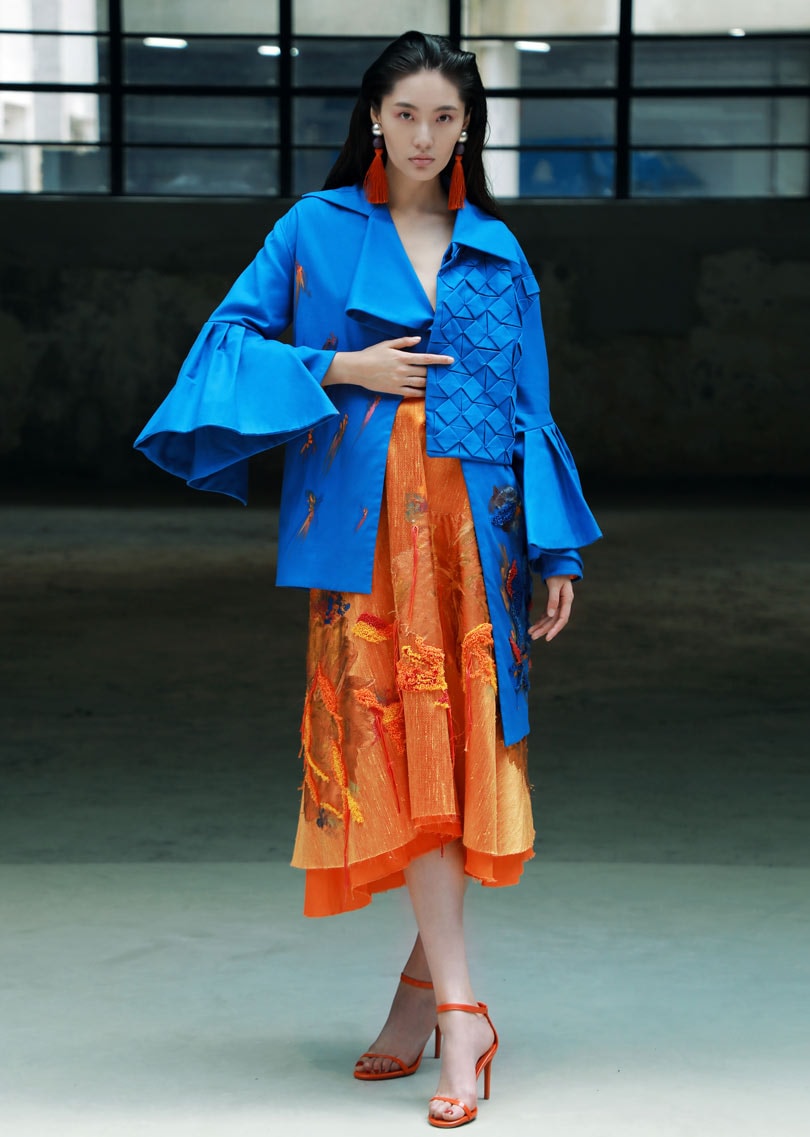 Wool skirt and asymmetric wool jacket made from end-of-rolls and factory surplus waste.
Lynsey Gibson – United Kingdom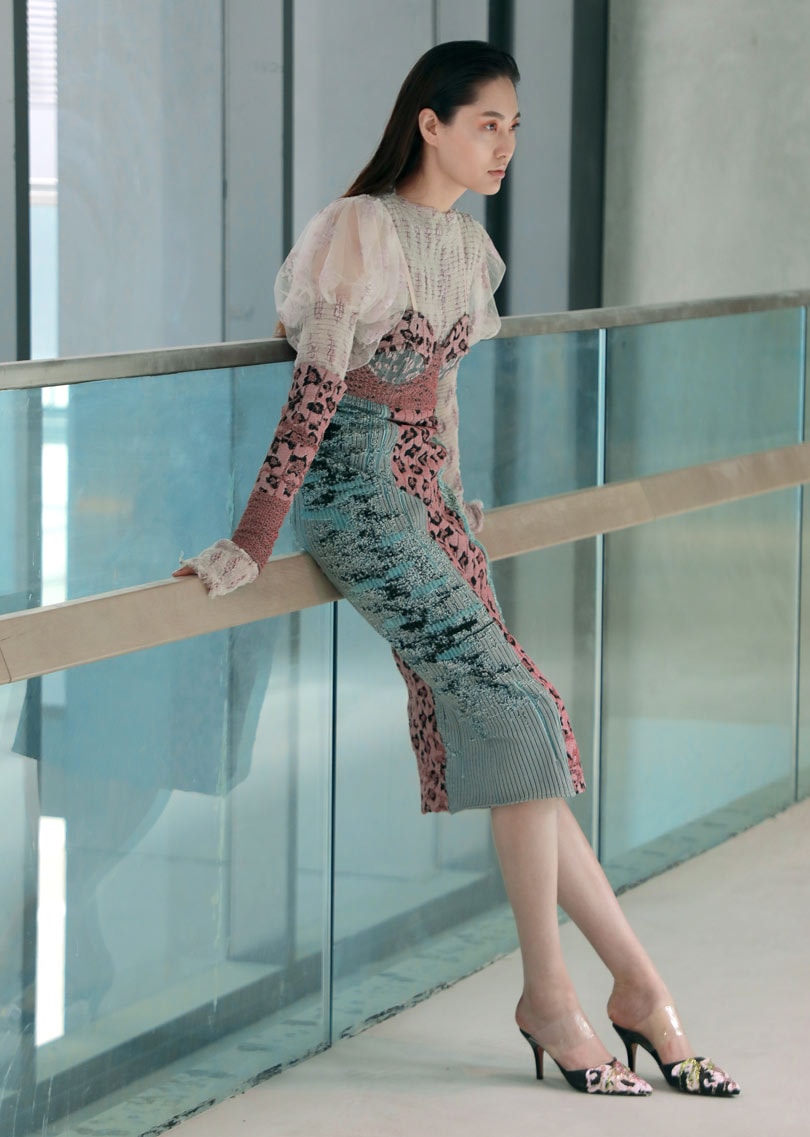 Lace top layered with zero-waste knitted wool dress . Sleeves made from end-of-rolls and secondhand textiles.
Melissa Villevieille – France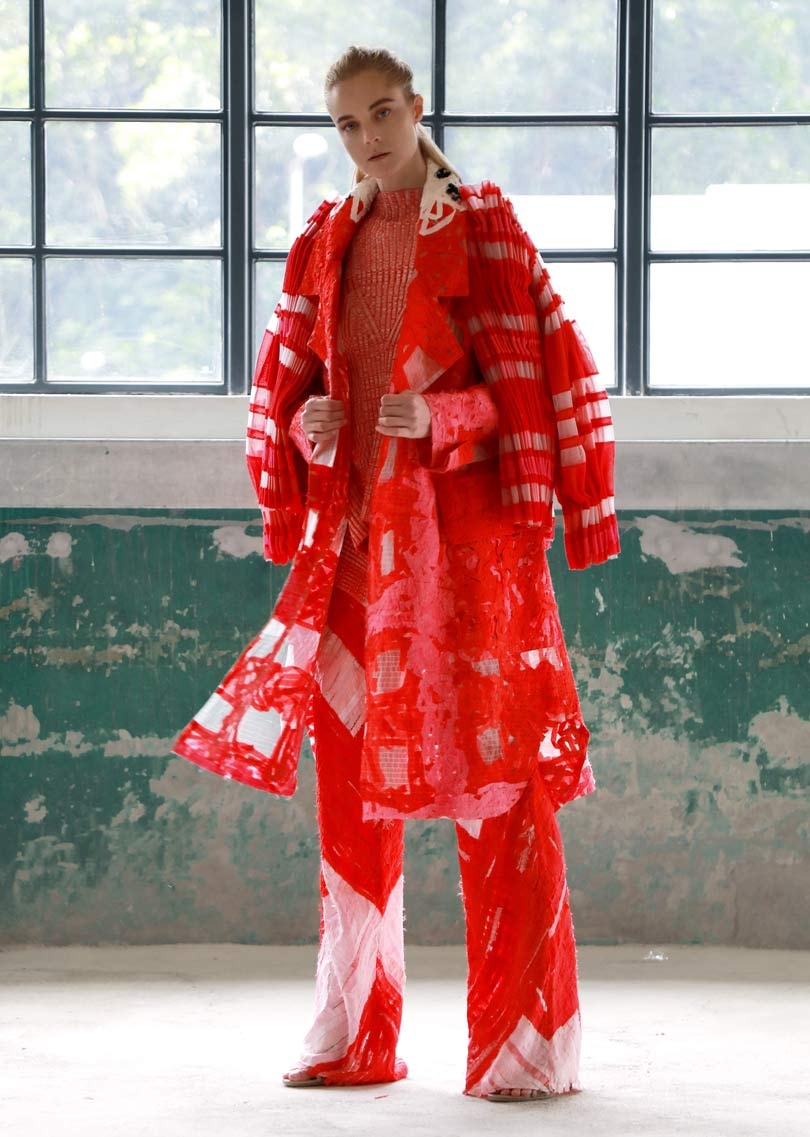 Jumpsuit, long coat and bomber jacket up-cycled from hand-dyed muslin samples, offcuts and silk strips from vintage kimono linings. Wool knit vest was up-cycled from sustainable yarn.
Sarah Jane Fergusson – Japan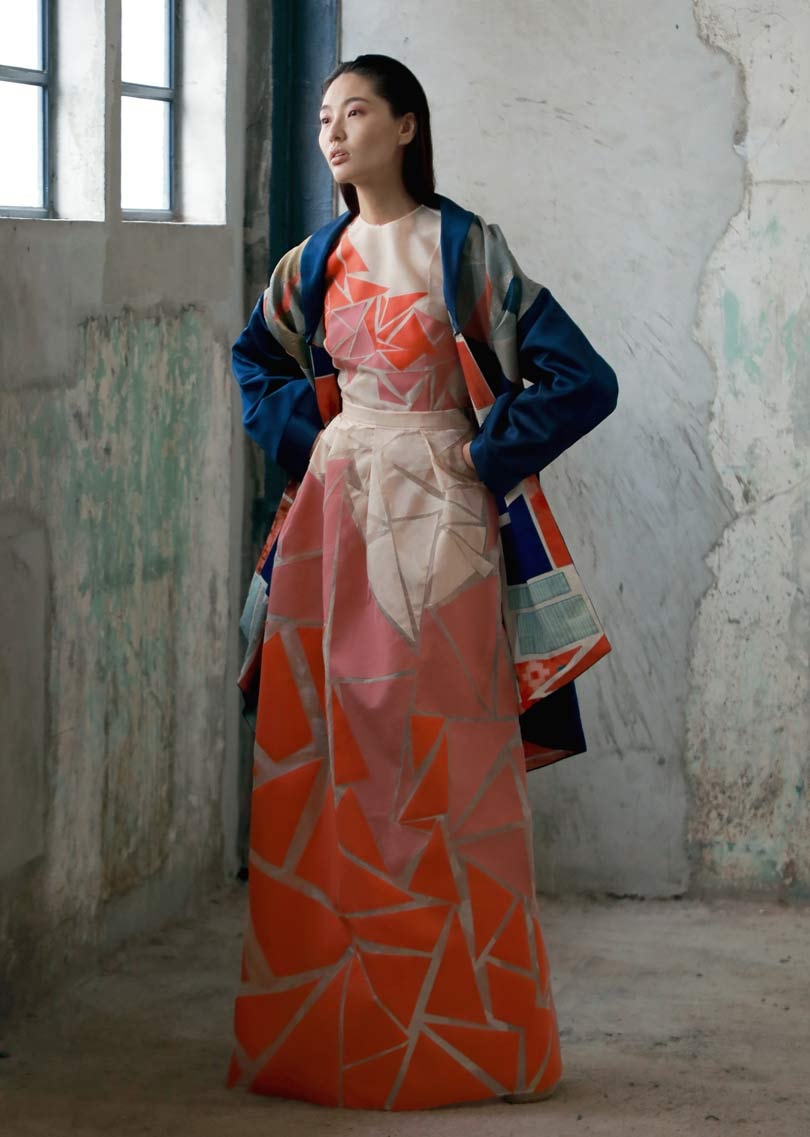 Top , skirt and coat made from silk linings and obi belts of vintage kimonos.
Seerat Virdi –India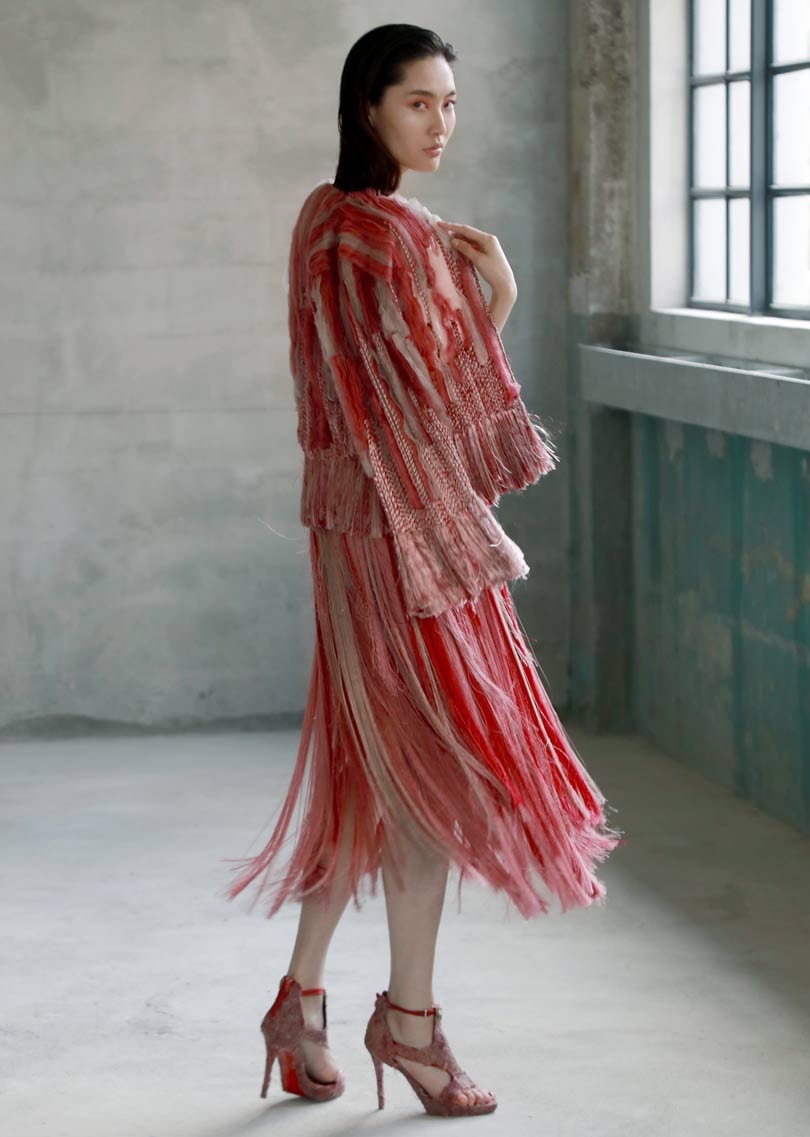 Tassel dress and matching jacket made from cut-and-sew waste, organza strips and surplus silk threads sourced from Indian local markets.
Tess Whitfort –Australia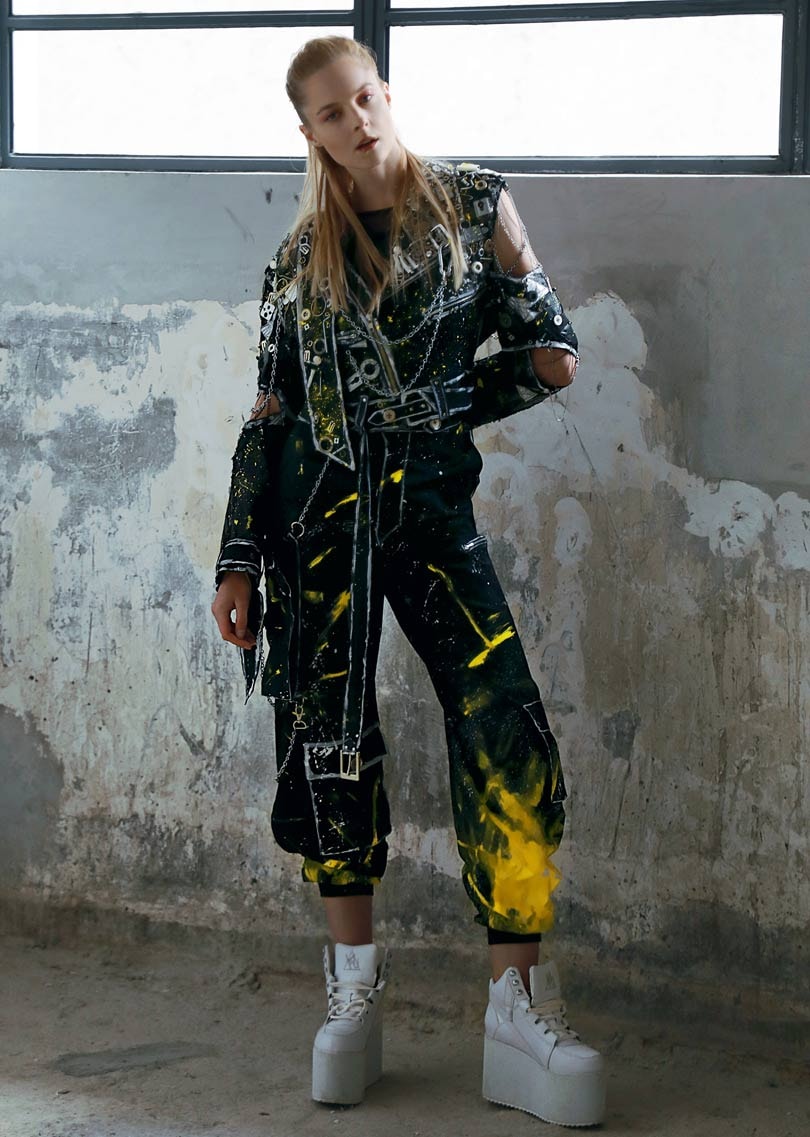 Jacket and trousers up-cycled from cut-and-sew waste; coloured with eco paints and embellished with salvaged hardware.
Behind the scenes
Photos: Redress