17 third-year fashion design students of ArtEZ University of the Arts in Arnhem, The Netherlands, presented the nineteenth edition of 'Collectie Arnhem'. In addition to designing the collection they gain experience in all the different aspects of the fashion industry.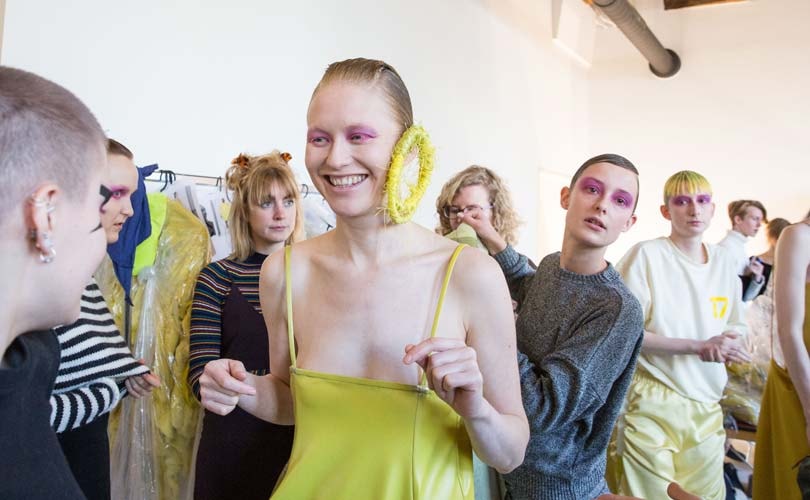 The collection was made completely in yellow, a limitation that offered the designers a way in which to exercise control as well as giving them a sense of freedom. They explored the entire spectrum of the colour yellow. By using silkscreen printing they created a wide colour range in which different shades create friction within sets of garments.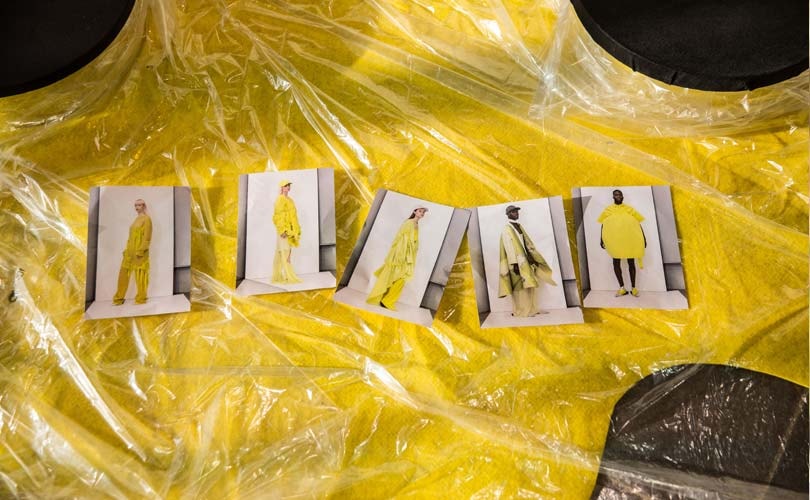 The collection emerged from a longing, a yearning for a world of our own, free from restrictions. The design process became a personal journey into what freedom really means. Using this as their starting point, the designers created the shapes intuitively. The collection offers an alternative view of what clothing can be. As a collective, the designers of Collectie Arnhem took control into their own hands and visualized their newly regained "freedom".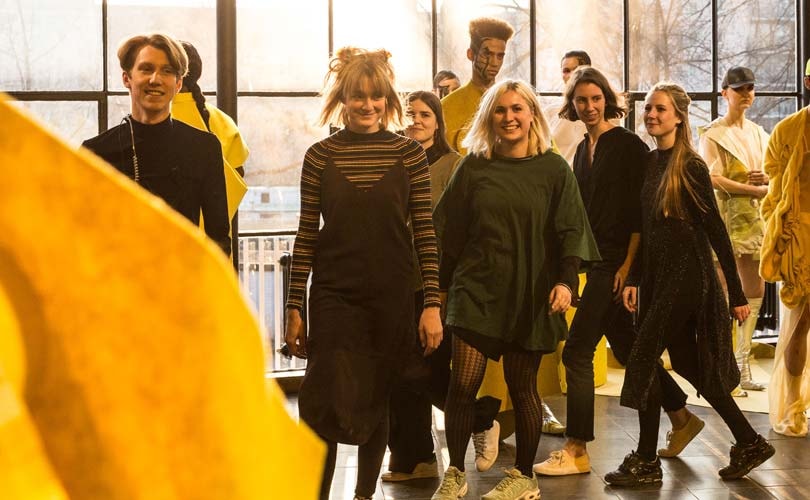 Collection Arnhem 2017 took place at the NewWerktheater in Amsterdam, The Netherlands. The next show will during the ArtEZ Graduation Show in June.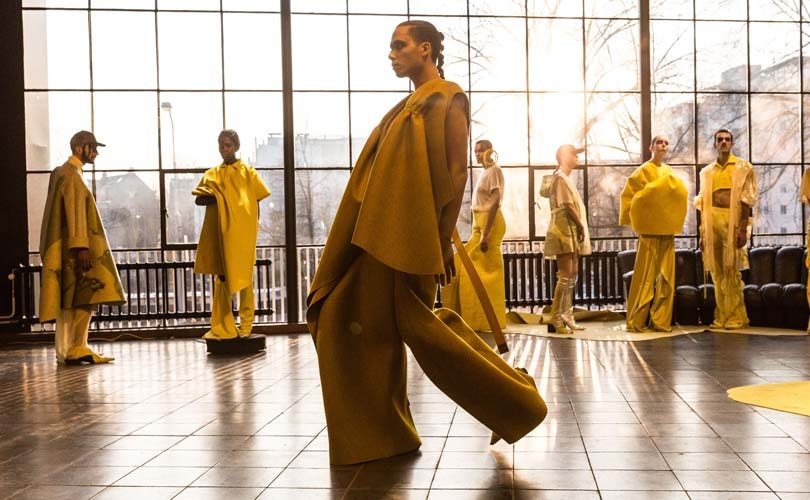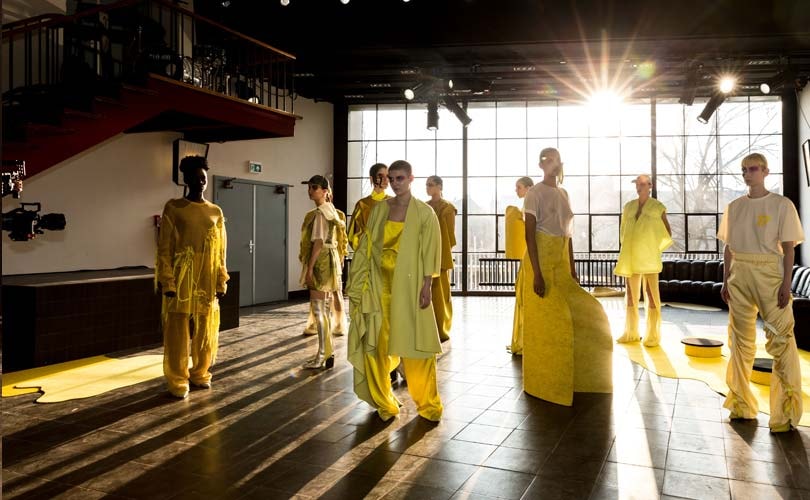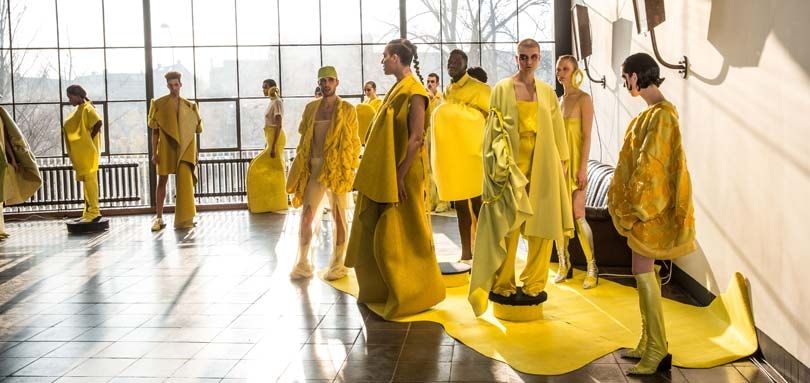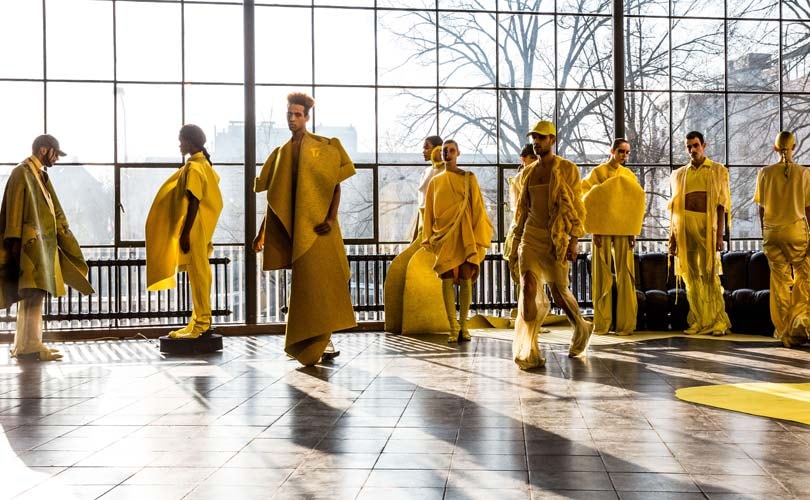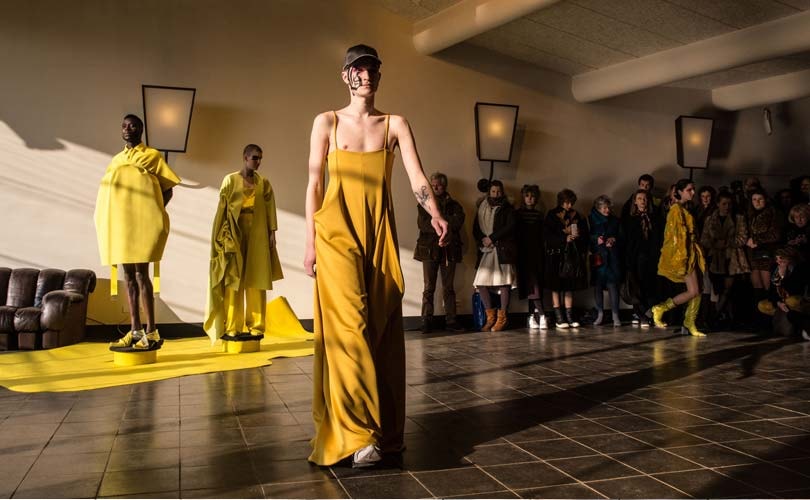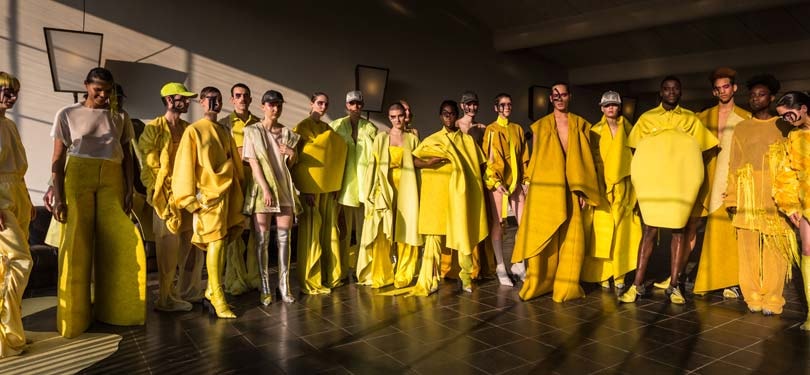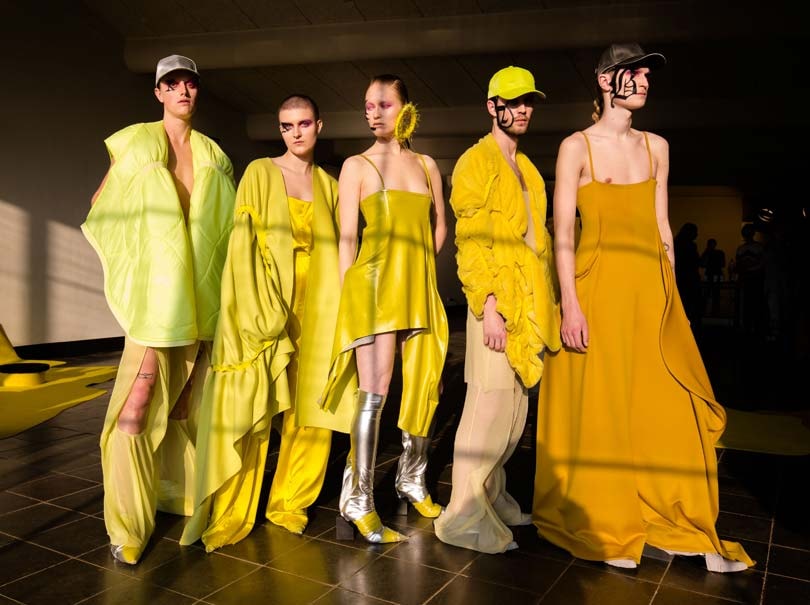 Photo credit: Jan Willem Kaldenbach