FashionUnited has brought together a selection of the best independent stores in the city to discuss, once a week - the place that self sustaining stores have found amongst the ever changing retail industry.
Starting in the Dutch capital, Independent Amsterdam will visit retailers, hearing from founders and employers about their inspiration and plans for the future.
Tenue de Nîmes is a specialised denim store based out of two locations in the west of Amsterdam. The stores offer a range of denim brands for both men and women, along with other fashion brands and home accessories. Tenue de Nîmes attracts a wide range of customers with quirky, industrial interiors as well as their renowned expert advice.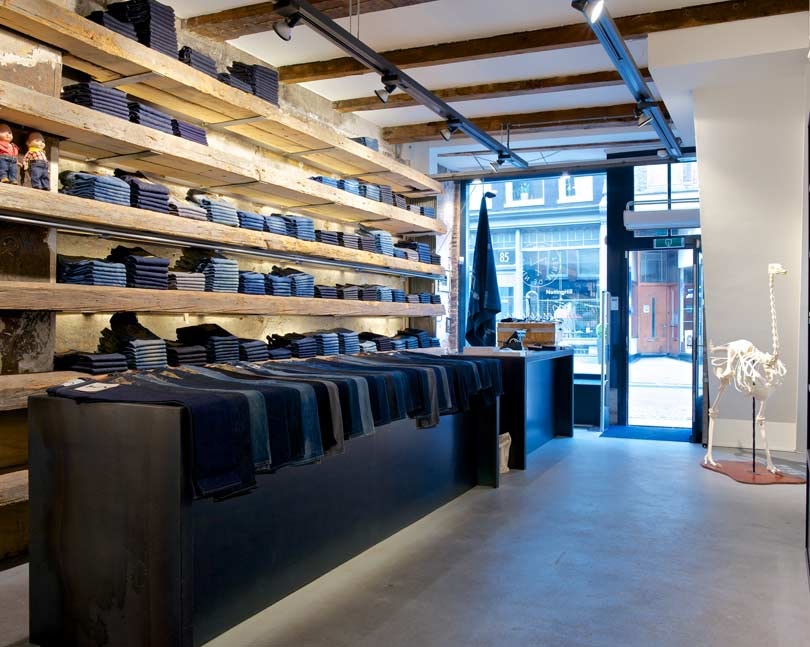 'The Good Things in Life'
Founded by Menno van Meurs in 2008, after deciding "it was time to build a clothing brand that shows a pure love for high quality products and will stay relevant over time," Tenue de Nîmes is built on the "basic principles of quality, function and simplicity," said Meurs, focussing on supplying products that customers are able to wear for the next five to ten years.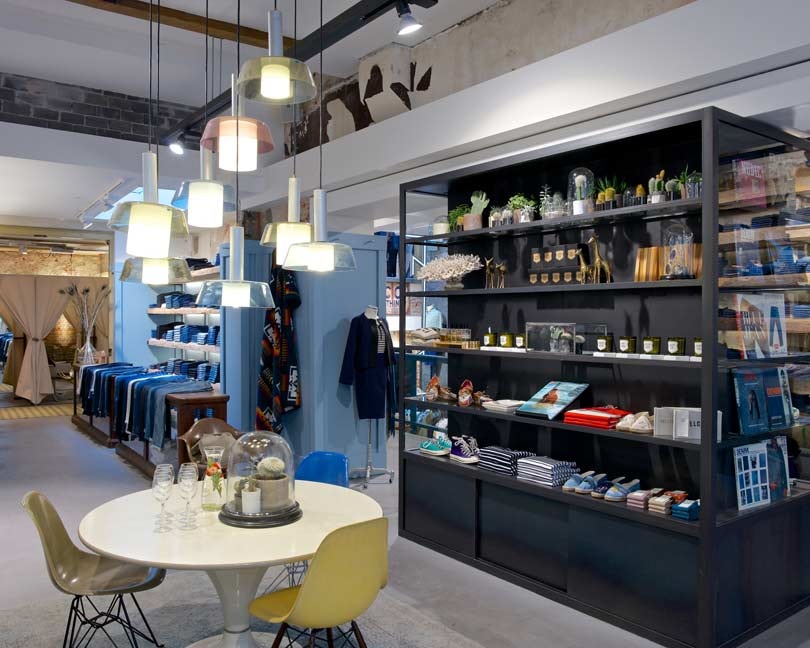 The store stocks their own brand denim, along with a large range of brands including Acne Studios, Levi's and fashion brands like A.P.C and Human Made. Also accompanied by homeware brands Alden, Taschen and Le Labo.
Now in their ninth year, Tenue de Nimes has two stores and two awards for their outstanding retail experience. "We have the best denim in the world, and the best crew to explain why it is the best in the world," said Rudy Ross, one of Tenue de Nimes' Denim Executives.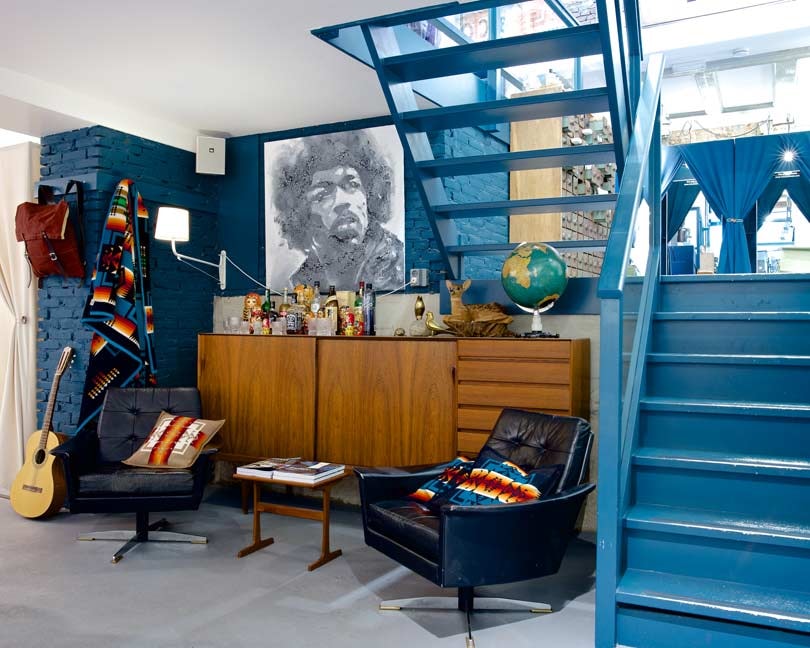 Rooted in "quality, transparency and sustainability," the store aims to create a unique shopping experience for all who enter their stores. "We try to make sure that our customers forget time when they come into the store - they can find everything they want here, they get the full experience and expertise whilst we can offer them a coffee, beer or a glass of wine," Ross continued. "Most importantly, we make sure the aftercare is there. When a customer comes back into the store, we recognise them and know what they bought last time."
The stores are designed with an eclectic mix of industrial, and American-feeling accessories, designed by Meurs with help from an outside source. A welcoming ambience has been created, allowing customers to stay for an extended amount of time, relaxing with a drink and a magazine or book.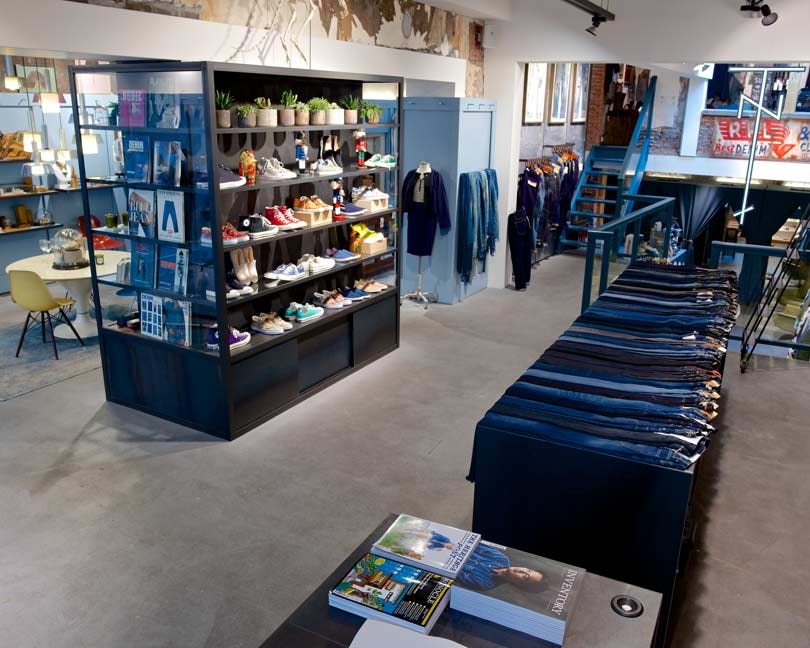 As the brand aims for a strong in-store experience that is hard to give online, Ross tells FashionUnited that "a lot of brands that we work with, don't want us to have an online store - if you are going to buy a 900 pounds pair of shoes, you need to try them on."
"Why would we compete with all the other online stores"
As FashionUnited has found with many independent stores, an e-commerce site remains a difficult decision. "We had an online store, where we put our crazy limited edition pieces, or collaborations and special items, but why would we compete with all the other online stores that may offer products that overlap with our offering," added Ross.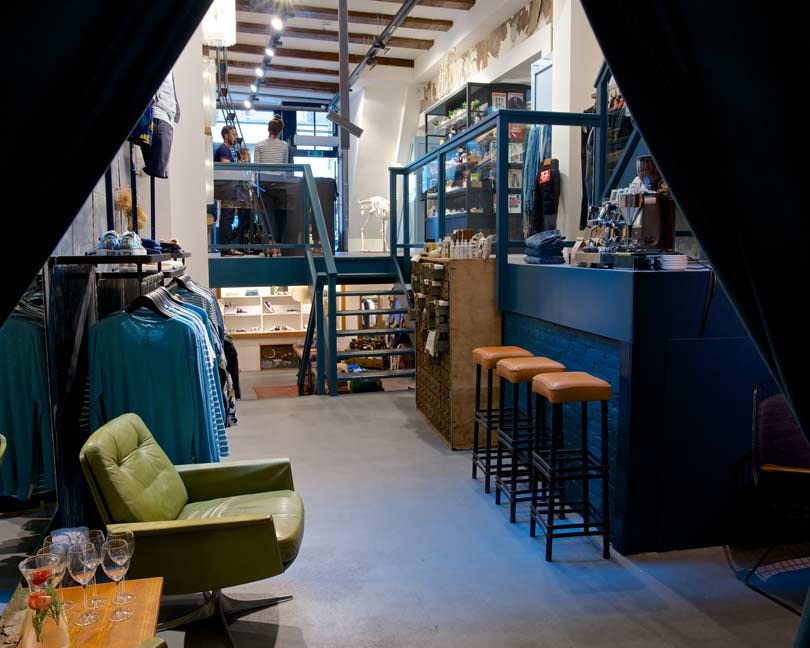 Although, speaking of the future, Ross said that Tenue de Nîmes is planning to further their own brand denim online. Widening their target market, "our website and webstore is going to be filled with our own private label and then we will upload some brands that we think have the same clear idea of what we do." Tenue de Nîmes has built up a portfolio of denims over nine years, starting with "two and a few shirts", they are now about to release their ninth denim.
As well as launching their private brand denim online, Tenue de Nîmes plans to continue to offer 'timeless wardrobe classics of the 21st century' in-store. Picking out products that fit with their idea of a 'well made product'; both good quality and for the producer.
Tenue de Nîmes can be found at Elandsgracht 60 and Haarlemmerstraat 92-94 in Amsterdam as well as online at tenuedenimes.com
Look out for the next piece in the Independent Amsterdam series, posted next Thursday August 17 on FashionUnited UK.
Photos courtesy of Tenue de Nîmes