FashionUnited has brought together a selection of the best independent stores in the city to discuss, once a week - the place that self sustaining stores have found amongst the ever changing retail industry.
Starting in the Dutch capital, Independent Amsterdam will visit retailers, hearing from founders and employers about their inspiration and plans for the future.
X Bank is a large hybrid store, offering continuously changing Dutch fashion, design, art and events. With an extensive collection of over 180 designers, exhibited over two floors and 700 square meters, the store, which is located in the former Kas Bank building brings a unique environment to the city.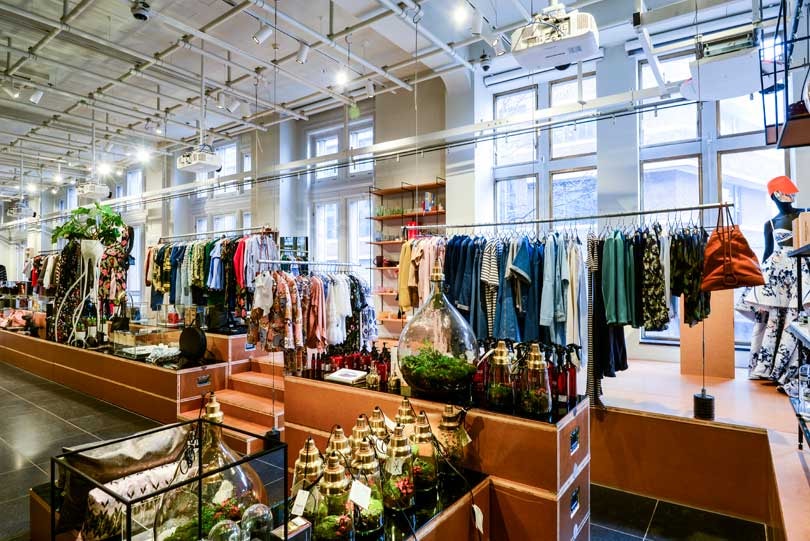 Relaunched in 2016, X Bank was initiated by Europe Hotels Private Collection with the aim of creating 'a luxurious, get-away resort in the middle of Amsterdam.' The store shares the old bank building with the up-market W Hotel, and so, with the spa and exclusive lounge housed alongside the retail space, the desired effect of luxury in the middle of the city is created.
The Vault of Dutch talent
X Bank has a distinctive strategy, stating that all designers and brands featured in the store must be Dutch, with the "main objective; to offer unique products to their customers," Danielle Welling, Creative Content Manager at X Bank told FashionUnited.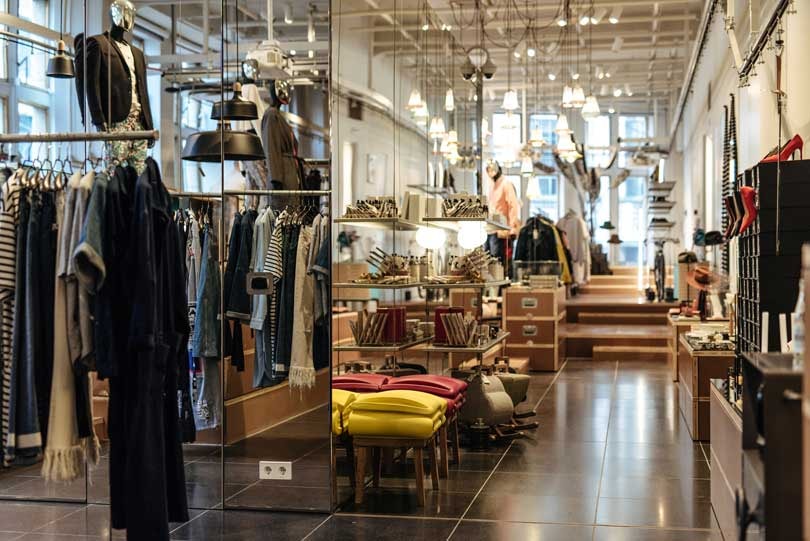 This 'Dutch D.N.A', as described by the store, creates a 'clear reflection of the current [Dutch] creative industry'. X Bank's interesting interior, originally designed by Baranowitz Kronenberg Architecture is changed every two or three weeks to "give all designers a different place to highlight their collection" continued Welling. The 180 Dutch labels that they feature and rotate, with the minimum feature of two/three months, offer a broad range of styles and are inclusive of low and higher pricing. Welling commented "we of course have a list of core brands that are in our X Bank family, with a more permanent spot in the store".
Welling said that X Bank's team, made up of fashion and art advisors, find Dutch brands to feature in the store through various routes. "Either the brand contacts us, we go to trade shows or presentations and we are always open to spontaneous walk ins by designers."
International Press
X Bank has received an abundance of international press coverage, being described as 'the epicentre of Dutch design', has resulted in increased tourist footfall. The upmarket feel of the store, Welling says is often discouraging for younger audiences, with most customers falling into the age demographic of 25 and above.
Like many other independent stores, X Bank does not have an e-commerce store and instead work physically to create a unique retail experience for their customers.
Designer Collaborations
X Bank has seen success, much like many other retailers due to designer collaborations. Successful joining forces with Dorhout Mees last year, they have now launched their second collaboration with Dutch brand, Daily Paper. The exclusive two piece collection includes a limited edition swimsuit in the iconic Daily Paper print and shorts to match.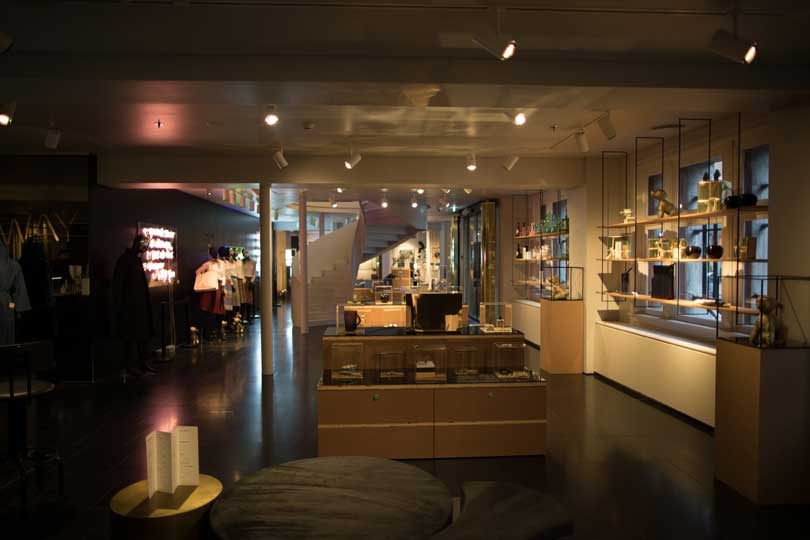 Exhibition Space
The ground floor of X Bank acts as an art gallery, with homewares and art showcased on a rotating program that sees new art in store every six to eight weeks. The space is perfect for holding a range of small and large-scale exhibitions, open to the public throughout the year. The store is currently putting on 'XXX PRIDE', an exhibition that explores the queer reality, both positive and negative, represented by 12 different designer's work until September 5.
The store recently partnered with Mercedes-Benz Fashion Week Amsterdam, putting on a 'see now, buy now' event with pieces from seven designer collections, including Bas Kosters. The pieces were available to buy ahead of next season and almost straight from the catwalk, offering a new way to shop that brands have been experimenting with over the past few fashion week seasons.
X Bank offers a unique experience to customers, "because of is extraordinary mix of commercial and creative talent, giving artists a platform to showcase their work, therefore creating a community of young talent," Welling concluded.
X Bank can be found at Spuistraat 172 in Amsterdam and online at xbank.amsterdam.
Look out for the next piece in the Independent Amsterdam series, posted next Thursday August 3 on FashionUnited UK.
Photos courtesy of X Bank