Danielle Wightman-Stone

|
The sixth edition of the International Fashion Showcase, hosted by British Fashion Council and the British Council, has revealed that there will be 26 countries taking part featuring work from emerging designers from countries including Chile, India and Russia, as well as designers from Eastern Europe, Central and South America.
The showcase forms part of the London Fashion Week Festival and gives the public the opportunity to "celebrate fashion and its universal relevance" and will include specially-commissioned and curated fashion installations across womenswear and menswear to highlight this year's theme, 'Local/Global'. Each country has been invited to explore the influence of place on fashion and to examine how emerging designers can transform their local culture into a global language.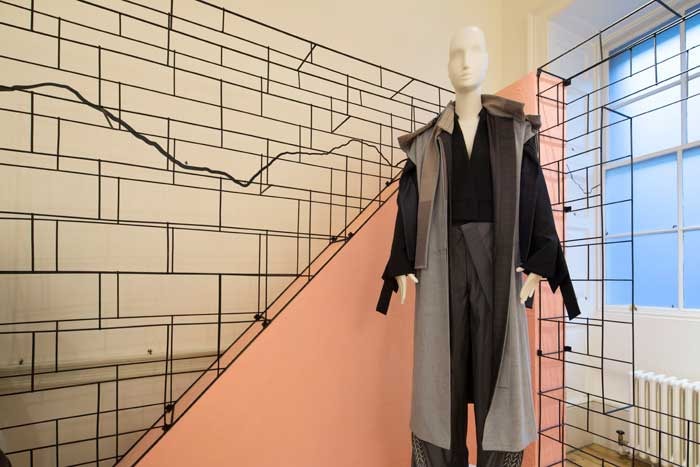 To reflect how fashion is influenced by its surroundings, the West Wing Galleries at Somerset House will be transformed by Studio Toogood using panels of stretched agricultural tarpaulin, neat stacks of bricks and fabric panels dyed with London clay.
The exhibition will be arranged over 14 rooms, 13 of which will represent a country. There will be one group installation, Next in Line, curated by Shonagh Marshall which will feature designers from nine further nations.
The countries showcases will be from Austria, Chile, Czech Republic, Egypt, Guatemala, India, Korea, Poland, Romania, Russia, Slovakia, Taiwan and Ukraine. While the Next in Line participants include designers from Indonesia, Kazakhstan, Netherlands, Panama, Peru, South Africa, Switzerland, Uruguay and Zimbabwe.
New to IFS 2017 will be a dedicated area from new sponsor Mercedes-Benz which will showcase five emerging designers from Canada, China, Germany, Portugal and Ukraine who the brand supports through its International Designer Exchange Programme these include Central Saint Martins graduates Angel Chen from China and Canadian Steven Tai, as well as University of Westminster graduate David Ferreira from Portugal.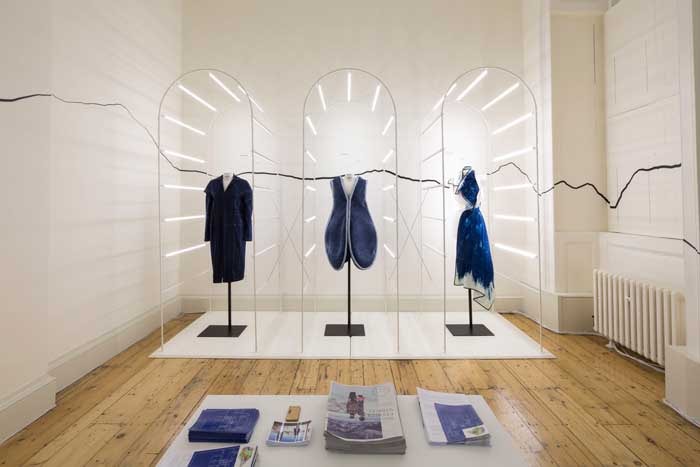 International Fashion Showcase to showcase emerging designers from 26 countries
Highlights will include a showcase of emerging Indian fashion designers as part of the UK-India Year of Culture, they have looked to the Indian nomadic, pastoral lifestyle to create garments that respond to the global fashion industry's ever-growing focus on sustainability.
The Polish exhibition will respond to the fact that 100 million dollars of second-hand clothing is imported to Poland from overseas each year with the UK as one of the main exporters. Their designers will reuse and reinvent second-hand clothing, transforming it into new pieces.
While Ukraine will focus on a collective image of the fantastical bus stops found across rural Ukraine, which serve as both ad-hoc meeting places and liminal sanctums, 'Wish You Were Here ' reminds us that even the most familiar, everyday symbols can be sculpted and graffitied into something distinctly local.
As part of the Next In Line, Dutch designer Liselore Frowijn's collection will be an homage to an old canal house in Amsterdam with beautiful 17th century 'Delft Blue' tiles, while South African designer Eleni Labrou of Akedo will draw upon the cultural, linguistic and religious pluralism of South Africa and her own Greek and South African heritage in her ready-to-wear collection.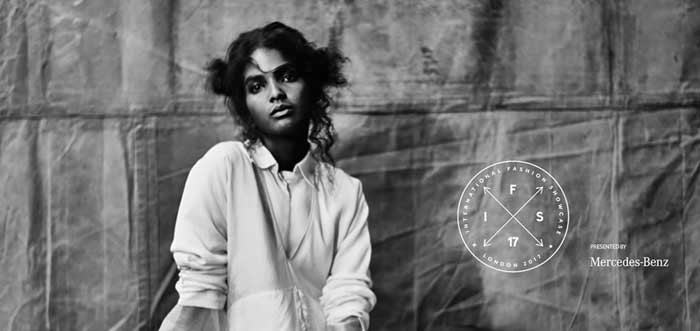 In addition, at a prize-giving ceremony during London Fashion Week on February 19, the chair of the IFS judging panel Sarah Mower will announce a winning Country, Designer, and Curator. Mercedes-Benz will present the winning designer with the unique opportunity to showcase his or her collection at one of the 50 plus Mercedes-Benz global fashion platforms, including London, Milan, Tbilisi and Kiev.
British Fashion Council ambassador for emerging talent Sarah Mower said: "In times of anxiety and increasing division, the International Fashion Showcase goes completely in the other direction, celebrating creativity, diversity and young ideas from all over the world. Since we founded this project in 2012, the social importance of the response has only escalated.
"This year's theme, which asks designers to look at what the local and the global means to them, has brought out uniquely inspired work which, as always, the public is welcomed to see. I'm proud that the six-year tradition of the IFS is a live example of London's vibrant culture of openness, and our thrill in discovering, promoting and exchanging new ideas."
Since 2012, the International Fashion Showcase has featured more than 550 designers from 70 countries. Each country and designer takes part in a series of business support seminars, organised by London College of Fashion, to help prepare for the showcase. A collaboration with Fashion Scout also offers designers involved the opportunity to show their work on the catwalk.
The International Fashion Showcase will take place at Somerset House in London from February 17-21.
Images: courtesy of British Fashion Council/British Council from the 2016 International Fashion Showcase