Joe's Blackbook scholarship, the non-profit initiative created by Joe Medved to support emerging design talent, has another successful year in the books. The 2019 competition's Final Round party was held at the Compagnie des Vins Surnaturels wine bar in lower Manhattan last Thursday. While the DJ entertained the mingling guests plucked from all levels of the New York fashion industry, and two crisp checks each for 10,000 dollars awaited the winners, a panel of judges were tucked away behind the scenes deliberating over the six student finalists whose portfolios were spread out before them.
This year's roster of judges for menswear were: designer Michael Bastian; Chris Wallace, U.S. Editor of Mr Porter; Emily Bode of Bode, Ben Preuss, President of North American retail at Tommy Hilfiger; Josh Peskowitz, Fashion Director of Moda Operandi; Robert Childs of Childs New York; and Christopher Harlan, VP of global merchandising for GAP. While the womenswear jury consisted of Tommy Ton, fashion blogger, now of Deveaux; designer Sandy Liang; Francesco Fucci, creative director of Theory; designer Melitta Baumeister; Yara Flinn of Nomia; Michael Colovos of Colovos.
The nurturing of young talent draws industry professionals to become involved
Said Baumeister, "I am glad to see what great opportunity and support the Joe's Blackbook competition offers to young talents in America."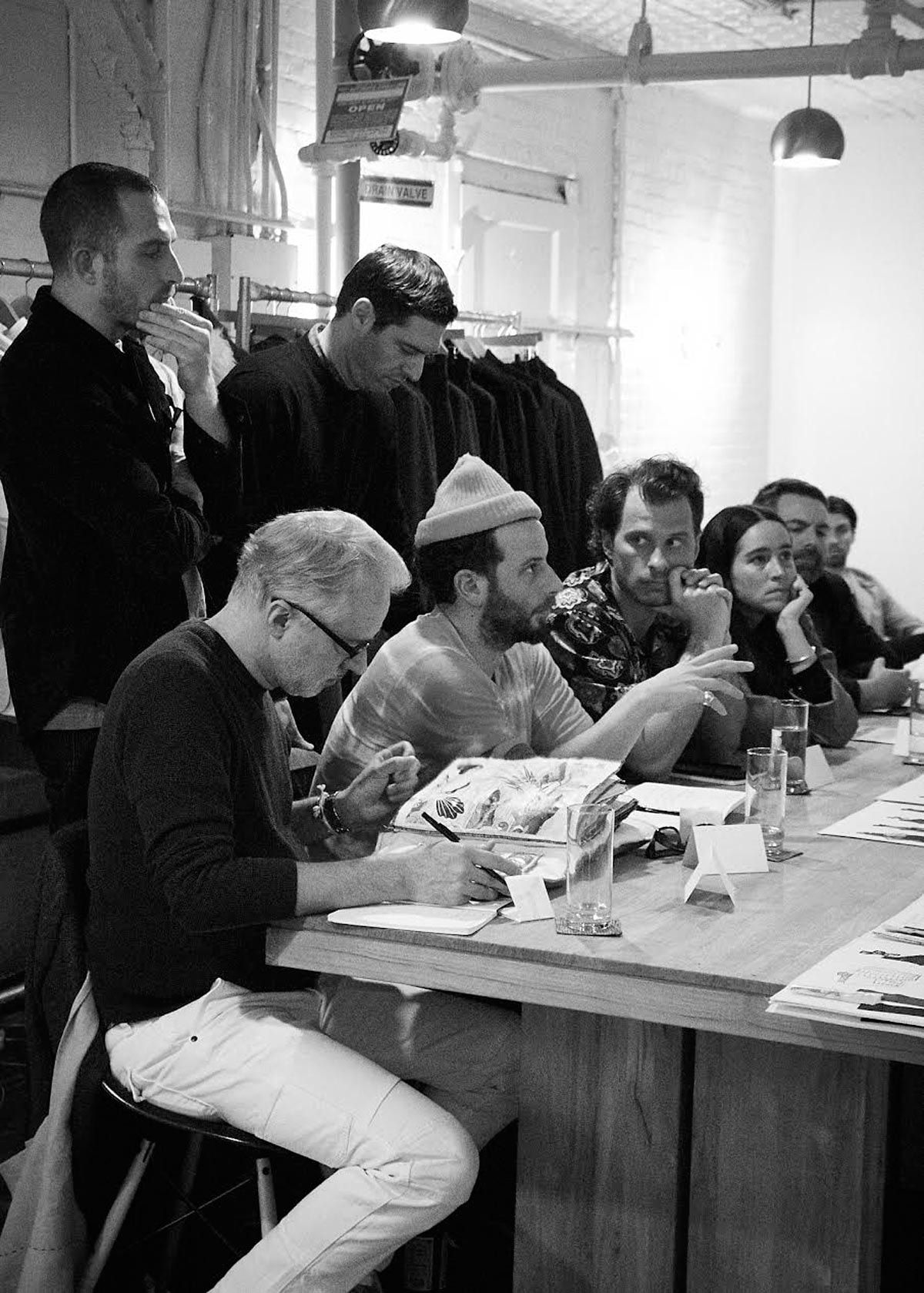 From dozens of submissions received from the top schools nationwide, a short list of three menswear and three womenswear designers currently in their junior year were selected and flown to New York City for the event to present themselves and their work to the panel. The lucky menswear trio were So Jung (Hailey) Kim from CCA; Dias Amenov from FIT; and Randy (Chi Ho) Wang from Parsons. The three womenswear finalists were Aaron (Kam Shun) Mak from Parsons, Hannah Hong from Otis; and Rainie (Yuting) He also from Parsons.
Emily Bode described her experience on the panel to FashionUnited, "It was such a well-rounded group of industry Judges—in buying, design, strategy. Overall it was so difficult to pick a "Winner," as every student excelled in particular category—whether it be in creative process, business model, or storytelling ability."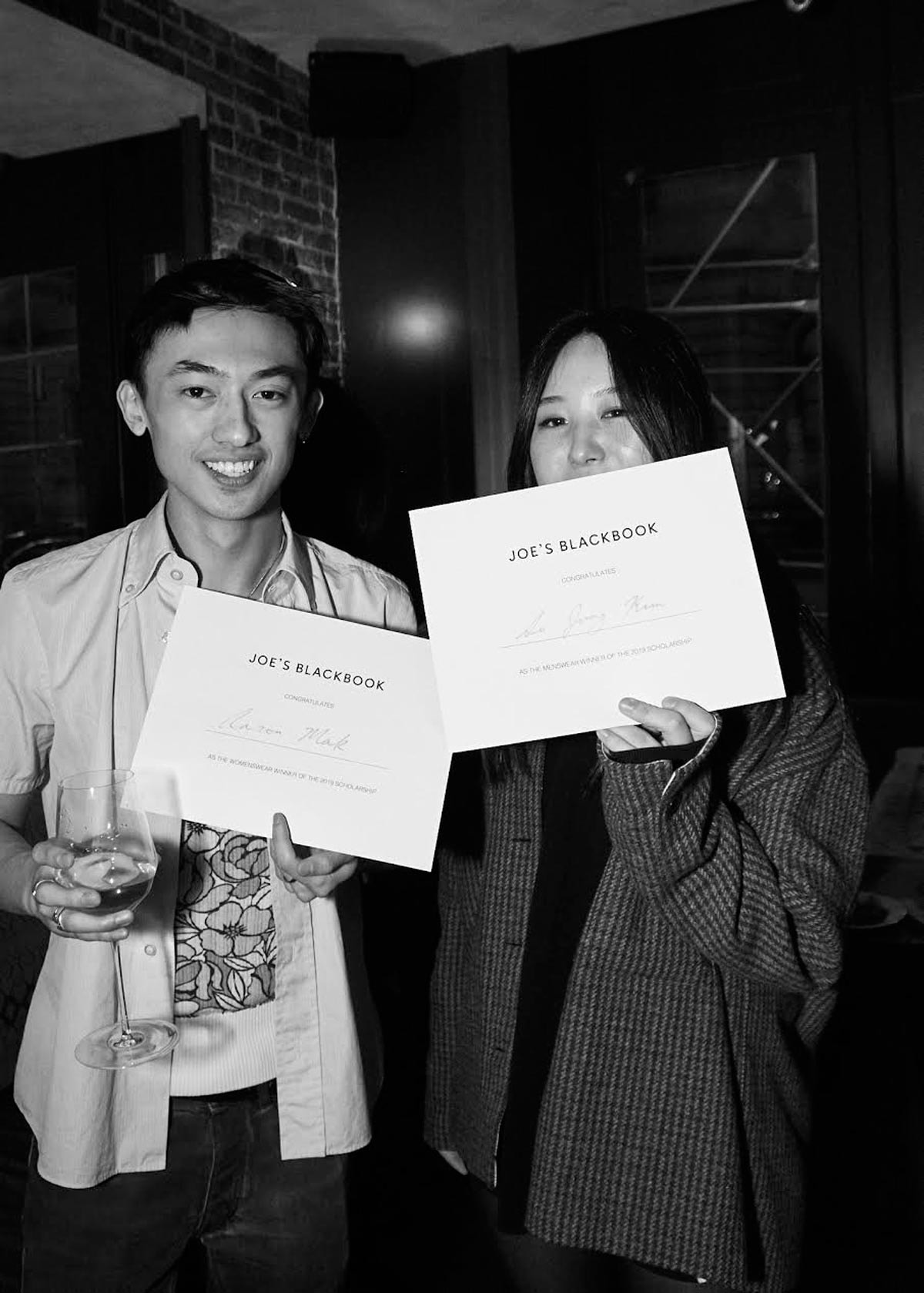 Joe's Blackbook scholarship winners announced
Nonetheless winners must be picked, and after giving the jury a sense of who they were as designers and answering any follow-up questions on their work, the students were released into the party while the jury remained behind for the serious final moments of decision-making. When a unanimous result had been reached, the music was silenced and the announcements were delivered. The menswear prize went to So Jung (Hailey) Kim from CCA and the womenswear award to Aaron (Kam Shun) Mak from Parsons.
Fashion editor Jackie Mallon is also an educator and author of Silk for the Feed Dogs, a novel set in the international fashion industry.
Photos by Ken Morton