New York City is the nexus of the U.S. fashion industry which might be problematic if you have just graduated from a top fashion school that happens to be located in Northeast Ohio and are looking to network. Not a concern for 30 of Kent State University's design grads and 15 from its merchandising program who exhibited at the portfolio showcase event at the school's NYC campus located in Manhattan's garment district.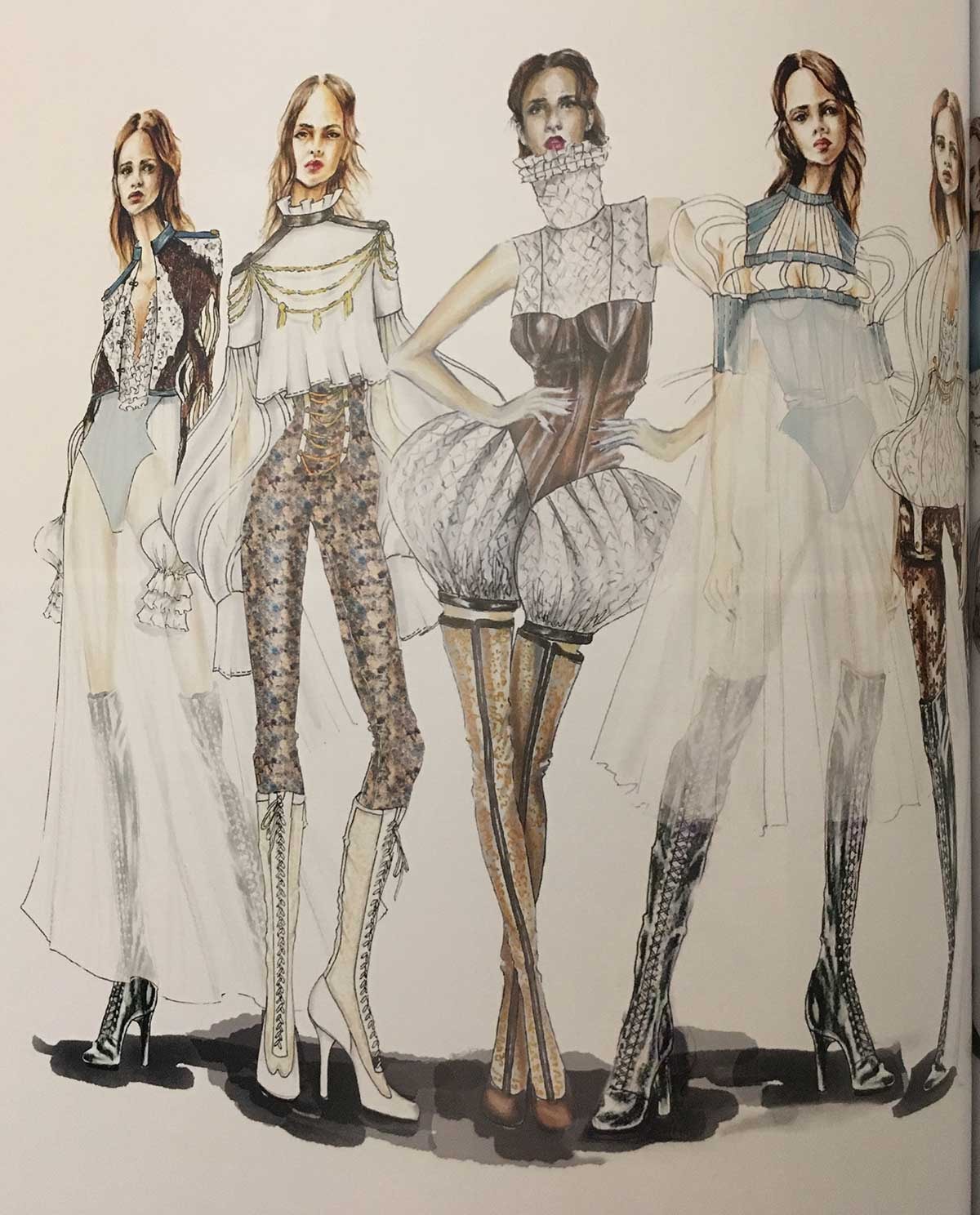 45 portfolios had been chosen from a potential 103 via a critiquing process which brought 12 alumni currently working in the industry to the midwest campus throughout the semester and again for a March marathon interview day. The school had matched student with alum based on similarity of market or focus, so students received very specific and relevant feedback. Students were tasked with completing a project for the alum's company, and a short list was compiled, before a second selection process established the group which would travel to NYC to meet with the city's larger field of experts and recruiters. Critics included Madison Palen Michael from Ralph Lauren, Amy Tieferman from Oscar de la Renta, Jacquelyn Bouche from Alexander Wang, and Nicole Sciria from J Crew.
Said portfolio professor, Sara Snyder, "Even if they weren't selected, each student at least made a solid connection and heard a lot of ideas on how to make their work more successful as they were finishing it up during the rest of the semester."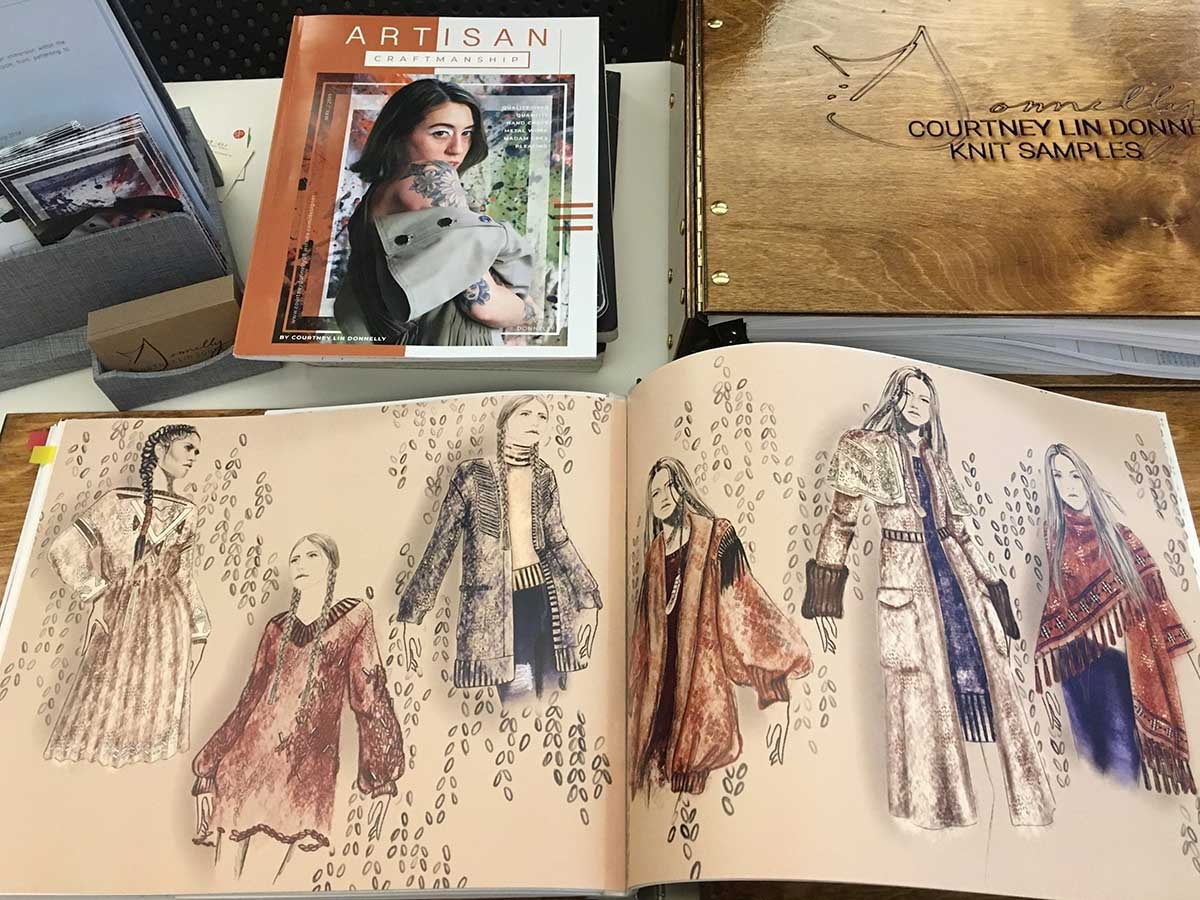 At the NYC event, relief, adrenaline, and anticipation fight for dominance in many. Fresh on the heels of the weekend's graduation ceremony this morning marks both a beginning and an end. Questions about the American job market are posed or how to gain sponsorship to work in Europe. Courtney Donnelly whose "Artisan" collection focused on blending metalwork skills prevalent in her family with knitwear and Madame Grès couture techniques picked up during a Paris summer program says she is looking forward to finally learning to play the ukulele.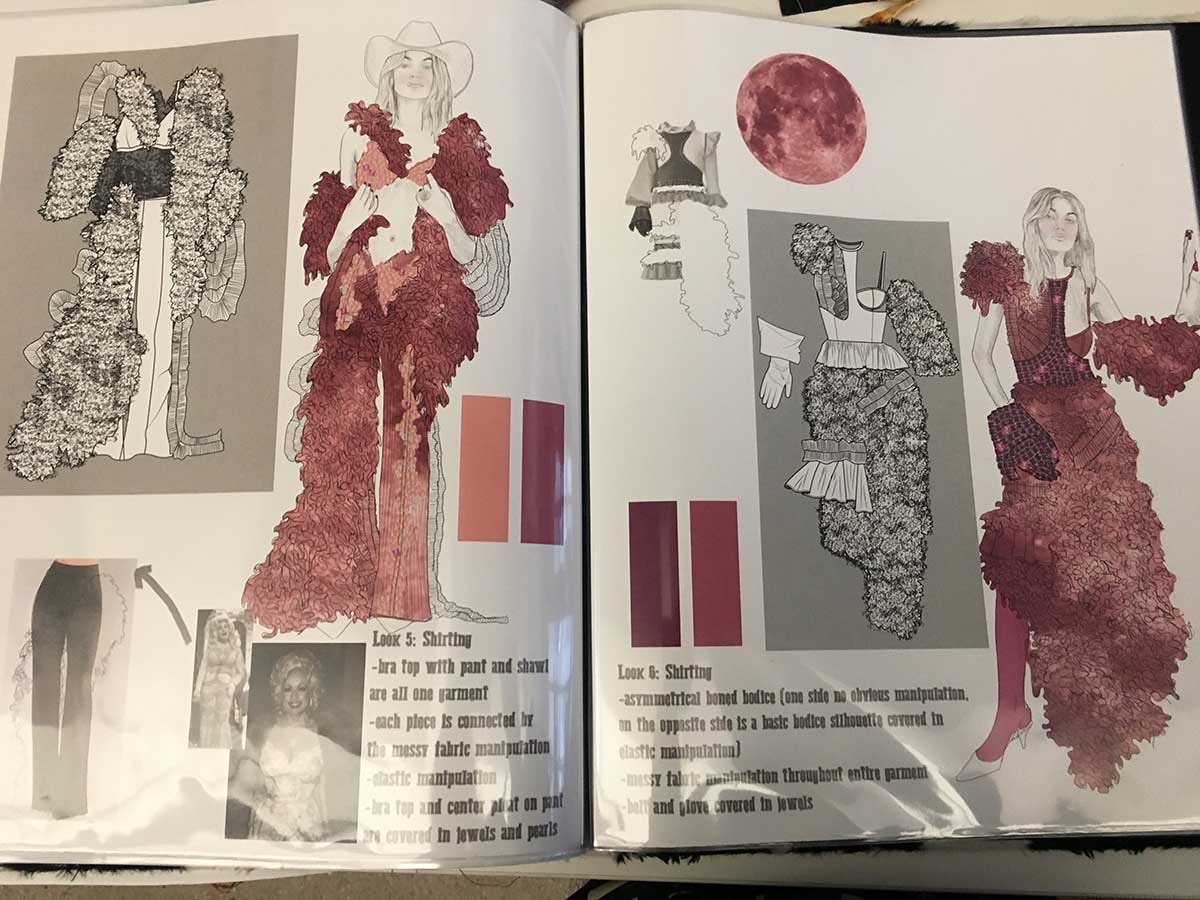 Fashion graduate portfolios inspired by female icons
Tatum Reusser is inspired by women––from Dolly Parton and Pamela Anderson to historical heroines who aided the wounded on battlefields––and playfully but poignantly critiques media focus on female appearance throughout her portfolio.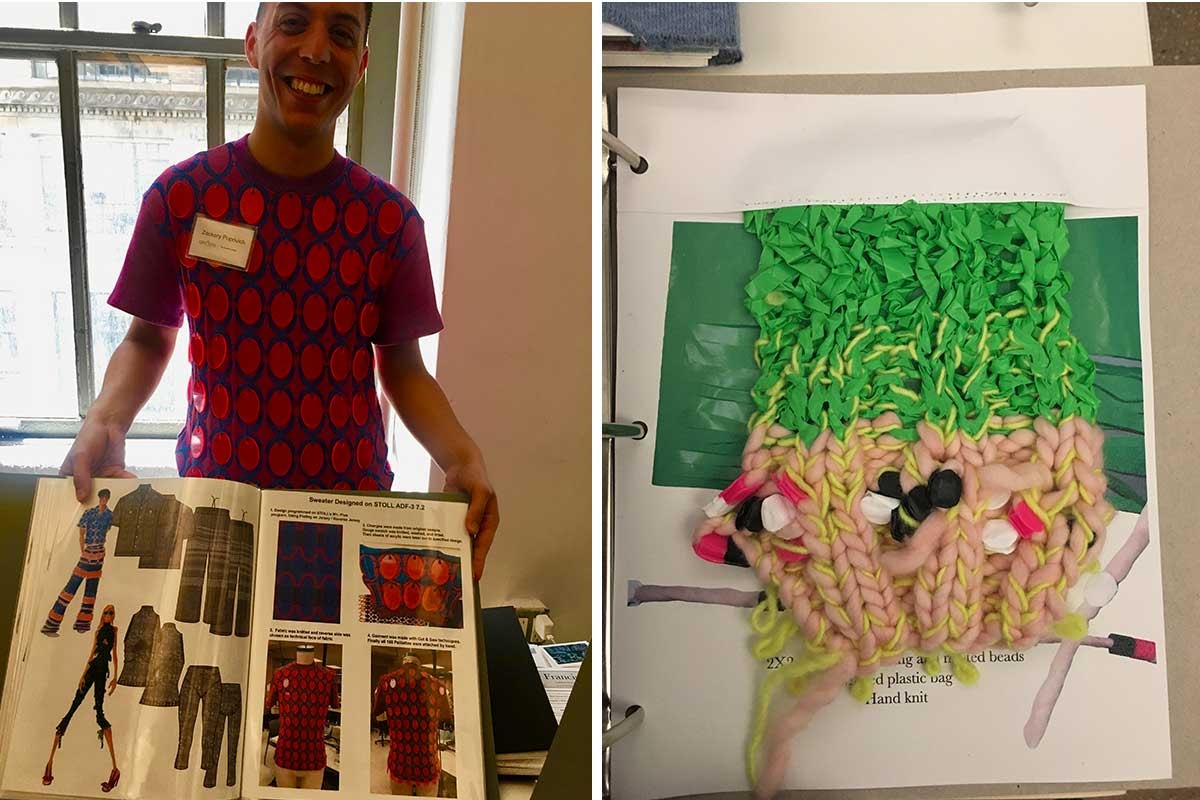 Jiahui Yu's book includes a collection entitled "Eclipse of Sunflower" which examines issues of nostalgia, patriotism, and destruction, inspired by her grandfather's military experience in China during WWII at age 13.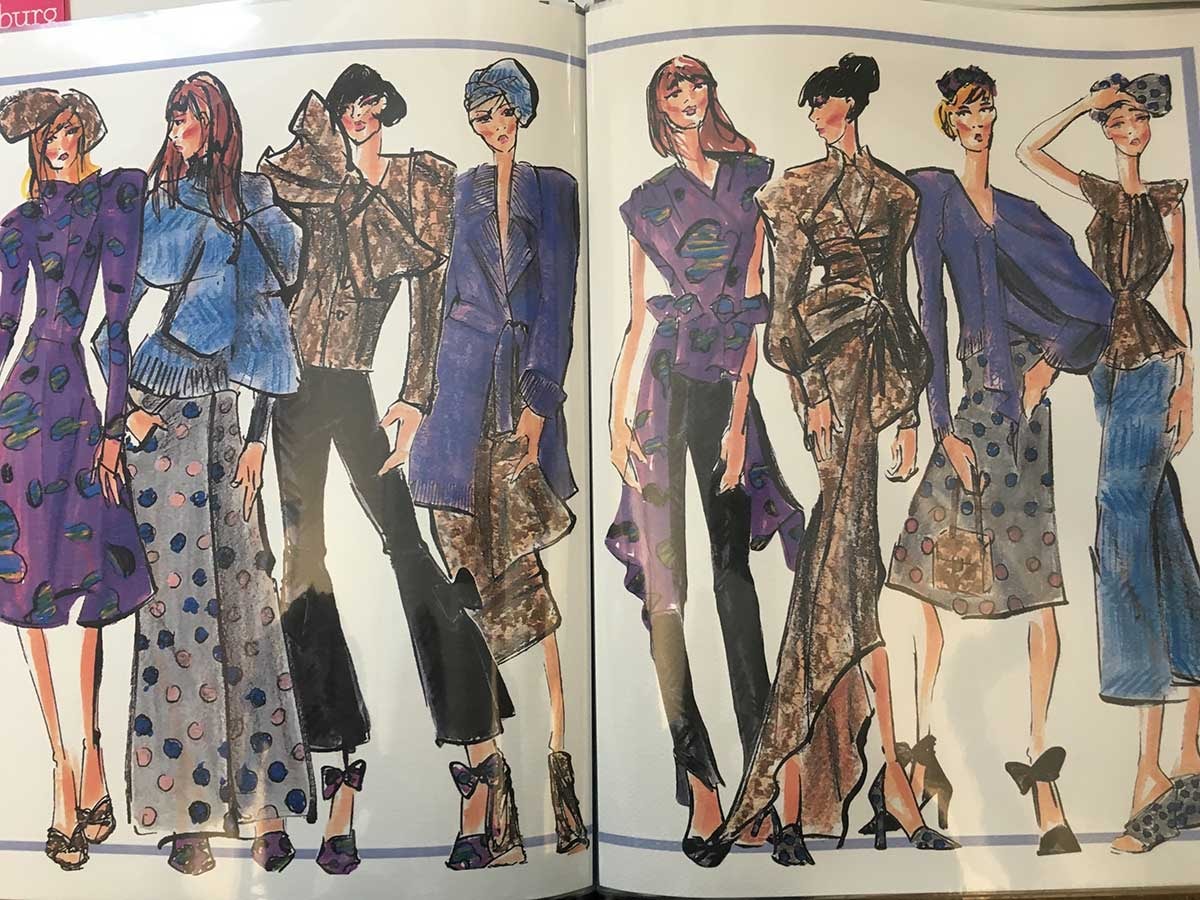 Michaela Courtney is obsessed with the potential of knit, both machine and hand, and says she hopes to hold out for a knitwear position at designer level which allows experimentation and creativity, while Zachary Popovich, wearing a sweater he knitted on the school's Stoll machine, which he embellished with oval laser cut discs in neon pink, seeks to immediately stand out in a crowded field.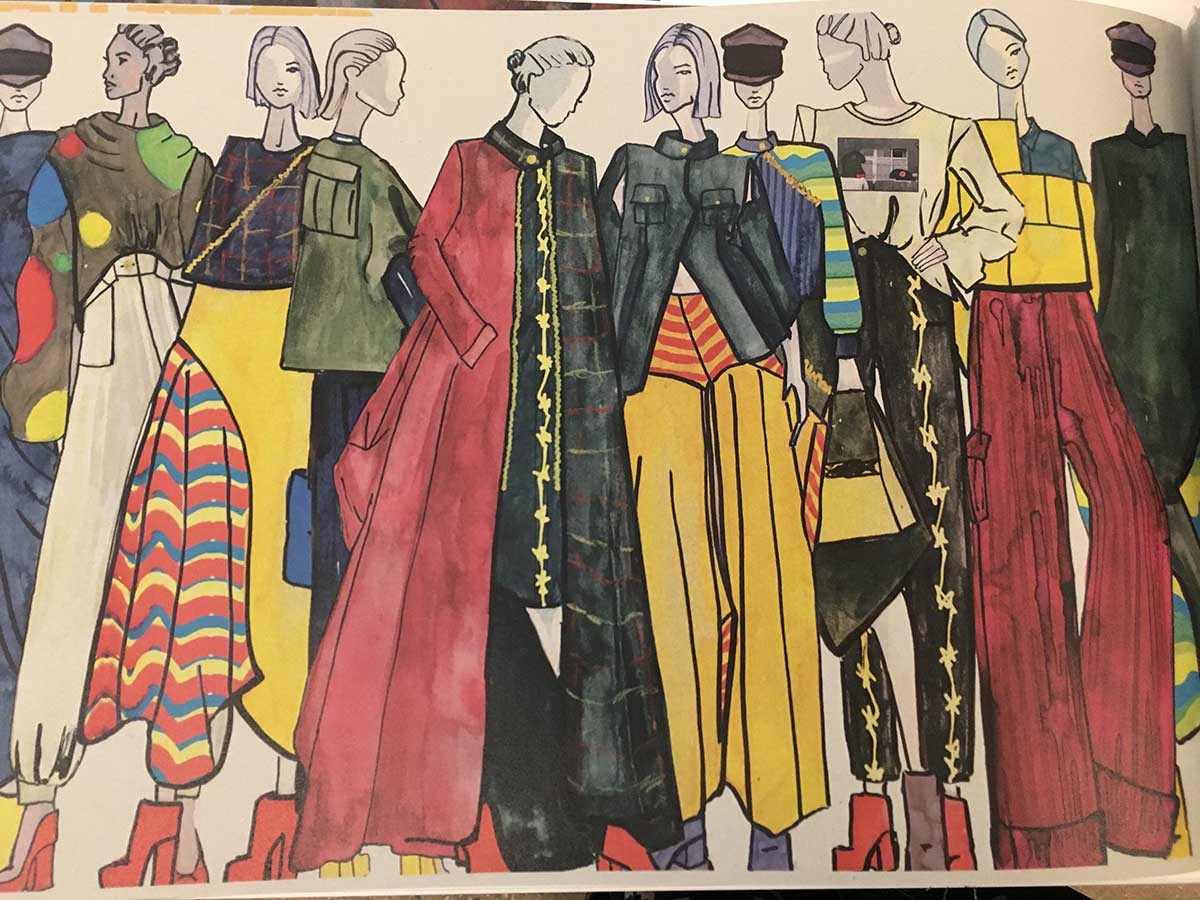 Greta Busche created an upcycling guidebook in the model of vintage pattern books so that neophytes with a domestic sewing machine who are interested in adopting sustainable practices can follow the step-by-step instructions to create their own fashion-forward garments utilizing all the parts from pre-owned mens' shirts. "There's so much material there, and you can do so much," Busche enthuses, "and it's for anyone to use." The school agrees as the book will go on sale in the Fashion School store in the fall.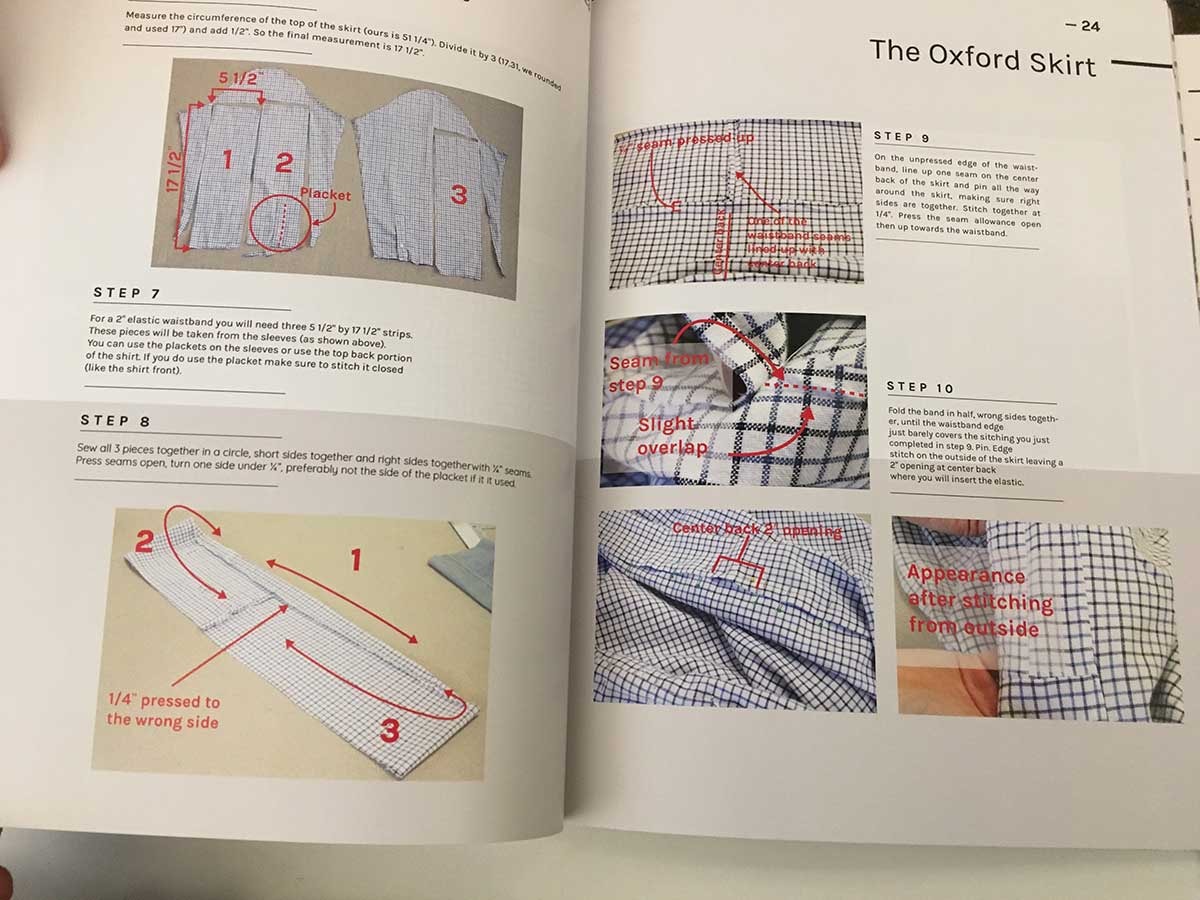 Sloan Fox's next move is set as she just received the exciting news that she has won the CFDA Kenneth Cole footwear competition which earns her a one-year design fellowship with the company supported by a stipend of 50,000 dollars. She collaborated with an architecture student and prototyped mini 3D printed models of casual shoes using upcycled plastic bottles which require no carbon dioxide or water usage, to advance ecofriendly innovations in footwear. Not bad for a school with no footwear program.
Work pictured in order by Jiahui Yu, Olivia Pickard, Courtney Donnelly, Tatum Reusser, Michaela Courtney, Zachary Popovich, Greta Busche.
Fashion editor Jackie Mallon is also an educator and author of Silk for the Feed Dogs, a novel set in the international fashion industry.
Photos FashionUnited