The Kent State Portfolio Event held in its NYC campus is an annual invite to industry professionals to come view the portfolios and talk to the top graduates of the school's fashion design and merchandising programs. But these students are not in the habit of waiting like wallflowers to be asked to dance. One graduate had to leave fifteen minutes early to run off for an interview at Ralph Lauren, another was boarding a train for Philadelphia that afternoon to meet with the Anthropologie design team. For the industry, it's a case of get them while they're hot.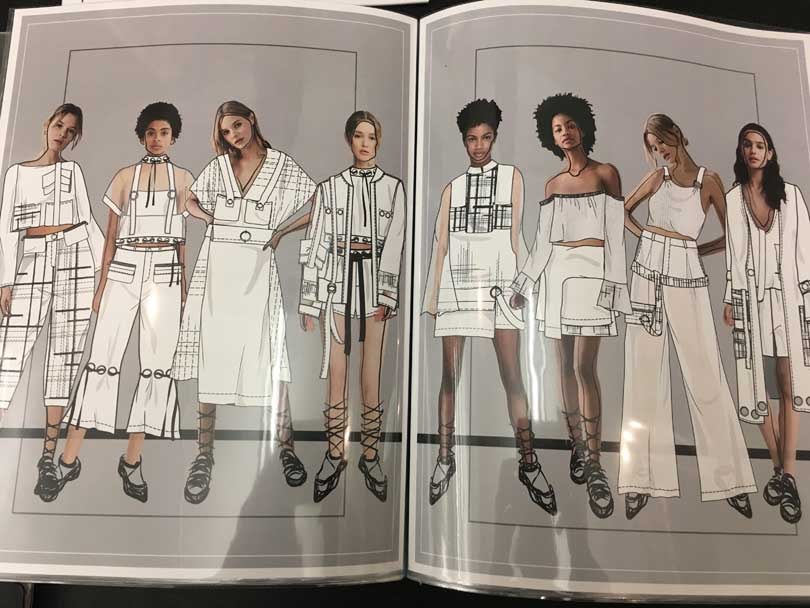 The Fashion School at Kent State has placed itself as the midwestern school with the world view: it has study-away programs already well-established in NYC, Hong Kong, Paris and Florence, and has recently added Brazil and South Korea to its roster, with others in the pipeline. It vigorously encourages students to participate in these travel-and-learn opportunities in order to prepare them for the global industry in which they must compete.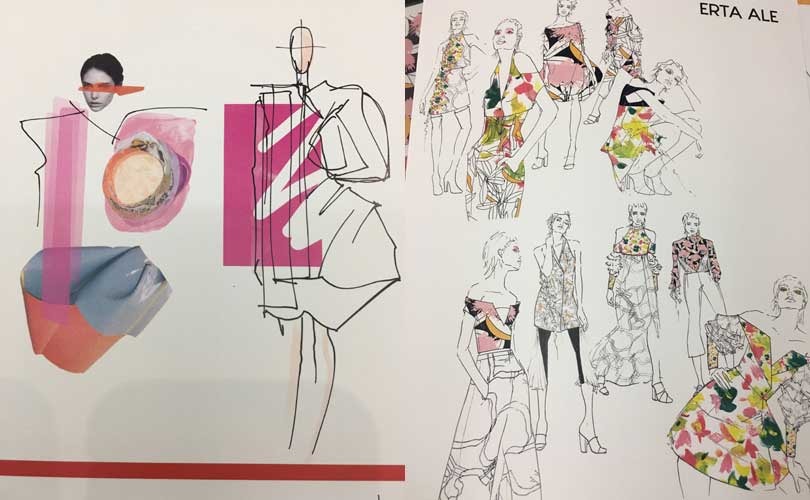 Neva Sutrisno, from Indonesia, participated in four study-aways during her Bachelors. In Hong Kong she learned the "technical stuff, screenprinting, 3D draping, very hands-on, origami techniques"; in NYC "the process, design development and portfolio creation"; in Korea: "I did an internship that had a sample room attached so I was basically working 6-7 days a week but learned so much."
After all this globetrotting, I ask if she is interested in returning to Indonesia: "Indonesia is very entrepreneurial and you can start a business with very little capital. But it is heavily eveningwear-oriented and I want to work in all areas of sportswear first to get that experience."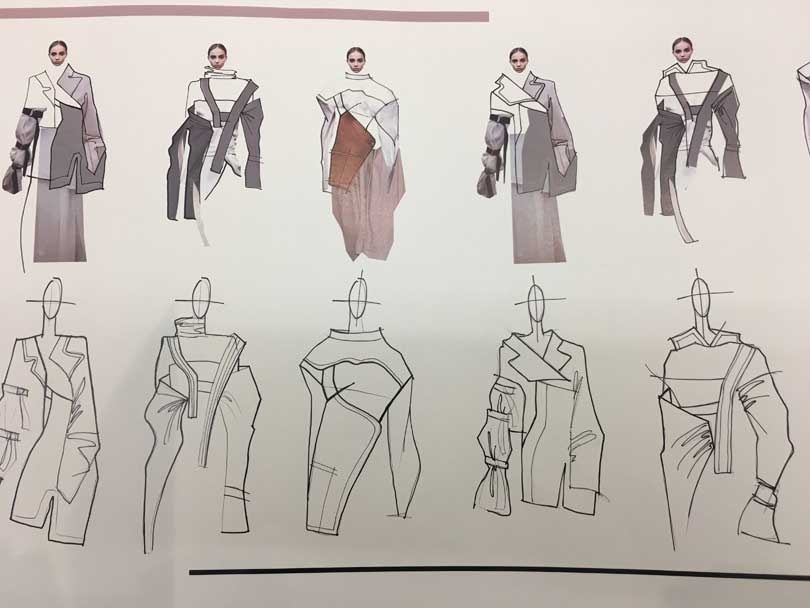 Yuyu Zhang, from Nanjing outside Shanghai, is also interested in bringing back to China an understanding of the "whole process of how things are done here in NYC" which is where she did her study-away and an internship during her junior year. "But being at Kent State was already a study-away for me," she says, and describes herself as "a minimalist who loves special detailing."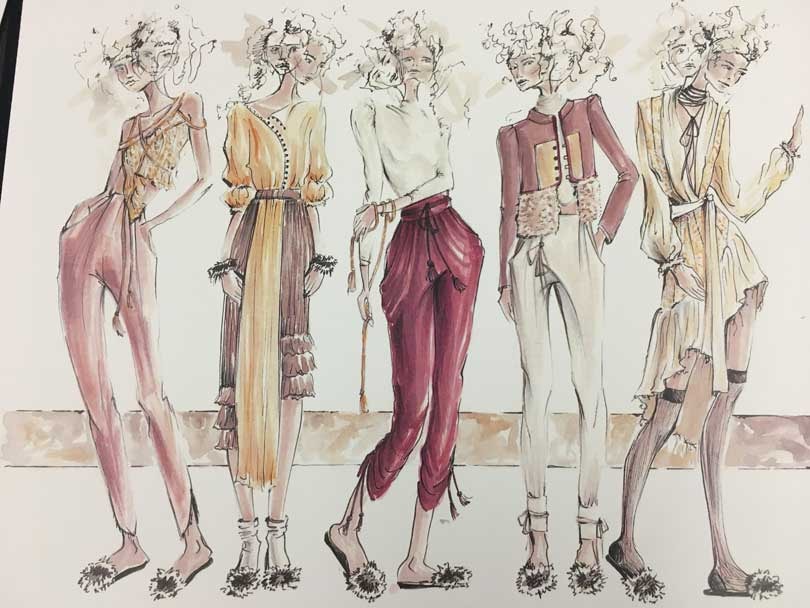 Highlights Kent State's NYC Portfolio Event
Some of the students are already off the market. Sarah Kauffman has been accepted to a one year graduate program at London's Central St Martins that would allow her to move directly into their Masters program, and is simultaneously waiting to hear back from the Institut Français de la Mode in Paris. The French capital is also where she spent a study-away semester picking up the beading skills she went on to exhibit in her final BFA runway collection, one bolero containing a panel that took sixty hours to complete by hand.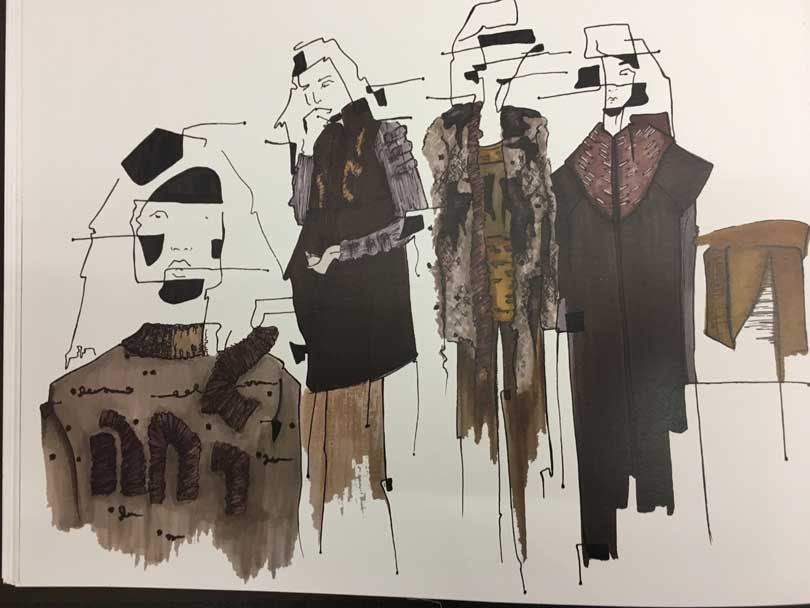 Another graduate, Lindsey Myers, has been offered a job at Under Armor and so will be moving to Maryland in the coming weeks. Having ran track and cross country for the school, swam since childhood, and with dreams to move into triathlon competition and one day working for Adidas, she lives and breathes athleisure apparel. Under Armor obviously thought so too as that is the sector she has been hired to work on.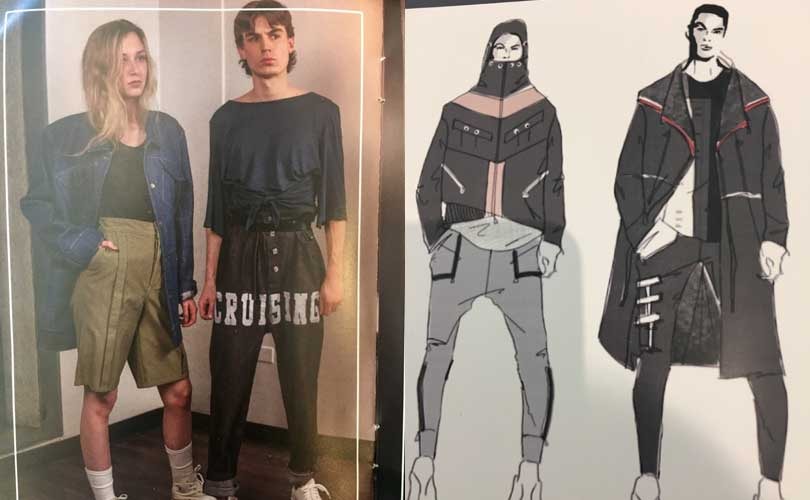 Evan Costello time-travelled to 1969 while creating his portfolio and spent the entire year there––a different study-away of sorts. From the Stonewall Riots to the movie Easy Rider, the Manson murders to Woodstock, he plumbed that eventful twelve month period for inspiration and even managed to cast for his lookbook a male model with an uncanny resemblance to a young Robert Mapplethorpe.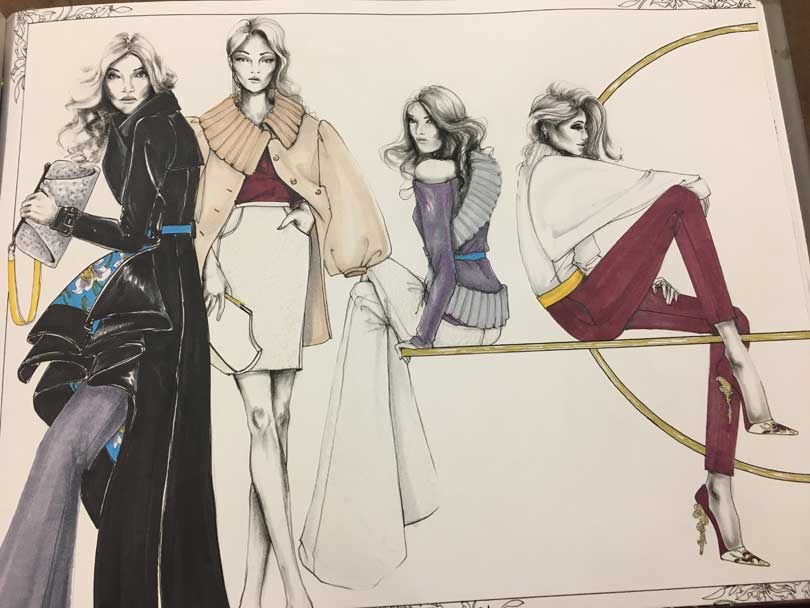 Inspired by Sofia Coppola's The Virgin Suicides and Wes Anderson's Moonrise Kingdom, Abigail Tyler's portfolio features embellishments as unique and quirky as those quirky Hollywood features. Idiosyncratic, curious, identifying beauty in mundane materials such as fish hooks and bait, she creates sparkling little masterpieces, workshop wonders, that with the right business mind could be sold as one-off samples to the luxury houses to be reproduced in their specialized factories.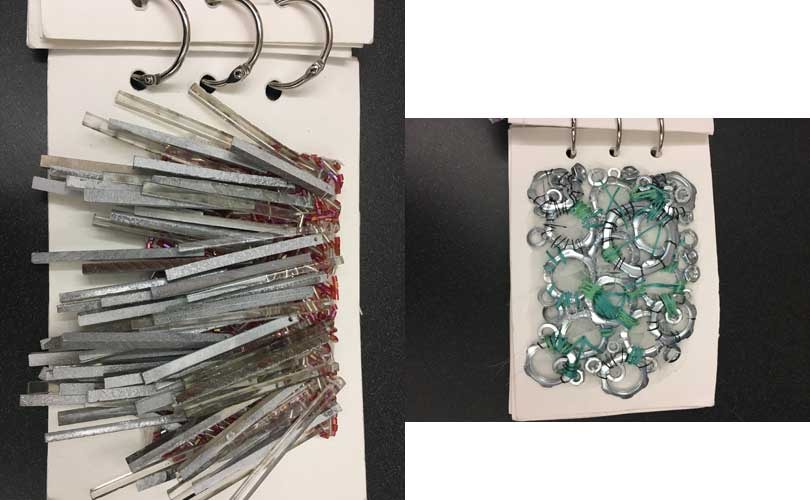 For these well-traveled students, it's time to take the world by storm on their own terms and with the process of portfolio creation complete, the process of career building begins. For the industry, the process of selection from this final line up is the order of the day. But better be quick, they're going fast.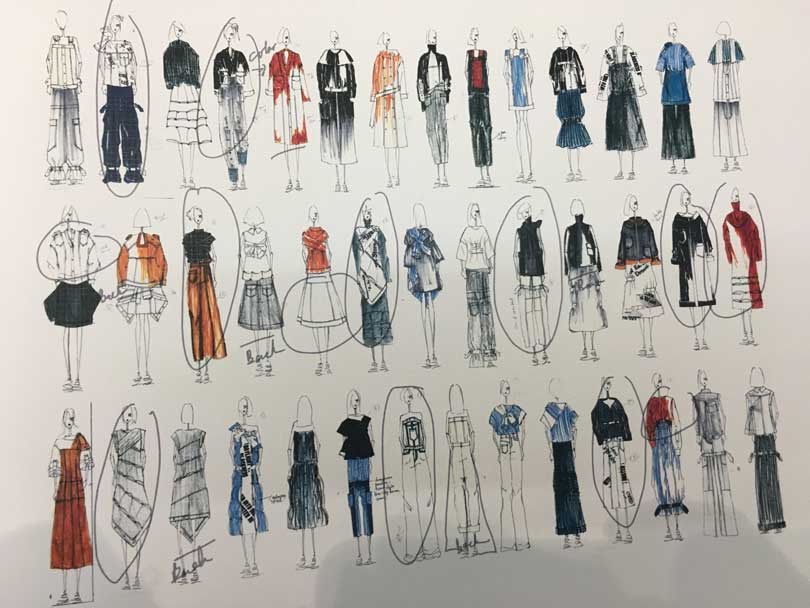 Photos Jackie Mallon for FashionUnited; Work from the portfolios of Kent State University fashion design graduates in following order: Neva Sutrisno, Jadeline Cheng, Yuya Zhang, Sarah Kauffman, Yuyu Zhang, Audrey Rothers, Callie Duty, Evan Costello, Lindsey Myers, Remi Nguyen, Abigail Tyler, Neva Sutrisno.
By contributing guest editor Jackie Mallon, who is on the teaching faculty of several NYC fashion programmes and is the author of Silk for the Feed Dogs, a novel set in the international fashion industry.