Lingerie is set to be a central theme at the upcoming fashion exhibit at the London-based Victoria & Albert Museum (V&A) this spring. The exhibition 'Undressed: A Brief History of Underwear', which runs from April 16 2016 to March 12 2017, will have over 200 items on display which illustrate lingerie's role in the world of fashion. Two of the items on display have been loaned from the archives of the London College of Fashion (LCF).
The first item, which comes from the school's archives, is a Warner's Merry Widow cinch-bra from the 1950s. The item is named after the eponymous movie from 1952 starring Lana Turner. Its design is heavily influenced by Victorian corsetry and had the purpose of shaping the female figure in a way that is less uncomfortable than it used to be in the era on which it is inspired.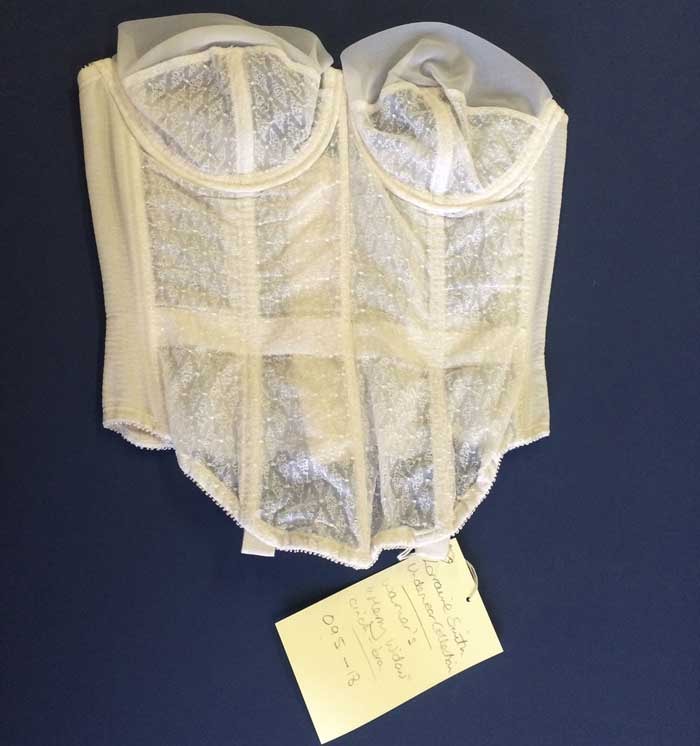 In addition to the classic cinch-bra, LCF made a so called 'Peter Pan Hidden Treasure' bra available for the exhibition. The item, which was sold by Lasalle's, is a 1950s version of what is currently known as a push-up bra. Made to fit women with small or uneven breasts, the item was promoted as adding "extra fullness confidentially".
Both items were donated to the LCF archive by Lorraine Smith, who graduated from the school's MA History and Culture of Fashion in 2014. Smith started collecting bra's in 2014 as part of research she conducted for her master's thesis on the technological developments of bra's between 1930 and 1990. As the alumna did not find sufficient information in books, she set about buying bra's herself from eBay and vintage shops. "Once my first purchase arrived - a pristine 1950s St Michael bra in its original packaging - I was hooked," said the LCF alumna. When V&A Museum curator Edwina Ehrman selected the bra's to be part of the upcoming exhibition, Smith said to be thrilled. "Not only did this validate the careful choices I made when building the collection, it also means that many others will now discover some of the things I found out in my research."
In addition to viewing these two historical pieces, visitors will be able to see a selection of 200 underwear garments, including lingerie and underwear for men and women, photographs and packaging. Examples include a whalebone corset from 1890, a men's pyjama from Sibling's spring/summer '13 collection and a corset dress from Antonio Berardi's spring/summer '09 collection.
Image credit: Victoria & Albert Museum Facebook and London College of Fashion