Peter Dundas was a Cavalli progeny having cut his teeth on the design team in the mid-aughts before moving to Pucci and then being invited back to Roberto Cavalli as creative director. Although it was hailed a homecoming, he was ousted last week after only 18 months.
Also last week, Donatella Versace announced the first rock star designer for her Versus line in Zayn Malik. He's the one who left One Direction. He's also Gigi Hadid's boyfriend. The house has long associations with the music industry but generally artists such as Prince and Lenny Kravitz have provided the post-runway entertainment not the collections on the runway.
Donatella is upfront about her strategy, suggesting this will be the first of many such collaborations, and telling Vogue, "He can make me talk to his followers. I want to listen to the language, I want to learn. I want to know what they think, what they like. This is a new generation, [which] if I do not go through someone like Zayn I will never reach."
The coup of the Insta-couple
Malik and Hadid together have almost 40 million Instagram followers. The fashion industry, in trying to keep up, is ironically the follower of followers. Designers are no more lasting than seasonal looks: they're just another See-Now Buy-Now product. They're courted, launched with great publicity and paid handsomely, then almost overnight, they're out, and the house announces its new look. Instagram numbers are monitored like the stock market. Karl Lagerfeld was one of the first followers when he put Kendall Jenner on the Chanel runway less than three years ago, grabbing the attention of her 67 million followers, effectively endorsing her modeling career and making her ubiquitous ever since. Even Chanel must hitch up its bouclé and give chase.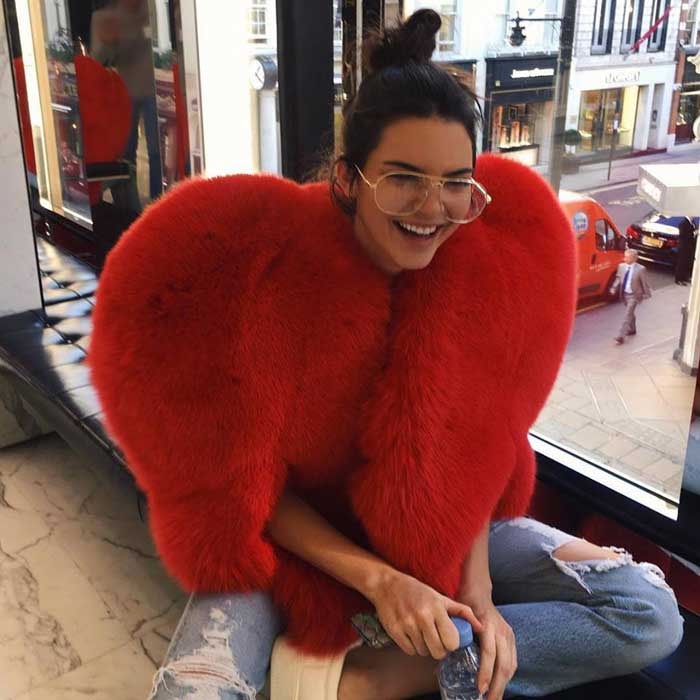 There was a time when creative directors were largely anonymous figures crafting collections away from the spotlight, carving out careers as respected, dedicated masters in their field. Alexander McQueen and John Galliano were the exceptions, not the norm. Design was studied, and you followed an academic path to success similar to that of architecture or graphic design. Those interested had to meet the tough entry requirements of the best schools; graduates interned, then learned on the job how to apply their skills professionally.
Bonfire of the Vanities
Young designers could take some solace in the fact that around this time celebrities were launching clothing lines almost daily, and failing: LL Cool J; Beyonce; Sarah Jessica Parker; Andre 3000; Lindsay Lohan; Snoop Dogg; 50 Cent... Some of them refuse to kill their darlings despite their irrelevance to the fashion industry today (P Diddy); some keep trying from different angles buoyed by the success of Victoria Beckham (Jennifer Lopez). Nonetheless fashion students could take solace in watching these vanity projects crash and burn.
That's why we went to school and carry all that tuition debt, graduates could reason. We have this special talent that sets us apart.
Although a phenomenon of the aughts, celebrity lines aren't unique to this millennium. Even The Beatles attempted to cash in on their widely recognized spiffiness when they launched their Apple Boutique in 1969. But no matter the era, the lack of authenticity associated with celebrities slapping their name on a pair of leggings and knocking off designer shoes, failed to inspire customer loyalty. And fashion industry professionals quietly breathed a sigh of relief, bowed their heads and went on with their work. Behind the scenes.
Designer for a day
But in a strange reversal of fortunes, established fashion houses might be poised to entreat celebrities to replace the main design talent. (Hadid's collection for Tommy Hilfiger was a high profile launch during this past fashion week.) Inside the big houses there is a system and team in place that will ensure product maintains brand integrity, an archive to revisit to provide inspiration, a customer in place waiting to purchase and stores ready to carry what is turned out. The celebrity can swan in and play at being a designer with nothing to lose. After all, he can always go back to his day job of being Mr Gigi Hadid.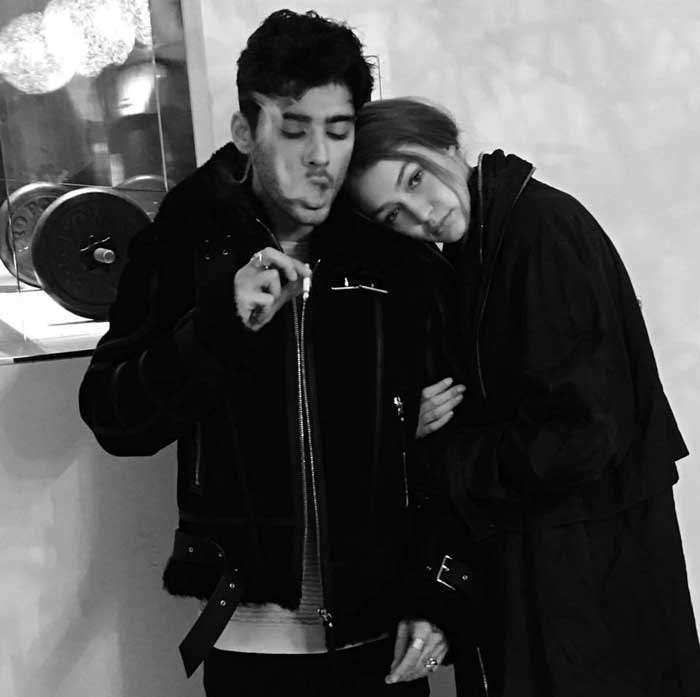 Malik says, "The thing I most want to do with this opportunity is learn. Learn about how the process works, learn to be confident in sharing my ideas, and, of course, be part of a process that I feel I genuinely contribute to. I hope that I can develop a collection with Donatella that I can truly say reflects who I am and what I like."
But in a bleak They Shoot Horses, Don't They? scenario, the question might become: Where do the designers go when they are eliminated? They already have the knowledge Malik hopes to gain, the experience and vision. If they manage to land that potentially life-changing gig, they accept it not with the sense of optimism and possibility Malik exhibits, but with a slack noose fitted around their necks. With barely enough time to place a potted plant on their desks, they know they must streak across the fashion sky like the Aurora Borealis on acid. They must grab more followers than the latest babyfaced boyband member on his first solo concert tour.
Read all about it!
There are now as many failed creative directors as there used to be failed celebrity fashion lines. When the designers are ousted, websites announce it like a town crier in the public square. The reeling designer, still struggling to insert his arm in the sleeve of his coat while his box of Pantones is thrown after him into the street and the door slammed behind him, is ogled by the jeering mob as he delivers a brief statement in which he thanks the house for the opportunity. The potted plant falls from a second floor window.
He didn't even last six months! they point and scream.
One has to wonder if the humiliation is worth the fifteen minutes of being the one to watch. Being unwatched was such luxury.
Images: Facebook Zayn Malik's and Kendall Jenner.
By contributing guest editor Jackie Mallon, who is on the teaching faculty of several NYC fashion programmes and is the author of Silk for the Feed Dogs, a novel set in the international fashion industry.