Uniqlo and HSE Art & Design School opened a joint exhibition "New life of old things" on the third floor of the Atrium store of the Japanese brand in Moscow.
The exhibition is devoted to the possibilities of a new life for old things as an important aspect of sustainable fashion or so-called "conscious fashion". Fashion students of the HSE created a collection as part of a project that seeks to draw attention to the global initiative UNIQLO RECYCLE and to encourage the donation of old clothes to the needy. The best works of the project will be shown in December and are not intended for sale.
The students worked under the supervision of curators Ekaterina Pavelko, Maria Smirnova and Catherine Sychev. Together, they experimented with form and various styling methods, using technologies such as recycling, deconstruction and creating something new from old via upcycling art. The items show how used things can be given a second life by reinterpreting them in a new way.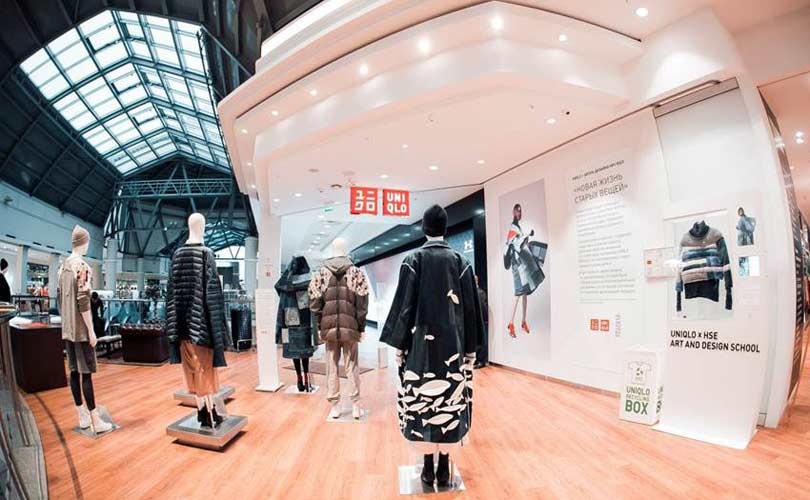 The exhibition is also accompanied by a lecture held by the curators on Wednesday, Dec. 5. on "Deconstruction, Recycling, Respect for Things". Maria Smirnova and Ekaterina Pavelko will talk about strategies of in the field of sustainable fashion and current concepts for a saturated market.
Written in collaboration with FashionUnited Russia editor Galina Utesheva
Photo: rsvp-agency