Amsterdam - Graduates from the Gerrit Rietveld Academie, one of the Netherlands' most prestigious fine arts institutions, showcased their latest collections on 8 June as part of the school's Fashion Show 2019.
Held at the vacant Tripolis complex by Aldo van Eyck, located on the edge of Amsterdam Zuidas, the show featured the work of this year's fashion graduates: Laetitzia Campbell, Erika Jonasson, Karis Lindelien, Mika Perlmutter, Bodil Ouédraogo, Krystian Sokolowski and Emma Tornsteinrud.
The collections offered challenging visions on the medium of fashion with a sense of the contemporary and the visionary, and drew on diverse cultural backgrounds while questioning Western reality and identity.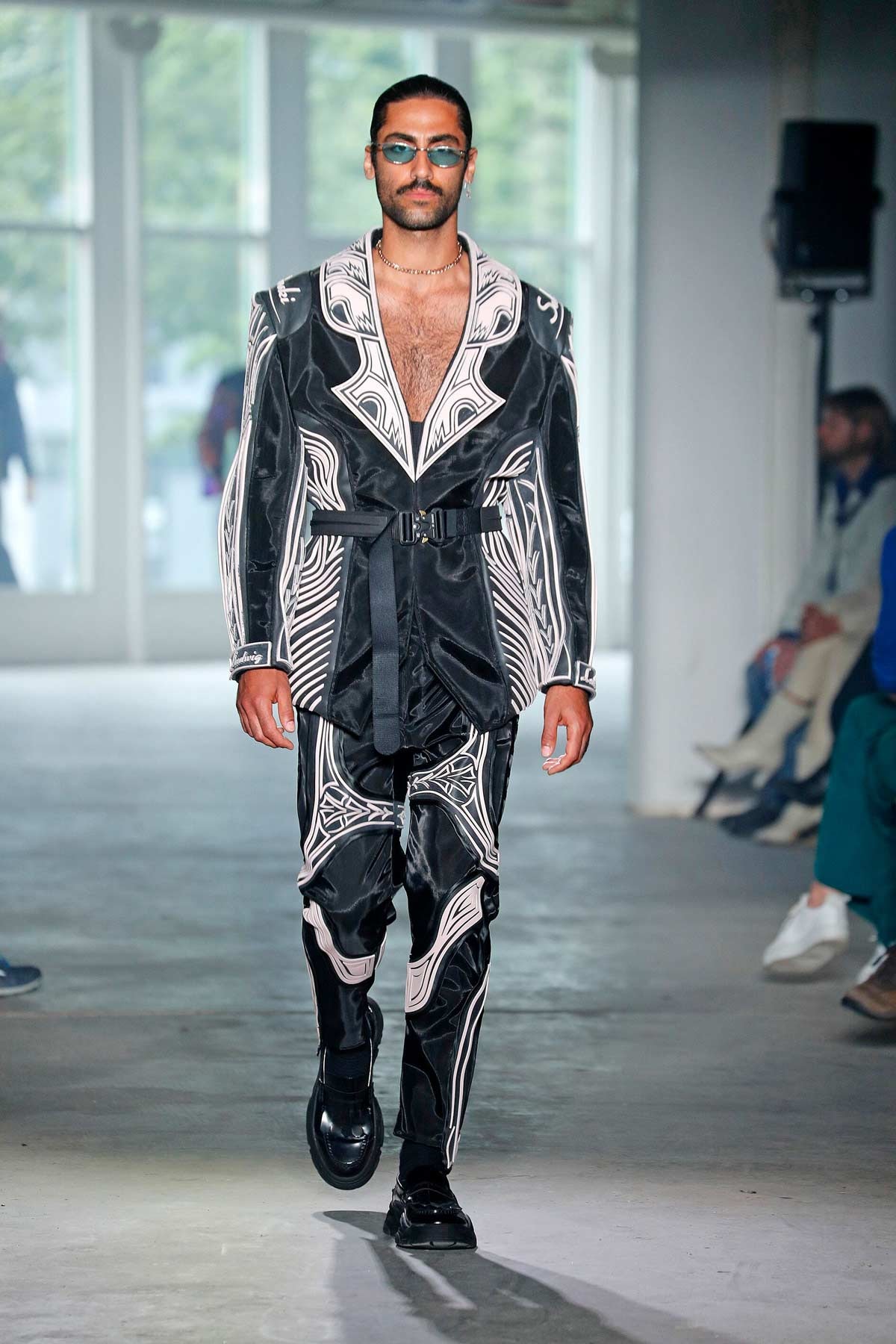 Look by Krystian Sokolowski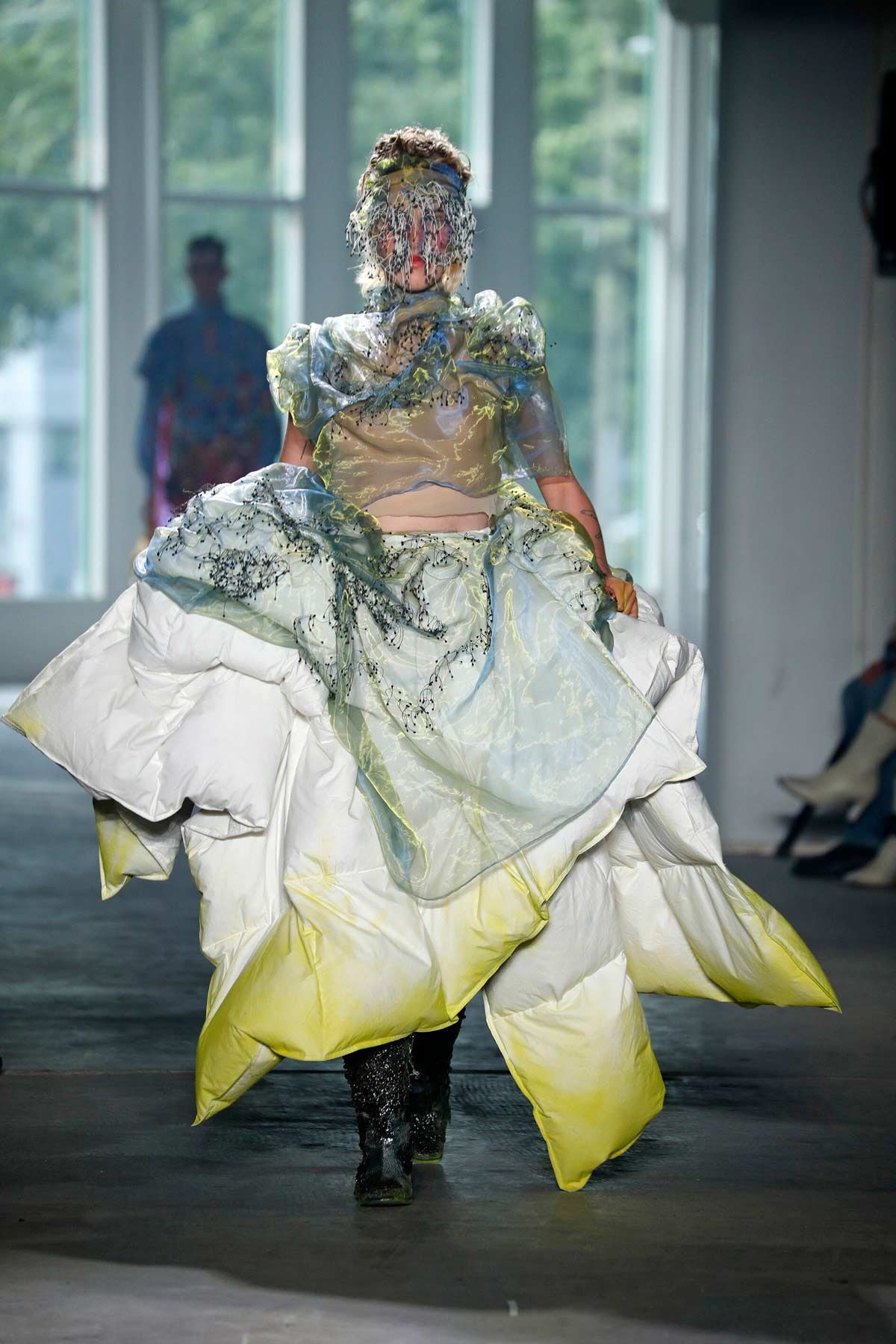 Look by Emma Tornsteinrud
Photo credit: Peter Stigter