Lucia Grande, student of the Three-year BA in Fashion Design of NABA, New Academy of Fine Arts, has won the YKK Italia prize at Milano Moda Graduate 2020. Students from the most prestigious Italian fashion schools showed their design on Sunday during the sixth edition of Milano Moda Graduate. Grande won with the outfit "Everyone sees what they know".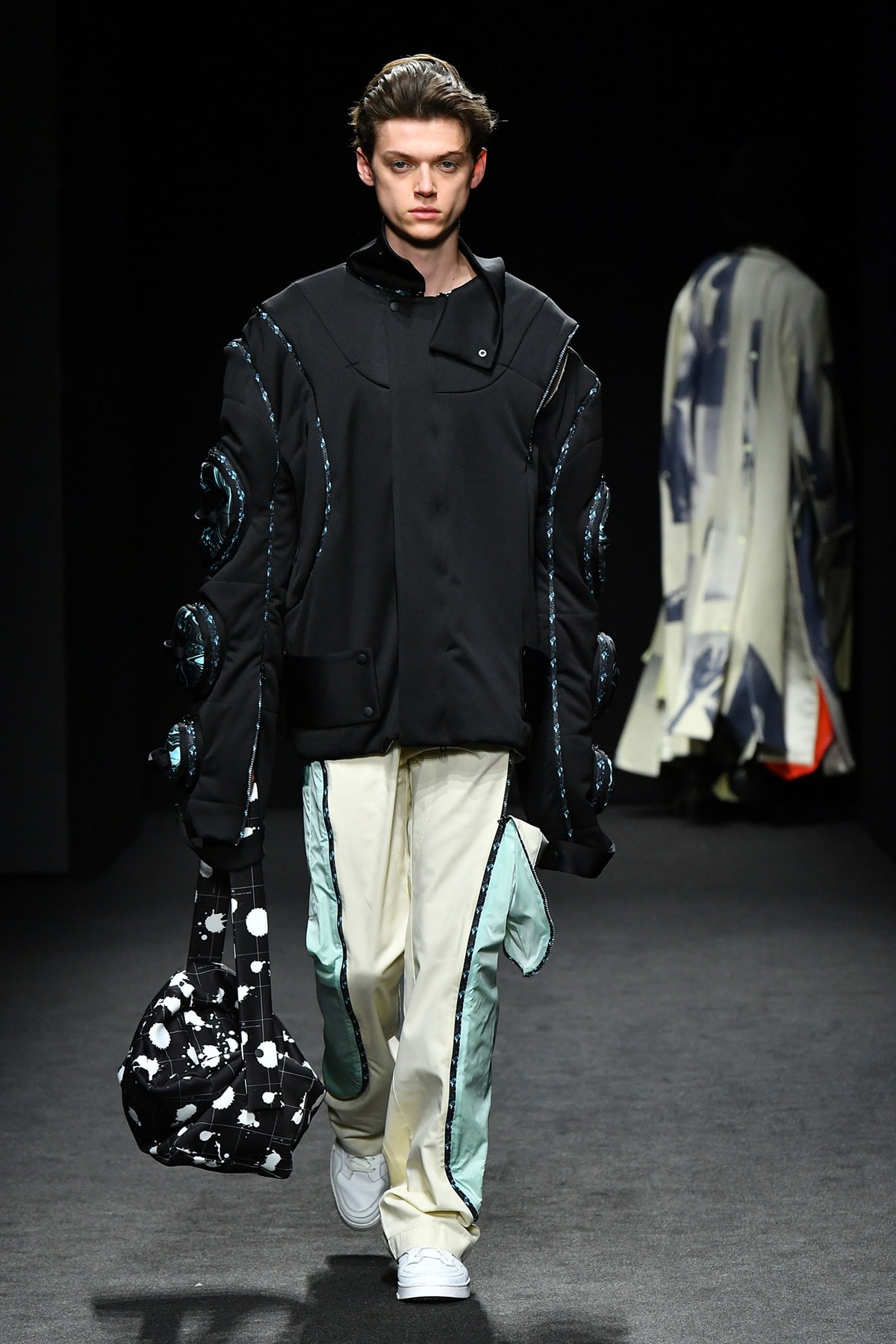 The outfit created by Grande focuses on visual decomposition and recomposition. The basic workwear pants, in very light cotton gabardine, are revisited through the accessories that make up the two lined side panels, including patch pockets. The padded jacket in black neoprene fully sums up the idea of decomposition, dividing into the collar, bust, undersleeve, top sleeve, and upper gussets that can be recomposed as bags to be inserted in the handle of the printed scuba bag, which completes the outfit with a series of geometric shapes.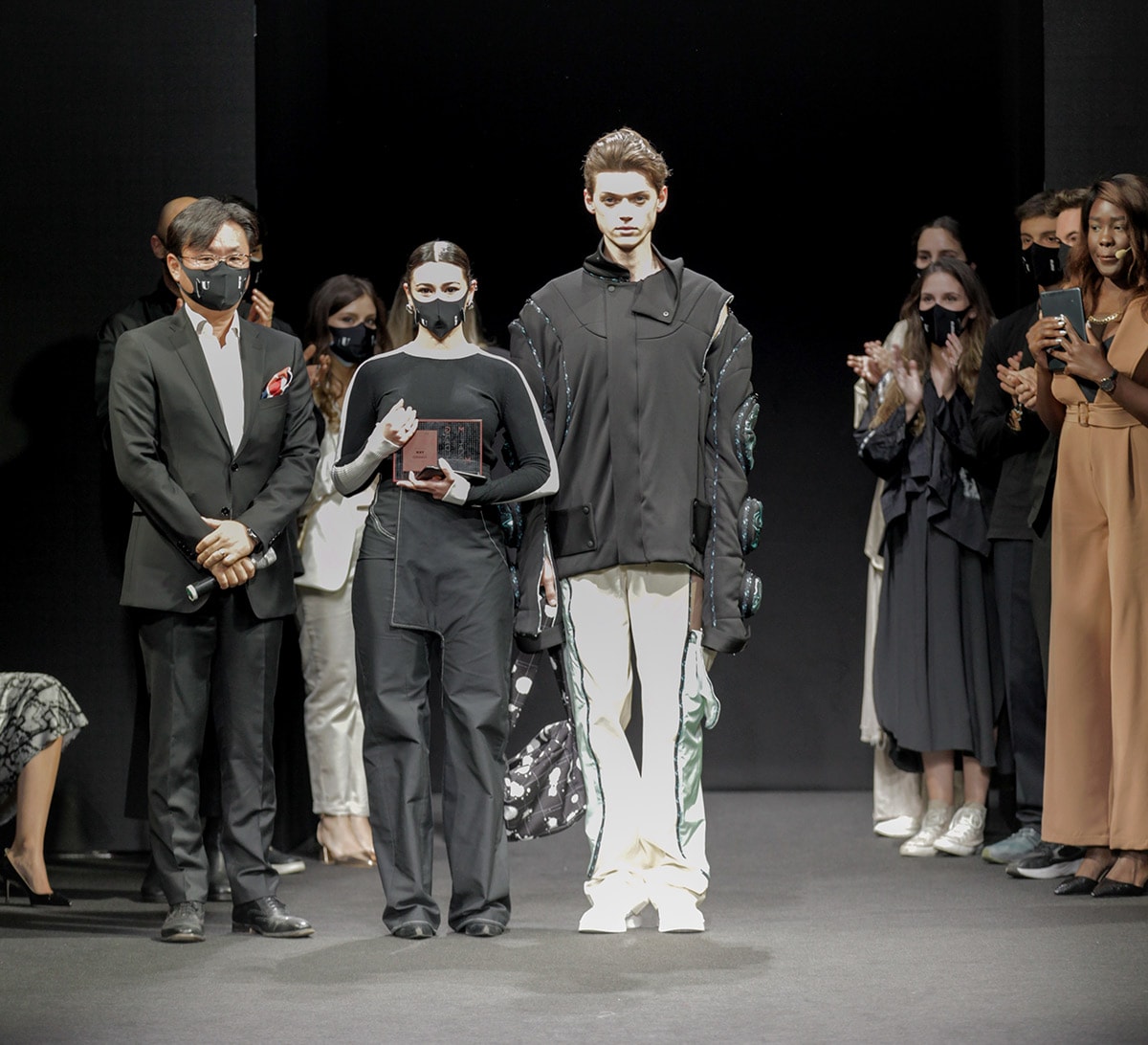 "We are very satisfied with the result achieved by Lucia Grande that rewards the creativity and commitment shown in these years of study aimed at optimizing specific skills and always experimenting with new creative ideas", comments Colomba Leddi, NABA Fashion Design Area Leader.
Images: SGP Italia - Davide Marchesi