The Polimoda International Institute of Fashion Design and Marketing has launched the Polimoda Coaching program. A call for emerging fashion designers who have reached a turning point in their careers. A free education program for international and for emerging fashion designers with at least three years of experience in the industry. The most interesting profiles will be selected to participate in the coaching program, for a maximum duration of six months.
The education project curated by Linda Loppa, formal director and curator of Fashion Museum MoMu in Antwerp and mentor of designers like Raf Simons, Haider Ackerman, Demna Gvasalia and Kris Van Assche. Loppa will provide students with strategic advice and training to achieve their goals and take their careers to the next level. Brand analysis, collection review, personal branding, communication strategy, and retail strategy are a few of the themes that will be discussed.
"Talent is precious and part of the individual," says Linda Loppa, "but to achieve success, it must be cultivated, channeled and directed in the right direction. This is particularly important in the world of fashion, made up of creativity and business, image and communication, and this is what we do every day at Polimoda. With Polimoda Coaching, we want to go one step further, putting all of our experience into play for true fashion talents."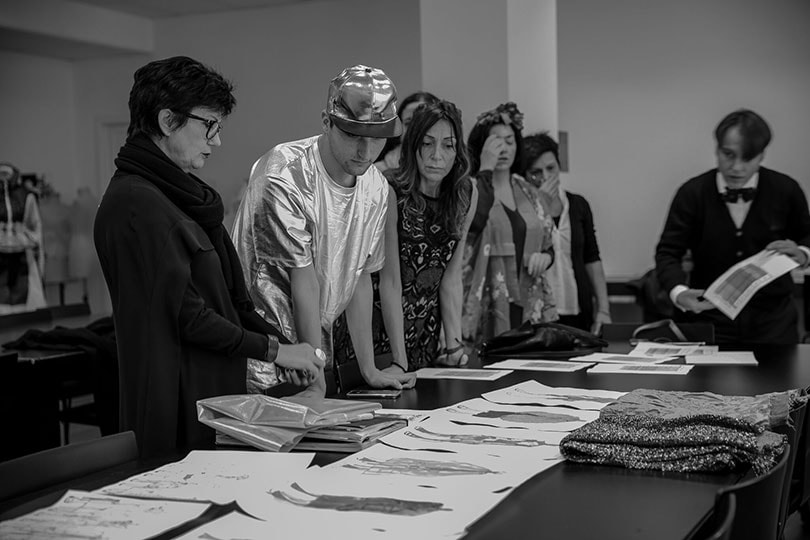 "Today, education is no longer just a lesson, it is a dialogue and the use of technology means it can take place anywhere and at any time," said director of Polimoda Danilo Venturi. "Content is more accessible than ever, but the difference is in the interpretation and application. This is the true value of training and the core of the new Polimoda Coaching program. We want to help designers and ensure fashion continues to follow the perpetual motion of renewal we are so very passionate about."
Images: Polimoda