Report
Prachi Singh

|
Alpargatas Argentina has announced the re-launch of its globally famous flip-flop brand Havaianas in the country, reports El Cronista. The report added quoting the company's CEO Diego Mohadeb that over 100 million Argentine peso (5.7 million dollars) will be invested over the next three years for the brand's re-launch.
Havaianas brand enjoyed a limited presence in the country either in summer resorts along the coast or Argentines buying them on their visit to Brazil or other parts of the world. Now the company believes that there is enough demand in Argentina. The company will focus of improving the distribution network before opening its own stores.
Havaianas, the report further stated, is sold worldwide through an extensive network of retail distributors, 700 own commercial and franchise stores and a strong presence in places such as Galeries Lafayette in Paris, El Corte Inglés in Madrid, Arnotts in London and La Rinascente in Rome.
Picture:Havaianas website
Prachi Singh

|
Wolford AG has revealed implementation of its cost reduction measures, which mainly involves the downsizing of its administrative staff. Since July 2017, Wolford has already decreased its workforce by 41 full-time positions, by natural attrition or by not filling vacant positions. The company added that personnel level at company headquarters in Bregenz is being reduced by a further 15 employees in the middle of October.
"These measures are painful for all those involved. However, in this way we are moving a decisive step closer towards our objective of operating profitably once again," said Wolford AG CEO Axel Dreher and CFO Brigitte Kurz in a media statement.
So far, the company has cut down on its total staff by 56 full-time employees since the beginning of July, resulting in expected cost savings of more than 3 million euros (3.5 million dollars) annually which it expects to be fully effective starting in the 2018/19 financial year. Wolford had 1,544 full-time employees in the 2016/17 financial year.
The company added that the streamlining of the administration is part of a comprehensive restructuring program aiming to help Wolford to return to profitability.
Picture:Wolford website
Prachi Singh

|
Harrods, the Qatar Holding-owned luxury department store has posted an eighth consecutive year of profits and sales growth, reports Fashion Network. It added that for the year to January 2017, Harrods crossed 2 billion pounds (2.6 billion dollars) in sales for the first time, while its pre-tax profit increased to 232.2 million pounds (307 million dollars) compared to 168 million pounds (222 million dollars) last year. The company's operating profit also rose to 253.2 million pounds (335 million dollars) against 178 million pounds (235 million dollars) in the previous year.
Quoting The Times newspaper, which accessed the results ahead of the company's official filing, the report added that the buoyant sales and profit resulted from the significant boost in trade after the weakening of the British currency.
Report further quoted the company's CFO John Edgar, who said that this year saw our like-for-like operating and net profit grow even more than last year by 24 percent and 19 percent respectively, which is stunning and in my experience to have a store and a business that is as old as this one and yet still get the growth that it does, from one location primarily, is phenomenal.
Qatari Holding acquired the London-based department store in 2010 and has invested over 450 million pounds (596 million dollars) to introduce in-store features like luxury wellness clinic, additional space for luxury fashion collections and improvements to the building.
Picture:Facebook/Harrods
Prachi Singh

|
Richemont has announced that trading for the six months ended September 30, 2017 showed sales rising 10 percent on a reported basis and 12 percent on a constant currency basis compared to the prior year period. On this basis, Richemont expects its operating profit for the period under review to post an increase of approximately 45 percent against the comparative period, while corresponding profit for the period is expected to increase by approximately 80 percent.
The company said, these increases predominantly reflect the non-recurrence of the exceptional inventory buy-backs in the prior year period, improved trading performance and the positive net impact of movements in period-end exchange rates.
For the financial year ended March 31, 2017, Richemont reported sales of 10, 647 million euros (12,537 million dollars), operating profit of 1,764 million euros (2,077 million dollars) and profit for the year of 1,210 million euros (1,424 million dollars).
Picture:Facebook/Jaeger-LeCoultre
Prachi Singh

|
Destination Maternity Corporation, in its operational update said that the investments in its ecommerce platform this year generated significant positive momentum, with the channel posting a 30.2 percent rise in comparable sales for the second quarter and an over 50 percent rise so far in the third quarter. Building on this strength, the company aims to maximize the connectivity between digital and brick and mortar channels.
Commenting on the update, Allen Weinstein, the company's Interim Chief Executive Officer, stated in a statement: "I firmly believe that the infrastructure improvements implemented at Destination over the past three years have established a solid foundation on which the company can further enhance its position as the leader in maternity and nursing apparel, and I am working diligently with the rest of the management team to ensure that we are well-positioned for the permanent CEO to make an immediate impact from day one."
The next steps, Destination Maternity said, include opening up ship-from-store fulfilment from all company stores by the beginning of next month, rolling out pick-up-from store by the end of this calendar year, as well as additional short term initiatives including reserve online/pickup in store, and online appointments for in-store visits.
"These changes are expected to deliver 10 to 11 million dollars in run-rate savings beginning in fiscal year 2018, with one-time costs of approximately 3 million dollars that will mostly be incurred in fiscal year 2017. We will continue to evaluate effective means of streamlining processes, such as the ongoing evaluation of our real estate portfolio, as part of our broader efforts to meaningfully improve financial results and generate shareholder value," added Weinstein.
Adding further, Barry Erdos, Non-Executive Chairman of the Board said in the statement: "During this critical time, the board is working closely with all of its key advisors, including Guggenheim Securities, in exploring alternatives designed to maximize returns and value for the company's stockholders. Separately, the board is evaluating its composition and is prepared to add individuals who possess additional skills and experience, which will help further Destination's growth."
Picture:Facebook/Motherhood Maternity
Sponsor

|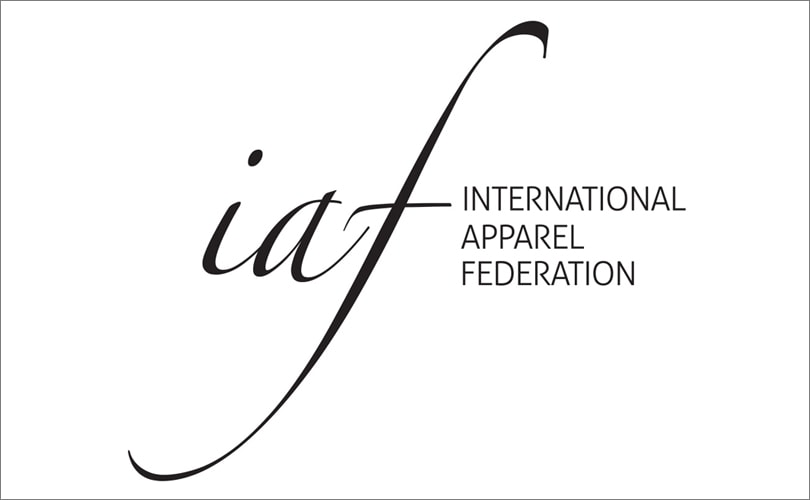 On Wednesday September 27th IAF's Pakistani member PRGMEA (Pakistan readymade garment manufacturers and exporters association) and IAF inaugurated the first ever IAF regional office. This regional office, which will form an active link between PRGMEA's member companies and IAF's global network and knowledge, is housed within the new 'PRGMEA house' in Sialkot which was also inaugurated on September 27th. It will be developing services to Pakistani apparel companies in support of their export, their capacity building and their compliance.
The inauguration event was graced by the presence of the Pakistani State Minister for Textiles and Commerce Mr. Haji Akram Ansari, by the Dutch Ambassador to Pakistan Mrs. Ardi Stoios-Braken and by chief guest IAF President Han Bekke and drew a large crowd of industrialists and dignitaries from all over Pakistan.
The President of PRGMEA, Ijaz Khokhar, also sits on the Board of Directors of the IAF and he has been the driving force leading to PRGMEA house and the IAF regional office within it. The IAF will run the regional office as a pilot which could lead to similar regional offices in other countries.
Prachi Singh

|
According to a report by Business Insider Italia, Dolce & Gabbana closed the last financial year ending March 31, 2017, with a turnover rise of 9 percent over the previous year to 1.296 billion euros (1.53 billion dollars).
The company founded by Domenico Dolce and Stefano Gabbana posted a net profit of 80 million euros (94 million dollars), almost four times higher than 17.93 million euros (21.14 million dollars) reported by the company last year. EBITDA stood at 168 million euros (198 million dollars) for the year under review.
Dolce & Gabbana reports sales growth across geographies
In geographical terms, Italy, which represents 24 percent of the total sales compared to 27 percent in the rest of Europe, witnessed robust sales growth. The Americas contributes 13 percent to the total sales, while rest 6 percent is contributed by Japan.
In terms of the retail distribution channel, wholesale increased 8.7 percent, while retail saw a 7.1 percent sales rise to 769 million euros (906 million dollars). Licensing revenues, however, declined 9.2 percent to 61.2 million euros (72 million dollars).
For the upcoming holiday season, Dolce & Gabbana has partnered with London-based luxury department store Harrods to launch exclusive products. The company will also organise in-store promotions from November 2 to December 28, 2017.
D&G Srl, the parent company reaped a dividend of 56.7 million euros (66.9 million dollars). The company's shareholders, who met on July 28, 2017, allocated the full amount of profits to extraordinary reserves, the report adds.
Picture:Dolce & Gabbana website
Vivian Hendriksz

|
London - Online Indian fashion retailer Koovs has signed a deal with N Brown Group to offer its range through its plus-size Simple Be label, marking its first foray into the UK market.
The deal sees Koovs creating a collection for Simply Be from December onwards under its Koovs Private Label young fashion line in larger sizes. The deal is set to kick off with a capsule collection this Christmas season and will be followed by a more extensive range of products for Spring 2018, set to launch next March.
"We are absolutely delighted to be working with N Brown and to bring the Koovs young fashion brand to the UK with Simply Be, a brand that celebrates and empowers all women, whatever their size, through fun and exciting fashion," said Mary Turner, head at Koovs.
The label's launch in the UK market marks the London-listed online Indian etailer latest step to strengthen its international presence after facing a number of struggles in its domestic market due to the Indian governments demonetisation programme.
Koovs reported pre-tax losses to 19.3 million pounds for the year ending March 31 compared to a 16.7 million pounds loss in 2016 as the company was hit with lower margins and higher costs. In addition to launching in the UK, Koovs also announced its signed a deal with UAE retailer Souq.com to offer its Private Label collection in the Middle East.
Photo: Simply Be, AW17
Prachi Singh

|
The board of Boden has announced the appointment of Glen Senk as a Non Executive Director effective immediately. Senk, the company said has extensive experience working with international and iconic brands, including Urban Outfitters, Bloomingdale's, Habitat and Williams-Sonoma.
Commenting on his appointment to the Boden board of director, Senk said in a statement: "I have long admired Boden, a dynamic business dedicated to its customers. I look forward to supporting the team to bring this extraordinary brand to an ever-broader audience.
Glen Senk joins Boden board of directors
Senk began his career at Bloomingdale's in 1981, rising to senior vice president and managing director of Bloomingdale's by Mail. In 1989 he became chief executive of London-based Habitat International Merchandise and Marketing Group. Returning to the US in 1992, he joined Williams-Sonoma as senior vice president. At Williams-Sonoma, Senk set the strategy for Pottery Barn's rapid expansion and sales growth.
"We are delighted to welcome Glen to Boden. He has extensive international experience with iconic global brands. His knowledge of the American market and his commitment to building international brands will be invaluable to us," added Julian Granville, the company's Executive Chairman.
In 1994, Senk joined Urban Outfitters as president of Anthropologie, growing it into a billion-dollar brand, and then he assumed responsibility for the Free People brand. He was elected to the board in 2004 and became CEO of Urban Outfitters in 2007.
From 2012 to 2014, he served as CEO of fine jeweler David Yurman. Then in 2014 he launched his own consumer investment company, Front Row Partners, where he currently serves as Chairman and CEO.
Senk also sits on the board of directors of Aritzia, Inday, Kendra Scott and Opening Ceremony. He has previously served on the board of directors of Urban Outfitters, Bare Escentuals, Melissa & Doug, Tory Burch, David Yurman and Cooking.com.
Picture:Boden website
Angela Gonzalez-Rodriguez

|
Saint, an established Australian motorcycle clothing label, business Saint has broken into the U.S. market with its pioneering bike jeans, a stretch version of the single-layer jeans, which eliminates the need for a secondary kevlar layer.
The lighter and more flexible jeans come in at 499 dollars a pair and are the flagship product for the Aussi brand's "Unbreakable" motif.
Created in 2014 by Mike Lelliott and 2XU founder Aidan Clarke, Saint now gets 60 percent of its business in the U.S. where he sells through 25 stockists.
As reported by Australian paper the 'Herald Sun', Clarke said that with more than 8 million motorcycles in the U.S., the potential market was enormous.
Now with a silent partner and another partner, Xavier Unkovich, on board, Saint had a turnover of 2 million dollars last financial year and came close to breaking even. Looking ahead, Clarke said recent sales growth indicated turnover could at least double this year.
Online sales still make for the bulk of Saint's business. The brand is closely following the increasing number of female riders, as women are a growing market for them, representing 10 percent to 15 percent of sales now.