Report
Prachi Singh

|
Kinnevik's Nomination Committee has proposed to elect Henrik Poulsen as new Director of the board at the Annual General Meeting in May 2017. Poulsen is the Chief Executive Officer of Dong Energy, the global leader in offshore wind power.
Commenting on the proposed appointment, Cristina Stenbeck, Chairman of the Nomination Committee, said in a statement, "Henrik has an exceptional background in Nordic telecoms, private equity investing, and the management of a long-term global entrepreneurial family business, all of which fit Kinnevik's own operating model. His current experience as a CEO of a public company will help guide our investee companies."
Prior to joining Dong Energy in 2012, Poulsen was the chief executive officer of Danish telecommunications company TDC between 2008 and 2012, after seven successful years working in a variety of leadership positions including EVP at Lego.
The Nomination Committee is comprised of Cristina Stenbeck appointed by Verdere, Wilhelm Klingspor appointed by the Klingspor family, Edvard von Horn appointed by the von Horn family, James Anderson appointed by Baillie Gifford, and Ramsay Brufer appointed by Alecta.
Picture:Zalando
Angela Gonzalez-Rodriguez

|
The singer turned into fashion designer would be at the lookout for a new investing partner, according to sources close to Victoria Beckham. Media reports indicate that Beckham would be looking for a new minority investor for her fashion business.
After successfully launching her eponymous label and opening up two stores in London and Hong Kong, 'WWD' informs that Beckham and her business partner Simon Fuller are seeking a minority investor as they move to expand the brand's retail network internationally.
The investment company that sounds as the most likely frontrunner is L Cartterton– participated by LVMH through its investment vehicle LCapital.
Earlier this year Victoria Beckham filed a loss of 4.6 million pounds under her fashion label. The news got the industry talking for a while as her namesake's fashion business had reportedly made a sales profit of 36.5 million pounds in 2015.
It's worth recalling that in March 2016 Victoria's husbandDavid Beckham's company loaned her 5.2 million pounds.
"I think that at one point, we would certainly look into somebody investing maybe...Obviously if we want to expand and grow significantly, then that could be the next stage," admitted Victoria in her last interview with 'WWD'. "You have to be very, very careful and you have to partner with the right people. So that's a huge, huge decision and not a decision that one would make overnight."
L Catterton and Beckham haven't made any comments on the report to date.
Prachi Singh

|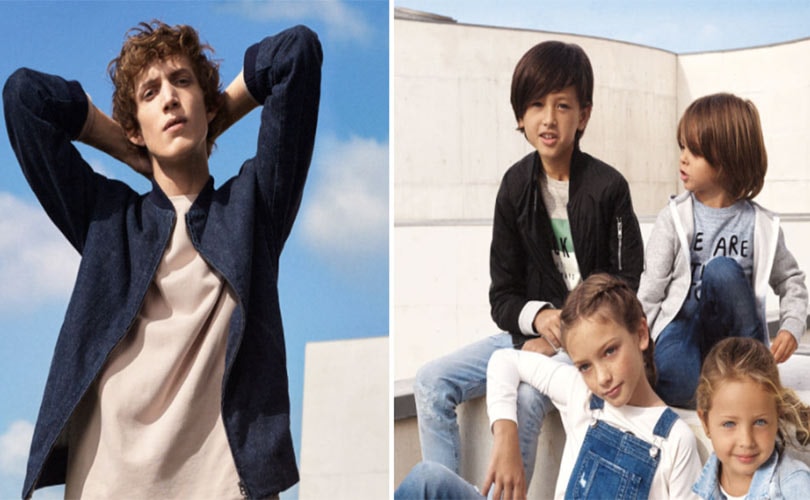 The H&M group's sales including VAT increased by 8 percent in local currencies in January 2017 compared to the same month last year. The company said, sales in January were negatively affected by approximately 2 percentage points.
The total number of stores amounted to 4,380 on January 31, 2017 compared to 3,958 on January 31, 2016.
Picture:H&M
Prachi Singh

|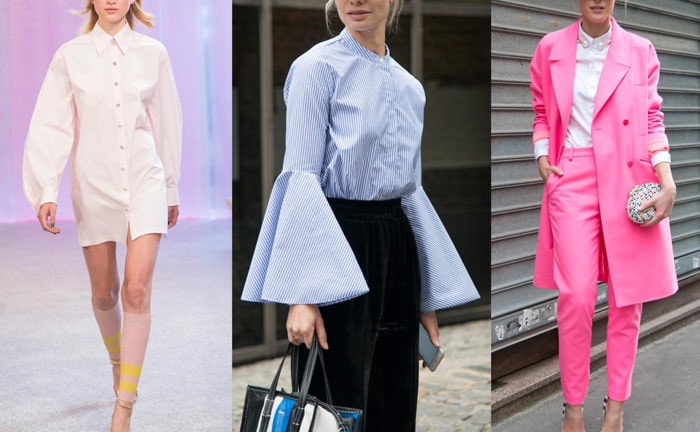 Co-op CEO Richard Pennycook is moving to department store group Fenwick as its new Chairman, reports Retail Week. It added that Pennycook will replace Mark Fenwick, who has reveled his plans to step down for the position in May.
The news of his appointment as Chairman of Fenwick comes days after Pennycook announced that he was leaving Co-op, the company he is credited for salvaging during the difficult trading conditions post economic slowdown, the report adds. He is supposedly the first non-family member to join Fenwick founded in 1882 in Newcastle upon Tyne by John James Fenwick.
The company operates nine Fenwick stores including its flagship on London's Bond Street as well as Bentalls stores in Kingston upon Thames and Bracknell.
Picture:Fenwick
Prachi Singh

|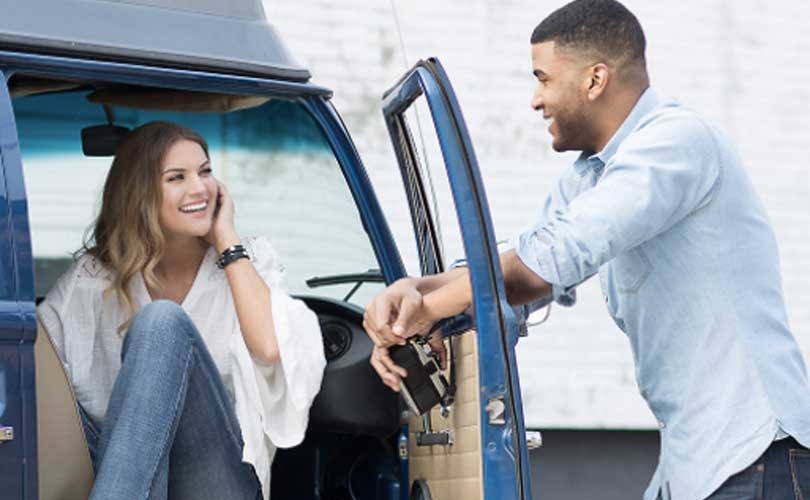 The VF Corporation board has elected Carol L. Roberts and Benno Dorer as Directors, effective February 14, 2017. While Roberts will serve on the Finance and Audit Committees, Dorer will serve on the Audit, and Nominating and Governance Committees of VF's Board of Directors.
"We are pleased to welcome Carol and Benno to VF's Board of Directors," said Eric Wiseman, VF's Executive Chairman of the Board in the company announcement, adding, "Carol possesses a unique and powerful mix of experience across finance, human resources, manufacturing and general management. And, Benno has extraordinary experience in leading and growing well-known, global consumer brands."
Roberts currently serves as Senior Vice President and Chief Financial Officer of International Paper. She will retire from that position at the end of March. During her 36 years with International Paper, she has held a number of leadership positions with increasing responsibility. She was named Chief Financial Officer in November 2011. She serves on the Board of Directors of Alcoa Corporation and on the Yale University Presidents Advisory Council.
Dorer has been Chief Executive Officer of The Clorox Company since November 2014 and was also named Chairman of the Board in August 2016. After joining Clorox in 2005, Dorer progressed through roles of increasing scope and responsibility. Previously, he spent 14 years at Procter & Gamble, working in various marketing roles across a range of categories and countries.
Picture:VF Corporation, Wrangler
Prachi Singh

|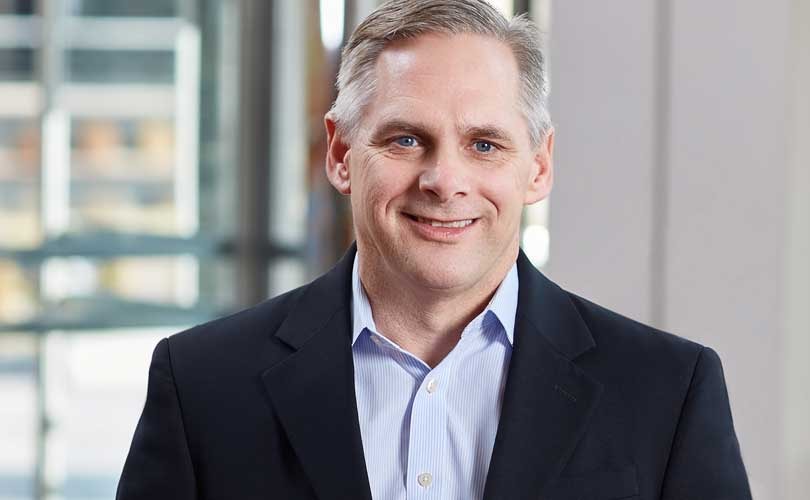 Caleres has announced the appointment of two key leadership positions in their Famous Footwear division: Karlyn Mattson as Chief Merchandising Officer and Chris Cavalline as Senior Vice President, Ecommerce. Mattson and Cavalline will report to Rick Ausick, Division President of Famous Footwear and will be based at Caleres' St. Louis headquarters.
"We are continuing to fortify our leadership team in critical areas across the company," said Diane Sullivan, CEO, President and Chairman of Caleres in a statement, adding, "Karlyn and Chris bring their expertise and talent to an already-strong team, allowing us to reinforce our ability to adjust to the constant and dynamic shifts in consumer buying patterns."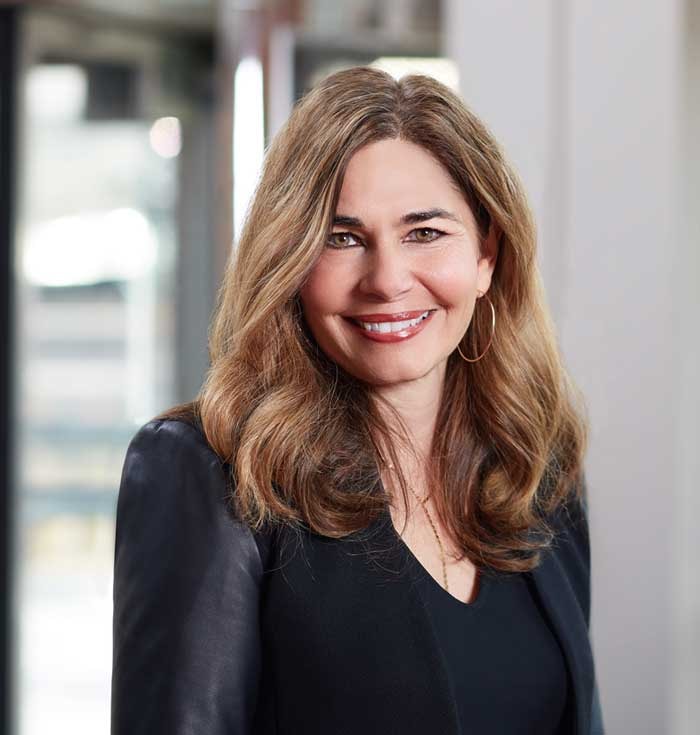 Mattson and Cavalline join Famous Footwear division
Caleres said Mattson will lead Famous Footwear's buying, merchandising, planning, allocation and analytic functions. Mattson joins Caleres from a 25-year career at Target Corporation where she was most recently vice president merchandise manager of shoes, accessories and intimate apparel for retail and online. She has held leadership positions at May Company and Macy's.
The company's statement said that Cavalline will have responsibility for e-commerce and consumer engagement, which includes oversight of Famous.com and the customer loyalty program, which is over 11 million strong. Cavalline most recently served as chief merchandising officer of Vitacost.com, an online retailer of healthy living products and a subsidiary of The Kroger Co. Cavalline's prior positions include vice president of merchandising and ecommerce at Kohl's and several leadership roles with Macy's.
Pictures:Karlyn Mattson, Chris Cavalline
Prachi Singh

|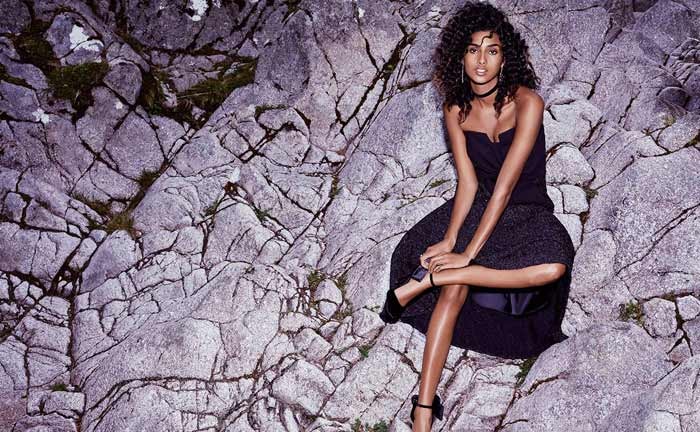 John Barton has given notice to the board of his intention to retire as non-executive Chairman and step down from the company's board on August 1, 2017. Barton became a member of the board in 2002 and he was appointed deputy chairman in 2004 and chairman in 2006.
The company has now appointed Michael Roney as an independent non-executive director, Deputy Chairman and Chairman Designate in place of Barton, when he retires in August.
The company said, Roney has extensive business experience. He was chief executive of Bunzl, a FTSE 100 listed distribution and outsourcing business, from 2005 until his retirement in April 2016. He is currently Chairman of Grafton Group and a non-executive director of Brown-Forman Corporation. He was also formerly a non-executive director of Johnson Matthey.
Picture:Facebook/Next
Prachi Singh

|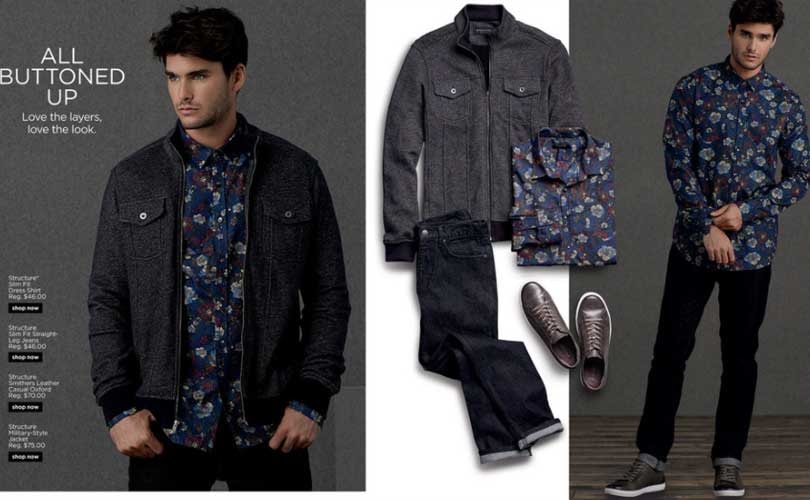 Sears reported a net loss attributable to Holdings' shareholders of 748 million dollars or 6.99 dollars per diluted share for the third quarter of 2016 compared to a net loss of 454 million dollars or 4.26 dollars per diluted share for the prior year third quarter. Adjusted EBITDA was 375 million dollars for the quarter compared to 332 million dollars in the prior year third quarter.
Commenting on the company's trading, Edward S. Lampert, Holdings' Chairman and Chief Executive Officer, said, "We remain fully committed to restoring profitability to our company and are taking actions such as reducing unprofitable stores, reducing space in stores we continue to operate (including through the Seritage lease arrangement), reducing investments in underperforming categories and improving gross margin performance and managing expenses relative to sales in key categories."
Posts 721 million dollars decline in Q3 revenues
The company's revenues decreased approximately 721 million dollars to 5 billion dollars for the quarter compared to 5.8 billion dollars for the quarter ended October 31, 2015. The company attributed this year-over-year decline in revenues to having fewer Kmart and Sears full-line stores in operation, which accounted for 323 million dollars of the decline, as well as a 7.4 percent decline in comparable store sales during the quarter, which accounted for 304 million dollars of the revenue decline.
At Kmart, comparable store sales decreased 4.4 percent. The company said, while overall comparable store sales declined in Kmart segment driven by declines in the grocery & household, consumer electronics and pharmacy categories, comparable store sales increased in several categories this quarter, including apparel, jewelry and outdoor living. Sears Domestic comparable store sales decreased 10 percent during the third quarter of 2016, primarily driven by decreases in the home appliances, apparel and consumer electronics categories.
During the third quarter, gross margin decreased 300 million dollars compared to the prior year third quarter due to the above noted decline in sales, as well as a decline in gross margin rate in both the Kmart and Sears Domestic segments. The decline in margin rate in both segments, Sears said, was primarily driven by a decline in gross margin performance in the apparel business, as well as an overall increase in markdowns.
Picture:Sears
Prachi Singh

|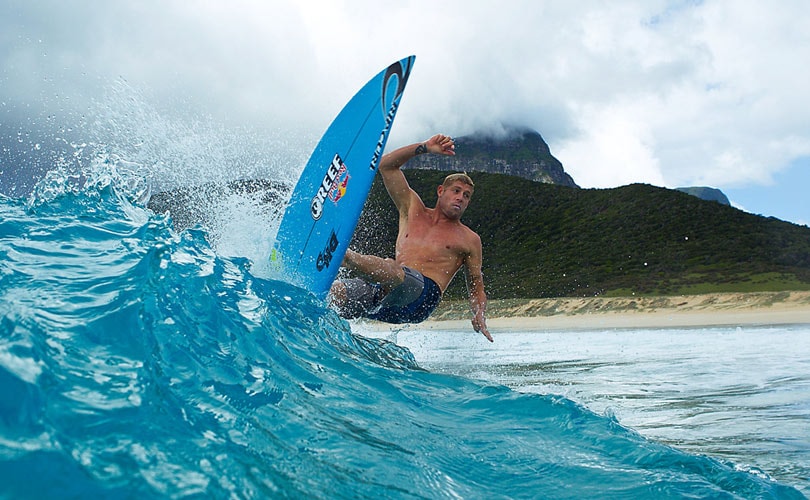 VF Corporation has appointed Roger Spatz to the position of Brand President, Reef, effective immediately. In addition to his new role, Spatz will continue to serve as President of VF's Eagle Creek brand, a position he has held since 2011.
"Throughout his VF career, Roger has excelled in multiple leadership roles across various aspects of our business and has continually demonstrated his ability to lead successful teams, achieve results and create value for our organization," said Scott Baxter, Vice President, VF Corporation and Group President Outdoor & Action Sports Americas in the company announcement.
During his 12 years at VF, Spatz has held a series of senior leadership roles, including serving as chief financial officer of both the Reef brand and the VF Outlet business. Prior to joining VF, Spatz spent 10 years with Cambridge-Lee Industries, a multi-national manufacturer and distributor of copper products, where he last served as executive vice president and chief operating officer.
Picture:Reef Blog
Angela Gonzalez-Rodriguez

|
iFashion Group, a company invested by Fatfish Internet Group (ASX:FFG), announced Thursday the acquisition of Megafash, Singapore's prime lifestyle marketplace for 3.15 million Singapore dollars in cash and shares.
In a disclosure to the Australian Securities Exchange (ASX), Fatfish said the acquisition will not only strengthen iFashion's portfolio and pave the way to securing and initial public offering, it will also bring the company one step closer to becoming Southeast Asia's leading online fashion retailer.
Less than two years since its launch in December 2015, Megafash has established itself as one of the most prominent and respected lifestyle brands in Singapore. It generated revenues of 8 million Singapore dollars in 2016.
"It's an exciting time for us at Megafash. The brand has grown significantly in 2016, our revenue grew five times from 2015. Megafash continues to grow as Singapore's leading lifestyle marketplace. In fact, in December we received as many as 2,000 orders a day. As part of the expansion plans, we are looking to expand our operations overseas and to double our retail outlets in Singapore," Megafash's CEO and Co-Founder, Jiawen Ngeow said.