Report
Prachi Singh

|
Tailored Brands has promoted Bruce Thorn to President and Chief Operating Officer of the company, effective immediately.
"Bruce has been instrumental in driving Tailored Brands' operational excellence initiatives through a period of tremendous change for our Company," said Tailored Brand's Chief Executive Officer Doug Ewert in a statement, adding, "Under his stewardship, we right-sized our store base, optimized our supply chain and cost structure and strengthened our omni-channel capabilities. We look forward to his ongoing leadership as we continue to innovate the men's specialty store experience at Tailored Brands."
Thorn joined Tailored Brands as executive vice president, chief operating officer, in June 2015. He oversees the company's supply chain, store operations, information technology, strategic planning, omni-channel initiatives, and human resources, among other areas. He will continue to serve on the company's executive committee and report to Ewert.
Prior to joining Tailored Brands, Thorn was employed with PetSmart in various positions, most recently as executive vice president, store operations, services and supply chain. Prior to joining PetSmart, he served in various leadership roles with Gap, Cintas Corporation, LESCO, and The United States Army.
Picture:Men's Wearhouse website
Prachi Singh

|
PVH has announced that Amy McPherson was appointed to its Board of Directors. McPherson will serve on the board's audit committee.
The appointment is effective April 25, 2017, the date of the board's and committee's next scheduled meetings. The number of directors constituting the full Board was increased to 12 in connection with this appointment. McPherson, the company said, will be eligible to stand for re-election at the 2017 Annual Meeting of stockholders.
McPherson has been the President and Managing Director, Europe for Marriott International, Inc., a global lodging company, since 1999. She has served in various positions of increasing responsibility during her over 30-year career at Marriott.
Kristopher Fraser

|
Sequential Brands Group, Inc. has announced today, March 22, that Karen Murray has been named chief executive officer (CEO) of the company. She has also been appointed to serve as director of the company. Murray recently served as senior vice president of VF Sportswear, a subsidiary of VF Corporation. Murray replaces Yehuda Shmidman, who is stepping down as from both his position at the company and a member of the board of directors.
William Sweedler, chairman of the board said, "Karen Murray has outstanding leadership skills and industry experience and she has demonstrated her ability to activate and grow successful brands. We are excited to have an executive of Karen's caliber join and lead our team at Sequential to grow with us. I have admired her and watched her thrive in her career, and I am pleased that we will be able to work together."
"I'm excited to join Sequential Brands Group, a company with powerful brands, world-class licensing and retail partners, and a talented team," said Murray. "After 30 years of experience managing consumer brands in both licensing and operating businesses, I'm thrilled to join a company with such strong growth prospects, and I look forward to working with the team."
Murray has a wealth of industry experience. She began her career at Gant, where she worked for nine years before transitioning to Liz Claiborne. She worked her way up the ladder at the company, eventually ascending to the role of president from 1998 to 2007. In 2007, she joined VF Sportswear as president of Nautica Men's and Nautica Jeans Company and was eventually promoted to president of VF Sportswear.
"On behalf of the Board, I want to thank Yehuda for his service and the contributions he has made during his tenure with the Company," continued Sweedler. "We wish him the best in his future endeavors."
Photo: Karen Murray. Credit: Global Newswire
Vivian Hendriksz

|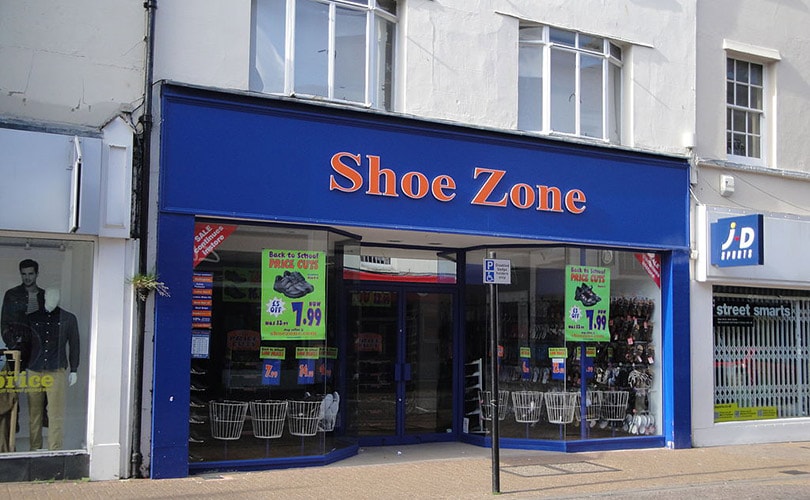 London -Shoe Zone is said to have placed a bid for rival ailing footwear chain Brantano, a week after the retailer's owners, Alteri Investors, filed a notice of intention to appoint administrators.
Shoe Zone is one of the final bidders for Brantano and is reportedly up against Edinburgh Woollen Mill in its battle to acquire the ailing footwear retailer according to Sky News. A deal concerning Brantano could happen by the end of the week and the acquisition would see Shoe Zone significantly expand its reach. However a potential purchase by Shoe Zone could also be a risky move for the footwear retailer, who revealed a 4.2 percent decrease in its annual revenue earlier this year linked to the shuttering of a number of loss making stores.
Brantano notice of intention to appoint administrators came one day after Alteri filed an identical notice for sister brand Jones Bootmaker. Both sales of are being handled separately, with PWC overseeing the auction of Brantano and KPMG heading Jones Bootmaker sale. Fellow footwear retailer Kurt Geiger and Endless are two of the names which have been linked to potentially acquiring Jones Bootmaker. Both sales processes could close as early as the end of the week.
Photo credit: By Editor5807 (Own work) [GFDL ( http://www.gnu.org/copyleft/fdl.html) or CC BY 3.0 ( http://creativecommons.org/licenses/by/3.0)], via Wikimedia Commons
Vivian Hendriksz

|
London - Luxury online retailer Net-a-Porter is expanding its fine jewellery and time-piece offering once more with the debut of luxury jewellery and watch brand Piaget.
Set to launch at Net-a-Porter this April, the debut marks the Swiss Maison first time offering its products via a luxury global online retailer outside of its own stores and branded e-commerce site. The debut sees Net-a-Porter offering both the jewellery and watch designs from 'Possession', a signature Piaget collection which mixes colour with an assortment of bold ornamental stones.
"We are thrilled to be launching Piaget at Net-a-Porter. This iconic brand is perfectly in tune with the Net-a-Porter woman," commented Sophie Quy, Buyer for Fine Jewellery at Net-a-Porter in a statement. "Each piece displays the most exquisite craftsmanship and quality, which we know our global customers will love. The colourful stones from the 'Possession' collection are exquisite and truly one of a kind."
The 'Possession' collection includes rings, necklaces and bracelets in 18-karat white and pink gold variations, with a number of new creations that feature vibrant coloured stones and brilliant diamonds. The range also includes two watches in white and rose gold diamond styles which match the rest of the jewellery collection.
"As the ultimate e-commerce platform for luxury, Net-a-Porter is the ideal partner for Piaget's first foray outside of the Maison's own channels," added Chabi Nouri, incoming CEO at Piaget as of April 1, 2017. "We are delighted to bring the Piaget Possession collection to the NET-A-PORTER client as she shares many of the same values as Piaget: audacious creativity, elegant style and positive energy."
Set to launch on Net-a-Porter on April 3, Olivia Palermo will act as the face behind the collection campaign for the second year in a row. "Colour is very much something I enjoy in life. I love that it was incorporated in the new collection," said Olivia Palermo. "I think within the collection you see the different ways women can wear the Possession pieces and how it gives them confidence."
AFP

|
The world's biggest watch fair will open in Switzerland this week, even as slumping exports of luxury Swiss timepieces appear to dash hopes of a market rebound. Global exports of Swiss watches slid 10 percent in February to 1.5 billion Swiss francs (1.5 billion dollars, 1.4 billion euros), the Federation of the Swiss Watch Industry (FHS) said Tuesday.
The news cast a shadow over the looming Baselworld trade fair, which opens its doors to the media on Wednesday and to the public a day later. The giant gathering in the northern Swiss city of Basel is the highlight of the year for watch and jewellery makers, with hoards of retailers looking to fill their showcases with pricey bling.
Investors had been hoping this year's 45th edition would open on a more positive note amid signs that the market was stabilising and even on the verge o f a rebound after two years of deep crisis. C itigroup analyst Thomas Chauvet described Tuesday's export numbers as a "reality check". He said the figures showed there was "no underlying improvement" in the industry, despite a more "upbeat mood" from senior watch executives, and a more optimistic tone from the FHS in its January release.
Exports to Hong Kong, the biggest market for Swiss watches, slumped 12.1 percent last month. And exports to the United States, the second biggest market, plunged 26.2 percent. Most European markets also fell, and sales to Japan tumbled 17.3 percent. Exports to China, however, rose 6.7 percent year-on-year in February.
That represents some much-needed good news for the industry -- China was the main driver of several years of euphoric growth for Swiss watches, with Chinese consumers' thirst for luxury goods sparking a production boom. But the market suffered a severe hit after Beijing in 2013 began cracking down on corruption by banning extravagant gifts like expensive watches to public officials.
And since then the storm clouds have multiplied, with the pro-democracy Umbrella protests in Hong Kong also chipping away at sales, followed by a range of deadly terrorist attacks in European cities frightening off luxury-seeking Asian tourists. In 2016, Swiss watch exports shrank 9.9 percent, after contracting 3.3 percent a year earlier.
But in recent months, there were some indications the market was stabilising. Exports to China gradually inched back into positive terrain during the second half of 2016, and a number of markets around the world put on a healthy glow during the holiday season at the end of the year.
Watch makers themselves have also been making increasingly soothing sounds about the health of the market and justifying production hikes. Swatch Group chief Nick Hayek told reporters last week that he was now aiming for "healthy growth", driven particularly by China's growing middle class, which he said once again appeared hungry for consumption.
With uncertainty abound, Baselworld, which each year draws around 1,500 exhibitors and some 150,000 visitors, should help gauge the actual state of the luxury watch market. (AFP) group
Photos: Senator Excellence Panorama Date and Senator Excellence Panorama Date Moon Phase, Omega, Swatch Group
Prachi Singh

|
Kering's subsidiary Kering Eyewear and the Maison Cartier, owned by Compagnie Financière Richemont have decided to enter into a strategic partnership bringing their operations together to create a stronger platform for the development, manufacturing and worldwide distribution of the Cartier eyewear collection subject to clearance by antitrust authorities.
Under the terms of the agreement, Richemont will acquire a minority stake in Kering Eyewear, a specialised company fully dedicated to the eyewear activity of twelve brands including Gucci, Bottega Veneta, Saint Laurent, Alexander McQueen, Brioni, Christopher Kane, McQ, Stella McCartney, Tomas Maier, Boucheron, Pomellato and Puma under the Kering Group. Kering Eyewear will notably integrate the Manufacture Cartier Lunettes entity in Sucy-en-Brie, France.
The statement said that subject to closing, the Cartier 2018 Spring Summer collection, which will be presented during the forthcoming Silmo in Paris from October 6-9, 2017, will mark the official beginning of the partnership.
Picture:Facebook/Gucci
Prachi Singh

|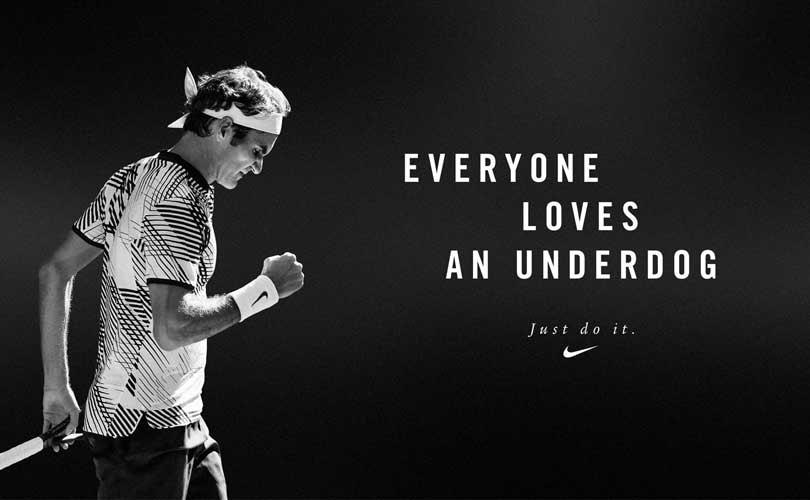 Nike said that consumer demand in all geographies drove revenue growth across the Nike brand portfolio in the third quarter. The company added that diluted earnings per share were up 24 percent and grew faster than revenue, primarily due to selling and administrative expense leverage, higher other net income, a lower effective tax rate and a lower average share count.
"The power of Nike's diverse, global portfolio delivered another solid quarter of growth and profitability," said Mark Parker, Chairman, President and CEO, Nike in a media statement, adding, "To expand our leadership and ignite Nike's next phase of growth, we're delivering a relentless flow of innovation through performance and style, increasing speed throughout the business and creating more direct connections with consumers leveraging digital and membership."
Third quarter revenues up 5 percent
Revenues for Nike increased 5 percent to 8.4 billion dollars, up 7 percent on a currency-neutral basis. Revenues for the Nike brand were 7.9 billion dollars, up 7 percent on a currency-neutral basis, driven by double-digit growth in Western Europe, Greater China and the emerging markets as well as the sportswear and Jordan brand categories. Revenues for Converse were 498 million dollars, up 3 percent on a currency-neutral basis, driven by growth in North America.
The company said, gross margin contracted 140 basis points to 44.5 percent, as higher average selling prices were more than offset by higher product costs, unfavourable changes in foreign exchange rates and the impact of higher off-price sales. Net income increased 20 percent to 1.1 billion dollars and diluted earnings per share increased 24 percent to 0.68 dollar.
At February 28, 2017 inventories for Nike were 4.9 billion dollars, up 7 percent compared to the prior year as a 3 percent decrease in Nike brand wholesale unit inventories was offset by increases in average product costs per unit and higher inventories associated with growth in DTC.
Picture:Facebook/Nike
Prachi Singh

|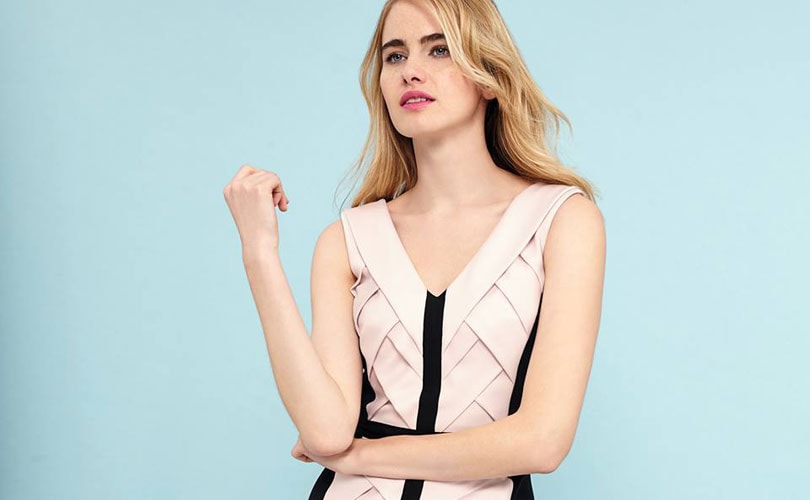 For the week ending March 18, 2017, John Lewis reported sales of 75.3million pounds (93 million dollars), 0.4 percent on last year. Fashion segment witnessed a strong week with sales rising 4.8 percent, with beauty, wellbeing & leisure up 11 percent, reflecting strong sales in beauty products ahead of Mother's Day this weekend.
The company said, trade continues to be influenced by the different fall of key seasonal events such as Mother's Day and Easter. In time for the Spring Equinox, warm weather clothing overtook cold weather assortments for the first time this year, added John Lewis and womenswear was up 5 percent.
Home sales were however down 1.6 percent on last year, as the company attributes this fall to strong sales from Easter which took place this time last year. The effect was felt particularly in gift food and seasonal products at John Lewis. Gifts in home were up 13.7 percent, also supported by Mother's Day event.
In EHT sales were down 2 percent, impacted by annualising strong sales from last year on small electrical items such as Nutribullet. audio and connect home and mobile the company's strongest areas of growth in EHT.
Picture:Facebook/John Lewis
Prachi Singh

|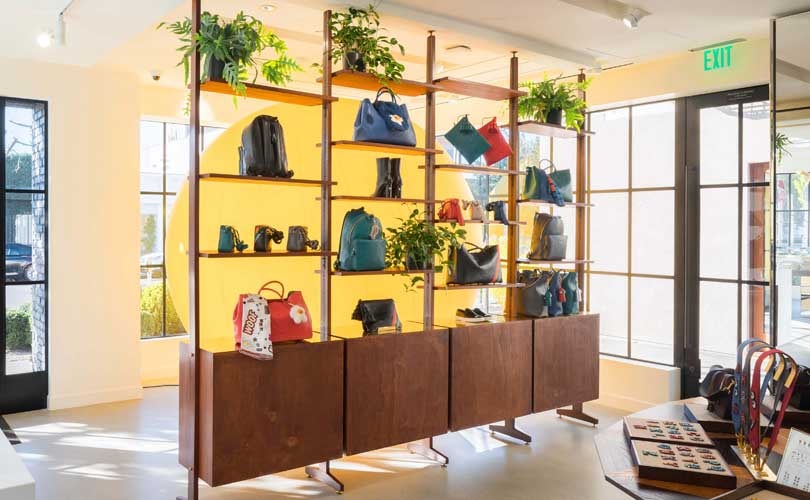 Anya Hindmarch has found a replacement for its current CEO Helen Wright. Francesco Giannaccari has been brought on board to take over the CEO's responsibility on March 22, 2017, as Wright steps down from her role, Fashion Network reports.
Giannaccari brings vast experience working with brands such as Tom Ford, Abercrombie & Fitch, Gucci and Bottega Veneta. Most recently he was general manager of Etro, for nine months between 2014 and 2015. He has been assigned the responsibility of spreading the company's presence in international markets, the report adds.
Hindmarch, who founded the namesake label in 1987, now operates over 50 stores worldwide and also enjoys presence in some of the world's best-known multi-brand retailers. The brand celebrating its 30th anniversary this year, regularly showcases its collections at London Fashion Week and was the first on-schedule accessories designer at the London Fashion Week. The report further says that Hindmarch, who was awarded the CBE for services to fashion in 2016, is serves as the non-executive director of the British Fashion Council.
Picture:Anya Hindmarch website