Report
Vivian Hendriksz

|
London - Diane von Furstenberg is currently seeking out a new investor to take a stake in her brand DVF in order to help fund a new expansion scheme. The designer confirmed previous rumors concerning the potential sale of a stake in her company, stressing it was time to seek out a new management team.
"I'm not selling the business, but the time has come for me to bring in management that the company deserves. I have decided that we probably will sell an equity stake," said Von Furstenberg to WWD. The designer aims to hire Michel Dyens & Co, an independent investment banking firm located in Paris and New York, to handle its search for a new investor. The two companies share a history, as Dyens handled the sale of DVF cosmetic company to Beecham Group in 1983.
Von Furstenberg believes that Dyens will be able to find an investor with the correct expertise to help leverage the brand and hire the leadership is needs to "be disruptive in the digital world" and create a true legacy. "The brand is very clean. To go into a digital world, it has a lot of potential. We have not had a CEO for a year and I wanted Jonathan [Saunders, chief creative officer] to have a clean palette. Now it's time to have leadership. It should no longer be exclusively a family business," she said.
In addition to seeking out a new investor, von Furstenberg has also asked Paula Sutter, former President of DVF Studio, to rejoin the company's board next year, The move comes as DVF, which has been without a Chief Executive Officer since November 2016 when Paolo Rival left, faces a number of challenges as its presence in department stores wanes. The brand is no longer stocked at Bloomingdale's for example, but is still available ins stores such as Saks Fifth Avenue, Selfridges and Bergdorf Goodman.
At the moment DVF counts more than 140 stores across the globe, with key stores in the US, China, the Middle East, London and Paris.
Photo: Courtesy of MasterClass
Prachi Singh

|
Total sales at John Lewis for the week ending December 9, 2017 were 151.9 million pounds (203 million dollars), up 0.1 percent on the same week last year. Fashion sales for the week were up 0.5 percent. Beauty, wellbeing and leisure, the company said performed well in the run up to Christmas, up 3.6 percent, with beauty sales in particular up 7.8 percent. John Lewis added that customers also reacted to the changing weather with cold weather gear up 5 percent on last year and a new record for cashmere in womenswear, up 24 percent.
The company said, electricals and home technology was up 1.4 percent on last year and mobile had a strong week, with sales up 47 percent on last year, as the iPhone 10 continues to perform well. With the onset of cold and wet weather, heating products were up 23 percent and coffee machines were also in demand, up 40 percent on this week last year.
Home sales were however down 1.4 percent on last year, however Cookshop saw sales increase 9 percent due to promotions and filled bed linen continued to perform well, with 13.5 tog duvets sales up 9.2 percent.
Picture:John Lewis website
Sponsor

|
Today, the American Apparel & Footwear Association announced four industry leaders to be honored at the 2018 AAFA American Image Awards, taking place on April 16 at the historic 583 Park Avenue in New York City. Receiving the prestigious Person of the Year award will be Manny Chirico, Chairman and CEO of PVH Corp. Company of the Year will be the Camuto Group, and Fred Segal will receive Retailer of the Year. Joseph Altuzarra will be honored as Designer of the Year.
"The AAFA American Image Awards celebrate those that epitomize leadership and innovation in the apparel and footwear industry. This is an opportunity to honor the finest individuals and organizations throughout the entire supply chain, including designers, manufacturers, and trendsetters," said Rick Helfenbein, president and CEO of the American Apparel & Footwear Association.
Person of the Year is awarded to Manny Chirico, Chairman and CEO of PVH Corp. Manny has been with PVH for more than 20 years, serving as CEO since 2006 and Chairman since 2007. Under Manny's leadership, PVH has become one of the largest apparel companies in the world, including renowned brands like Calvin Klein, Tommy Hilfiger, and more.
Company of the Year is awarded to Camuto Group. Founded by Vince Camuto, Camuto Group is a global business with more than 5,400 distribution points in more than 70 countries. As a leader in the design, development, and distribution of women's fashion footwear, the company provides both wholesale and licensed products in the space. The award will be accepted by the company's CEO Alex Del Cielo.
Retailer of the Year is awarded to Fred Segal. The eponymous retailer was founded more than 50 years ago in West Hollywood to provide form-fitting, fashion-forward clothing. Catering to Hollywood's A-list celebrities, Fred Segal is known for opening the first jeans-only store. Today, the retailer manages stores in Japan and Los Angeles. The award will be accepted by Fred Segal CEO Allison Samek and President John Frierson.
Designer of the Year is awarded to Joseph Altuzarra. Born and raised in Paris, Joseph launched his namesake brand in 2008 to provide luxury women's ready-to-wear and accessories, creating a modern wardrobe for women to feel confident and sexy in their everyday lives.
For the second year, AAFA has partnered with the Council of Fashion Designers of America (CFDA) Foundation to serve as the gala's beneficiary. The CFDA Foundation is a not-for-profit organization that raises funds for charity and industry activities.
"We are honored to once again be the beneficiary of the American Image Awards," said Steven Kolb, President and CEO of the CFDA. "The money raised will help fund our business development and philanthropic programs. We are grateful to Paula Zusi, Rick Helfenbein and the entire team at the American Apparel & Footwear Association for the continued support."
The AAFA American Image Awards is owned and operated by AAFA. Starting in 1977, the awards honor those who have exemplified leadership, excellence, and outstanding achievements in all sectors of the apparel and footwear industry, including education, design, manufacturing, and retail.
More information on the AAFA American Image Awards is available here. Supporters can join the conversation using #AmericanImageAwards.
Prachi Singh

|
Providing a trading update covering the 26-week period to November 26, 2017, Joules said, revenue for the period increased by 18.2 percent or 17.5 percent in constant currency to 96.2 million pounds (129 million dollars), reflecting the brand's expansion, growing customer base, which is now at more than one million active customers, and the strong performance of both new and core collections.
Commenting on the company's trading, Joules CEO Colin Porter, said in a media statement: "The Joules brand has performed well in the first half of FY18, delivering further expansion across markets, channels and product categories. Whilst trading conditions will remain challenging, we have seen good growth in our wholesale order book for spring/summer 18 and are well positioned for the Christmas trading period."
Joules H1 retail revenues rise 16.2 percent
The company added that its retail revenue increased by 16.2 percent to 65.9 million pounds (88 million dollars), driven by good growth across both stores and ecommerce. The group increased its retail store presence, in line with plans, with the opening of a net 10 new stores across its different store formats during the period under review.
The company's wholesale revenue increased by 23 percent or 20.6 percent in constant currency to 30.1 million pounds (40 million dollars), reflecting the good growth in the autumn/winter 2017 wholesale order book.
Gross margin in the period, the company added, is anticipated to be in line with the first half of the prior year, reflecting continued discipline in promotional activity and an improvement in international wholesale gross margin.
Picture:Joules website
Vivian Hendriksz

|
London - Debenhams reportedly paid its chief executive officer Sergio Bucher 1,3 million pounds during his first year on the job, as it faces slipping profits and increasing concerns over the difficult Christmas trading period.
Bucher, who joined the team at the department store last October from Amazon Fashion Europe, was awarded nearly 900,000 pounds in addition to a one-off compensation payment of 455,184 pounds for wages he missed from Amazon Fashion Europe when he took on his role at Debenhams, according to This Is Money.
The CEO's pay rate at Debenhams is said to be close to double the amount paid to his predecessor Michael Sharp, who received a total of 690,530 pounds in pay for 2016. News concerning Bucher's large pay package comes as the department store warns it is set to face tough Christmas trading during its peak season, but was investing in strengthening its digital services to better serve customers during peak trading.
DPA

|
Axel Springer SE announced the company is in exclusive discussions with Television Francaise 1 S.A. about the potential sale of its indirect 78.43% stake in aufeminin S.A.
Aufeminin-group offers digital products and subscriptions on topics such as fashion, beauty, lifestyle, cooking and health. Aufeminin-group is part of the Marketing Media segment of Axel Springer SE. The shares of aufeminin S.A. are listed on Compartment B of Euronext Paris stock exchange. (dpa)
Prachi Singh

|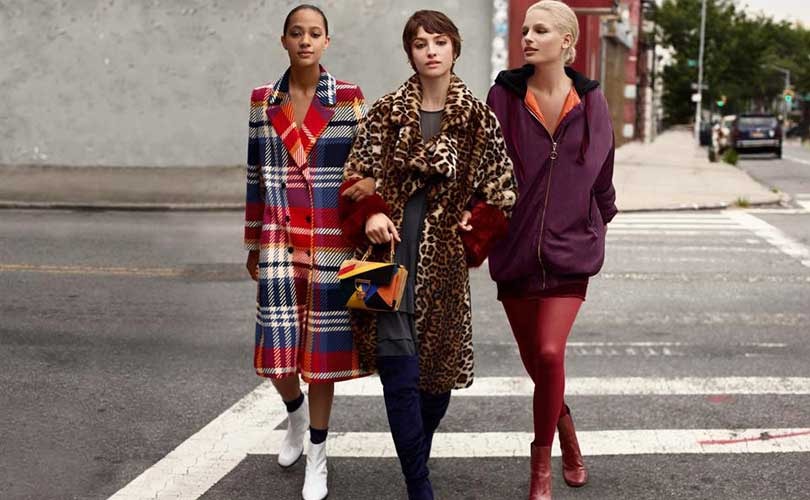 Kinnevik has said in a statement that its nomination committee will propose the election of Dame Amelia Fawcett as new chairman of the board at the annual general meeting 2018. Fawcett has been a director of the Kinnevik board since 2011 and has served as deputy chairman since 2013. She succeeds Tom Boardman who has decided not to stand for re-election at the 2018 AGM.
Commenting on the development, Cristina Stenbeck, Chairman of the nomination committee, said in a media release: "Since her election in 2011, Amelia has been an active member of the board. She has contributed her experience from leading global companies across multiple industries, including financial services, media and telecommunications. She also has led for many years the work of Kinnevik and its investee companies on governance, risk, compliance and remuneration, as a board member and chairman of relevant board committees."
Kinnevik board nominates Dame Amelia Fawcett as its next chairman
Dame Amelia Fawcett has been a Director of the board of Kinnevik since 2011 and was appointed deputy chairman in 2013. She is also Chairman of the Standards Board for Alternative Investments, a board director of State Street Corporation in Boston, USA and Chairman of its risk committee, and a member of the board of the UK Treasury. She is also Deputy Chairman and a Governor of the London Business School, Chairman of The Prince of Wales's Charitable Foundation and a trustee of Project Hope UK.
She held managerial positions within Morgan Stanley during 1987-2006 and was vice chairman and chief operating officer of its European operations during 2002-2006. She was a board director of the Guardian Media Group during 2007-2013, and chairman during 2009-2013. In 2010 she was awarded a DBE (Dame Commander of the British Empire) by HM Queen Elizabeth II for services to the financial services industry.
"On behalf of the board and the nomination committee, I would like to extend our deepest gratitude to Tom Boardman for his significant contribution during his seven years on the board of Kinnevik and his leadership during his last two years as Chairman," Stenbeck added.
Picture:Facebook/Zalando
Prachi Singh

|
Bebe Stores has notified the Nasdaq Stock Market on December 8, 2017 of its intention to voluntarily delist its common stock from the Nasdaq Capital Market. Once delisted, the company anticipates its stock will begin trading on the OTCQB Market, which is operated by OTC Markets Group, a centralized electronic quotation service for over-the-counter securities, on Monday, December 18, 2017.
The decision to move the listing of its common stock from Nasdaq to the OTCQB, the company said, was driven by cost savings. The company intends to retain the trading symbol BEBE.
Bebe Stores further added that the company intends to cease trading on the Nasdaq on Monday, December 18, 2017, so its last day of trading on the Nasdaq Stock Market will be Friday, December 15, 2017.
Picture:Bebe Stores website
Prachi Singh

|
Macy's has announced that its Executive Chairman Terry Lundgren will retire from the board of directors effective January 31, 2018. The board has appointed Jeff Gennette, who has been CEO since March 2017, to fill in the role of Chairman after Lundgren's retirement. The company added that Marna Whittington remains Lead Independent Director and following Lundgren's retirement, the board will have 10 directors.
"I am proud of our company's growth, accomplishments and the talent we developed during the 14 years I have led Macy's," Lundgren said in a statement, adding, "I have worked closely with Jeff and his team over the past two years, focusing on the changes and vision required for future success. I am confident that the company has the strategies, resources, talent and leadership to capitalize on the fundamental shifts in consumer shopping patterns we have all experienced."
"We thank Terry for his many contributions to Macy's," said Whittington, adding, "Jeff has the full confidence of the board and we look forward to him executing on the company's strategic plan intended to return the company to growth."
"We've made good progress this year on the path to return Macy's to growth and drive shareholder value for the long term. We are working hard to close the year out strong and head into 2018 with momentum," added Gennette.
Picture:Facebook/Macy's
Angela Gonzalez-Rodriguez

|
Nautica will be extending its marketing partnership with PGA Tour player Cameron Tringale for an additional year. This will mark the sixth year for the partnership.
To add to its bid for the golf apparel and lifestyle segment, the brand owned by VF Sportswear, a subsidiary of VF Corporation, is introducing 24-year-old PGA Tour player Michael Kim as a golf brand ambassador.
Born in Seoul, South Korea, Kim moved to the United States when he was 7 and later played for the University of California, Berkeley where in 2013 he became the first Cal men's golfer to ever win national player of the year honours when he received both the Jack Nicklaus Award & the Haskins Award. He is known as one of the dominant young players in the game.
As part of the agreement, both golfers Tringale and Kim will wear Nautica apparel on course, focusing on the brand's NavTech performance golf shirts and pants, as well as complementary sweaters, belts and outerwear.
"We are excited to continue our partnership with Cameron Tringale and add Michael Kim to the team for 2018," said Brendan Sullivan, President of Nautica. "Both athletes are great representatives for the Nautica brand, and all that it stands for: an active lifestyle, youthful energy, and strong determination."
In addition to wearing the brand's apparel, Tringale and Kim will both be featured in Nautica digital advertising campaigns along with in-store POS, and will be showcased throughout the Nautica website and social media channels.