Report
Vivian Hendriksz

|
London - Under Armour has named Patrik Frisk as its new President and Chief Operating Officer (COO) effective of July 10, 2017. He joins the team from Aldo, where he served as CEO. The sportswear brand also announced new strategic changes to align its organizational structure and leverage its digital business in order to support its move toward category management, and drive greater operational efficiency across the organization.
In his new role as President and COO of Under Armour, Frisk will be responsible for the company's go-to-market strategy and the successful execution of its long-term growth plan. He is set to report directly to Chairman and Chief Executive Officer Kevin Plank. Once he begins his new role, the following executives will report to Frisk: Charlie Maurath, Chief Revenue Officer; Kevin Eskridge, Chief Product Officer; Andy Donkin, Chief Marketing Officer; Colin Browne, Chief Supply Chain Officer; and, Kevin Haley, President of Strategy.
"Patrik's global experience in brand building, including a proven and disciplined record of driving growth, while enhancing profitability and efficiency, will be instrumental as we work to transform our business model to deliver long-term value for our consumers, customers, and shareholders," said Kevin Plank, CEO in a statement. "The opportunity to leverage our strengths - innovative product, brand strength, premium sports marketing assets and unparalleled consumer connections - within an increasingly more digital ecosystem has never been greater."
Vivian Hendriksz

|
London - New Look has appointed a new Chief Creative Officer, namely Paula Dumont López. She is set to join the Board in September 2017 and will be replacing current CCO Roger Wightman.
Wightman will remain with the brand following a successful transition and take on a part-time consultative role while remaining on the Board. López brings with her years of experience working in the fashion industry. She holds a proven track record in buying, merchandise, and design and has held numerous senior roles at Esprit and Inditex, where she served for 10 years.
López joins New Look from Esprit, where she has serves as Senior Vice President Head of Esprit Women since 2013. She has been credited for her role in helping turn around Esprit product offering. In her new role at New Look, she has been tasked with renewing the high street retailer's product offering.
"Paula is an amazing addition to our team. Her expertise in identifying trends and leadership experience in product, buying and design will be a great asset to us," commented Anders Kristiansen, CEO of New Look. "We are delighted to welcome Paula to the Board and look forward to what we know will be her significant contribution to New Look and the execution of our strategy."
Her new appointment comes after a series of senior management changes at New Look. Former menswear director Christopher Englinde, and former accessories and beauty director Amanda Wain being listed as two of the most recent departures reported by the fashion retailer.
"I would also like to take this opportunity to thank Roger for the invaluable contribution he has made to New Look over the past 27 years," added Kristiansen. "He has been hugely influential in turning New Look into the global fast-fashion brand that it is today and I am particularly pleased that we will continue to benefit from his experience on the Board as he steps into a consultative role."
Photo: New Look, website
Vivian Hendriksz

|
London - Dutch retailer Hema enjoyed a strong first quarter for its financial year 2017, reporting 4.8 percent increase in net sales in Q1 FY17 to 283.4 million euros, compared to 270.3 million euros in Q1 FY2016.
Like-for sales increased 2.7 percent during Q1 FY17 and adjusted EBITDA grew 11.4 percent to 17.6 million euros, marking Hema's ninth consecutive quarter of like-for-like sales growth. Online sales increased 44 percent in Q1 FY2017 compared to the same period one year ago, as the number of members in Hema's customer loyalty program rose to 2.2 million.
"We made a good start to 2017, despite the fact that the first half year is traditionally a slower period for retailers," commented Tjeerd Jegen, CEO of Hema. "In the first quarter of the year, we recorded continued growth in net sales and like-for-like consumer sales. Our strategic initiatives are the key drivers behind the higher sales. Our gross margin improved and adjusted EBITDA continued to rise despite higher investments in e-commerce and marketing."
Hema's international sales continued to grow in Q1 FY16, as the retailer continued to open a number of stores across Europe, including two new locations in the UK. The retailer reported the highest net increase in sales in Germany, followed by France. "I am very proud of the success of our loyalty program 'more Hema', which has attracted 2.2 million participants in less than six months," added Jegen. "We have completed our efforts to reduce our inventory. Our online sales were up significantly and sales were higher in all countries."
Photo: Hema, Facebook
Prachi Singh

|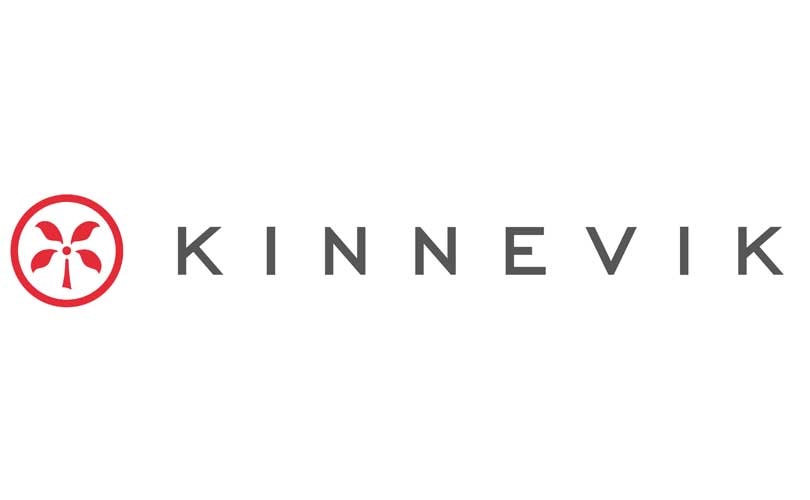 Kinnevik has announced the appointment of Georgi Ganev as its new Chief Executive Officer. The company added that Joakim Andersson will remain acting CEO of Kinnevik until Ganev assumes the position as CEO on January 1, 2018.
Commenting on the development, Chairman of the Kinnevik board, Tom Boardman, said in a statement, "In Georgi Ganev, Kinnevik will have a CEO with a keen appreciation of Kinnevik's strategy, our markets and our companies. Georgi combines a successful track record as a CEO, taking a fast-growing digital e-commerce company public, with a solid experience from the Nordic TMT sector."
The company said that Ganev joins Kinnevik from Dustin where he has served as CEO since 2012. He is also a board member of Tele2 since 2016. Prior to Dustin Georgi was CMO at Telenor Sweden AB between 2010-2012 and CEO of Bredbandsbolaget AB 2007-2010. Between 2002 and 2007, Ganev worked within the Kinnevik Group as sales & marketing director and product manager at Tele2.
"I am proud and excited to become the CEO of Kinnevik. Having started my career at Tele2, I know that Kinnevik has a unique culture and capability as a business builder. Using my operational experience that I have gained across relevant sectors I will focus on unlocking further value from Kinnevik and its portfolio companies," Ganev added to the company statement.
Picture:Kinnevik website
Angela Gonzalez-Rodriguez

|
Belgian prosecutors said on June, 22 they have closed an investigation into a 2.9 billion euro capital increase in a Belgian company owned by billionaire and chief executive of LVMH (LVMH.PA) Bernard Arnault.
According to the court report, prosecutors in charge of the case concluded that Arnault has accepted a deal to end the case opened in 2012 against Pilinvest, a holding company in Belgium, "without any prejudicial admission of guilt on his part."
The LVMH's executive requested Belgian nationality in 2012 at a time his native France studied the introduction of a 75 percent 'supertax' for the country's fortunes.
Although Arnault later withdrew the request and said his frustrated efforts to acquire Belgian nationality were motivated not by tax concerns but a desire to tie up legal ownership issues to avoid any future discrepancies among his heirs, prosecutors started this investigation into Arnault's Belgian companies and assets.
Don-Alvin Adegeest

|
The cost of renting a store on Bond street is enough to put many retailers off the thought of never having a presence on London's most luxurious shopping destination.
With millions of pounds of key money being required to buy leases and a staggering square foot cost to rent a store makes it expensive to the point of not profitable.
According to the Guardian, after the Brexit vote devalued the sterling, many retailers considered leaving the area for better value rents and business rates. "About 25 of the 100 top fashion brands with stores on Old and New Bond Street are understood to have flagged to the property market that they are ready to quit the world-famous fashion district. Dolce & Gabbana, Hugo Boss, De Beers and DKNY are among the big brands understood to be considering their options," writes the newspaper
For the retail sector, the effects of Brexit continue to unfold. Brands have already experienced sterling depreciation and increased import costs, but inflation, an increase in interest rates and a reduction in domestic retail spending as consumers tighten their belts in anticipation of further economic weakening are also possibilities.
Jace Tyrrell, chief executive of the New West End Company, a group that represents retailers in the area, told the Guardian "Central London costs are rising, particularly as a result of the recent business rates review, which hit Bond Street very hard." Bond Street is currently seeing an injection of 10 million pounds as part of an upgrade so that "it remains the centre of London's luxury quarter."
Photo credit: New West End Bond Street
Angela Gonzalez-Rodriguez

|
Ivanka Trump will be speaking in front of a judge in October this year as she has been forced to give a deposition in a lawsuit by the Italian shoemaker, which claims the U.S. President's daughter's namesake label copied its designs.
Earlier this week, a federal judge ruled that Ivanka Trump will be giving a deposition in relation to the suit Aquazurra filed against her and her company in June 2016, when the Italian label said Trump's "Hettie" shoe design "is too close to that design to be a coincidence."
Back in the day, Trump's lawyers have claimed in court documents that Aquazurra designs are not distinctive enough to prove that their client copied the Italian shoe company's style. Furthermore, they assured this lawsuit is nothing but a 'publicity stunt' and arguing that the Aquazurra design lacks the "distinctiveness" it would need to be protected by intellectual property laws.
The lawyers also said that Trump should be exempt because of her "special circumstances." Forcing Ivanka Trump to be deposed "would be an unnecessary distraction and would interfere with her ability to perform her duties at the White House." It's worth recalling that Ivanka Trump stepped down from her role at her namesake company shortly before her father was inaugurated in January, serving ever since in an unpaid White House role as an adviser to President Trump.
However, the judge overseeing the case, U.S. District Judge Katherine Forrest, denied that request in a ruling Friday. Forrest wrote that Ivanka Trump's deposition is necessary because she was a company executive during the time the shoes were made and had "high-level, authoritative, personal involvement" in the company.
According to CNNMoney, the judge also wrote that "Ms. Trump's public statements regarding active and comprehensive brand management lead to a reasonable inference that the shoe at issue would not have been released without her approval."
Forrest ruled that Trump's deposition must be kept to under two hours and done in Washington, D.C., where she currently resides. It must be completed by October, the judge said.
Vivian Hendriksz

|
London - Amazon's reported deal to sell Nike footwear has left its mark on footwear retailers across Europe and the United States.
On Thursday morning numerous media reports stated that Amazon had penned a deal to sell Nike's trainers directly through its e-commerce platforms, which in turn had an adverse effect on the stocks of competing sportswear and footwear retailers.
British footwear and sportswear retailer JD Sports saw its shares fall 4 percent, wheres sportswear giant Sports Direct shares fell 3.47 percent. Overseas in the United States, Footlocker saw its stock price decline 11 percent and Dick's Sporting Goods stock dropped 9 percent. Finish Line's shares in comparison fell a modest 5.9 percent.
On the flip side, Nike's shares rose 1.8 percent following the reports and Amazon saw its share price increase 0.6 percent, even though both parties have yet to confirm or deny the partnership. The deal is said to help both Nike and Amazon curb the increasing number of counterfeit footwear being sold out, and offer Nike a better overview of who is selling its products on Amazon.
In turn, Amazon would receive a new, steady income source while solidifying its extensive offering of footwear and fashion-related items.
Vivian Hendriksz

|
London - Burberry has announced the appointment of Jeremy Darroch as Senior Independent Director (SID), effective from July 1, 2017. Darroch will be replacing Philip Bouwman, who has held this role for a number of years.
He has served Burberry as a Non-Executive Director since February 2014 and is Chair of the Audit Committee. Bouwman, who will remain a Director at the request of the Board to provide continuity during Burberry's period of significant change, will step down from the Board October 31, 2017.
"On behalf of the Board I would like to welcome Jeremy to his new role and to thank Philip for his immense contribution to Burberry since the IPO in 2002," said Sir John Peace, Chairman of the Board in a statement. "The Board and I have greatly appreciated Philip's wise counsel and he will be missed by us all."
In his newly appointed role as SID, Darroch is set to lead the process of appointing a successor to Sir John Peace, Chairman of Burberry. He is predicted to announce a successor to Sir Peace by the end of 2018. In addition to Darroch new appointment, Burberry has also appointed luxury retail expert Ron Frasch to the board as Non-Executive Director, and a member of the Remuneration and Nomination Committees, effective from September 1, 2017.
Frasch, who previously served as President and Chief Merchandising Officer, and Vice Chairman of Saks Fifth Avenue Inc, is currently an operating partner at Castanea Partners, a private equity company which is mainly focused on investing in branded consumer products and services. "We are delighted to welcome Ron to the Board," added Sir Peace. "His great understanding of product and broad experience of working with a wide range of luxury brands will be a great asset to Burberry as we continue to focus on delivering long term shareholder value."
Prachi Singh

|
Norbert Steinke, member of the managing board of Gerry Weber International and responsible for the group's retail business as well as the subsidiary Hallhuber, has resigned from his position on the management board with immediate effect for personal reasons.
The company announced that his responsibilities as chief retail officer will be shared by the remaining two board members - Ralf Weber (CEO) and David Frink (CFO) on an interim basis. The company added that the Gerry Weber Group acknowledges Steinke's cooperation, his support and his successful work particularly with regard to the realignment of the group.
Steinke has been managing director of Munich based fashion company Hallhuber since 2009. Following the takeover of the company by Gerry Weber, the company added that the recognised retail-expert was appointed to the managing board of Gerry Weber International in October 2015. In his position as chief retail officer he was in charge of the retail business, marketing and licensing business as well as all Hallhuber activities.
Picture:Facebook/Gerry Weber Global