Report
Prachi Singh

|
For the week to May 20, 2017, total sales at John Lewis were 76.3 million pounds (99 million dollars), up 1.1 percent on last year. The company said, fashion sales were up 4.9 percent, driven by customers buying casual clothing ahead of the anticipated warmer weather and summer holidays.
Sales of womenswear were up 7 percent and menswear grew by 6.3 percent, while sales of beauty, wellbeing and leisure also increased 14.2 percent year on year driven by price matching a competitor's promotional event.
Electrical and home technology sales were up 0.8 percent year on year, while communications technology product sales were up 5.8 percent driven by demand for the new Samsung S8, Apple watches and the FitBit Alta. Home sales were down 2.2 percent year on year.
Picture:John Lewis website
Prachi Singh

|
Online fashion platform Jabong has unveiled the 'Jabong Mood Store', which the company said will allow consumers to shop the entire look as per their mood. The store, Jabong added, is based on deep consumer understanding and analytics around preferences of the Indian fashion customer.
Commenting on the initiative, Gunjan Soni, Head of Jabong, said in the company announcement, "We understand both fashion and our consumers really well. Fashion shopping behaviour tells us that people buy for a specific mood or occasion, not by categories. This insight led to the mood store innovation where consumers can shop entire looks together for a specific mood. With the launch of mood store and several new brand launches we are well set for a growth momentum."
A statement from the company said that The Mood Store will help users understand the best choices across moods like hanging out with friends, out for a road trip, stay at home pampering, and working at the office, among many others. Users will also be able to select the entire look based on different price points depending upon their needs.
The Mood Store launch has been supported with a 360-degree marketing campaign across TV, outdoor, cinema, CRM and social media. The overall brand campaign will focus on digital promotions where various influencers will showcase their looks in different moods and for different occasions. The commercial will be aired on TV channels across entertainment, music, movies, lifestyle and other genres.
Picture:Jabong website
Prachi Singh

|
Nordstrom has announced re-election of eleven existing members of the board of directors, and the appointment of Stacy Brown-Philpot, CEO of TaskRabbit, as a new director. The company said that former board director; Enrique 'Rick' Hernandez, Jr. had announced earlier this year that he would not be seeking re-election.
"Stacy brings a breadth of unique innovation, operational, and entrepreneurial experience to our Board," said Phil Satre, Chairman of the board of directors at Nordstrom in a media statement, adding, "We're thrilled to have her join us and look forward to adding her e-commerce expertise as we work to improve the omnichannel shopping experience for our customers."
With the addition of Brown-Philpot, the Nordstrom board will now consist of 12 directors, who serve one-year term since the company requires annual elections of all board members. Brown-Philpot has served as CEO of TaskRabbit, an on demand home services platform, since April 2016. Prior to that, she was the company's COO from 2013 – 2016.
From May 2012 to December 2012, Brown-Philpot was an entrepreneur-in-residence at GV, the venture capital investment arm of Alphabet, Inc. Before that, she spent nearly a decade at Google in various roles including senior director of global consumer operations. She has also served as a senior analyst at Goldman Sachs and senior associate at PricewaterhouseCoopers. She has been on the board of directors of HP Inc. since 2015. At Nordstrom, she will serve as a member of the finance committee and technology committee.
Picture:Nordstrom website
Prachi Singh

|
Marks and Spencer Group (M&S) has announced in a statement that following her appointment as Lead Non-Executive Director of The Foreign and Commonwealth Office (FCO) in April 2017, Miranda Curtis will step down from the board at the end of her second three-year term on February 1, 2018.
Commenting on her departure from the company, Robert Swannell, Chairman of M&S said in the statement, "We are delighted that Miranda will be with us until the end of her second term in February 2018. I would like to take this opportunity to thank her for her significant contributions to the M&S Board and its committees over the last six years. We wish her well in her new role at the FCO."
The company said that since her appointment in February 2012, Curtis has served on the remuneration, audit and nomination committees.
"I have thoroughly enjoyed being part of this fantastic business and to have played a part in shaping this brand for its future," added Curtis.
Picture:M&S website
Prachi Singh

|
G-III Apparel Group has entered into a multi-year license agreement with PVH Corp, under which PVH will design and distribute menswear for the DKNY brand in the United States and Canada. The company said, license agreement includes DKNY Sport for men, a new category for the brand. In addition, PVH has licensed rights for men's sportswear, dress shirts, neckwear and jeans.
Commenting on the development, Morris Goldfarb, Chairman and CEO of G-III, said in a media statement, "This collaboration is an important step in the continued growth of DKNY and a clear example of the go-forward strategy to heighten this iconic brand. PVH is a trusted and powerful partner and we look forward to our continued success together."
"DKNY is a great American brand and we are excited to have the opportunity to build out the menswear business in the US and Canada as a complement to our existing menswear businesses," added Ken Duane, CEO of Heritage Brands and North America Wholesale for PVH.
The company added that the first collections will launch in spring 2018 and will be sold in department stores. This agreement is the fourth partnership between G-III and PVH. The companies have multi-year license agreements for various product categories under PVH's Calvin Klein and Tommy Hilfiger brands and for men's sportswear under G-III's G.H. Bass brand.
Picture:Facebook/DKNY
Prachi Singh

|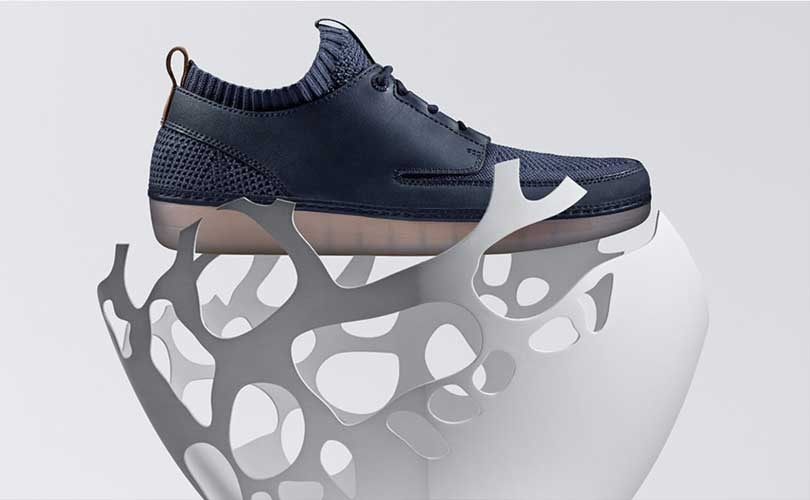 Shoe retailer Clarks has suffered a setback due to weak pound and Brexit impact. The company's profit nosedived 43 percent in the year ending January 31, 2017 to 20 million pounds (25 million dollars), reports Retail Gazette. However, the company said that its sales during the year under review, rose by 8 percent to 1.7 billion pounds (2.2 billion dollars).
"The greater uncertainty for Clarks from Brexit is the impact on the UK economy and specifically how consumers react to the expectation of lower economic growth and wage increases, and higher inflation," Mike Shearwood, Clark's new CEO was quoted saying in the company's annual report.
The report adds that the rise in sales was achieved driven by positive performance of the company in the international markets and favorable currency effect. As a part of the company's ongoing restructuring plan, over 60 jobs were cut at the retailer's headquarters in Somerset. The report further said that the process also includes a review of its 550-stores under Shearwood who joined the company last year.
Picture:Clarks website
Prachi Singh

|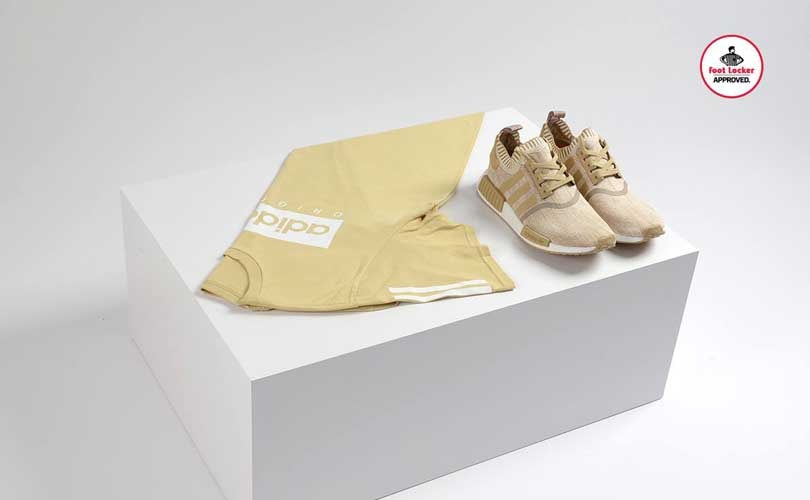 Foot Locker's net income for the first quarter ended April 29, 2017 was 180 million dollars or 1.36 dollars per share, compared with 191 million dollars or 1.39 dollars per share in the same period of 2016. The company's comparable-store sales increased 0.5 percent, while total sales increased 0.7 percent, to 2,001 million dollars. Excluding the effect of foreign currency fluctuations, total sales increased 1.8 percent.
"The first quarter was one of our most profitable quarters ever, but it did fall short of our original expectations," said Richard Johnson, Chairman of the board and CEO in a statement, adding, "The slow start we experienced in February, which we believe was largely due to the delay in income tax refunds, was unfortunately not fully offset by much stronger sales in March and April."
The company's gross margin rate decreased to 34.0 percent of sales from 35 percent a year ago, and the selling, general, and administrative expense rate increased 30 basis points to 18.5 percent of sales.
During the quarter, the company opened 30 new stores, remodelled or relocated 61 stores, and closed 39 stores. As of April 29, 2017, Foot Locker operated 3,354 stores in 23 countries in North America, Europe, Australia, and New Zealand. In addition, 62 franchised Foot Locker stores were operating in the Middle East and South Korea, as well as 15 franchised Runners Point stores in Germany.
Picture:Facebook/Foot Locker
Angela Gonzalez-Rodriguez

|
Australian online fashion retailer SurfStitch advanced Monday that bigger losses are ahead as it has seen its online sales decline.
The company is now forecasting an underlying EBITDA loss for the full year of between 10.5 million Australian dollars to 11.5 million Australian dollars, doubling its previous loss forecast for a range of 5 - 6.5 million Australian dollars.
"The work to transform our business model — through improved operational capabilities, enriched customer engagement and a reduced cost base — is going well," said CEO Mike Sonand in a market update.
Sonand added how "However, the retail environment has made it difficult to deliver the planned sales and gross margin improvements as quickly as we would like, resulting in the revised forecast."
It's worth recalling that clothing retailers in Australia have been under pressure from emerging competitors online and weak market conditions.
On a positive note, Sonand highlighted that the company has made substantial progress in to cutting costs, streamlining operations and transfer its core SurfStitch.com website to a new platform. "Our new platform in Australia is a responsive solution that materially improves functionality, reduces the cost of operating the site and will improve customer experience," he noted, adding that "Its core pillar is 'mobile first' which aligns with our strategy of optimising customer engagement."
In February, SurfStitch posted a half year loss of 5.6 million Australian dollars, while revenue was down 13.1 percent to 106.30 million Australian dollars.
Surfstitch's management was restructured after the surprise departure of CEO and co-founder Justin Cameron in March last year. The company then said it understood Cameron was pursuing a potential acquisition of the business in conjunction with private equity. There has been no news since, notes 'Business Insider Australia'.
Prachi Singh

|
Moss Bros Group has announced that as part of its board succession planning, Bryan Portman, chairman of the audit committee since 2011, intends to retire from the board following the company's AGM on May 18, 2018.
Commenting on the development, Debbie Hewitt, the board Chairman said in a statement, "On behalf of the whole board, I would like to thank Bryan for the outstanding contribution that he has made, and continues to make to Moss Bros. We are appreciative of his support in ensuring that the execution of our Board succession planning is done in a well-orchestrated manner, giving us plenty of time to secure and induct his successor."
Picture:Facebook/Moss Bros
Prachi Singh

|
Moss Bros Group total sales for the 15 week period from January 29, 2017 to May 13, 2017, increased by 3.7 percent on last year; while like-for-like sales were up 2.3 percent for the same period. Like–for-like retail sales, including e-commerce, were up 5.5 percent, which the company said due to the new season's ranges performing well.
Commenting on the outlook, Brian Brick, Chief Executive Officer, said in a media statement, "We are pleased with our progress and Moss Bros continues to trade well and in line with the board's expectations, despite the continuing tough trading environment and a highly competitive marketplace which has seen significantly more markdown activity than the same period last year."
Retail gross margin reduces 50 basis points
Retail gross margins were 50 basis points below the previous year due to re-introducing a mid-season sale during April as a response to a much tougher trading environment than the previous year, when the sale activity was removed.
The company said, like–for-like hire sales on a 'cash taken' basis were down 14.2 percent, due to the reduced value of the deposit taken from each customer when a hire order is first placed, which was flagged at its March prelim results. Hire order numbers booked for collection in 2017 were 3.8 percent below the prior year and the total value of these orders was 1.6 percent lower.
E-commerce sales continued to increase, up 14.7 percent on last year, with continuing growth in mobile traffic. Total e-commerce sales now comprise 11.6 percent of total sales for the 15 weeks to date compared with 10.7 percent for the same period last year.
The company refitted three stores and opened two new stores so far this year, bringing the total number of stores trading in the new format to 101 out of a total portfolio of 129 stores.
Picture:Moss Bros website