Report
Prachi Singh

|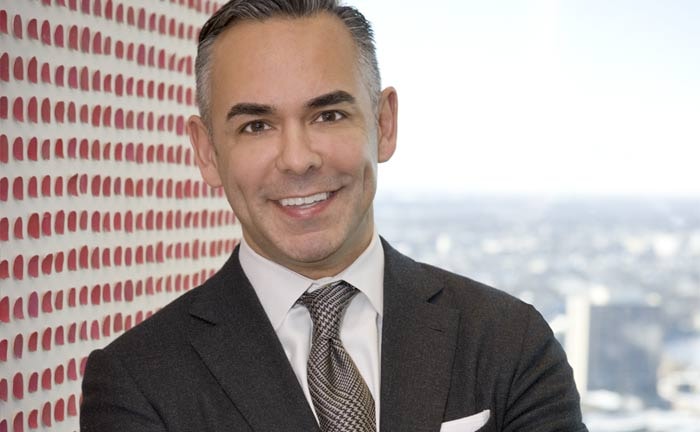 Target Corporation has promoted Rick Gomez to the position of Executive Vice President and Chief Marketing Officer, effective January 29, 2017. The company said, in this role, Gomez will be responsible for furthering Target's brand positioning and leading the integration of all marketing programs. He will oversee marketing and media strategy, creative, marketing communications, guest research, loyalty, corporate communications and corporate social responsibility efforts. Gomez will report to Target Chairman and Chief Executive Officer, Brian Cornell, and serve as a member of Target's Leadership Team.
"Rick has a deep understanding of the retail marketplace and brings an analytical, strategic and collaborative approach to the work he leads to reach our guests and drive the business. As our new chief marketing officer, Rick will build on Target's history of world-class marketing to drive traffic, sales, guest loyalty and brand equity during a time of rapid retail change," said Cornell.
The company added that since joining Target in 2013, Gomez's leadership has been instrumental in driving growth in Target's signature categories of baby, kids, style and wellness. He championed the company's renewed emphasis on deeper, more personal guest research and the establishment of Target's Guest Center of Excellence. He has also driven some of Target's most memorable marketing initiatives, including the award-winning live commercials during the 2015 and 2016 Grammy's telecasts and the marketing communications for Target's record-breaking Lilly Pulitzer partnership.
Prior to joining Target, Gomez held several roles at PepsiCo, Quaker Oats and MillerCoors, where he focused on integrated marketing, brand building and customer engagement.
Picture:Rick Gomez, Target
Prachi Singh

|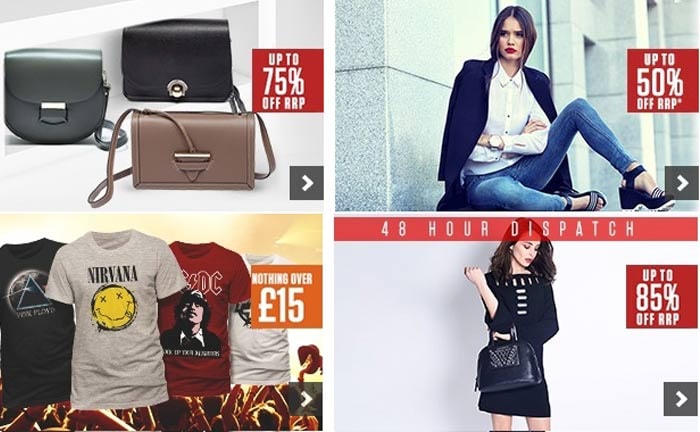 For the six months to December 31, 2016, MySale Group said that it continued focus on customer conversion and engagement, which led to the increase in active customer base of 19 percent and online revenue rise of 18 percent to 126.5 million Australian dollars (95.1 million dollars). Group revenue rose 6 percent to 136.1 million Australian dollars (102.3 million dollars).
"We are pleased with the strong start we have made to the year. Financially we have performed well and strategically have made good progress against our goals. We carry good momentum into the, historically stronger, second half of the year and have a number of exciting initiatives which will support our future growth," said Carl Jackson, MySale'sChief Executive Officer in a statement.
Gross profit up 17 percent in H1
The company made strong progress in gross margins where a 270bp improvement drove a 17 percent uplift in gross profit to 38.4 million Australian dollars (28.8 million dollars). The company said, this strong trading performance combined with a carefully controlled cost base will result in underlying EBITDA double the prior year at circa 3 million Australian dollars (2.2 million dollars) for the half year which is ahead of the group's expectations.
The group has also announced a strategic partnership with US online retailer gilt.com, part of the Hudson's Bay Company and anticipates this collaboration to add significant product selection, in multiple categories, to its platform.
Picture:MySale.co.uk
Prachi Singh

|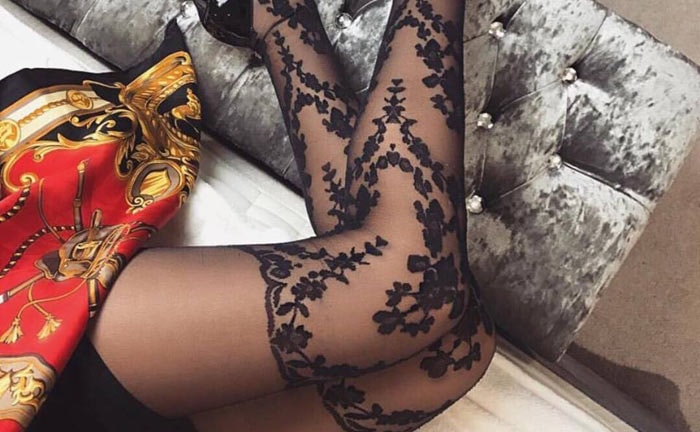 Sales at Ann Summers during the holiday season increased 17.2 percent backed by a celebrity campaign and online push, said a Retail Gazette report. Online sales at the lingerie and sex toys chain jumped 54 per cent during the period under review.
The company said, event Ann Summers' in-store retail portfolio witnessed a 12.5 percent rise in sales. According to the report, Ann Summer's celebrity campaign helped drive the late male "guy buy" Christmas shoppers coupled with enhanced online delivery options, that let the consumers pick up things online even during the days leading up to Christmas.
With a wide selection of product range, the company also posted a strong wholesale growth of 72 percent with Asos and House of Fraser. With positive first half, the company foresees a profitable year of growth ahead.
Image: Ann Summers
Prachi Singh

|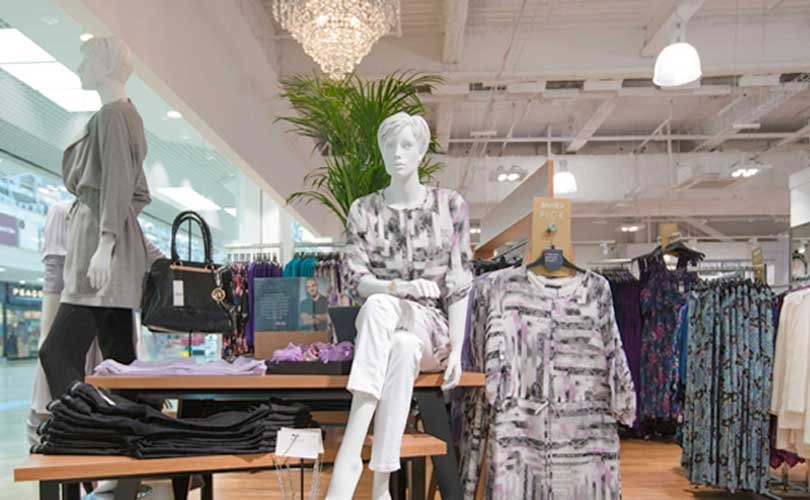 Bonmarché, for the 13 weeks period ended December 24, 2016 reported sales increase of 3.3 percent against the corresponding period in FY16, and store like for like sales increased by 0.8 percent. Sales for the 39 weeks decreased by 1.3 percent and store like for like sales decreased by 5.3 percent.
Commenting on the update, Helen Connolly, CEO of Bonmarché, said,"Given the backdrop of the current trading environment, our third quarter store sales were satisfactory, particularly in light of the business still being in the early stages of its turnaround. The online performance was poor, and this continues to be a key area of focus."
The company said, a less promotional stance was taken throughout the quarter and whilst this impacted overall sales volumes it resulted in stronger gross margin performance, with product gross margin in the quarter 2.2 percent higher than in last year's corresponding period. As at December 24, 2016, Bonmarché traded from 327 stores and online platform.
The company expects the Group's full-year pre-exceptional PBT to fall within a range between 5 million pounds (6 million dollars) and 7 million pounds (8.6 million dollars).
Picture:Bonmarché
Angela Gonzalez-Rodriguez

|
An unexpected downward turn during the holidays has triggered LuAnn Via's exit from Christopher's & Banks. The U.S. women's clothing retailer seemed to have found certain stability under Via's reining after years of different turnaround attempts.
On the back of the news, the company's shares plunging 32 percent.
A filling by the company with the regulator states that Via was terminated "without cause." She will receive a 850,000 dolllars severance package, an amount equal to her annual base salary, and be paid for accrued vacation and other incentives, reveals the 'Star Tribune'.
She has been reportedly replaced on an interim basis by the same CEO who preceded her, Joel Waller, the former CEO of The Wet Seal and Wilsons Leather who previously served as interim CEO in 2012. He is also an investor in the Macellum Retail Opportunity Fund, which owns 10.3 percent of Christopher & Banks' shares.
The decision has been made by an almost entirely reshuffled board of directors. The leadership change happened in early summer last year in response to the "support agreement" reached with activist shareholder Jonathan Duskin of Macellum Capital Management.
Local media recall that the possibility of a potential sale is not new as Duskin first began making overtures to the board in 2015, urging the company to explore a possible sale in light of its inability to reverse declining sales.
Christopher & Banks, a chain that currently has about 500 stores aimed at middle-age and baby boomer women, had trouble finding its footing coming out of the Great Recession.
Earlier this week the company lowered its earnings outlook for the fourth quarter, citing lower traffic, softness in the women's apparel market and weather. The biggest declines came the last two weekends before Christmas, when sales fell about 4.5 million dollars.
Christopher & Banks now expects net sales for the quarter to be between 85 million dollars and 86 million dollars, well behind the previous forecast of 93 million to 97 million dollars range. The retailer also expects a net loss in the fourth quarter of between 16 million and 17 million dollars
Vivian Hendriksz

|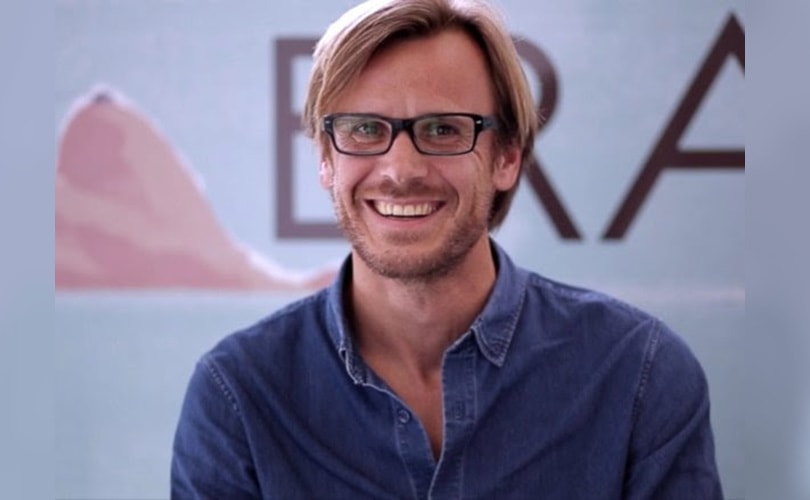 London - Alpargatas, the parent company of Brazilian footwear brand Havaianas has promoted Guillaume Prou to the role of President for the Europe, Middle East and Asia (EMEA) region.
Prou, who originally joined the team at Havaianas 5 years ago as Chief Financial Officer for EMEA, is set to continue to expand the brand's presence in the EMEA region by growing the brand's retail footprint and the development of its wholesale business in the region.
He has also been charged with the development of new product extensions, as Havaianas continues to transform itself into a lifestyle brand. Prior to joining Alpargatas, Prou worked for cosmetic power house L'Oral in a number of roles in Thailand, France, Brazil and Portugal.
Prou appointment comes as the brand prepares to launch its apparel collection in Europe later this year and follows on from its recent store expansion. The Brazilian brand is set to introduce its clothing collections in Portugal, Spain and Italy later this year.
Photo: Courtesy of Havaianas and Dijksman communications
Vivian Hendriksz

|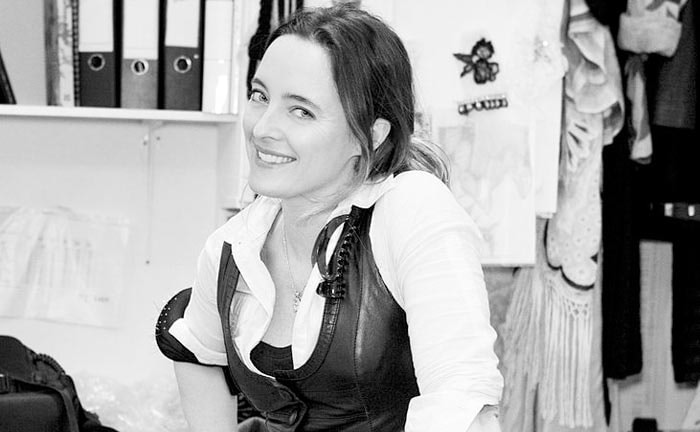 London - British designer label Temperley London has promoted its current company president, Patricia Sancho, to Chief Executive Officer.
She has taken on her new role immediately and will be working closely with the label's founder and creative director Alice Temperley on the brand's strategy for the future.
Sancho promotion comes a little over a year since she was appointed president at Temperley London. Prior to joining the team at the British designer label, Sancho worked at Juicy Couture as their commercial director for Europe and the Middle East.
Founded by Alice Temperley, a graduate of the Royal College of Art in 2000, Temperley London has expanded it's women's wear ready-to-wear range to include evening wear, daywear as well as bridal wear. The brand currently operates five stand alone stores, including its flagship store on Bruton Street in London, as well as its bridal store on Colville Mews in Notting Hill.
The label also operates stores overseas in Dubai and Qatar, and counts over 150 wholesale partners more than 30 countries which offer it's main collection.
Photo: Alice Temperley, by Temperley London (Own work royalty of Temperley London) [CC BY 3.0 (http://creativecommons.org/licenses/by/3.0)], via Wikimedia Commons
Prachi Singh

|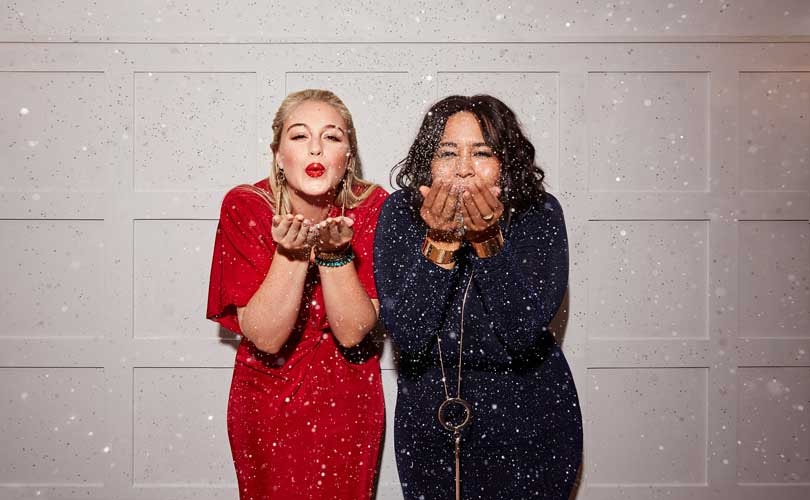 N Brown, for the 18 week period to December 31, 2016 reported rise in group revenue of 4.1 percent and said that the company is on track to meet full year expectations. Online revenues were up 12 percent, with penetration now 70 percent, 4ppts up year-on-year. Revenues of the Power Brands increased 10 percent. N Brown said, Christmas trading was driven by record Cyber fortnight.
Commenting on the update, Angela Spindler, CEO, said in a press release, "I am pleased to report a good trading period, with standout performances from ladies wear and the Simply Be brand. All key brands and categories grew in the period, including our traditional titles which had diluted performance in the first half. We are operating in what continues to be a challenging period for the industry and are still in the process of delivering some key elements of our transformation plan."
Power Brands post positive growth momentum
The company said, its focus on driving the three Power Brands – JD Williams, Simply Be and Jacamo –worked well during the period. Power Brand revenue was up 10 percent and the active customer file increased by 13 percent, outperforming the total active customer file which was flat.
Revenue of JD Williams overall was up high single-digit year-on-year. Simply Be revenue grew double-digit year-on-year, while Jacamo grew mid-single-digit, against a tough comparative last year.
The support brands and traditional segment both recorded low single-digit revenue growth. Within the support brands the strongest performer was Fashion World. The traditional titles, N Brown said, are now back into positive year-on-year growth. At the category level, ladies wear recorded the strongest growth by some measure, up double-digit. Menswear and homewares both recorded mid-single digit revenue growth year-on-year, and footwear was flat.
The company launched its new USA website in September. This impacted performance through peak with revenue down 3.5 percent year-on-year and 19 percent on a constant currency basis.
Picture:N Brown
Prachi Singh

|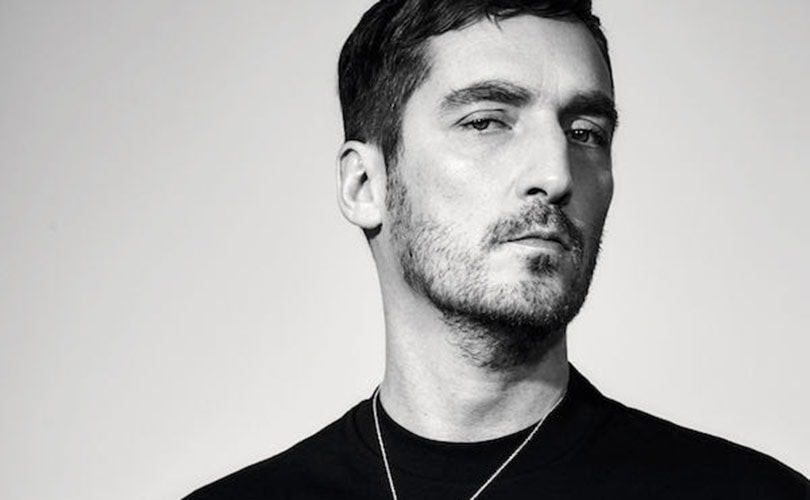 Serge Ruffieux is joining as the new Creative Director of Carven, reports Vogue. Starting February 1, 2017, Ruffieux will look after all women's ready-to-wear and accessories lines. The company announced that his debut collection for Carven would be launched during the Resort 2018 season this spring.
Ruffieux along with his partner, Lucie Meier led Dior's women's collections design team under Raf Simons and also produced the interim fall 2016, resort 2017, and fall and spring 2016 Haute Couture collections for the coveted design house, after Simon's departure in October 2015. Prior to Dior, the Swiss-born Ruffieux was associated with Sonia Rykiel and also served at Moschino, the report adds.
He steps into the role vacated by designers Alexis Martial and Adrien Caillaudaud, who departed Carven in October 2016. Carven was bought over by Hong-Kong-based Bluebell luxury group in May 2016. The brand stopped producing its men's line later in July 2016.
Photo: Carven
Angela Gonzalez-Rodriguez

|
Public Employees Retirement System of Ohio lowered its stake in shares of Express Inc. (NYSE:EXPR) by 88.6 percent during the second quarter, according to its most recent filing with the Securities and Exchange Commission (SEC).
The fund owned 10,343 shares of the company's stock after selling 80,734 shares during the period. Public Employees Retirement System of Ohio's holdings in Express were worth 150,000 dollars as of its most recent SEC filing.
In the meantime, other hedge funds have also recently raised theirs stakes in the fashion retailer's equity.
It's the case of Profund Advisors LLC (+0.3 percent in the second quarter), Sei Investments Co. (+2 percent to 38,487 shares of the company's stock), Suntrust Banks Inc. (+7 percent), Teacher Retirement System of Texas (raised its stake in Express by 11.1 percent), and US Bancorp DE (increased their position in the retailer's equity by 23.2 percent).