AFP

|
​
The Acropolis is not for rent: Greece may be indebted, but the message over its ancient heritage is clear after it rejected a request from Gucci to hold a fashion show amid the ruins. ​
​ The decision was reached unanimously by the Central Archaeological Council (KAS), the guardian of Greek heritage, local media reported on Wednesday. "The Acropolis is a symbol for all mankind, which cannot be the subject of commercial transactions," Maria Andreadakis Vlazakis, general secretary at the culture ministry, was quoted as saying. ​
​ The luxury fashion house had reportedly offered two million euros towards the conservation programme for the Acropolis and was pledging to boost Athens' tourism revenues during a time of economic crisis. "We are always open to financial support" but "the country's difficult economic situation" is not an argument for ceding the monument, said the culture ministry official. ​
​ The Greek press was less polite, with a commentary in the daily Kathimerini newspaper describing Gucci's request as a "humiliation" and the site as "shining symbol of democracy". "The argument that it will benefit from the inflow of cash or the promotion is nothing less than a guise for abject cynicism," said the piece. Despite some decisions by the culture ministry facilitating it, commercial exploitation of ancient Greek sites remains extremely rare. ​
​ Greek-Canadian film director Nia Vardalos and America's Francis Ford Coppola are among the few who have been allowed to shoot at the Acropolis. Kathimerini also cited US singer Jennifer Lopez who was allowed to pose at the site in 2008 by a former culture minister, who bypassed the KAS. The most visited heritage site in Greece, the Acropolis is made up of temples including the Parthenon, the Erechtheion and Athena Nike. They date back to the fifth century BC, the golden age of Athenian democracy. ​
​ Restoration work has been ongoing for four decades with the help of European support funds.​ (AFP)
AFP

|
Italy's glossy style magazine Grazia will launch in Pakistan, publishers said Monday, as the deeply conservative Muslim country's growing fashion industry seeks a place on the world stage.
The first issue of Grazia Pakistan will go on sale this month, Saif Publishing said, with plans to double the initial run of 20,000 copies within six months. ​
​ "Pakistan's middle class as well as the fashion industry is booming and Grazia is going to provide an amazing platform to nurture this growth," said Zahraa Saifullah, the editor and publisher of the magazine, at a press conference in financial hub Karachi. ​
​ Pakistani fashion designers have been striving to develop the local market, which experts believe conservatively accounts for 200 million ​dollars ​ in revenue but is largely undocumented. ​
​ From an industry made up of just a handful of designers and models in the early 1990s, fashion shows that attract foreign buyers are now held regularly in Lahore and Karachi. ​
​ Its leading figures are aready gossip column and magazine staples, including in Grazia's rival Hello!, which launched a Pakistan edition in 2012. Ninety percent of Grazia's content would be local style, Saifullah said, adding: "We plan to show the fun, creative side of Pakistani fashion to the world." ​
​ The Italian edition of Grazia was first published in 1938. The popular magazine now appears in more than a dozen countries, including the US, France, Germany, Spain, Britain and India. ​ (AFP) ​ ​
AFP

|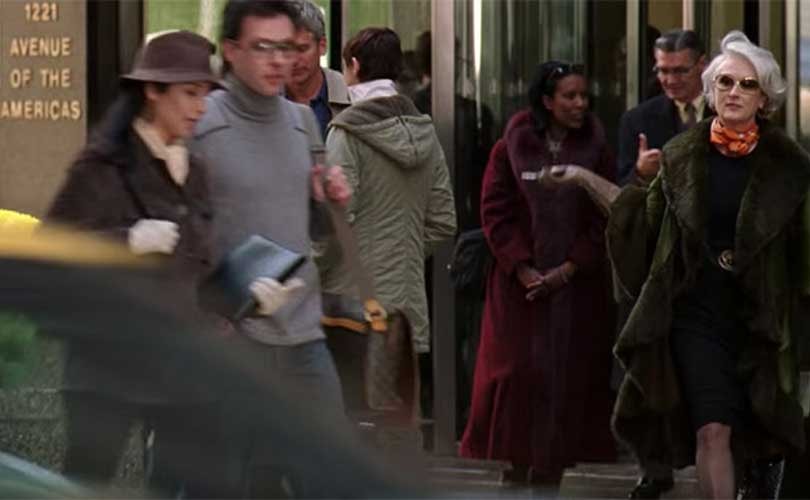 Pop superstar Elton John unveiled Thursday his return to Broadway with a musical adaptation of the blockbuster film and novel "The Devil Wears Prada."
John will write the music for "The Devil Wears Prada," with lyrics to be penned by Paul Rudnick, a humorist who frequently writes for The New Yorker magazine.
"Reimagining 'The Devil Wears Prada' for the musical theatre is super exciting," John said in a statement, which added that the production timeline will be announced later.
"I'm a huge fan of both the book and the feature film, and a huge aficionado of the fashion world. I can't wait to sink my musical teeth into this hunk of popular culture," the English musician said.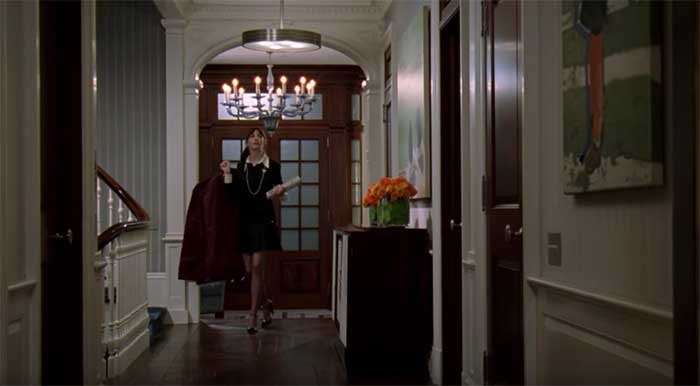 While Broadway is notoriously tough terrain even for famous names, John has a proven record of triumph with musicals. "The Lion King," his musical adaptation of the Disney animated film, set the record as the first show to gross 1 billion dollars on Broadway where it remains the third longest-running show in history.
He also found success with a musical adaptation of Verdi's opera "Aida" as well as "Billy Elliot the Musical," which closed last year after a successful run on London's West End.
Meryl Street and Anne Hathaway starred in the 2006 film "The Devil Wears Prada" about an all-powerful fashion magazine editor who tyrannically imposes her will on an ambitious young editorial assistant.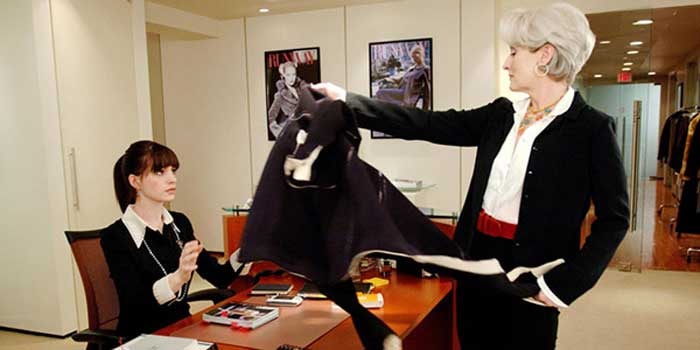 A major international box-office success, "The Devil Wears Prada" was based on the popular novel of the same name by Lauren Weisberger. The author formerly worked for longtime Vogue editor-in-chief Anna Wintour, although she has never confirmed that Wintour was the inspiration. (AFP)
Photos: Screenshots from the Devil Wear Prada, Movieclips, Youtube
Vivian Hendriksz

|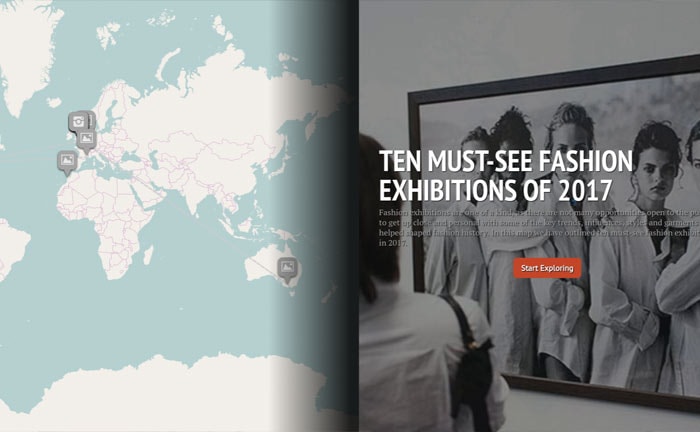 London - Fashion is said to be an experience one must feel, breath and live. It envelops us in our daily lives, whether we realise it or not - but there are certain aspects of fashion - it's roots, heritage and history - which can only be experienced in certain places, namely fashion exhibitions. Carefully curated and put together by a dedicated team, fashion retrospectives and displays offer viewers a unique opportunity to examine, investigate and study fashion - an experience no true fashion lover should miss.
In this interactive storymap, FashionUnited has rounded up ten must-see fashion exhibitions of 2017 and marked them out for you to keep in mind during your next journey.
Scroll down to navigate through the interactive map. Hit the button 'Start Exploring' and use the arrows to explore the map. Tip: for the full experience, click here to open the StoryMap in fullscreen in a new tab.
Interested in reading more on the fashion exhibitions? Then click here
Vivian Hendriksz

|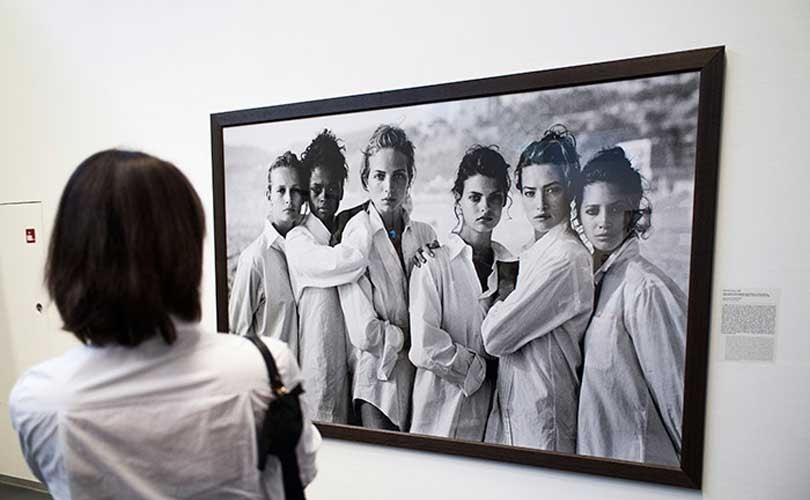 London - It's the start of a new year, signalling new chances, inspirations and designs to be made in fashion. However, there is nothing like being able to see fashion in real life, to be able to experience the creative process which goes into design up close and in person. Fashion exhibitions are a great way to explore the roots of some of the leading fashion houses, fashion trends and movements which have come to shape and define the industry's history, which is why FashionUnited has rounded up the top ten must-see fashion exhibitions opening in 2017, as well as ones to catch before they close this year.
Hubert De Givenchy - To Audrey with Love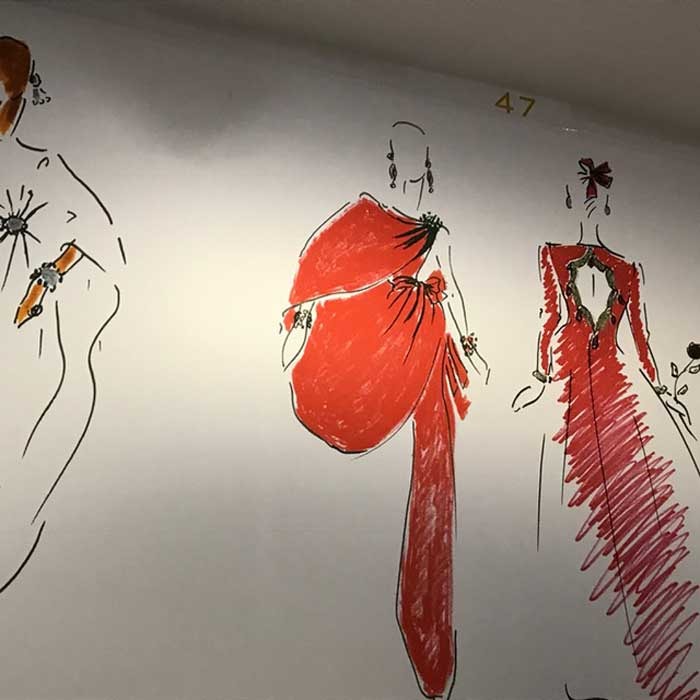 Where: The Gemeentemuseum, The Hague, The Netherlands
French couturier Hubert de Givenchy, founder of fashion house Givenchy, is said to be one of the leading designers of the 20th century. Together with the likes of Christian Dior and Cristóbal Balenciaga, he has left his mark in the history of haute couture. This grand retrospective of his work, entitled Hubert de Givenchy – To Audrey with Love was created together with the designer himself and offers visitors a unique glimpse into his career, from the opening of his fashion house in 1952 up until his retirement in 1995, focusing on some of de Givenchy's personal favourite designs. What's more, the exhibition also focuses on his friendship with iconic actress Audrey Hepburn, featuring designs wore by Hepburn as well as sketches, photographs and movie stills.
Hubert de Givenchy - To Audrey with Love from Gemeentemuseum on Vimeo.
When: November 26, 2016 to March 26, 2017
Photo: To Audrey with Love exhibition, Don-Alvin Adegeest, FashionUnited
Undressed: A Brief History of Underwear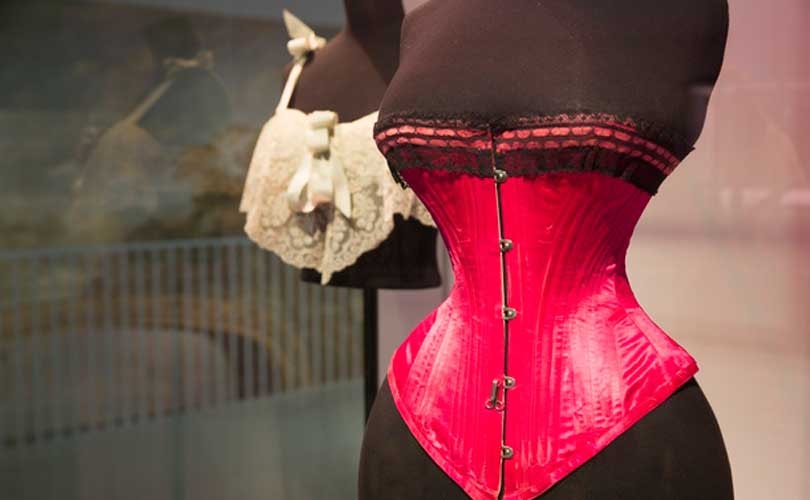 Where: The Victoria & Albert Museum, London, UK
If you have ever wondered about the history of lingerie, or the evolution of the bra, then this is the exhibition for you. The Victoria & Albert Museum is currently hosting the largest exhibition of underwear design to ever go on display, showcasing over 200 pieces. Entitled Undressed: A Brief History of Underwear, the exhibition highlights the changes in design, themes and innovation in undergarments from the 18th century to the present day. It includes custom-made, rare pieces such as the 'stays' worn by a working woman in England in the 18th century to lingerie from the linkes of Stella McCartney, Rigby & Peller and Paul Smith. In addition, the exhibition aims to explore the relationship between fashion and lingerie, looking at our notion of the ideal body, sex and morality.
When: April 16, 2016 through March 12, 2017
Photo: Courtesy of Victoria and Albert Museum
Peter Lindbergh - A Different Vision of Fashion Photography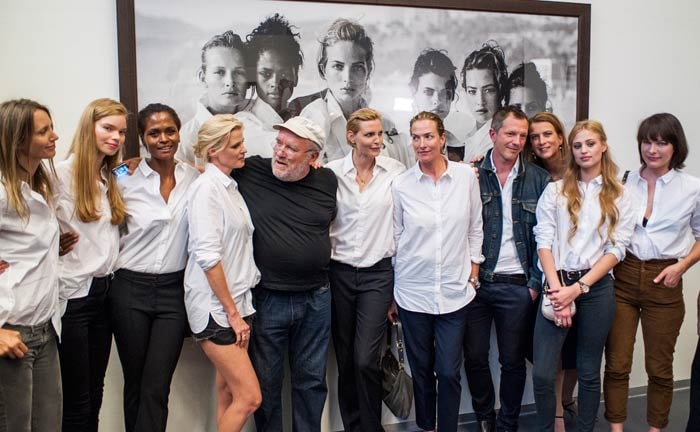 Where: Kunsthal, Rotterdam, The Netherlands
Fashion photographer Peter Lindbergh is perhaps one of industry's most celebrated artists. He has been credited with launching the careers of 1990s supermodels Cindy Crawford, Naomi Campbell, Linda Evangelista, Tatjana Patitz and Christy Turlington and his work continues to be renowned throughout the industry. Unlike other fashion photographers, who used fashion, glamour and sex to create their ultimate fantasies, Lindbergh main goal has always been to capture the pure and raw essence of his subjects with the actual garments acting as an afterthought. This, combined with his passion for storytelling, landscapes and dance is the focus of his debut international travelling exhibition A Different Vision on Fashion Photography a retrospective curated by Thierry Maxime-Loriot, which features over 220 photographs including never before seen photos, sketches, personal notes and other artifacts from Lindbergh's personal archives.
When: September 10, 2016 through to February 12, 2017
Photo: Press Preview at the Kunsthal, © Simon Trel Photography , FashionUnited
Balenciaga: Shaping Fashion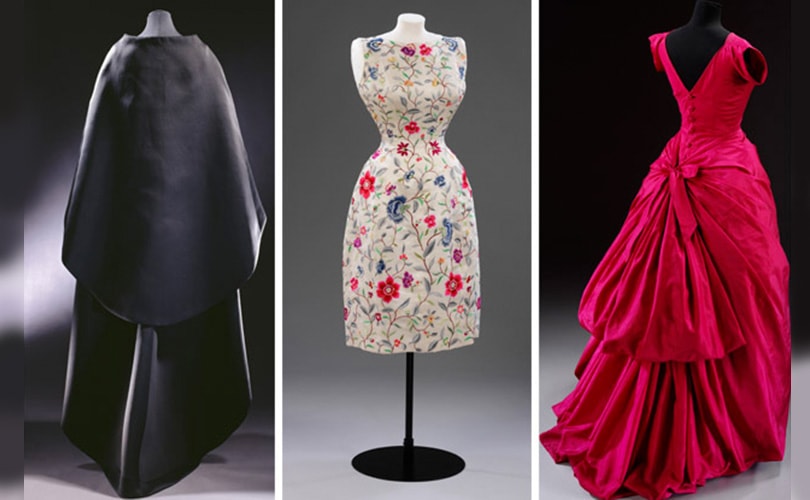 Where: The Victoria & Albert Museum, London, UK
The V&A is set to host another major fashion exhibition this year, which celebrates the work of couturier Cristóbal Balenciaga. Entitled Balenciaga: Shaping Fashion the retrospective marks the UK's first exhibition on the couturier's work and coincides with the 100th anniversary of Balenciaga's first store opening in San Sebastián, Spain and the 80th anniversary of the opening of his famed Paris salon. The exhibition is will closely examine the craftsmanship and skill which made the designer's creation so unique, while exploring how his designs shaped future creations. It will feature over 100 garments and 20 hats made by the couturier as well as never before seen sketches, film, photographs and fabric samples.
When: May 27, 2017, to February 18, 2018
Photo: Courtesy of Victoria and Albert Museum
Rei Kawakubo/Comme des Garçons - Costume Institute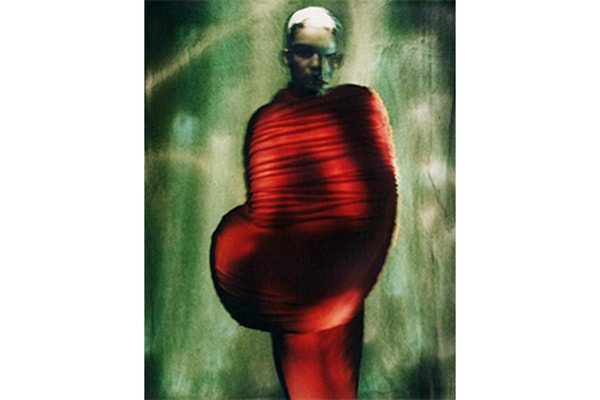 Where: The MET, Iris and B.Gerald Canton Exhibition Hall, New York, USA
The Costume Institute's spring 2017 exhibition is set to focus on the work of Rei Kawakubo and Comme des Garçons. The exhibition will explore Kawakubo's fascination with interstitiality - the space in between boundaries - and is set to feature 120 womenswear designs for Comme des Garçons. The garments date all the way to Kawakubo's first runway show in Paris in 1981 to her most recent collection and will be organised thematically instead of chronologically. In order to enhance the state of "in-betweenness" the mannequins used in the exhibition will be shown at eye level, with no physical barriers, in order to break down the usual perceived distance between visitor and object.
When: May 4, 2017 to September 4, 2017
Photo: Rei Kawakubo for Comme des Garçons (Japanese, founded 1969), "Body Meets Dress - Dress Meets Body," spring/summer 1997. Courtesy of The Metropolitan Museum of Art, © Paolo Roversi
Marilyn - I Wanna Be Loved By You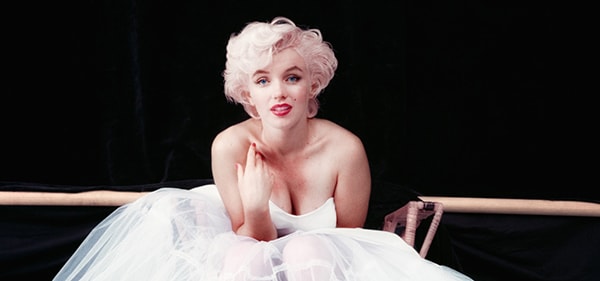 Where: Hôtel de Caumont, Centre D'Art, Aix-En-Provence, France
Marilyn Monroe is perhaps one of the most photographed actresses in the history of cinema. She has been photographed by some of the most celebrated photographers of her time: André de Dienes, Milton Greene, Philippe Halsmann, Eve Arnold, Cecil Beaton, Sam Shaw, Ed Feingersh, George Barris, and Bert Stern, all contributed to making her an internationally known icon. The exhibition, named Marilyn, explores the relationship the actress had with photography and the role it played in creating her icon image. Featuring more than sixty photographs, the exhibition follows her career from a pin-up model to an actress to the legendary star and how her exceptional photogenic nature contributed to her rise to fame.
When: October 22, 2016 to May 1, 2017
Photo: by Milton H. Greene © 2016 Joshua Greene - www.archiveimages.com
The World of Anna Sui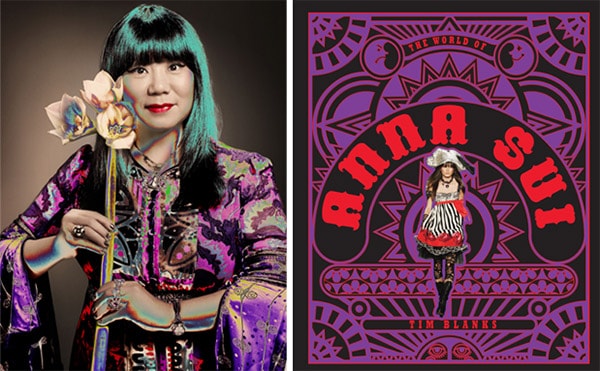 Where: Fashion and Textile Museum, London, UK
Anna Sui is one of the most iconic fashion designers in the United States. Her signature rock and roll, romantic style is known for being able to reinvent pop culture time after time, remaining relevant with each new generation. The exhibition The World of Anna Sui tracks her rise to fame, starting with her first catwalk show in 1991 to the present day and explores how her designs have shaped the course of fashion history. Marking the first time that an American designer has been the focus of a retrospective exhibition in the UK, the exhibit features over 100 looks from Anna Sui's archive, showcasing a roll call of archetypes from the Surfers and School Girls to the Hippies, Mods and Punks.
When: May 26, 2017 to October 1, 2017
Photo: Anna Sui, 2011 © Anna Sui; The World of Anna Sui, book cover 2017
The House of Dior: 70 years of Haute Couture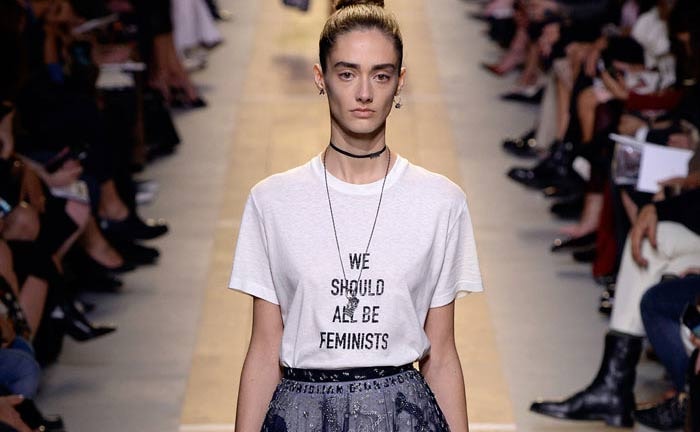 Where: The National Gallery of Victoria, Melbourne, Australia
In honour of the seventieth anniversary of Dior, the French fashion house has teamed up with the National Gallery of Victoria to host a unique retrospective exhibition. Entitled The House of Dior: Seventy Years of Haute Couture , the exhibition features over 140 garments designed by Christian Dior Couture between 1947 and 2017, making it the largest retrospective from the Dior in Australia. The exhibit explores the history of Dior by examining key pieces from the seven designers who have each played a pivotal role in shaping the fashion house's identity: Christian Dior, Yves Saint Laurent, Marc Bohan, Gianfranco Ferré, John Galliano, Raf Simons and Maria Grazia Chiuri. The exhibition also focuses on Christian Dior's early influences, design codes, offers insights into its atelier workrooms as well as the role of accessories.
When: August 27, 2017 to November 7, 2017
Photo: Dior SS17, Catwalkpictures.com
Diana: Her Fashion Story
Where: Kensington Palace, London, UK
Although is has nearly been 20 years since her death, the style of Princess Diana continues to live on and is set to be honoured in a special exhibition at Kensington Palace. Entitled Diana: Her Fashion Story, the exhibit follows the evolution of the late Princess Diana's style, starting with the demure, romantic outfits of her first public appearances up to the elegant, glamour and sophisticated air she exuded later in life. The exhibition is set to showcase a number of her favourite outfits, including evening gowns worn on engagements in the 1980s, to the Catherine Walker suits that made up Princess Diana's 'working wardrobe' in the 1990s. It is also set to examine her relationship with her favourite designers at the time.
When: Opens February 24, 2017
Yves Saint Laurent Museum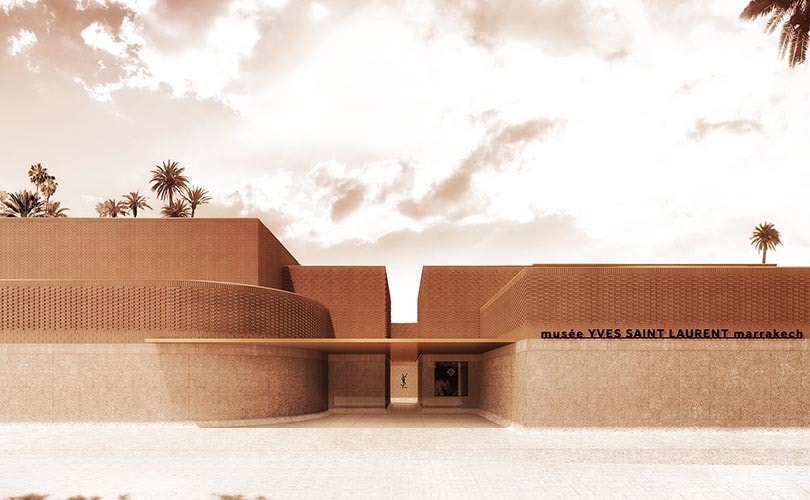 Where: Yves Saint Laurent Museum, Marrakech, Morocco and Paris, France
Not one, but two museums dedicated to the work of the the late Yves Saint Laurents are set to open their doors this year. Located in Paris and Marrakech, the museums are set to offer visitors a closer glimpse into the life and career of the beloved couturier. The latter of the two museums holds special significance as the city itself is said to have a profound effect on the couturier's lifework. Together the Fondation Pierre Bergé--Yves Saint Laurent and Fondation Jardin Majorelle are set to open the Musee Yves Saint Laurent Marrakech this fall, which will house an selection of the designer's work. The museum building was designed by French architecture firm Studio KO and is located adjacent to the Jardin Majorelle, which the late designer saved from destruction once up a time together with his onetime partner Pierre Berge in the 1980s.
When: Fall 2017
Photo: Courtesy of Studio KO, Musee Yves Saint Laurent, Marrakech
Homepage Photo: Peter Lindbergh Press Preview at the Kunsthal, © Simon Trel Photography, FashionUnited
Danielle Wightman-Stone

|

The late fashion designer Oscar de la Renta is to be honoured with a line of stamps by the United States Postal Service, including a black-and-white portrait of the designer shot by Inez van Lamsweerde and Vinoodh Matadin.
"The new year is shaping up to be exceptional as the Postal Service continues to produce stamps that celebrate the people, events and cultural milestones that are unique to the history of our great nation," said Mary-Anne Penner, US Postal Service director, stamp services. "We are very excited to showcase these miniature works of art to help continue telling America's story."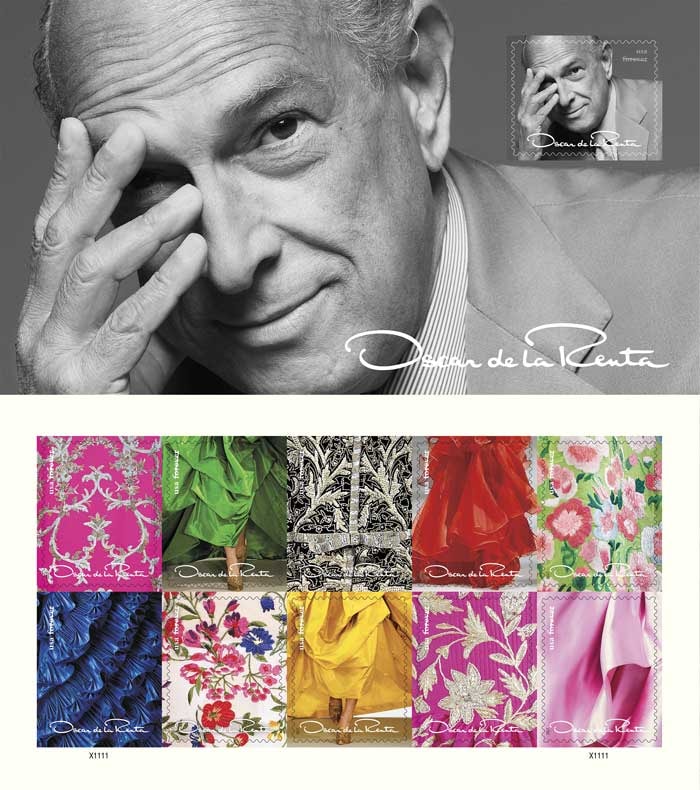 The pane of 11 stamps will also include 10 details from several of his most exquisite gowns, including a flamenco-style red ruffled dress, a pink-and-gold embroidered gown from his autumn/winter 2013 collection, as well as a number of his floral designs.
The famed designer passed away at the age of 82 after a long battle with cancer. Born in Santo Domingo, Dominican Republic, the designer became known for his romantic, glamorous styles often associated with Hollywood red carpets. His dresses have been worn by the likes of Amy Adams, Sarah Jessica Parker, Penelope Cruz and Jennifer Garner, and he also designed Amal Alamuddin's bridal gown for her wedding to George Clooney.
Other stamps to be issued include the Gateway Arch in St. Louis, MO, the Lili'uokalani Gardens in Hilo, Hawaii and the azulillo Chilean blue crocus flower.
Image: courtesy of United States Postal Service
Vivian Hendriksz

|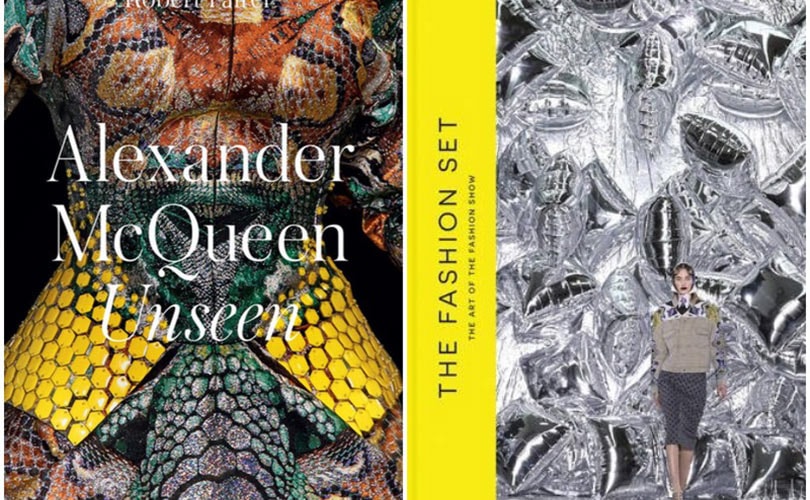 London - A coffee-table book is a key side-selling product in the fashion industry, and no fashion lover's living is complete without a tome or two. With the holidays waiting at our doorstep, FashionUnited has made a selection of this year's latest and greatest fashion coffee-table books. After all, a fashion book makes a lovely gift for those keen to expand their fashion knowledge, or those looking to extend their current collection or for those simply looking to marvel at the beautiful images.
Prêt-à-portea
A key must have for those who love fashion or baking, or both. The coffee-table book 'Prêt-à-portea' is chockfull of "fashionable goodies" inspired by catwalk looks of the likes of Jimmy Choo, Moschino and Zac Posen. The book also features Burberry Trench Coat cookies and Anya Hindmarch handbags made from blueberry cake. Mourad Kahiat, the head pastry chef at the Berkeley hand made the twenty recipes included in the book. The London-based hotel is known for its signature fashion inspired sweets and every season offers new cookies and cupcakes inspired by the latest catwalk looks. This delightfully sweet book is currently retailing for 12.05 pounds at Amazon.co.uk.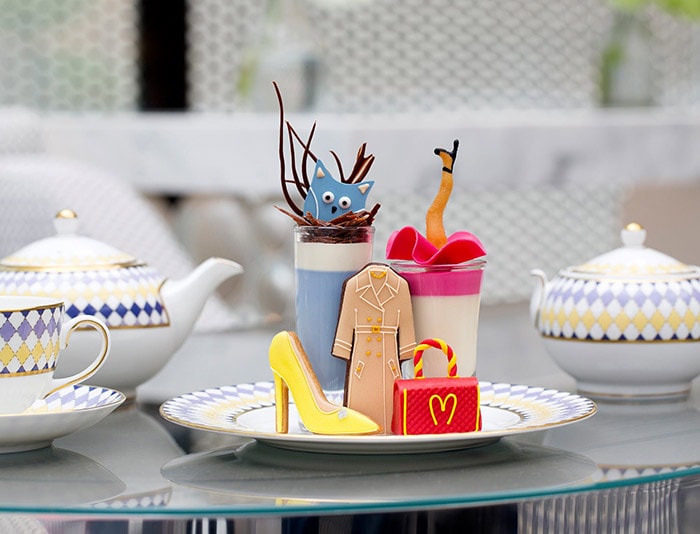 Photo: The Berkley, Facebook
Alexander McQueen Unseen
The number of fashion coffee-table books published on the late designer Alexander McQueen is close to rivalling those devoted to the great luxury kings and queens - Dior, Prada and Chanel - to name a few. However, unlike previously coffee-table books published on Alexander McQueen, 'Unseen' features unique behind-the-scenes images and never-before-published photographs taken by Robert Fairer. The pictures are accompanied by commentary by Claire Wilcox, curator at the Victoria & Albert Museum and the mastermind behind the V&A's exhibition 'Alexander McQueen: Savage Beauty.' Together the two revisit the designers most celebrated and iconic collections and creations and shine a light on all the "grit and spirit" which made McQueen's work truly unique. Hardcover version currently available for 31.20 pounds via Amazon.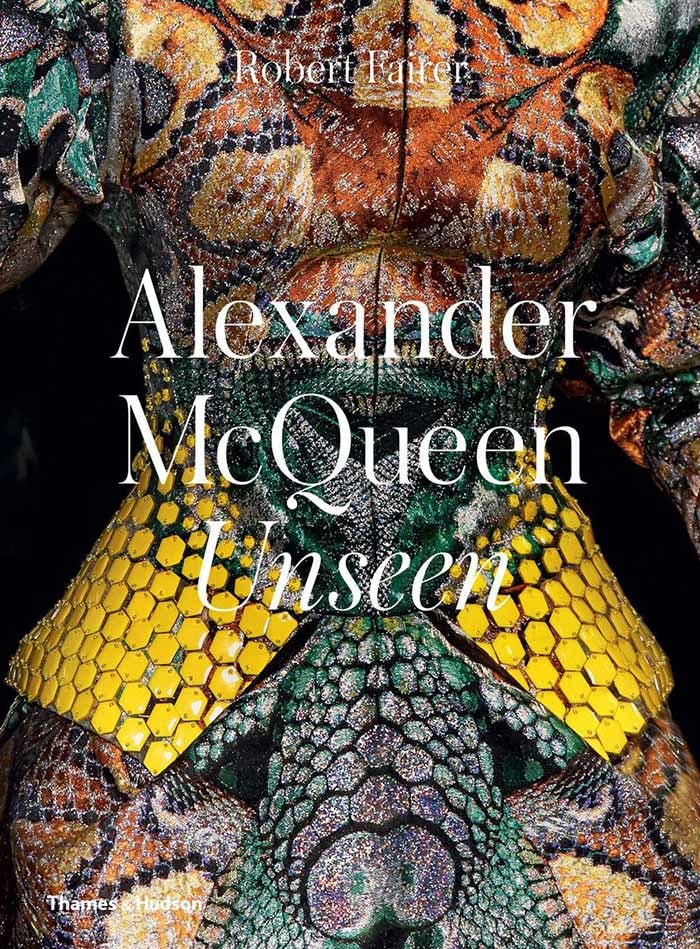 Cover: Thames & Hudson, Twitter
The Fashion Set: The Art of the Fashion Show
A definite must-read for all fashion, theatre and design lovers, 'The Fashion Set: The Art of the Fashion Show' focuses on the art of hosting a catwalk show and the importance behind presentation. The coffee-table book, written by Federico Poletti and Georgia Cantarini, also highlights the transformation fashion shows have undergone over the past decades, how they have become a work of art in their own right - at least those hosted by fashion houses able to afford it. Ranging from innovators like Dries van Noten, who marched models down a banquet table to Karl Lagerfeld, who paraded his Fendi collection next to the Great Wall of China, fashion shows themselves seem to becoming the centre of attention at times, at times even eclipsing the clothes they are designed to compliment. 'The Fashion Set' retails for 26 pounds at WHSmith.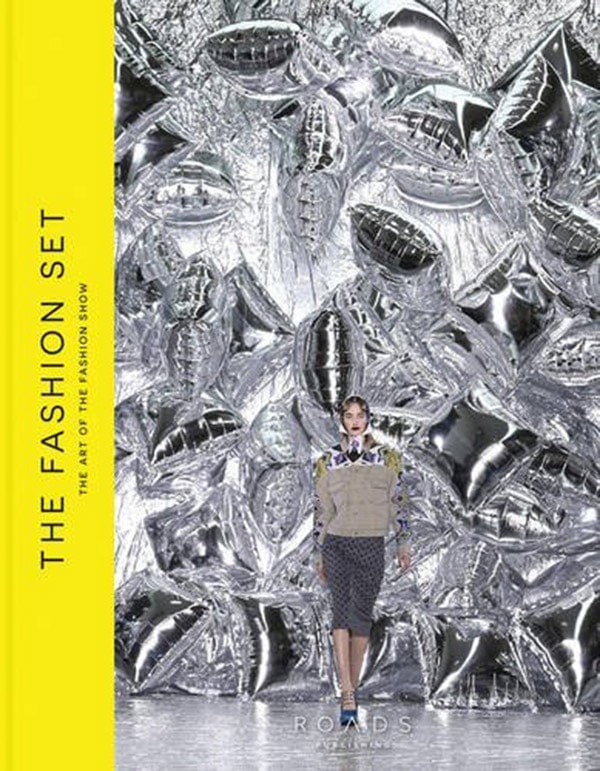 Cover: Amazon
Gucci - Blind for Love
Gucci released a limited edition coffee-table book entitled 'Blind for Love.' The title, much as the contents of the book, act as a visual reference of the Italian fashion house's Cruise 2017 collection presentation, which took place at the Westminster Abbey. Led by creative director Alessandro Michele, the book features photographs of the show and behind the scene pictures take by British artist and photographer Nick Waplington. The images are mixed with lyrics from 'Scarborough Fair'; an English ballad that was played during the fashion show. Only 2,000 copies of the book were created, retailing for 95 US dollars. Fun fact: the cover of the book-box set features Queen Elizabeth I, who was coronated at Westminster Abbey on January 15, 1559.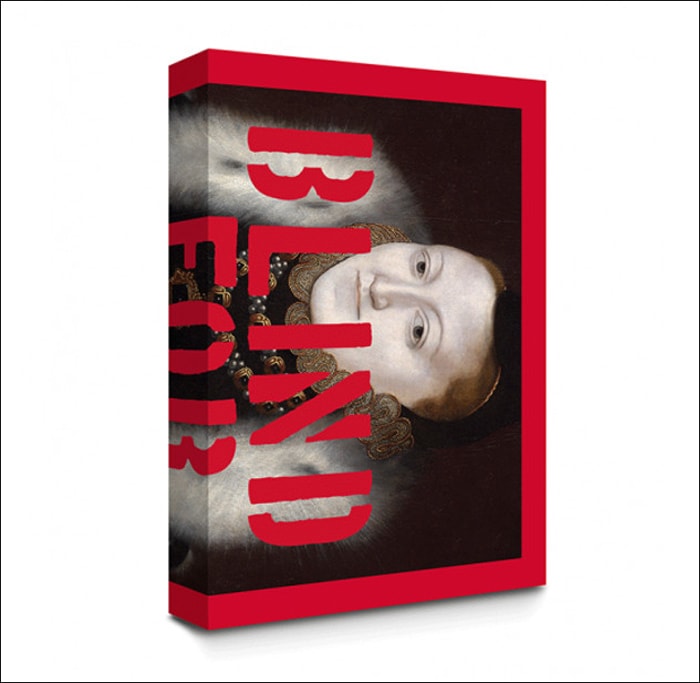 Photo: screenshot website Assouline
Victoria Beckham: Style Power
The coffee-table book 'Victoria Beckham: Style Power' visually tells the story of how Victoria Beckham outgrew her previous image linked to the Spice Girls and became a style icon and respected fashion designer. The book, the first dedicated to the designer's impact on the fashion industry, documents the evolution of Beckham's design aesthetic, starting with her debut capsule collection in 2009 up to her catwalk shows in 2016. Written by David Foy, 'Style Power' is the first retrospective of Victoria Beckham's work and currently retails for 14.95 pounds.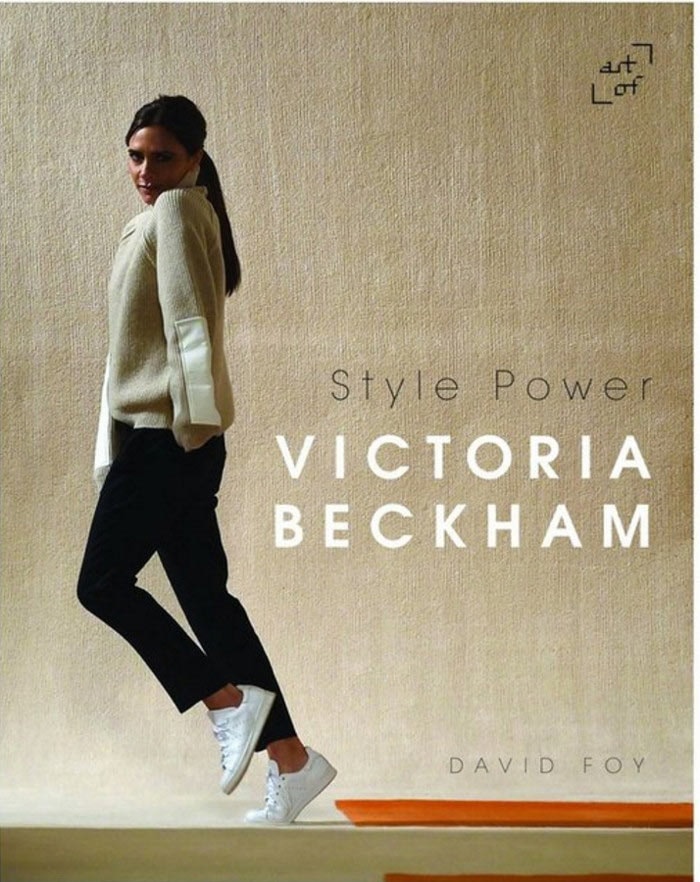 Photo: screenshot Bol.com
Louis Vuitton Fashion Eye
French fashion house Louis Vuitton has released five new books in one this year: 'Fashion Eye Miami, Paris, Shanghai, California and India.' The luxury brand commissioned both emerging talents as well as established photographers and fashion photographers, such as Jeanloup Sieff, Kourtney Roy and Guy Bourdin, to capture their city, country or region in fashion pictures. The results are catalogued in the coffee-table books, which are available separately or together in a limited edition box set.
Versace
The much awaited visual autobiography of Donatella Versace is a must have for all Versace fans. Written by the icon herself, together with Maria Luisa Frisa and Stefano Tonchi , the book follows the rise of the Italian fashion label from a family run company into one of the world's leading fashion houses from Donatella's point of view. 'Versace' features both catwalk photographs as well as backstage images from the fashion houses archive, taken by renowned photographers such as Richard Avedon, Irving Penn and Steven Meisel. The book also features a number of images of the original "supers" who modelled for Versace over the years, such as Christy Turlington, Naomi Campbell and Linda Evangelista. 'Versace', published by Rizzoli, retails for 95 US dollars.
70 Years of Dior By Christian Dior
In honour of fashion house Christian Dior's seventieth anniversary, the French company has published the first volume of a seven volume series dedicated to its history. Each volume will be dedicated to the work of each designer to led Christian Dior, starting with the man himself, who founded his eponymous label in 1946. Following editions will celebrate the works of designers such as Yves Saint Laurent, Marc Bohan, Gianfranco Ferré, John Galliano, Raf Simons and Maria Grazia Chiuri. The first volume, entitled 'Dior by Christian Dior 1947-1957' is currently available at publishers Assouline in French, English and Chinese for 195 US dollars. The other six volumes will be released between 2017 and 2018.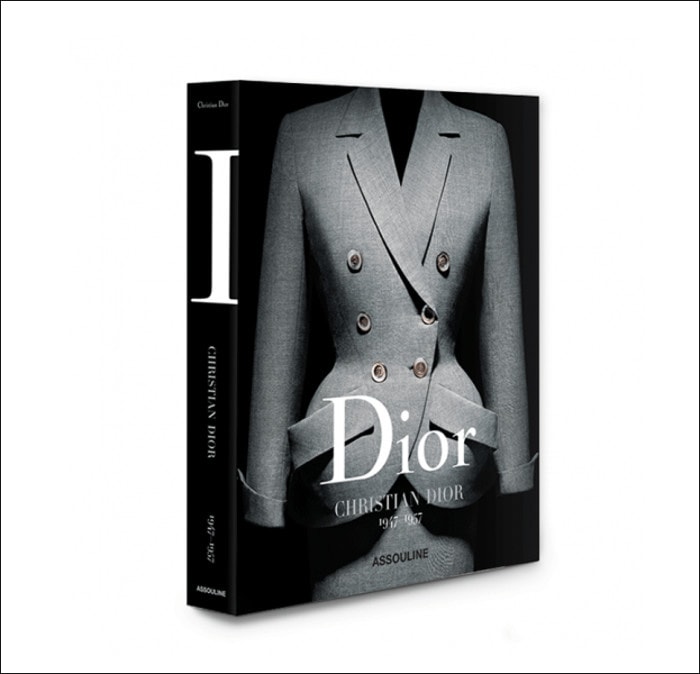 Photo: screenshot website Assouline
The Coveteur: Private Spaces, Personal Style
This one of a kind coffee-book offers readers the chance to marvel at the wardrobes and fashion collection of 50 of the leading ladies and gentlemen of today - think Karlie Kloss, Jessica Alba and Tommy Hilfiger. Published by TheCoveteur.com, the book celebrates the website's 15th anniversary by sharing a glimpse into the closets of fashion designers, actors, models and musicians. The photographs, taken by Jake Rosenberg, capture their favourite pieces, accessories and collectables and offer viewers an intimate look into their lives. 'The Coveteur: Private Spaces, Personal Style' hardcover retails for 17.95 pounds on Amazon .
Vetements Summercamp 2
The debut book from hit-label Vetement was sold out within a day, so the brand did not wait long in releasing its second book. Entitled 'Summercamp 2', the 480 paged book pays homage to Vetements Spring/Summer 2017 collection, as well as their collaborations with the likes of Juicy Couture, Brioni, Champion and Manolo Blahnik. Images in this visually telling coffee-book where taken by photographer Pierre-Ange Carlotti, with the book itself retailing for 50 euro online.
Sara Ehlers

|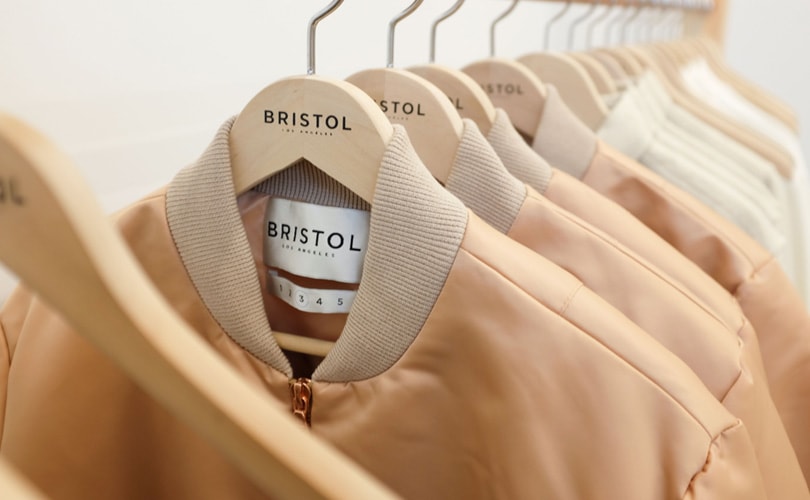 Los Angeles menswear retailer Bristol was recently recognized as the winner of Gen Art's 2017 Fresh Faces in Fashion. The organization just announced the line, founded by Tommy Nowels and Luke Tadashi, as first place for the program.
The event was held in Los Angeles earlier this year with four finalists. The designers included menswear line Elliott Evan, womenswear line 24N 118W, accessories line Legier and footwear line Rafa. The competition takes place every year in L.A. debuting the collections of the "five most promising Los Angeles based brands in select categories that embody the West Coast lifestyle," according to Gen Art's website. These categories include ready-to-wear, streetwear, sportswear, and accessories.
As winners, the duo founders of Bristol will receive a mentorship by a Gen Art designer alum, who has yet to be named. The winners, who launched the menswear line in 2014, will also receive inclusion in its Harvey Nichols retail program, marketing and public relationships support, and overall business advice.
It seems after two years that Gen Art has already seen the progress made by the emerging brand in L.A. by giving this award. Just earlier this year in October, Bristol had debuted a retail pop-up in Culver City, growing its presence in the city. Since then, the Nowels disclosed to FashionUnited that although no confirmed retail location is in the works, that a permanent space would happen someday. For now, the brand has been focusing on continuing its e-commerce webstore.
Photo: Bristol
Jackie Mallon

|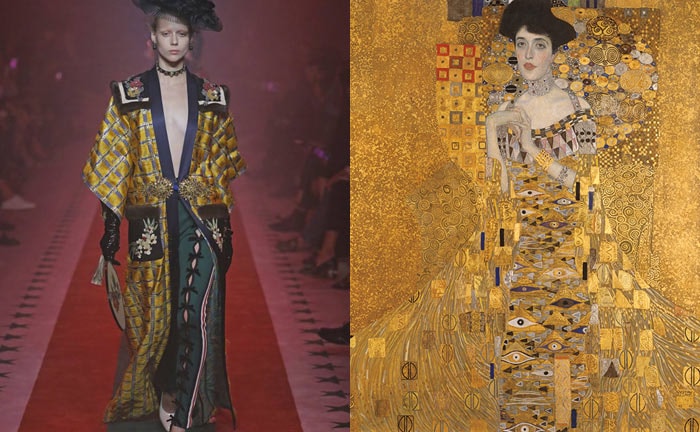 "These invariably fashionable women were formidable characters and role models for the emerging archetype of the New Woman" states the brochure accompanying the Neue Galerie's exhibit "Klimt and the Women of Vienna's Golden Age 1900 -1918."
Here we are as in olden days, happy golden days of yore
This holiday season women across this nation are still reeling from the recent blows to their self-esteem and collective dreams, but gazing at these gilded goddesses from another era, when society was in equally profound flux and progressive women were challenging a similar patriarchal establishment, gives one heart for the year ahead. Consider it fortification of the soul.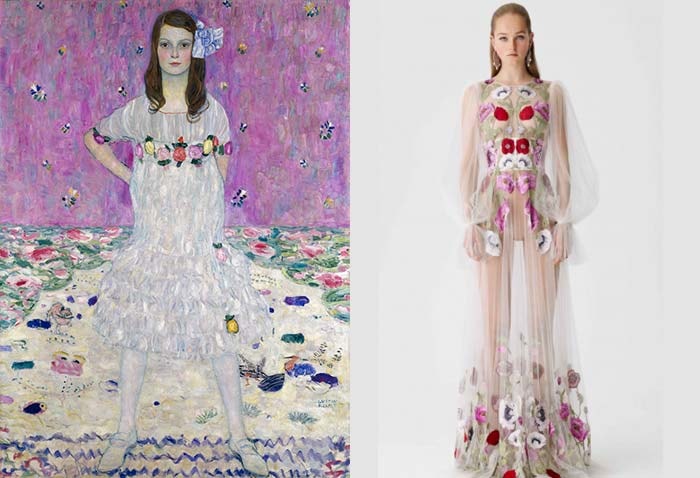 Faithful friends who are dear to us, gather near to us once more
As we admire the glittering Christmas windows, reflect over mulled wine, and plan on splurging for a party dress to ring in a brighter 2017, it might be worth considering this: Klimt's women had no vote, had to marry well to be considered in society, and were predominantly Jewish staring down WWI and the subsequent ascension of Hitler. However Adele Bloch-Bauer, the famous "Woman in Gold" of 2015's Hollywood movie, and the only woman ever to be painted by Klimt twice, wielded a stealthy power as a hostess of salons attended by the intellectual and social elite of the day. A networking agent, a connector, a unifier, her spirit is as relevant and contemporary as ever.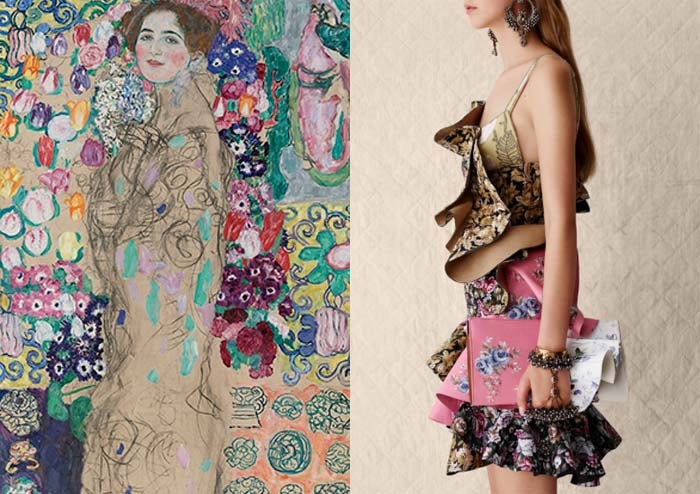 From now on, our troubles will be miles away
After 1900, Klimt had a sort of awakening, and recognizing the importance of women in his work, from then on chose to exclusively paint females, which he did on large-scale canvases filled with peonies, chrysanthemums, tulips, carnations, embellishing his subjects in gold leaf and exotic symbols, rendering them icons of beauty that, over a century later, are marching en masse down our Spring 2017 runways. But they weren't just pretty, to be admired. From their direct stares, decadent robes and aloof poses, even the slight flush to their pale faces that make us wonder what they've been up to, we know they were powerful, unapologetic, mysterious muses, almost sovereign-like, with deep inner lives. They were modern, chic and shaping society.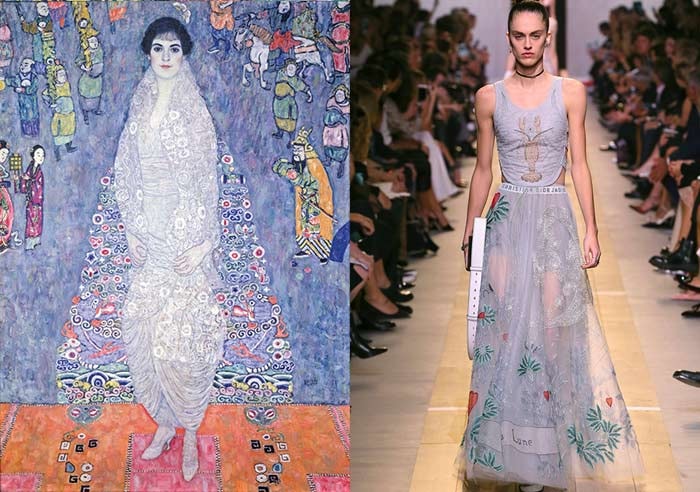 Visiting the Neue Galerie with its high-ceilinged, wood paneled rooms we can easily find ourselves transported to one of their intimate bourgeois salons. To the sound of the Viennese waltz in the next room, this is an ideal spot to huddle up and regroup.
As I sit in a room with malachite-colored walls, someone mentions Klimt's father was a goldsmith, which along with other influences such as Byzantine mosaics, Asian art and ancient Egypt, inspired his son's experimentation with gold leaf in his paintings. Well, it's certainly a more aesthetically pleasing signature and continuation of one's father's legacy than emblazoning one's name in giant gold letters across generic glass buildings...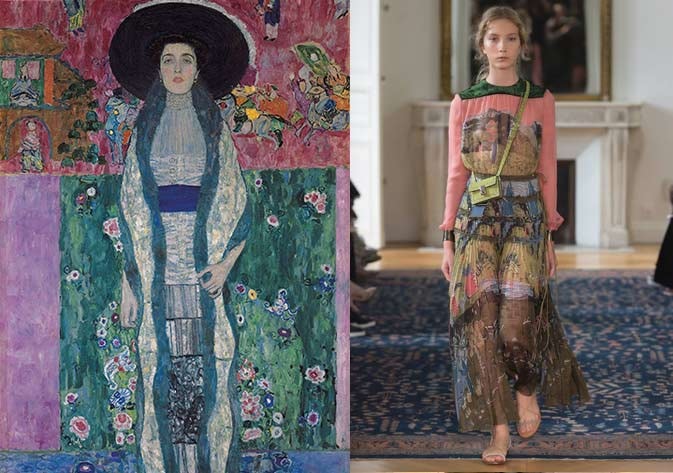 So hang a shining star upon the highest bough
So as we strive to rise up––maybe we're already intending to join the Women's March on Washington in January?––we could do worse this holiday season than channel the Adele Bloch-Bauer inside all of us to usher in a new golden age of women. I'm with her.
The exhibit runs until January 16 2017. Wear your most decadent attire.
Klimt images from NeueGalerie.org; runway images from Facebook pages of Gucci, Alexander McQueen, Dior and Valentino featuring Spring/Summer 2017 collections.
By contributing guest editor Jackie Mallon, who is on the teaching faculty of several NYC fashion programmes and is the author of Silk for the Feed Dogs, a novel set in the international fashion industry.
Don-Alvin Adegeest

|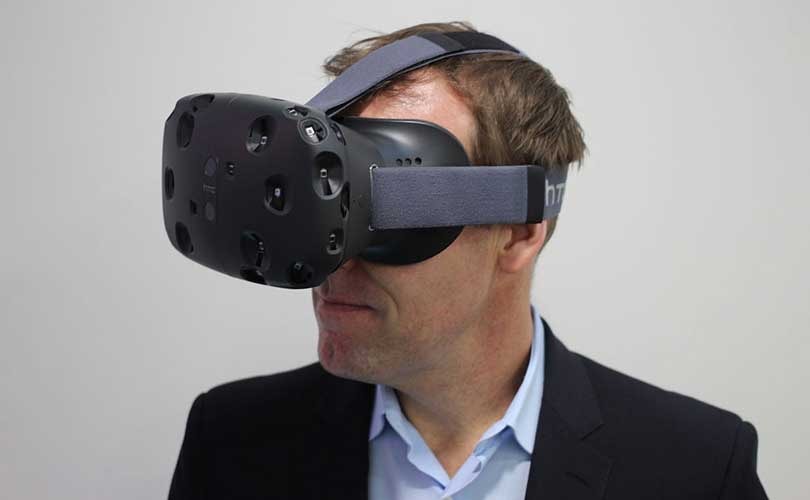 London - American casual wear brand Rag & Bone is venturing into the world of technology with its first virtual reality documentary.
Created in association with Google, the six-minute film will be available for viewing on the CFDA's YouTube Channel.
The short documentary is a behind the scenes look at Rag & Bone's New York Fashion Week show last September, and was produced by VR company Two Bit Circus.
The film coincides with Google's new VR headset
Google last month launched a new VR headset called the Daydream View, which it hopes viewers will be tempted to buy before they watch the video.
Rag & Bone chief executive officer Marcus Wainwright told WWD the show's custom music and lights were designed to be immersive and created a "visual landscape" primed for VR.
"You can watch it a million times and watch a million different films," he said, as VR allows the viewer to experience a full 360-degree video at all times. "Even if you set out to achieve something, depending on where the watcher is looking, you can see something completely different. I didn't think about that at the beginning, but once I saw it, I realized it won't be the same for anybody, really."
Julia Hamilton Trost, who heads up business development and content partnerships for Google VR, said Rag & Bone was a good fit for the collaboration since both the brand and the high-tech headset seek to be both chic and approachable.
Wainwright continued: "Our main goal is to create brand imagery that allows people access into what Rag & Bone stands for and what it thinks is cool."
Photo credit:VR headset HTC Vive, source: Wikimedia Commons