'How can I succeed in fashion?' is a crucial question for young fashion graduates. Most attempt to find employment, some decide to continue with their education and a number decide to start their own business. Unfortunately, most of the latter fail.
The fashion industry is changing at a staggering speed. Advances in technology, a rapidly changing global economy, fragmentation of the supply chain and the development of mobile commerce are all questioning existing business models. In short, how do you become a successful fashion entrepreneur in today's fashion industry?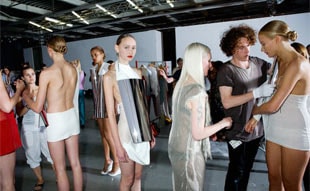 Amsterdam Fashion Institute (AMFI), in collaboration with London College of Fashion (LCF), is launching a new and unique Master's Programme 'Fashion Enterprise Creation'. This Masters aims to foster, strengthen, and evolve the link between creativity, business, technology, research and fashion by guiding and mentoring individuals in setting up independent innovative fashion businesses and the development and launch of new fashion products.

FashionUnited took a moment to speak to Leslie Holden, Head of Fashion&Design, and the Masters at AMFI, to know more about this initiative.

FashionUnited: How did you come up with the idea for this new Master's Program?

Leslie Holden: Initially it was a simple realization that in Northern Europe we produce a very high level of training in fashion . We have many very talented fashion professionals not only in design but in the other areas of the industry. Individuals with a strong creative drive. Many of them want to start their own businesses. Many of them try and fail because they don't have any basic training in business in their BA degrees. This is particularly noticeable in fashion design. There is nothing new in this observation. There is a general resistance to commercialize the education of fashion . However , times have changed. We are all aware that the fashion industry has radically changed in the last few years but on the whole we are still training tomorrow's fashion professionals in an old business model, because basically the industry is still operating in this old model.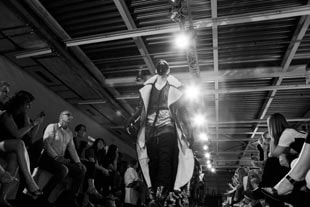 The reason for this is that the key stakeholders, the main gatekeepers of higher education today were educated in another time,when there was still manufacturing in Europe and everyone took their lead from the four fashion capitals. The supply chain has now splintered and fashion weeks are springing up all over the world . Gone are the days we relied on retail buyers attending fashion shows. Now we can design in Amsterdam, manufacture in China and sell to a brand fan in New Zealand all made possible by technology.

The concept of the masters ' fashion enterprise creation' is not about producing more fashion businesses to replicate what we already have , it's about training independent entrepreneur/ researchers who work with other independent entrepreneur/researchers to create new products for new markets utilising new business models.

Who can apply for the Master's Program?

Anyone who has a good BA , 7 or above can apply. They also need to submit with their application a motivation and a proposal for a fashion business. This could be a range/collection, but it could also be a store, a magazine, a service. The best applications will be selected for interviews.

This is AMFI's first Master's Program. Why did you choose Fashion Enterprise Creation instead of another subject, such as fashion communication or trend forecasting?

The intention was to develop a masters which was appropriate for all three departments in AMFI and also took the AMFIs vision and mission onto a masters level. We have a reality school philosophy for our education and we found it appropriate to develop this to a masters level. In the first semester of the masters the students need to register their business . This masters is therefore a reality school concept in its purest form.

For this Master's Program, you're collaborating with London College of Fashion. How did this collaboration begin and why? Do they have the same approach as AMFI?

AMFI has for a long time had a close working relationship with LCF. We are both members of The International federation of fashion technology institutes. Both our director and the head of school of LCF are on the board of this organisation. We exchange students and our faculties have worked on research together . It was a natural progression to collaborate on this masters. We have built the masters together, it has the same modules although the content will vary because of local markets. AMFI aims at providing this education to students who have recently graduated from their BA as this is the market demand in the Netherlands . There are not enough HBO masters for new BA graduates, and there is no provision for a masters in fashion entrepreneurship. We will continue to work closely with LCF when the masters is running. Apart from one module where the students will exchange, we will also share resources in terms of research, blended learning, lecturers, and industry partners .

What are your expectations for the MA in Fashion Enterprise Creation?

In 2018 we will graduate 20 fashion entrepreneurs all with their own unique fashion businesses. Amsterdam will be recognized as a hub for fashion entrepreneurialism . 20 new businesses each year with new products , new markets, new business models working across a borderless global landscape.

Photography: Joris van Egmond