London Fashion Week opened on Friday with a new push to boost online sales, as designers seek to turn the democratisation of the catwalk through live streaming and Twitter into cold, hard cash. The next five days will see more than 80 designers present their spring/summer collections, a showcase of creative

talent from the likes of Burberry, Vivienne Westwood, Mary Katrantzou and Christopher Kane, including a one-off show by Marchesa.

More than 5,000 visitors are expected to attend but as elsewhere, the abundance of live streaming, instant updates on Twitter and Instagram, and e-commerce sites mean the latest looks are now available to anyone with an Internet connection.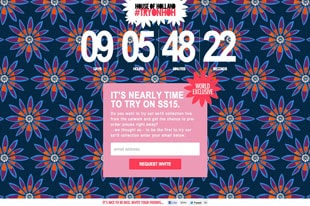 Bigger and more established names in New York, Paris and Milan are all seizing on the sales opportunity this presents. But like a teenager showing her parents how to use the latest smartphone, London -- traditionally the young upstart of the fashion world -- intends to lead the way.
"London is set to be the most tech-savvy fashion capital in the world," said Natalie Massenet, the chairman of the British Fashion Council and founder of designer fashion portal Net-a-Porter.com. "And the overall aim is to drive sales."
The BFC, which organises London Fashion Week, has enlisted Internet giant Google to help in its efforts to get designers to boost their online presence, and a raft of new initiatives are planned this week.
On Monday, Burberry Prorsum will immediately sell the nail varnish used in its runway show direct to Twitter users, while fans of House of Holland will be able to watch Saturday's show live online and try the clothes on their very own digital avatar.
Meanwhile Hunter boots will be posting curated video clips from its catwalk show almost instantaneously on Twitter, and targeting content based on users' geographic location to ensure they get the products right for their region and climate.
Google gets on board
Korean label J. JS Lee opened fashion week with a structured, minimalist collection in sleek navy, elegant white or a bold blue flower print on white or black -- all live-streamed, of course.

Online clothing sales are set to reach 10.7 billion pounds (17.4 billion dollars, 13.4 billion euros) in Britain this year -- an increase of 14.5 percent in a year and 17 percent of the total spend, according to market research firm Mintel.

With an eye on this growing market, last year the BFC drafted in Peter Fitzgerald, a top sales executive at Google UK, to help London designers boos their online presence. At the time, just 33 percent of on-schedule London designers had e-commerce sites, a percentage that now stands at 43 percent.

Fitzgerald has been holding "boot camps" and one-to-one sessions with design teams to show them how to set up a website and improve their viral marketing, as well as how to engage with consumers on social media.

"The UK is so advanced in how much people spend and their appetite for fashion," he told a LFW event via video link from California. "But what we're also showing designers is that the Internet is truly borderless and many of them are getting over half of their sales now from outside the UK.

"So that world of e-commerce is just awakening." (AFP)