As London tubes ground to a halt and long queues formed at bus stops last night, the UK launch of Forever 21 was in full swing at the suitably unique venue of One Marylebone in London. Undeterred by travel chaos, Fashion United along with other industry

insiders flocked in droves to celebrate the arrival of US fast-fashion onto British soil with an exclusive party and fashion show hosted by fashion model Amber Le Bon.

The evening's show kicked-off with the glitz and glamour of Hollywood Red Carpet followed by Street Edge, Seventies Boho and playful swinging sixties British Pop. Clothing aside, the night belonged to the face of the brand Le Bon - daughter of Duran Duran veteran Simon Le Bon and supermodel Yasmin Le Bon – who sailed onto the catwalk looking every bit the picture of beauty.

"I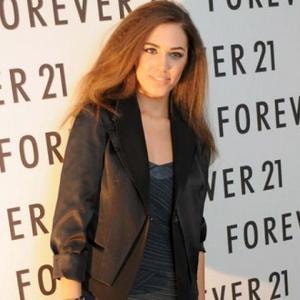 'm thrilled to be working with Forever 21 as they prepare to launch into the UK," Le Bon beams. "Whenever I'm in the US I always make time to visit their stores and I know how excited fashion fans in the UK are to have Forever 21 coming here."

Linda Chang, Senior Marketing Manager at Forever 21, adds: "We are incredibly excited about launching Forever 21 in the UK. This event was a real chance to showcase some of our key looks; we can't wait to see how UK fashion-fans react."

Headquartered in Los Angeles, fast-fashion chain Forever 21 currently operates over 460 stores in America and Puerto Rico, with international operations in Canada, Korea, Dubai and Japan. The retailer has already confirmed store opening dates in Birmingham's Bullring shopping centre on November 12 and Dublin Jervis Centre November 13. UK consumers can also visit the online shop at forever21.com.

Further store openings in France, Belgium, Italy, Spain, Germany and Austria are expected to follow as part of the retailer's European expansion drive.