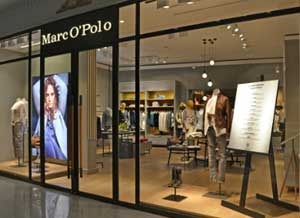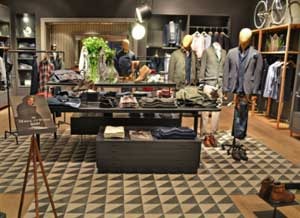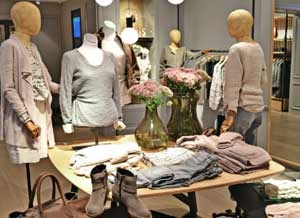 German fashion brand Marc O'Polo has opened its first store in China a few days ago. The new store is located on the ground floor of Shanghai's Global Harbour Mall and covers 250 square meters. It offers the brand's casual collections for men and women as well as shoes and accessories. The company plans to open three additional stores in China this year.
Marc O'Polo opened the new store together with its Chinese franchise partner Zhejiang Semir Garment Co. Ltd. "In close cooperation with our excellent and highly experienced franchise partner we have decided on a premium mall in a perfectly suitable area of Shanghai as the surroundings for our first store. The city is not only the financial center of China, it is also the gateway to the rest of the country," commented Alexander Gedat, CEO of Marc O'Polo.
"While we gain important experience through these stores regarding the right range of products, preferred colors or cuts for jackets, shirts and other styles, we can also benefit from the uplifting power of the market growth in order to continue our expansion plans in the rest of the country," added Gedat.
Zhejiang Semir Garment Co. Ltd. is one of China's largest listed apparel companies and was established 1996 in the city of Wenzhou. It focuses on casual wear and children's wear. Zhejiang Semir Garment Co. Ltd. owns two industrial parks in Wenzhou and Shanghai and operates a network of more than 7800 stores across China.
The store openings in China are part of Marc O'Polo's expansion plans. New stores have already been opened in Russia as well as franchise stores in Croatia and Kazakhstan, with a second franchise store planned for Tallin, Estonia in October. Additional franchise stores have also been opened in its core markets Germany and Switzerland to continue its support of the brand's profitable growth.