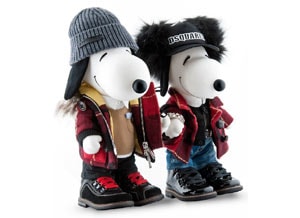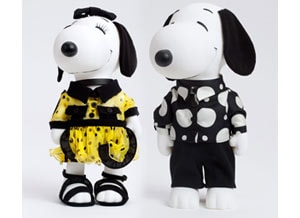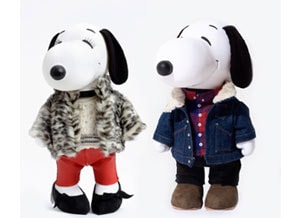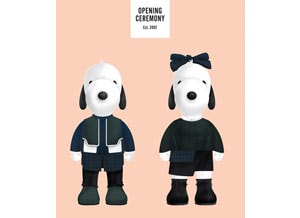 For a comic-strip figure, Snoopy is one fashionable dog.
Best known as Charlie Brown's beloved companion from the comic series 'Peanuts,' Snoopy is set to receive his second designer makeover in honor of the comic strip's 65th birthday and as part of the renewed 'Snoopy in Fashion' marketing campaign.
In 1984 a list of designers including the likes of Karl Lagerfeld, Giorgio Armani, Diane von Furstenberg and Jean Paul Gaultier, all created outfits for Snoopy and his sister Belle. The resulting collection consisted of custom made garments which reflected the designers signature style and current trends, which were then exhibited around the world.
Now the campaign is being revamped in time for the 30th anniversary of 'Snoopy in Fashion' and a year before the launch of the first 'Peanuts' feature length film. Dries van Noten, Calvin Klein, Isabel Marant, Rodarte, as well as Betsey Johnson and Diane von Furstenburg, who previously designed outfits for the original campaign, will all dress Snoopy and Belle.
"We are so excited to celebrate again 30 years later with Snoopy and Belle in fashion," said von Furstenberg to WWD. "We designed some pajamas for Snoopy and a wrap dress for Belle, both in our signature chain link."
The 2014 relaunch of "Snoopy in Fashion," which will showcase beagle dolls wearing the designer creations is set to launch 8 September at the New Museum during New York Fashion Week. Afterwards the exhibit is set to travel to the Palais de Tokyo in Paris, Moscow and Milan.
Image source: Vogue, Courtesy of Peanuts Worldwide