8 young and talented designers have penned a letter to students at Central Saint Martins, urging them to explore the ethical side of the fashion industry and not use fur in their collection.
The letter, which encourages students to embrace vegan materials and reject any offers from fur companies to use their skins or pelts in exchange for collection sponsorship, is signed by none other than Hannah Weiland, founder of Shrimps and London fashion week designer. Her signature is joined by Marta Jakubowski, Faustine Steinmetz, JH Zane, Molly Goddard, Felder Felder, Renli Su and Vika Gazinskaya.
"As future fashion designers, students at Central Saint Martins have a unique opportunity to influence the next generation of consumers by embracing the trend towards cruelty-free fashion," reads the letter. "Humane fabrics have never been more in demand, and the growing number of fur-free designs on international catwalks is a clear indication that you can be daring as well as innovative and rule the runways without harming animals."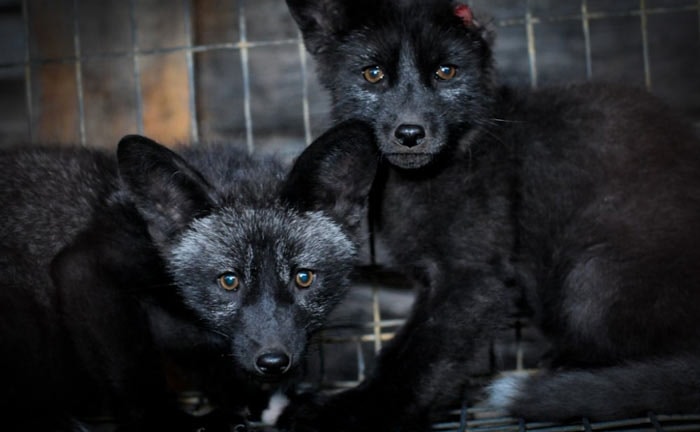 "Fur farming is deeply cruel, bad for the environment, and completely contrary to the spirit of fashion, which should be fun, forward-looking, and innovative. Animals killed for their skins usually spend their entire lives in tiny wire cages before being gassed or anally electrocuted," concludes the letter.
Eighty-six per cent of the Autumn-Winter 2016 collections shown during London Fashion Week excluded fur according to research carried out by PETA and recent studies confirm that 95 per cent of the British public refuse to wear the cruelly produced material.
Undercover exposes have consistently shown how animals such as foxes, weasels and minks are kept confined in cramped, filthy cages without adequate space to exhibit natural behaviours before being beaten, electrocuted or drown for their fur - even at "Origin Assured" farms.
Photo 1: By Copyright © University of the Arts London (Copyright © University of the Arts London) [CC BY-SA 4.0 ( http://creativecommons.org/licenses/by-sa/4.0)], via Wikimedia Commons
Photo 2: JMcArthur / The Ghosts in Our Machine