What should I wear? This question arises often but with particular urgency when working in the fashion industry where one has to dress to impress. Be it for a job interview or a particularly busy day at the office: FashionUnited knows the no-go criteria and how to make a good impression.
The usual business attire in 'normal' jobs consists of a pantsuit or pencil skirt with blazer in neutral colours, combined with a white blouse.
Fun fact: Apart from one white blouse with frills, I do not own anything of that sort. The last time I wore such a 'uniform' was in college when I worked as a hostess for a well-known bank at a trade fair. The money I earned, I quickly invested in clothes that one needs as a fashion professional: a woolen coat by Max Mara, Acne boots and something by Margiela.
Three rules for a lasting impression
Especially in the fashion business, it is impossible to recommend a particular outfit. Every job is different and everyone's boss is different too. But there are a few rules of thumb.
The first and non-negotiable rule: a well-groomed appearance. Regardless of what you wear, make sure to acquaint it - even fleetingly - with an iron. A lint brush may also be a good idea.
The second golden rule: Always wear one unusual piece and have a good story about it ready. The fashion industry appreciates if you show that you are taking it seriously but at the same time, be fluent in sarcasm. At the moment, everything that Paris Hilton would wear is also good for you.
The third golden rule: Do bring your Supreme brick to work. Other fashion insiders will understand.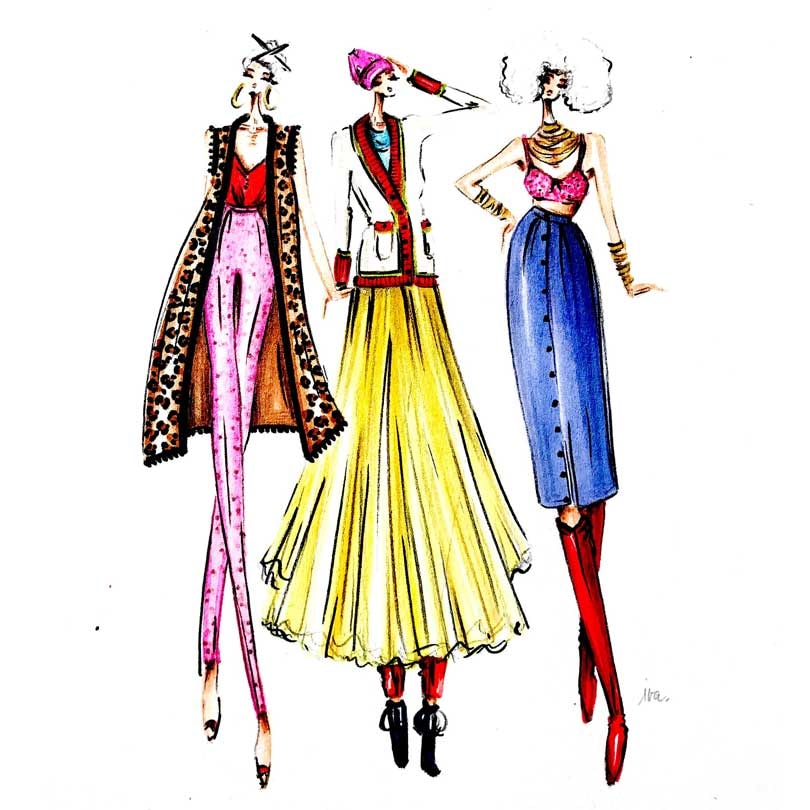 International Dresscode
If in doubt: Black is the uniform of fashion professionals - especially in New York and Berlin. In London, it is important to show one's true colour(s), whereas you can be a bit sexy and more extroverted in Italy. And in Paris - well, if you managed to score a job in Paris, then you will most certainly already know how to dress. If you have been called for a job interview in Paris, then follow one of the numerous 'How to dress like a Parisian/French Woman'-Guides. By now, there should be a separate section for them on Amazon. In any case, you should either wear brand new sneakers (worn out ones are a big no-no) or heels. In Berlin, the opposite is true.
Stay cool in summer
The sun is beating down mercilessly. But 35 degrees Celsius plus are not an excuse for dressing sloppily - not in fashion. For women: The new keyword is body positivity. That means, you may wear what you feel like, when you feel like it. Our tip: Always cover your breasts, as least the nipples. For men: Resign yourself to the fact that you will have to sweat. Short pants and half-sleeved shirts are a no-no. After all, you have to be at a disadvantage somewhere, right? Just see it as one week in the year that you have to pay for your usual priviledges. And thankfully, European summers are short.
Last but not least: Even if you do not have one, pick a favourite designer. You will face that question sooner or later and if you cannot produce an answer, your cover will be blown. The best is if you pick someone from the '90s because then you will prove that you know your history and that you also know what is hip. I would suggest Comme des Garçons, Walter Van Beirendonck or Helmut Lang.

During the month of August FashionUnited will focus on Work in Fashion. For all reads on the theme, click
here
.
This article was previously published on FashionUnited.de Translated and edited by: Simone Preuss
Illustrations: Studio Iva (IGM: studio_iva)