Danielle Wightman-Stone

|
A number of fashion designers including Canadian sister duo Chloe and Parris Gordon, lingerie designer Morgan Curtis, and Bikini Luxe founder Candice Galek have all been named in this year's Forbes '30 under 30' list in the arts and style section.
The annual list highlights the "brightest entrepreneurs, innovators, and game changers" and this year features 600 talents across 20 categories with fashion dominating the art and style and retail and e-commerce sections.
The arts and style showcases Claudia Li, fashion designer who debut at New York Fashion Week in 2015 and has studied in London and worked for J.W. Anderson, alongside Angela Luna, a 22-year-old designer who has created a fashion collection intended to assist refugees, including a cape that transforms into a tent, and Marieclaire St. John from Dresshirt, as well as Canadian sisters Chloe and Parris Gordon founders of womenswear apparel line Beaufille.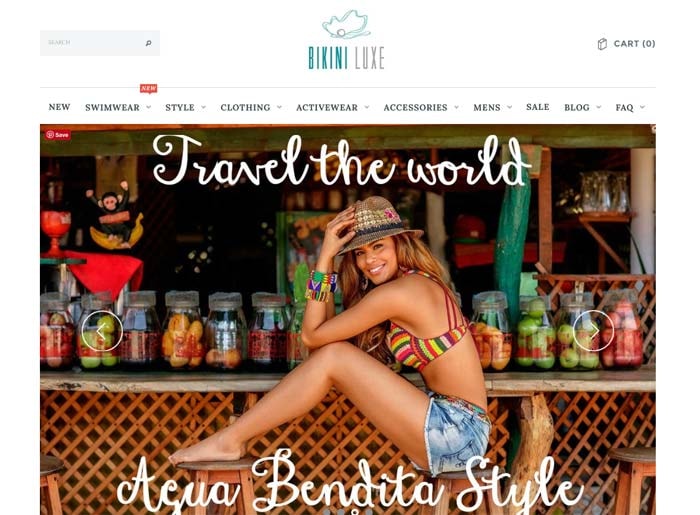 "We are incredibly honoured to be recognised amongst these young talents! Thank you, Forbes, for including #beaufille in your top 30 under 30," the duo wrote on Beaufille's Facebook page.
In addition, lingerie designer Morgan Curtis, founder of Morgan Lane and daughter of famed womenswear designer Jill Stuart made the list, as did VillageLuxe founder Julia Gudish Krueger, and Vanessa Stofenmacher, founder of Los Angeles-based direct-to-consumer fine jewellery start-up Vrai and Oro.
While Candice Galek founder of Bikini Luxe an online swimsuit retailer, is being showcased for her unconventional approach to promoting her website by using professional networking site LinkedIn. The controversial approach boosted Bikini Luxe's sales by 20 percent.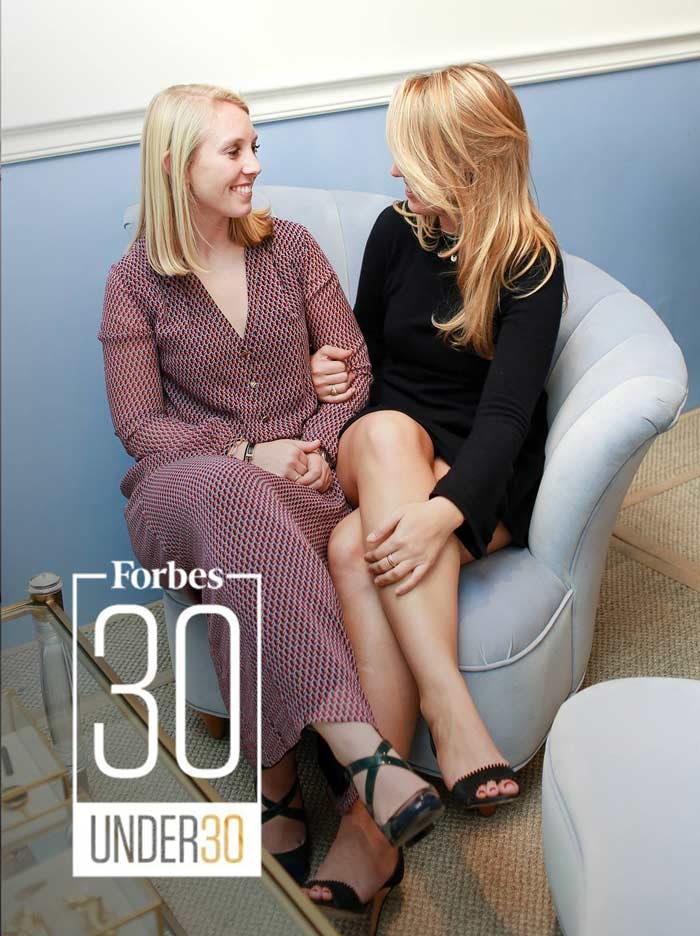 Fashion brands dominate Forbes '30 under 30' retail and e-commerce list
In the retail and e-commerce section, husband and wife team, Laura and Michael Dweck lead the pack for their e-commerce brand Basic Outfitters that is aiming to modernise the sock and underwear drawer, while nieces of fashion mogul Tory Burch, Chloe and Neely Burch have made the list for their Neely and Chloe brand of affordable handbags and shoes.
Others who made the list include: Andrew Brooks, founder of accessories brand Vianel; Jennifer Chong, co-founder of Linjer which sells minimalist leather goods and watches; Ellie Dinh, co-founder and creative director of Girlfriend Collection, a direct-to-consumer fashion label offering environmentally and socially responsible athletic and leisure wear; Matt Dronkers and Andrew Nilon, founders of Electric Family that collaborates with top DJ's to make bracelets and apparel aimed at music fans; Furqan Khan, founder of Kixify an online marketplace to buy and sell trainers; Nicole Najafi founder of upscale jeans retailer Industry Standard; and Justin Schneider, founder of Wolf and Shepherd a footwear brand.
Images: Bikini Luxe website, Neely and Chloe Facebook, and Beaufille website