Danielle Wightman-Stone

|
University of Westminster graduate, Irish-born Katie Ann McGuigan has been named the winner of Fashion Scout's autumn/winter 2017 Merit Award.
Selected from hundreds of applicants, McGuigan's bold silhouettes and colour palette impressed this season's selection panel and will see her following in the footsteps of past winners including David Koma, Eudon Choi, Phoebe English, Roberts|Wood, Han Wen and Xiao Li, with her own solo show during London Fashion Week.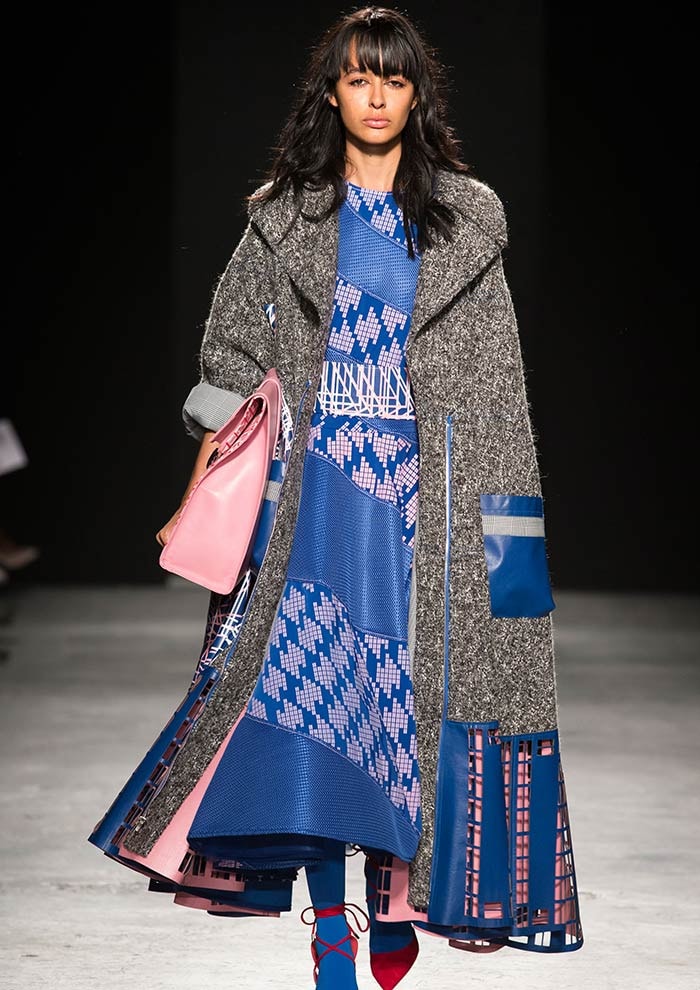 McGuigan's graduate collection featured heavy vinyl prints layered onto leather, laser cut geometric panels and combination of digital and screen printed textiles, which created a complex but aesthetically pleasing silhouette, against the juxtaposition of sharp collars, pleated skirts and a-line coats against circle dress and soft fluid skirts.
"After achieving my goals to create a vibrant, print heavy collection for my degree course, that I was immensely proud of, I am beyond grateful that I was considered for the Merit Award. Fashion Scout," said McGuigan upon hearing she had received the Merit Award. "By giving me the opportunity to yet again be ambitious within my own work, allowing me to create another collection and launch my own brand as well as simultaneously providing me with a wonderful platform to make my mark as an upcoming young designer, has fulfilled one of my many aspirations. I am extremely grateful for this opportunity."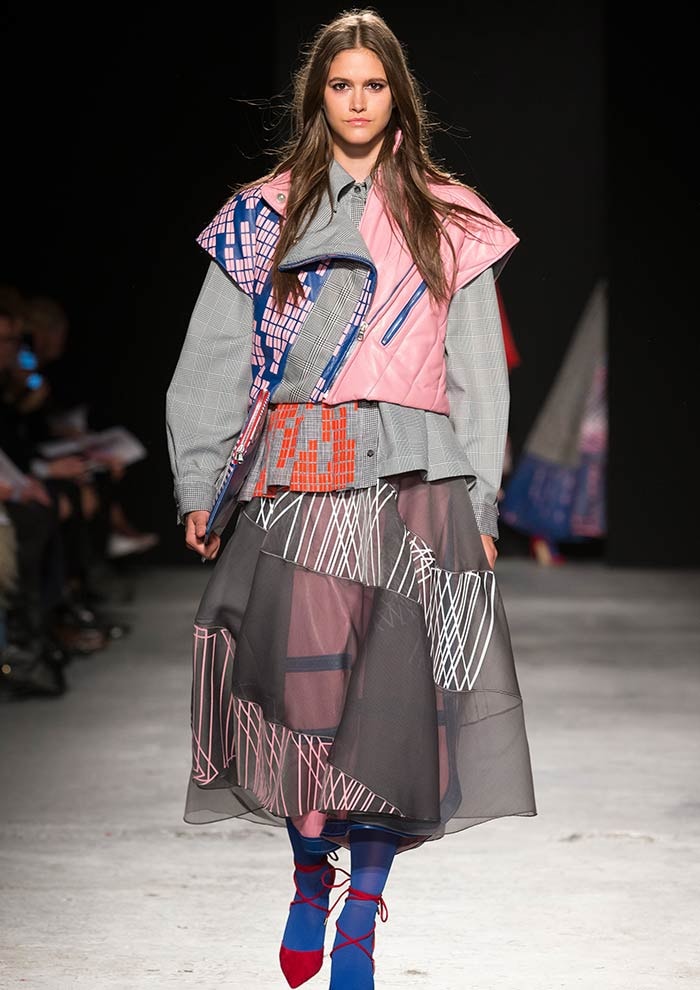 Fashion Scout names Merit Award winner for AW17
During her studies at the University of Westminster, McGuigan interned for McQ in London and Marc Jacobs in New York City, designing prints for both menswear and womenswear collections as well working on embroidery and embellishment placements for autumn/winter 2015.
As the Merit Award winner for autumn/winter 2017 she will receive a fully sponsored catwalk show during London Fashion Week as well as the opportunity to exhibit in the Fashion Scout London Exhibition introducing her to international press and buyers.
Fashion Scout's founder and creative director Martyn Roberts added: "Katie's collection is a skilful demonstration of craftsmanship. Her work stood out at the selection panel as a clear winner of this season's Merit Award. I am delighted that we are able to support talented young graduates achieve their dreams through our initiative."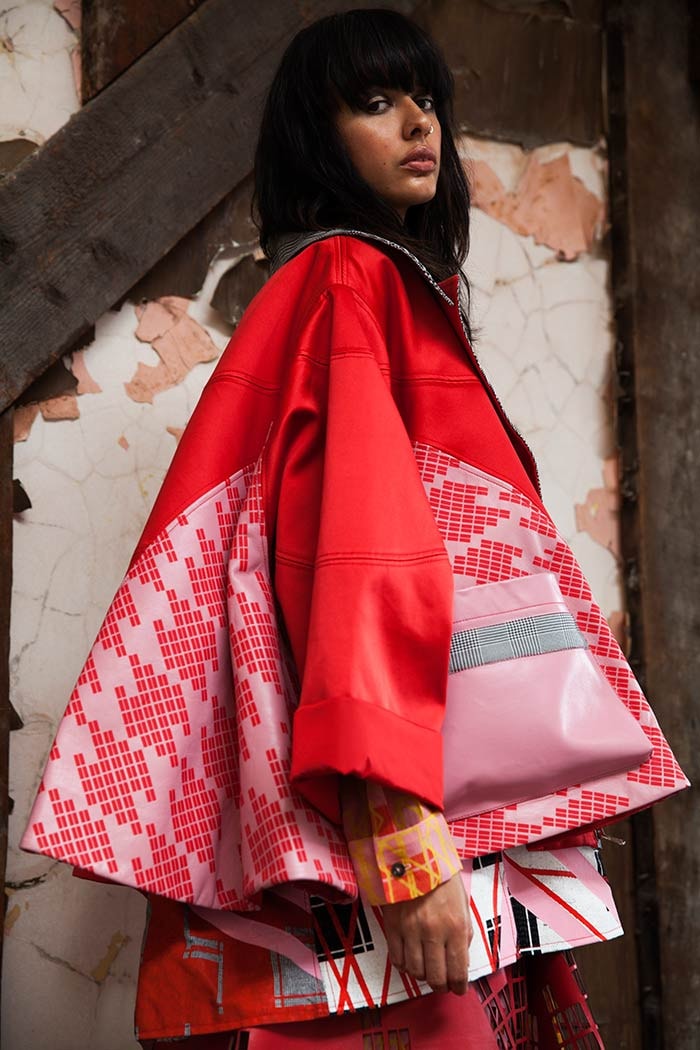 Katie Ann McGuigan will showcase her autumn/winter 2017 catwalk collection at Fashion Scout London on February 18.
Over the past 10 years Fashion Scout has scouted, supported, nurtured and showcased emerging designers including Iris Van Herpen, Peter Pilotto, Eudon Choi, David Koma, Felder Felder, Maria Francesca Pepe, Piers Atkinson, Agi and Sam, Martina Spetlova, Helen Lawrence, and Georgia Hardinge.
Images: courtesy of Katie Ann McGuigan