Danielle Wightman-Stone

|
Christopher Kane was once again crowned Designer of the Year at the annual Scottish Fashion Awards, marking his fifth consecutive win in the category.
The awards, which took place at a ceremony held at the Rosewood hotel in London on October 21, celebrates the best in Scottish fashion also awarded Holly Fulton with a special fashion Innovator of the Year award "for her contribution to fashion by her innovative creativity", while Pam Hogg was named Fashion Icon.
Other award winners included sunglasses brand Tens, founded by three friends Kris Reid and Marty Bell, who grew up in the Highlands, and Sheffield-born Tom Welsh, who scooped the Accessory Designer of the Year accolade. The trio launched Tens in 2014 after raising money through crowdfunding and this year secured investment from Virgin Group founder, Sir Richard Branson to promote the brand overseas.
Young Designer of the Year award went to Glaswegian "designer, illustrator, and radical creative" Charles Jeffrey, while Textile Brand of the Year was awarded to Pringle of Scotland, and Burberry Edinburgh picked up the Luxury Retailer of the Year accolade.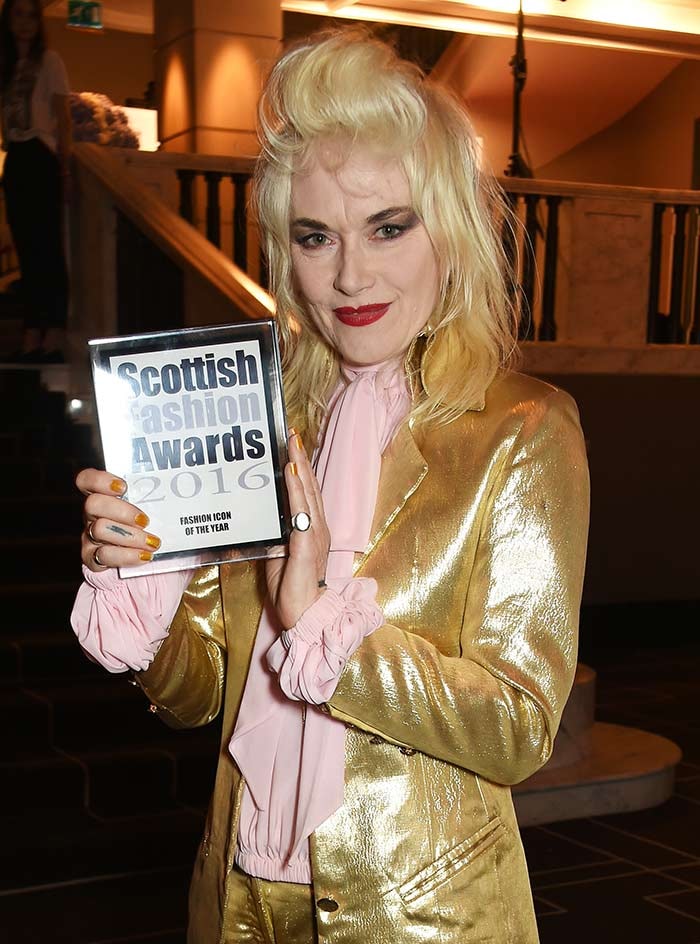 Holly Fulton, Tens, and Pam Hogg win at Scottish Fashion Awards
Other winners included rising star Roslyne McQuillan, who scooped the Graduate of the Year title, while Jean Campbell, who has appeared in Burberry campaigns, was named Model of the Year, and contemporary menswear label Kestin Hare won Retailer of the Year.
There was also an award for Prada who picked up the International Designer of the Year.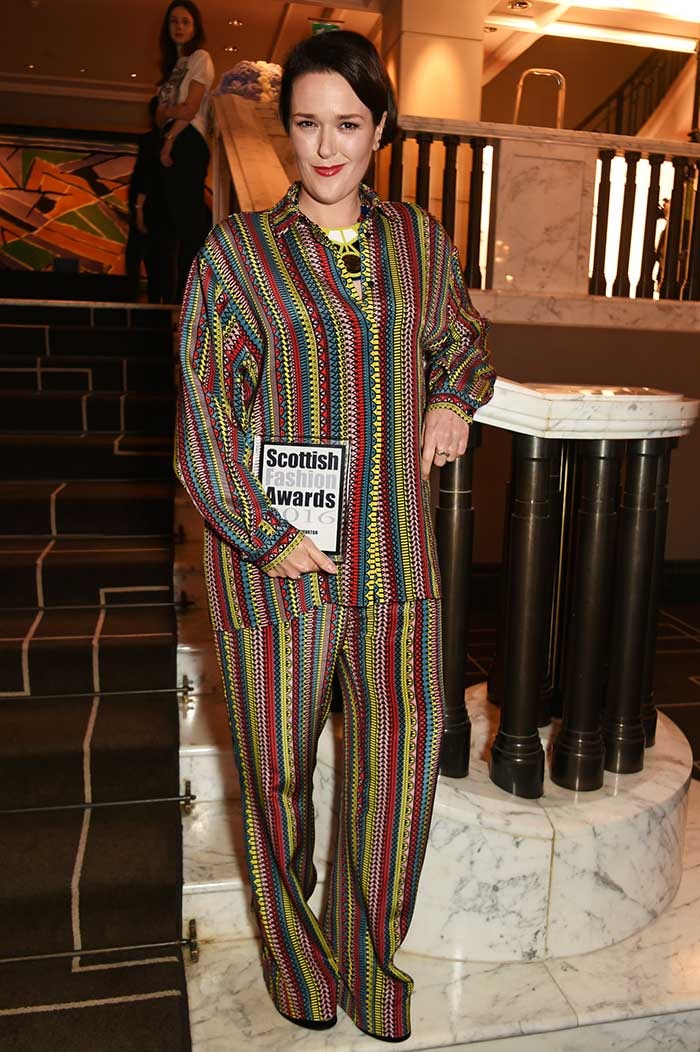 Event founder Tessa Hartmann opened the awards ceremony with a speech which called on the assembled Scots to "start thinking bigger", adding that "Scottishness is essential to British identity and no more so apparent than that of Scottish fashion", as well as a plea to "stop arguing about political borders and instigate a culture of optimism and even risk-taking."
The event was co-hosted by the UK's Scottish Secretary David Mundell, who told the audience: "These awards illustrate that Scotland punches above its weight in the global fashion market place and that's something that I am thrilled to be a part of."
Images: courtesy of Scottish Fashion Awards