London - Stefan Cooke, an MA graduate from Central Saint Martins, has been crowned the winner of H&M's Design Award 2018 after being selected from a group of eight international finalists by a jury of experts lead by H&M's creative advisor Ann-Sofie Johansson. As the winner of the award, Cooke is set to receive up to 50,000 euros in prize money following the award ceremony, which took place in London on Thursday evening.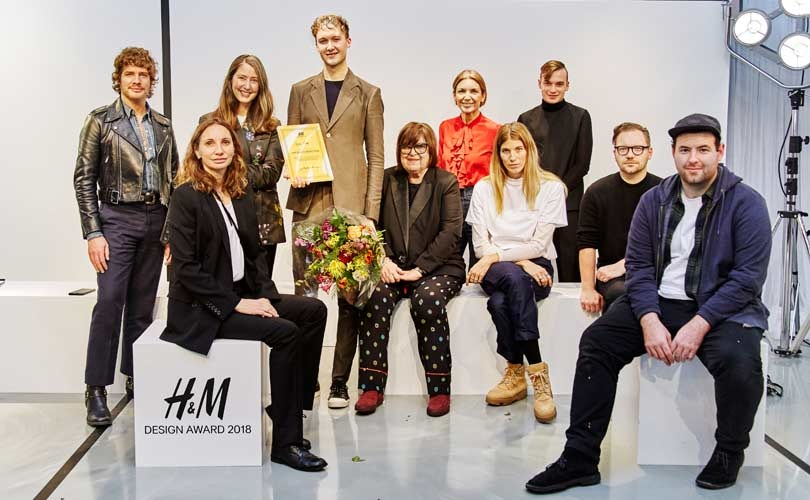 "I feel overwhelmed right now about winning the award. I really wanted to show the exact things that men wear, but then recreate them in an entirely new way," said Cooke. "Because I was a textiles student, I began looking for new ways to get certain things across visually and I came across elastic. I just found that the possibilities with it were endless." Cooke's winning collection for H&M's Design Award saw the young graduate explore the possibilities of reworking the everyday wardrobe for men by subverted key pieces such as jeans, a leather jacket, and a jumper. The 25-year-old designer recreated these garments in new, innovative forms, such as printing them out onto elastic or creating a mesh on knitwear.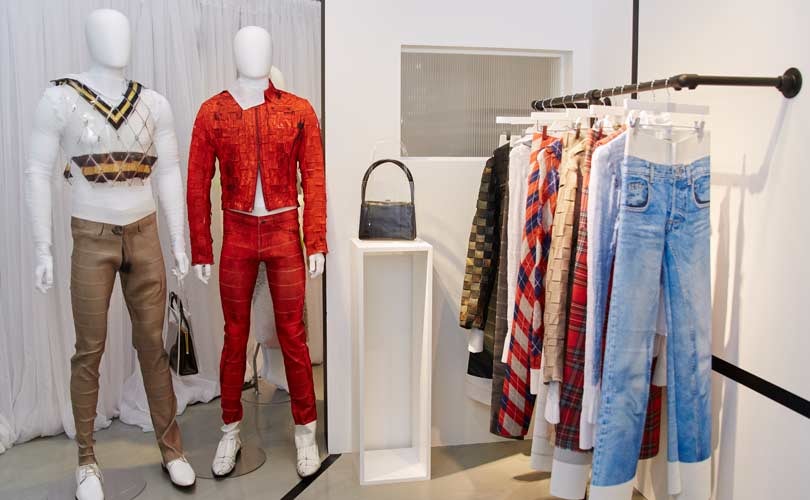 Stefan Cooke is crowned H&M Design Award winner for 2018
"It was really tough to come to a decision, but everybody on the jury panel agreed that Stefan's collection felt really fresh, innovative and well-executed," said Ann-Sofie Johansson, H&M's creative advisor. "You were immediately drawn to each of the pieces, becoming more and more curious about the processes involved. He's such a clever person and very driven, but at the same time, a really humble person. We're all so happy for him." Cooke was named the winner of H&M's Design Award 2018 after the jury spent time with each of the eight finalists. The International jury, which included fashion journalist Alex Fury, stylist and founder of Hey Woman Veronica Heilbrunner and editor at GQ Luke Day, was impressed by the level of innovation in Cooke's techniques, silhouette, materials as well as imagination.
"For me, what Stefan does really stands out for two reasons. One, it's really exciting to see someone who's doing something so innovative and experimental in menswear," said Alex Fury, editor at AnOther magazine. "Two, the way he's experimenting with silhouette and materials, the finish of things and playing with pattern, Stefan is very inventive. It all feels incredibly new, especially on the menswear scene." The jury was also impressed by the quality and talent shown by the other finalists, who each received 5,000 euros. The finalists of the H&M 2018 Design Award were: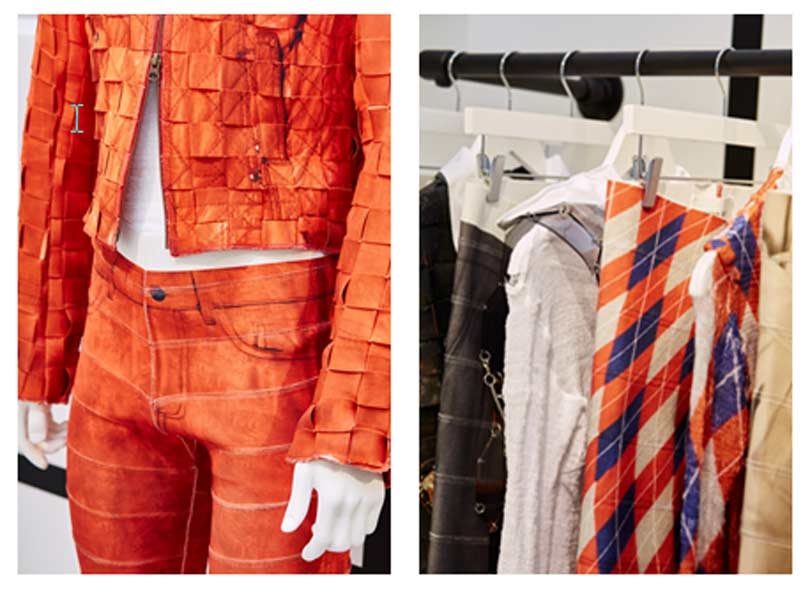 Rushemy Botter - Royal Academy of Fine Arts, Belgium Ken Boonsong Thaodee - Royal Academy of Fine Arts, Belgium Flore Girard de Langlade - HEAD – Geneva University of Art & Design, Switzerland Katiuscia Gregoire - Parsons, U.S.A Emma Chopova & Laura Lowena - Central Saint Martins, UK Kevin Germanier - Central Saint Martins, UK Sueim Yang - SADI, Samsung Art & Design Institute, Korea
Photos: courtesy of H&M