Danielle Wightman-Stone

|
London's Fashion and Textile Museum has announced that its winter 2018 exhibition will place a spotlight on the swinging Thirties featuring more than 100 outfits.
'Night and Day: 1930s Fashion and Photographs' will run from October 12 to January 20, 2019, and will focus on nine social themes that defined the fashions of the Thirties, such as how people shopped and what they wore, the rise of the department store and the floral day dress, as well as the wider acceptance of trousers for women and the popularity of beach pajamas.
Presented thematically, the exhibition will begin with more than 50 examples of glamorous 1930s eveningwear, such as floor length gowns in satins and crepes, adorned with diamantes, as well as bias cut dresses made from liquid satins, which were pioneered by Madeleine Vionnet, where fitted waists and a new volume in the sleeve and shoulder provided a sensual take on night time glamour.
The next scene will be a 'train journey', exploring the concept of suburban living, and the popularity of day time fashion, and the exhibition will conclude with a street party scene in celebration of the coronation, with afternoon dresses and men's suits in red, white and blue will be showcased alongside original decorations from the 1937 occasion.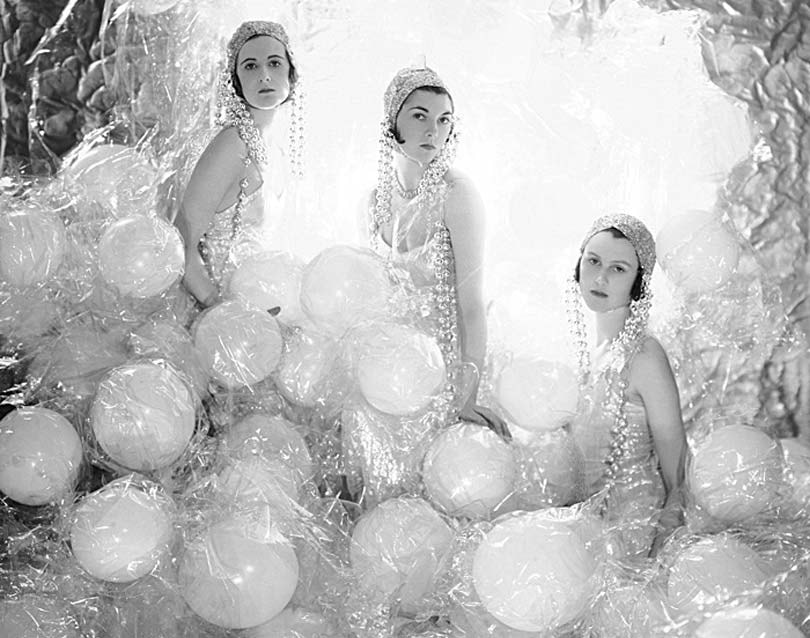 The fashion will be alongside photographs from Cecil Beaton, one of Britain's most influential portrait photographers, in a display called 'Thirty from the '30s', featuring portraits of Salvador Dalí, Elsa Schiaparelli, Marlene Dietrich and Katharine Hepburn.
'Night and Day: 1930s Fashion and Photographs' will open at the Fashion and Textile Museum on October 12.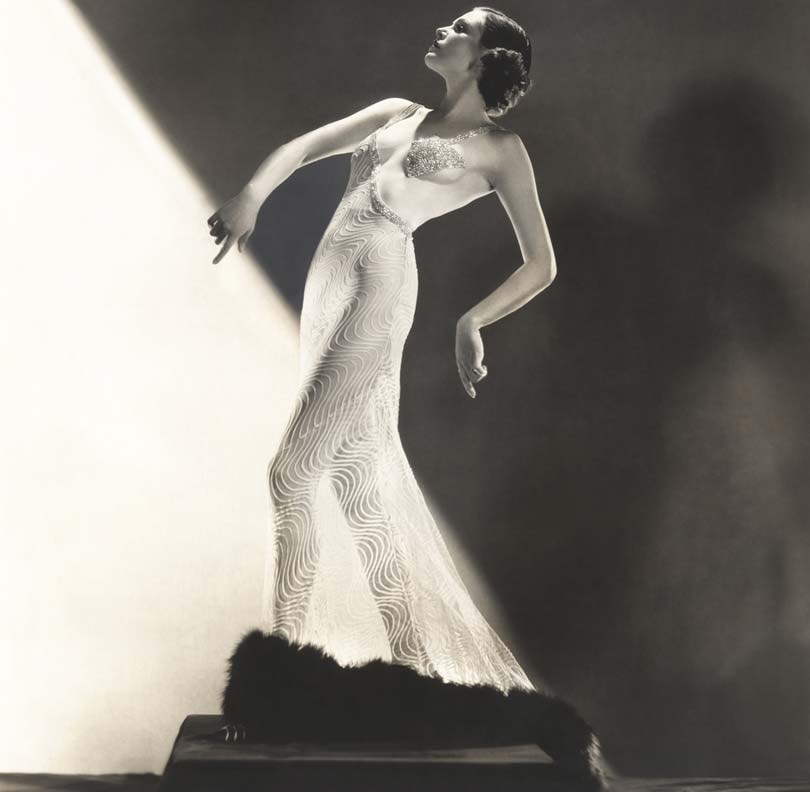 Images: courtsey of the Fashion and Textile Museum
Main Image - Michèle Morgan photographed by Ernest Bachrach
Other images - Portrait of the Soapsuds Group by Cecil Beaton 1930; Woman wearing sheer evening gown - courtesy of Old Visuals Everett Collection Mary Evans.