Luxury online fashion group Yoox Net-a-Porter Group (YNAP) has teamed up with Bologna Business School (BBS) to launch the first European center of managerial education for digital business, known as the center for Digital Business Education. Together with the aid of the Boston Consulting Group, Google, GroupM, IBM and WPP, the companies will collaborate with the BBS and YNAP to develop the center's educational content, scholarships and teacher rooster.
Officially unveiled on Tuesday at the BBS, the new center aims to provide students with the skills needed to become big data specialists, e-commerce managers, online store managers, site managers as well as web analysts and web marketing specialists as demand from these professions continues to grow. According to a recent Europe Commission study, 90 percent of all jobs are set to require digital skills in the near future, as an estimated 40 percent of European currently struggle with insufficient digital skills to grow in their roles.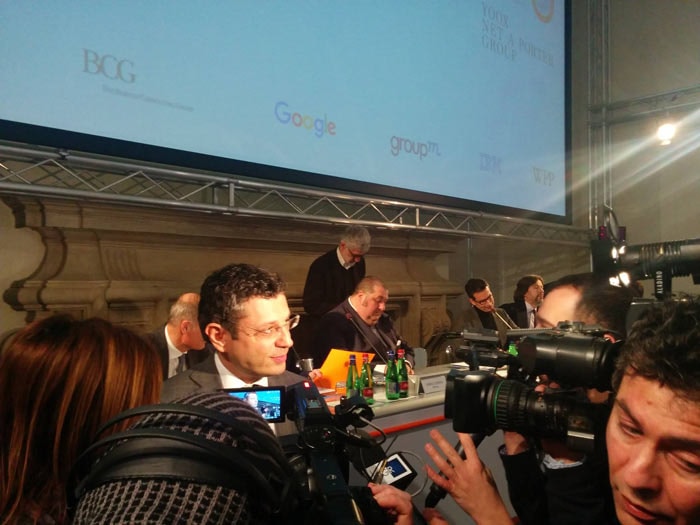 "I am sure that the digital talents who pass through this school, co-founded by Yoox-Net-a-Porter Group and BBS, can look forward to brilliant career paths wherever they work," said Federico Marchetti, Chief Executive Officer at YNAP. "Education is an act of social responsibility for Yoox-Net-a-Porter Group and this partnership further demonstrates our commitment to Bologna where we have been active since 2000. Our foundations in Bologna and across Italy have helped us to become the world leader of luxury e-commerce."
The dean of the Bologna Business School, Massimo Bergami , added that "with this initiative, together with our partners, we want to create something that does not yet exist: a center based both on research and on managerial knowledge; applying this concept to the digital world, a world still new and constantly changing, one that is a challenge for all the partners, and a way to offer professional opportunities while contributing to society."
The BBS and YNAP aim to develop the Center for Digital Business into a "significant reference point for the digital world," which shares knowledge, experience, networking as well as the best possible training. The Center is set to offer a part-time executive Master's in e-business, which is developed for managers and professionals with five years experience, starting in July.
In addition the center will also offer a full-time Master's degree in digital sales, starting in December. The full-time degree is aimed at new graduates, as well as beginners and is set to run for 12 months starting in December. Enrollment for the Master degrees, as well as the center's open programme and workshop sessions opens in April. Full course information, participation costs and enrollment is available online at BBS.
Photos: BBS Facebook