Living labs make shops Future Proof
Future-Proof Retail (FPR) is looking into how retailers can use technology in order to create added value for their customers and which skills shop staff will need for this purpose. The HYPE lab, part of FPR, together with higher professional education [hbo] and senior secondary vocational education [mbo] students, conducted research from 29 October to 17 November at three Delft retailers: Ray Brandstore, NO13 and Instore concept store. The shops also functioned as 'living labs' during this period: the technological innovations were tested on the spot. The final presentation of the research results will take place on 14 January at TMO Fashion Business School.
Consumers are continually looking for more experiences and increased shopping convenience in the shop. The HYPE lab supports retailers with applying innovations in their shop with the use of new technologies. If consumer behaviour changes, you, as a retailer, have no option but to change too. And consumer behaviour is indeed changing, at a fast rate. Consumers now increasingly shop online. At present, about 10 percent of all purchases are made online. This figure is expected to be as high as 30 percent in two years' time. This means that you, as a retailer, can no longer purely rely on the quality of your product.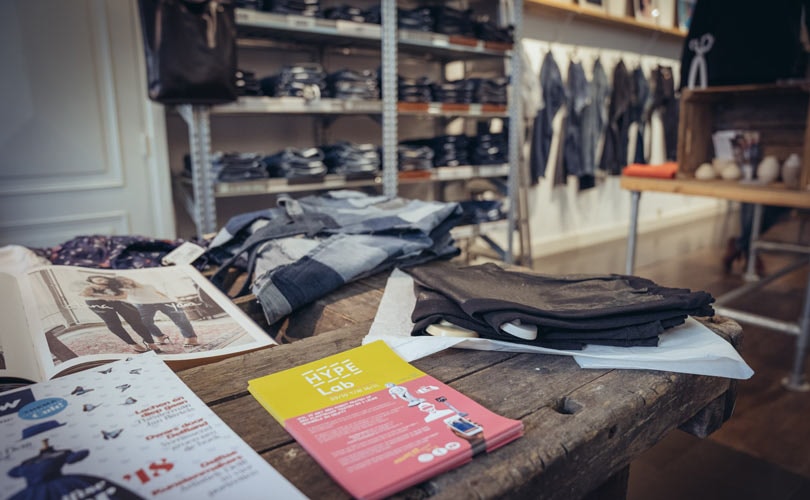 Shopping destination
Students from TMO Fashion Business School and ROC Mondriaan and researchers from the HYPE lab support the Ray brandstore, NO13 and Instore concept store's shop staff, in order to create experiences and shopping convenience in the shops with four new innovations. For instance, there are two shop robots – one which welcomes you and one which allows you, either from your home or anywhere else, to digitally 'walk' through the shop - , a loyalty app and spy glasses, which you can use to see what attracts the attention of visitors.
The HYPE lab wants to use these innovations to help shop staff to think from the customer's perspective to an even greater extent and to research which skills are needed for it to become second nature to them to come up with answers to the question: 'how can this shop remain a 'shopping destination'?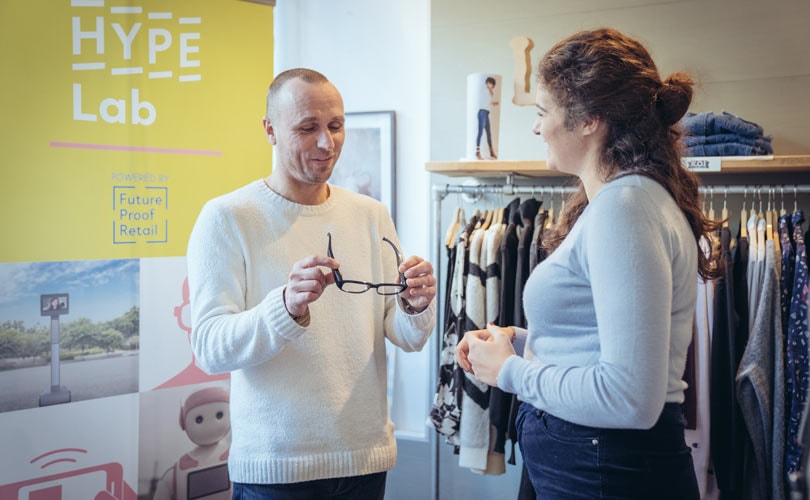 Jacqueline Arnoldy, project manager and coordinator of TMO Fashion Business School's Development Centre, believes innovations can make an important contribution to shopping enjoyment. "Consumers still find the personal contact with shop staff very important. In addition, new customer technologies offer opportunities to improve the shopping convenience in the shop. This is why we allow staff in these living labs to test various technologies, such as apps and robotics, with customers, in order to find out whether they have the right skills. These skills can vary from using and operating technologies, to engaging in the right dialogue with the customer. All parties involved have reacted extremely enthusiastically. We will conduct similar research in other cities in April."