"We believe fashion is a form of applied art that mixes creativity, craftsmanship and culture, in an industry that is all about passion and innovation".
Based on the unique learning methods developed over the years by Ecole de la Chambre Syndicale de la Couture Parisienne, the Advanced Program in Fashion Design and Pattern Making allows you in one year to discover new techniques of garment design and construction which will allow you to hone your skills and prepare you for work in a studio or workshop.
This program is open to students who have followed a complete fashion course in France or abroad with at least a Bachelor's degree and who wish to deepen their knowledge of the design methods and garment construction techniques as practiced in today's couture and luxury brands.
The design department
Combining creative experimentation and technical innovation, craftsmanship and industrial tools, Institut Français de la Mode's design programs allow you to acquire a 360-degree approach and make you operational at the end of the course. Whether your ambition is to work for a company, set up your label or start as a freelance designer, one of the Institute's advantages is its exceptional network with world-renowned French companies and their famous workshops and its career department which provides individual job-search counselling to the students.
An intensive program
During the 8 months of the course, students will have 7 modules around styling, model making and productions techniques and will present an end-of-the-year project in front of a jury. After the jury, students complete a 6-month internship.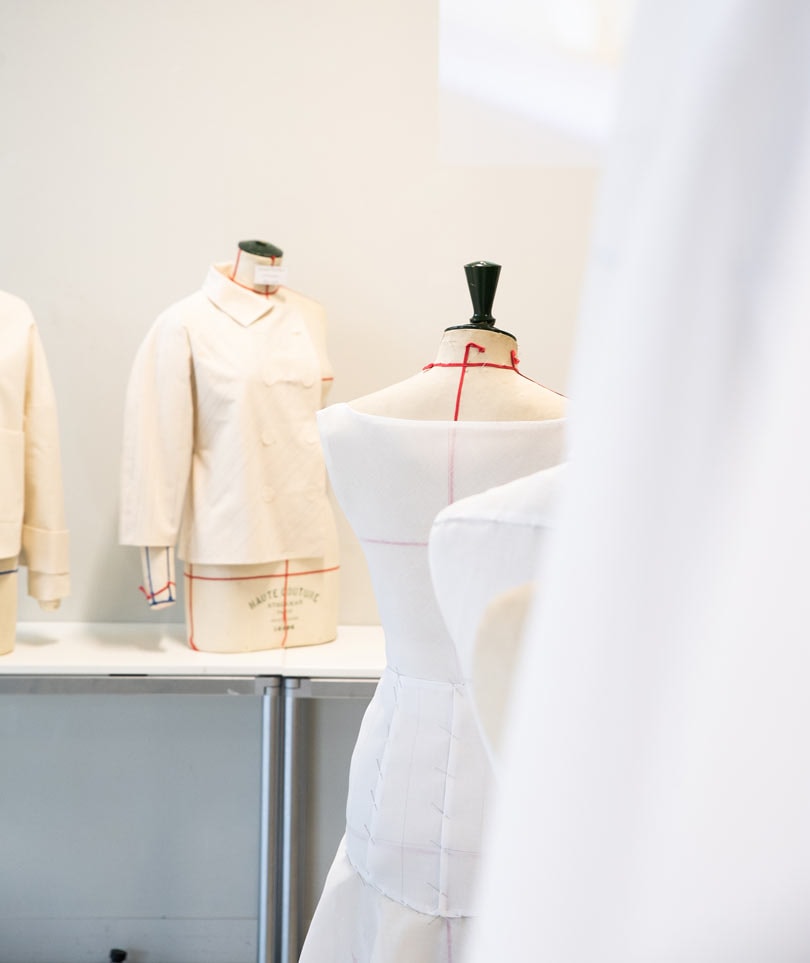 Credit photo:Jean Picon
The new Institut Français de la Mode
Ecole de la Chambre Syndicale de la Couture Parisienne has embodied excellence "à la française" since 1927 and IFM was a pioneer in fashion management education from 1986 onward. Today their union offers Paris a new, open-minded and visionary fashion school which nurtures tomorrow's creative talents.
For more info please click here.
Credit photo 1: Estelle Hanania et Benoit Bethume