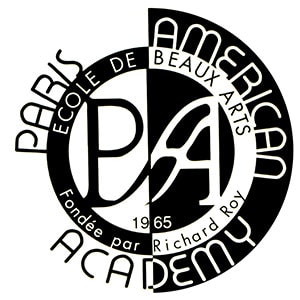 The Paris American Academy provides a world-class education to international students in the domains of fashion, interior design, fine arts, and creative writing. The philosophy of the school centers on stimulating creativity and imagination, guiding the student towards their own personal creative visions while teaching them the practical knowledge and skills needed in the professional world.
Centered in the famous Paris Latin Quarter, less than a mile from Notre-Dame cathedral and a few blocks from the Luxembourg Gardens, PAA draws upon Paris's vibrant cultural and artistic heritage, stretching its campus across the city's museums, exhibits, cafes and fashion houses. Guided visits to fashion and art exhibitions are included in the curriculum. Students in the fashion program also benefit from the Paris professional fair calendar, and they live the Paris backstage experience with Paris Fashion Week, Pret-a-Porter, Who's next, Premiere Vision, and Maison et Objets.
The PAA offers courses in fashion design during the academic year, in the form of a 3-year bachelor program or a semester program, as well as during the summer as a 4-week intensive workshop. Classes are mainly held in the Pavillon du Val de Grâce, a 17th century, historically classified building. Recently renovated, this six level edifice also serves as the Academy Art Gallery. Other studio space and administration offices are located in adjacent buildings.
The Paris American Academy is registered by the Académie de Paris, as a private institution of higher learning under the 12 July 1875 jurisdiction.
More information: www.parisamericanacademy.fr.