Angela Gonzalez-Rodriguez

|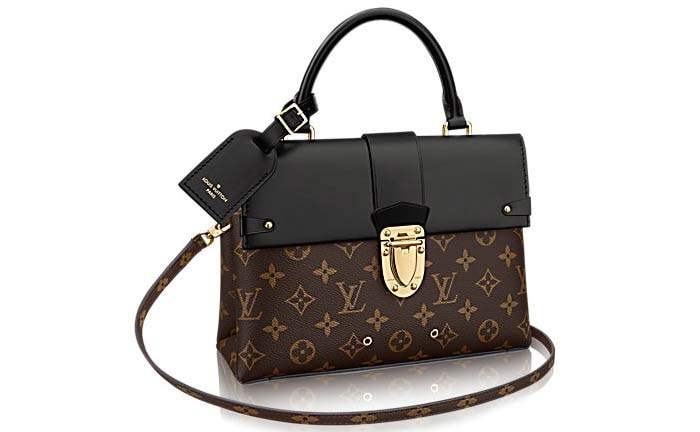 The economic slowdown in China; terror attacks in main international luxury plazas such as Paris and the fights against counterfeits have taken a toll on handbag-makers' creativity.
According to a recent research by Edited, a fashion analysis firm, Michael Kors Holdings Ltd., Prada SpA, LVMH's Louis Vuitton and Burberry Group PLC all reduced the number of styles introduced last quarter.
In the final three months of 2016, the number of new styles introduced by Michael Kors dropped 24 percent from the preceding quarter. Prada and Louis Vuitton rolled out 35 percent fewer new designs, while the number at Burberry dropped 8 percent, according to Edited, whose clients include Ralph Lauren Corp. and luxury e-commerce retailer Net-A-Porter.
On the other hand, a few brands such as Kate Spade & Co. and Ralph Lauren, did introduce more new designs in the fourth quarter, Edited found.
Brands needs their bags sales, which account on average for 40-60 percent of total sales
"There's a feeling of doom out there in the industry - everything is defensive and not offensive," said Milton Pedraza, a luxury consultant who runs the Luxury Institute. "What you're seeing is a tremendous amount of copying, less innovation and less creativity, at a time when exactly what you need is to be bold."
And truth is that luxury brands need their bag sales. Bags account for 39 percent of Gucci's products priced over $1,000. They make up 65 percent of Fendi's and 82 percent of Prada's 1,000 dollars or more assortment, reports Edited in their corporate blog.
"Dropping newness too low could certainly threaten sales," said Katie Smith, a senior fashion analyst at Edited. In fact, rolling out the right number of styles is no easy task. Smith stresses that brands need to strike a careful balance between creating an excess of inventory while ensuring they remain trendy and therefore relevant.
Handbag-makers have faced other challenges as well. Younger consumers are demanding faster availability of the latest trends, and some are showing preference for shoes and jewelry over bags.
Sales growth in handbags is estimated to decelerate to 3.1 percent by 2020, from 16 percent in 2012, according to data collated by Euromonitor. The slowdown has forced companies to diversify. Michael Kors is expanding into menswear, and Kate Spade is growing in other categories such as home goods.
In this regard, Pedraza recalls that "For the first time in many years, there's a real sense of threat," he said. Companies are focused "on survival and dismantling the old structure."
Photo: Louis Vuitton Official Web
Angela Gonzalez-Rodriguez

|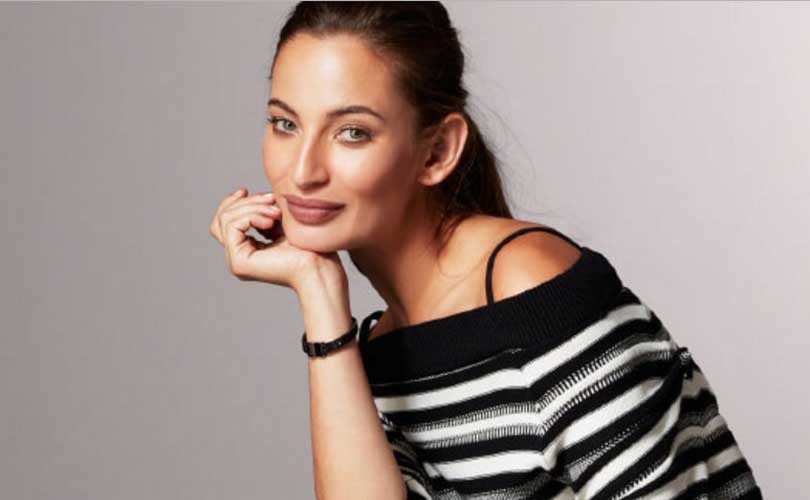 ANALYSISThe Limited Stores LLC owner, Sun Capital Partners Inc, disclosed earlier in January on Friday it has almost doubled its investment in the struggling U.S. womenswear chain. However, the retailer will go ahead with its recently announced plans to shut all of its 250 The Limited stores.
As reported by Reuters, Sun Capital Partners told investors in a letter that it has made 1.8 times its 50 million dollars investment in Limited Stores, thanks to prior distributions and dividends. In fact, the letter continues, Sun Capital is writing down the remaining equity value of Limited Stores to zero.
"We have worked very hard and made significant investments over nine years to improve operations and create a sustainable business at The Limited," Sun Capital told Reuters in an emailed statement.
In the letter to investors, Sun Capital said Limited Stores is evaluating strategic alternatives for the company's remaining e-commerce business and intellectual property.
The Limited, first fashion retailer shutting down in 2017
Despite the private fund's funding, Limited Stores said on Friday that it would close all its brick-and-mortar retail locations effective Sunday.
This series of closures will put 4,000 employments at stake, according to people familiar with the company's plans quoted by Reuters.
"In an increasingly challenging environment for mall-based retail and women's apparel, we are very disappointed that the company has had to make the difficult decision to close its retail locations," Sun Capital said regarding the retailer's network closing.
It's worth recalling how Sun Capital acquired a majority stake in Limited Stores in 2007 and bought the rest of the company in 2010. The return on investment for Sun Capital has been "an unusually happy ending for the private equity firm," explained Erik Gordon, a professor at the University of Michigan Ross School of Business. Gordon further added that the nine-year period during which Sun Capital was an investor in Limited Stores was a "little on the long end."
The Limited was the first foray into the fashion world of Leslie H. "Les" Wexner, who founded the fashion chain in 1963. The first store was a 2,000-square-foot box named for its limited assortment of women's apparel. The 'Washington Post' calls out how the business thrived quickly, encouraging Wexner to open fancier womenswear brand Express, and Structure, a men's shop.
Wexner's company is today's L Brands, parent group to Bath & Body Works and Victoria's Secret.
Image:The Limited Web
AFP

|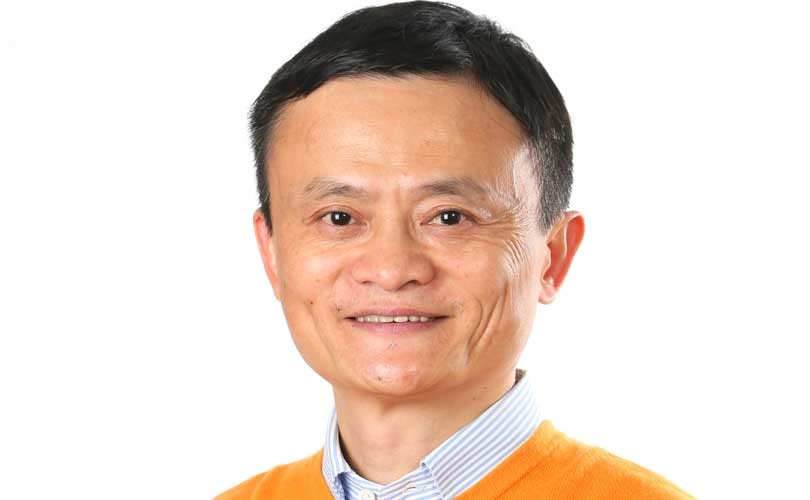 Alibaba founder Jack Ma and Donald Trump made headlines with the Chinese entrepreneur's attention-grabbing pledge to create one million US jobs, but analysts say the move is more about generating good PR than substance.
The splashy promise from Trump Tower was a strategic decision by Ma to win goodwill from the next US president and hedge against political risks to Alibaba's vast online shopping business over counterfeits, independent e-commerce analyst Li Chengdong told AFP.
On the short term, economists are sceptical as such a figure would represent almost one percent of all jobs in the United States, making the firm one of the country's largest private employers, said Christopher Balding, professor at Peking University's HSBC Business School.
China's largest online shopping portal has been on the defensive since the office of the US Trade Representative last month put its massive electronic sales platform Taobao on its annual blacklist, saying it was not doing enough to curb sales of fake and pirated goods.
Although inclusion on the blacklist carries no penalties of itself, it dealt a blow to Alibaba's efforts to improve its image and boost international sales. "This is more made to relieve its PR pressure, so Alibaba won't become a target of attack after Trump takes office," Li added. "As Alibaba's counterfeits problem is indeed quite serious, it is an easy target."
'Good relationships'
This month Alibaba filed a lawsuit in China against two vendors for allegedly selling fake Swarovski watches on Taobao, portraying the move as the first time an e-commerce site had taken a counterfeiter to court in the world's second-largest economy.
"Jack Ma is a smart guy and if there is anything being a major businessman in China teaches you it is the importance of having good relationships with the leaders," Balding added. Alibaba and Taobao have long been accused of providing a platform for the sale of knockoff brand-name goods.
Items for sale include a variety of Trump-related products, including "Make America Great Again" hats that sell for 25 dollars on Trump's website available for 3.5 yuan (50 cents) Wednesday. Analysts say Alibaba wants to enhance its imports of US merchandise for Chinese consumers.
"It is not necessarily to create more jobs in the US, it is simply providing one more sales channel for them," Nell Lu, analyst with Shanghai's Business Connect China consulting firm told AFP. Scandals over food safety and milk powder have eroded Chinese shoppers' confidence in domestic goods, fuelling lively informal grey markets in food, vitamins, and medicines from all over the world.
While dominant in its home market, and making forays into Russia and Southeast Asia, Alibaba's efforts in the US have so far failed to find the same success. Its business model as a platform offers US consumers no extra benefits, Li said, and it faces dominant local competitors such as Amazon and eBay.
Even so Ma wants half of Alibaba's revenue to be international within 10 years. The firm's Ant Financial affiliate, which operates digital payments service Alipay, and Tmall International are likely to be its "primary vehicles" for gaining a US foothold, Jeffrey Towson, professor at the Peking University Guanghua School of Management, told AFP.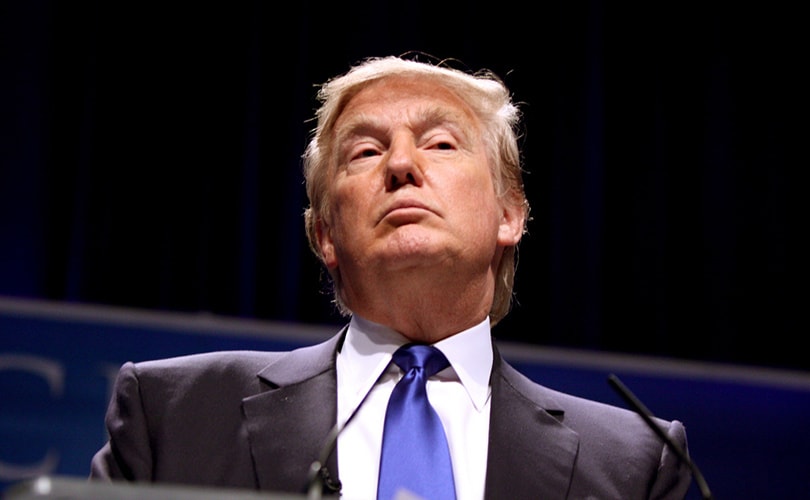 'Open-minded'
"Alibaba is serious about the USA," he said, adding the Trump meeting was "good PR" for the firm and introduced Ma to many Americans who had not heard of him. "Every business person in China, and globally, now knows that what Trump wants to hear about is US jobs. So that is what they are all now saying."
After the meeting the two multi-billionaires praised one another, with the Chinese tycoon calling the president-elect "very smart" and "very open-minded". Trump's nominee for the Securities and Exchange Commission, Jay Clayton, has ties to Alibaba from working on its IPO on the New York Stock Exchange, the largest public offering in history.
Chinese media trumpeted the Trump-Ma meeting as a sign of the benefits of the economic relationship between the US and China. On Wednesday an editorial in the China Daily newspaper said it would reassure those worried about "havoc" from the incoming administration and said it shows Trump was "willing to adopt a less belligerent and more flexible approach than some of his remarks might suggest".
It added that people should not "rigidly interpret" the jobs pledge to mean full-time corporate positions, but rather focus on how it would help small businesses and American farmers sell to the Asian market. "This should really be self-evident." (AFP)
Photo 1 and 2: Courtesy of the Alibaba Group
Photo 3: Donald Trump, by Gage Skidmore via Flickr