Prachi Singh

|
Lands' End net revenue for fourth quarter was 458.8 million dollars compared to 473.5 million dollars in the fourth quarter last year. Net loss was 94.8 million dollars or 2.96 dollars per share, compared to 39.5 million dollars or 1.23 dollars per share in the fourth quarter of fiscal 2015. Net revenue for fiscal 2016 was 1.34 billion dollars as compared to 1.42 billion dollars in fiscal 2015, while net loss was 109.8 million dollars or 3.43 dollars per share compared to 19.5 million dollars or 0.61 dollars per share, for the same period last year.
Commenting on the company's results, Jerome Griffith, Chief Executive Officer, said in a statement, "We saw sequential improvement in our fourth quarter results, attributable to recent initiatives across merchandising, marketing and e-commerce. Overall, we will be focused on enhancing the business in ways that will drive growth, profitability and shareholder value over the long-term."
Fourth quarter financial highlights
Direct segment net revenue decreased 2.6 percent to 398.5 million dollars and retail segment net revenue decreased 6.3 percent to 60.3 million dollars, which the company said were primarily due to fewer Lands' End Shops at Sears and a 1.7 percent decrease in same store sales.
Gross margin was 38.6 percent compared to 42 percent in the fourth quarter last year. Adjusted net income, excluding a 173 million dollars or 107.8 million dollars after-tax non-cash impairment charge related to the write-down of the Lands' End trade name, was 13 million dollars or 0.41 dollar per share. Adjusted EBITDA was 30.7 million dollars compared to 48.1 million dollars for fourth quarter fiscal 2015.
Full year results review
Direct segment net revenue for the full year decreased 5.4 percent to 1.15 billion dollars, while retail segment net revenue decreased 8.9 percent to 186.4 million dollars due to a 6 percent decrease in same store sales and a reduction in the number of Lands' End Shops at Sears.
Gross margin was 43.2 percent this year compared to 46 percent last year. The company said, net loss for fiscal 2016 also included 1.2 million dollars in non-recurring personnel costs, net of reversals, primarily related to the departure of the company's former Chief Executive Officer. Adjusted net loss, excluding a 173 million dollats or 107.8 million dollars after-tax non-cash impairment charge related to the Lands' End trade name and the final reversal of the product recall accrual, was 2.1 million dollars or 0.06 dollar per share.
Adjusted net income, excluding a 98.3 million dollars or 62 million dollars after-tax non-cash impairment charge related to the write-down of the Lands' End trade name and the 3.4 million dollars benefit from the reversal of a product recall accrual, was 40.4 million dollars or 1.26 dollars per share for fiscal 2015. Adjusted EBITDA was 39.8 million dollars compared to 107.3 million dollars in fiscal 2015.
Picture:Land's End website
Vivian Hendriksz

|
London - While most established fashion houses would never dream of packing their bags and relocating to another city, for leading Parisian design collective Vetements moving their business to Zürich and starting off with a "clean slate" was much welcomed decision - and not solely for any tax reasons.
Chief Executive of Vetements, Guram Gvaslia said to BoF that his brother, Demna Gvasalia, Creative director at Vetements and Artistic Director at Balenciaga, sees the city as a "clean slate", which the brand was looking for. "We could not grow in Paris," explained Guram Gvasalia, CEO of Vetements to Swiss newspaper Tages-Anzeiger (TA) last month. "Paris kills creativity. Its environment with the 'bling bling' is destructive. I'm done with the whole showing-off in fashion and the superficial glamour." In addition, the purity of the city (in terms of fashion) appealed to him, as well as the city's location, making it an ideal travel hub for Gvasalia.
Why Vetements relocated its head office to Zürich
Vetements has successfully relocated its head office from Paris and Dusseldorf to Zürich's Binz quarter and relocated 40 of its employees, according to TA. The rest of the team is set to follow on and make the move by the end of the summer. In addition, Demna Gvasalia has already moved into his new home by Lake Zürich.
Of course there are also a few monetary links tied to the relocation of Vetements as well. Switzerland has established itself as a tax haven for multinational companies over the years due to its advantageous tax regime which sees companies with foreign businesses receive favoured treatment. Leading fashion companies such as the Gucci Group have established their headquarters in the country, where also other companies such as Philipp Plein, Guess and Hugo Boss all have set up supply chain hubs in the country's southern region.
"Taxes are obviously another reason for the move," said Guram Gvasalia to TA. "But not the most important one — otherwise we would have moved to Zug." Zug, a neighbouring municipality to Zürich, is considered to be a long-time rival of Zürich in terms of offering special tax agreements. The move sees Vetements paying less taxes in Zürich than in Paris, although Gvasalia maintains there are other motives behind the move as well.
For example, Switzerland is also much more open to immigrants than France. For a company which employs people from all over the world, being able to bring in new designers is vital. "It takes 9 months to transfer a new employee to France," pointed out Gvasalia. In addition the city home to its own small, yet vibrant fashion scene, one which Gvaslia hopes to expand on. "My goal is to put Zürich on the world map as a fashion city," he said to TA. "And my dream is that Switzerland will be linked to fashion in the future."
Homepage photo: By chensiyuan (chensiyuan) [GFDL ( http://www.gnu.org/copyleft/fdl.html) or CC BY-SA 4.0-3.0-2.5-2.0-1.0 ( http://creativecommons.org/licenses/by-sa/4.0-3.0-2.5-2.0-1.0)], via Wikimedia Commons
Other photos: Vetements Fall 2017, by Gio Staiano
Angela Gonzalez-Rodriguez

|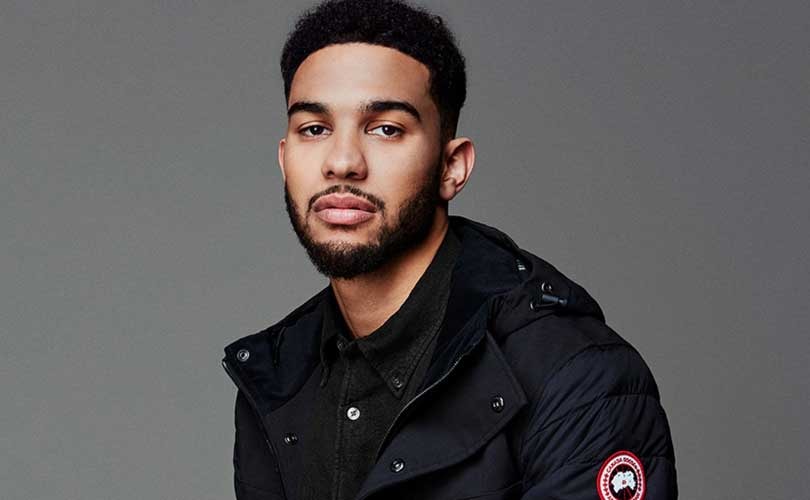 ANALYSIS Canada Goose started trading on both the New York Stock Exchange and the Toronto Stock Exchange (TSX) o March,16 after launching the biggest IPO to date this year.
The maker of Arctic luxury apparel began trading on TSX last Thursday under the symbol TSX:GOOS, materialising the IPO year-to-date 2017 on the Canadian stocks exchange. The Toronto-based business went public with its shares opening at 18 US dollars on the New York Stock Exchange.
Shares closed the day up more than 25 percent, slightly above 16 US dollars, marking the second biggest IPO debut of 2017. Portfolio Management Corp Managing Director Norman Levine said the surge in Canada Goose shares did not surprise him, but he wondered whether they would remain at that level. "The history of new issues is not good in Canada," he said in a note to market echoed by NASDAQ.
It's worth recalling that Canada Goose priced its initial public offering of 20 million shares at 17 Canadian dollars apiece (circa 12.78 US dollars), according to a source familiar with the matter quoted by the CNBC. That price was above an initial expected range of between 14 – 16 Canadian dollars.
Canada Goose stock closes first day of trading up by over 25 percent
The IPO raised 340 million Canadian dollars, or about 255 million US dollars.
"TSX is extremely proud to welcome Canada Goose to the market. Made in Canada and an iconic global brand, TSX is pleased to support the company as they enter their next phase of growth," said Ungad Chadda, President, Capital Formation, Equity Capital Markets, TMX Group.
"At TMX, we love seeing great Canadian companies create global consumer brands - and our role is to help them access the capital and liquidity they require to execute their strategies and drive their future success. We congratulate Canada Goose on their IPO and global leadership position."
According to market experts, investors in Canada Goose have the confidence that the retailer can grow international sales of its flagship coats, and that it can expand into new products, said Bruce Winder, partner and co-founder of Toronto-based consultancy Retail Advisors Group.
"Investors have to be careful because there's always that first day of trading halo," Winder said. "The jackets across the world will work. It's more about the other things and how much they are banking on that," said Winder.
Looking ahead, the company plans to expand into markets including knitwear, footwear, hats and gloves as well as travel gear and bedding in the coming years, according to the deal prospectus. Canada Goose's CEO Dani Reiss said in an interview with Bloomberg that it will do so thoughtfully, to avoid the brand dilution seen at other retailers that expanded too quickly.
Picture:Corey Joseph for Canada Goose, Canada Goose Web