Angela Gonzalez-Rodriguez

|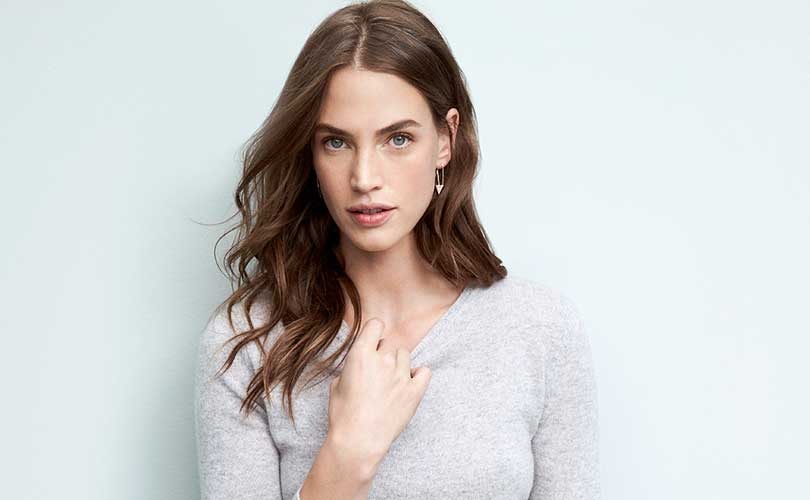 ANALYSIS That Amazon is taking the world by storm – a digital one – is no news. But that the e-commerce's giant's foray in fashion is already bearing fruits, is. Analysts expect Amazon to sell 28 billion dollars' worth of clothing in 2018.
"We knew that Amazon dominated most retail verticals. But when we saw the survey results, we were pretty surprised that over 50 percent of shoppers opted to buy their apparel on Amazon in the past six months," said Rick Backus, CEO & co-founder of CPC Strategy.
Dramatically improved shopping experience, key to Amazon turning the world's favourite fashion retailer
"That speaks volumes about the work Amazon has done to improve their apparel shopping experience, and it's a strong call to arms for apparel retailers and brands to take their e-commerce strategy to the next level," further adds Backus in CPC Strategy's recently released 'U.S. Apparel Shopping Trends Forecast: How Shoppers Will Browse and Buy Clothing in 2018' report.
According to this survey, 52.1 percent of online shoppers said they bought clothing from Amazon in the last six months, while 46.7 percent cited a retailer's website, compared to the 14 percent who preferred browsing eBay for retail therapy and the 10. 8 percent that said to use search engines such as Google.
Fast shipping is definitely Amazon's key differentiator, with a 30.8 percent of surveyed shoppers purchasing apparel on Amazon because of the fast/free shipping.
Meanwhile, Amazon's offencive in the fashion world, which has seen a string of niche brands such as ModCloth being acquired by Jeff Bezos' e-commerce unstoppable power, is also paying off: 54.9 percent of respondents purchased "casual apparel" online.
The digital imperative is also favouring Amazon, with 25.6 percent of shoppers preferring to shop for apparel on their phone or tablet, and 20 percent of respondents valuing the ability to filter products on an apparel site.
Image:Amazon Fashion U.S. Site
Prachi Singh

|
Geox S.p.A., in a statement announcing unaudited preliminary results for the year said that consolidated net sales amounted to 884.5 million euros (1,084.5 million dollars), down 1.8 percent at current and down 1.7 percent at constant forex, with the growth of the wholesale channel partially compensating for the planned optimization of the mono-brand store network. The company also announced resignation of the current CEO Gregorio Borgo and appointment of Matteo Mascazzini as the company's new CEO.
"The expected figures for 2017 reflect the first concrete results of our new strategy focused on boosting profitability and achieving a healthy and profitable business," said Mario Moretti Polegato, the company's Chairman in a statement, adding, "On behalf of the entire board, I would like to thank Gregorio Borgo for his commitment and valuable contribution to the company, for the projects undertaken and for the results achieved this year. I also welcome Matteo Mascazzini who will be the new CEO with effect from February 1, 2018."
Review of Geox's preliminary results
Wholesale revenues, representing 45 percent of group revenues amounted to 401 million euros (491.7 million dollars), up 1.4 percent at current and 1.6 percent at constant forex. This trend, the company said, is due to a substantially stable performance in Italy and in the rest of Europe, double-digit growth recorded in Russia, Eastern Europe, China and by the online channel.
The company added that sales of the DOS channel, which represent 41 percent of group revenues, declined to 362.1 million euros (444 million dollars), down 2.3 percent at current and 2.1 percent at constant forex due to the planned network optimization in Europe and expansion in more responsive markets such as Russia, Eastern Europe and China with overall 16 net closures, stable LFL sales growth of 0.5 percent generated by the directly operated stores against 1 percent decline in 2016.
Sales of the franchising channel, which account for 14 percent of the group revenues, amounted to 121.4 million euros (148.8 million dollars), with a decrease of 9.8 percent at current and 10.3 percent at constant forex due to 62 net store closures and decline in comparable sales. At December 31, 2017, the overall number of Geox shops was 1,095 of which 439 were DOS. During 2017, 70 new Geox Shops were opened and 136 were closed in line with the rationalization plan.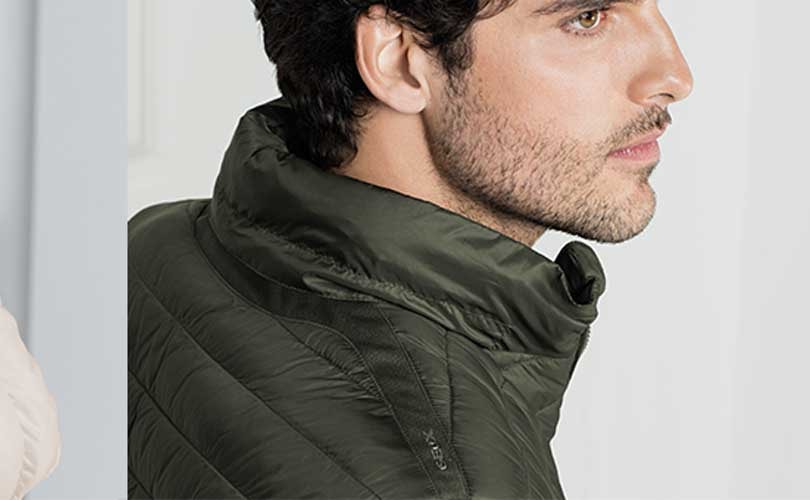 Geox performance across geographies
Sales in Italy, which accounted for 29 percent of sales and reached 257.5 million euros (315.7 million dollars) compared to 270.1 million euros (331 million dollars) in 2016. This trend, the company said, is mainly due to 48 net store closures, the slight reduction in LFL sales recorded by DOS and a stable wholesale channel. Sales in Europe, which accounted for 43 percent of group sales, amounted to 382.9 million euros (469 million dollars), compared to 396.6 million euros (486 million dollars) in 2016. The 3.4 percent decrease is again due to 36 net store closures, slight increase in the LFL sales recorded by DOS and a stable wholesale channel.
North American sales amounted to 56.9 million euros (69.7 million dollars), down 6.2 percent or 5.6 percent at constant forex due to the performance on the Canadian market, the stable LFL sales recorded by DOS and closure of 6 monobrand stores. Sales in other countries, Geox added, increased by 8 percent or 7.9 percent at constant exchange rates with positive performance both in the wholesale channel and in terms of LFL sales recorded by DOS with a particularly strong growth in Russia, Eastern Europe and China.
Footwear sales represented 90 percent of consolidated sales amounting to 796.7 million euros (976.8 million dollars) were down 2.3 percent or down 2.1 percent at constant forex. Apparel sales accounted for 10 percent of consolidates sales at 87.9 million euros (107.7 million dollars), increased 3.1 percent at current and 3 percent at constant forex.
Matteo Mascazzini named new CEO of Geox
Mascazzini, the company said, brings a twenty-year career experience in the global fashion and luxury industry, with experience in retail and international development. He comes from the Gucci Group where, for over ten years, he held leading roles in EMEA, US, Japan and Hong Kong and in the retail and consumer management. Previously, from 2003 to 2007, he was COO/CFO in the US and Japan for Giorgio Armani and, from 1995 to 2002, for Gianni Versace Group he held the position of controller in the US and then in the group.
Picture:Geox website
Sara Ehlers

|
Louis Vuitton is losing one of its long-term artistic visions. After serving the French fashion house for seven years, Kim Jones is officially set to leave the lifestyle brand. Louis Vuitton announced this in a press release.
Jones will leave his role as men's artistic director this week. He will show his last collection for the fashion house Thursday in Paris. "It has been a huge privilege to work with Kim," said Michael Burke, Vuitton's chairman and chief executive officer, in a press release of his departure. "All of us who have been fortunate to work with Kim wish him continued success in his next venture."
Kim Jones to leave French fashion house Louis Vuitton after Paris show
Currently, there is no public statement on why Jones left, although there is speculation that he could move to another elite fashion house. Although nothing is confirmed, there is a possibility that he may work with Burberry, as reported by Business of Fashion. If he does move to another fashion house, it seems that there will be no ill-will towards the designer coming from Louis Vuitton, in reference to Burke's statement of wishing Jones "continued success."
After being recruited by Louis Vuitton for menswear design in 2011, Jones ultimately helped shaped the vision and creative flow of the brand for the next following years. With Jones' work, he took control of one of the ready-to-wear label's main lines introducing an infusion of streetwear and luxury.
Under Jones' creative direction, Louis Vuitton sparked the highly controversial collaboration with New York-based label Supreme. The streetwear fashion brand was introduced into the prestigious fashion house at the Autumn/Winter 2017 collection show. Louis Vuitton then held various exclusive pop-up shops, including one in Los Angeles that fared well. He worked to create unique, engaging looks as well as sparked several collaborations for the fashion house.
Following this news, Louis Vuitton has yet to name a successor or plans for a replacement. Both Louis Vuitton and Jones could not be reached immediately for comment.
Photo credit: Patrick Kovarik / AFP