London - Boohoo has bit the bullet and acquired 21 Three Clothing Company, parent company of fast-fashion label PrettyLittleThing (PLT), for 3.3 million pounds.
The announcement comes as the Manchester-based retailer raises its outlook for FY17, as Boohoo expects to achieve revenue growth between 38 percent and 42 percent in its upcoming fiscal year. It's acquisition of PrettyLittleThing, which is expected to be completed by January 3, 2017, sees Boohoo take a 66 percent stake in the fashion label. The deal is "expected to complement" Boohoo's presence both in the UK and internationally as the Manchester-based fashion retailer continues to expand.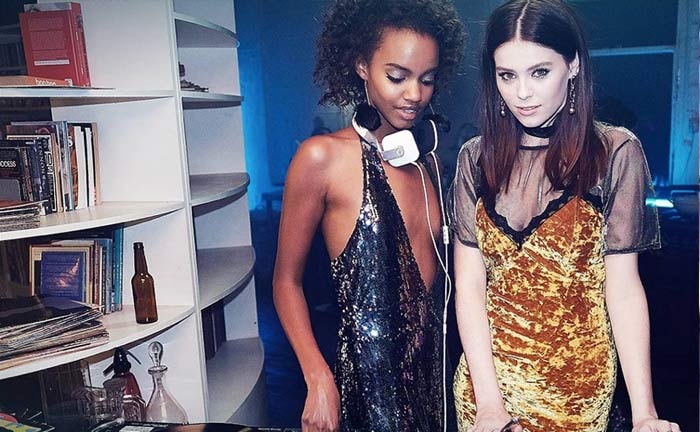 Boohoo takes majority stake in PrettyLittleThing
"PrettyLittleThing was always going to be a natural fit with Boohoo," commented Peter Williams, Chairman of the Boohoo Group. "Umar and his team are to be congratulated for creating a fantastic brand, which complements Boohoo's own inclusive and innovative brand, and we are delighted to add this fast growing, international business to the Group. We believe this is an excellent opportunity to extend the Group's overall customer appeal through two distinct, complementary brands while further enhancing the Group's strong growth trajectory. We look forward to building on PrettyLittleThing's success and we welcome Umar and his team to the Group."
The remaining 34 percent stake in PLT will be used to "incentivise" its CEO, Umar Kamani, as well as its senior management team, who have overseen the fast-fashion brand bring in exceptional revenue growth since 2014. Boohoo will have the option to acquire the remaining stake at market value in 2022. PrettyLittleThing is expect to reach revenue growth of more than 150 percent for the financial year ending February 28, 2017, while broadly breakeven in EBITDA. In addition, Boohoo plans to review and invest in PLT operations and logistics, including its warehouse, to ensure the fashion brand continues to thrive with PLT's revenue predicted to grow at a similar rate to Boohoo's in FY18.
"PrettyLittleThing has been a great success story over the last couple of years," added Umar Kamani, CEO of PrettyLittleThing. "Our youthful management team enables us to engage directly with our target market, pushing the boundaries of innovation in the celebrity led world of fast fashion. As part of the Boohoo Group, we will continue to build on our strong brand positioning and we are excited by the prospect of continuing to anticipate and set trends." Founded in 2012 by Umar Kamani, son of Boohoo's founder Mahmud Kamani, PrettyLittleThing has seen its revenue grow over 400 percent to 17 million pounds last year.
Photos: Boohoo website