Angela Gonzalez-Rodriguez

|
After yet another weak quarter, Aeropostale has made public its intentions of exploring a sale. The teen apparel retailer saw its shares tank by over 40 percent right after making the announcement.
Precisely, Aeropostale's stock closed down 45.83 percent at 25 cents a share, after disclosing that its comparable sales have been declining for some time--they fell 8.6 percent in fiscal 2015, 11 percent in fiscal 2014 and 15 percent in fiscal 2013, according to company filings, highlights the 'Wall Street Journal'.
Aéropostale reported an adjusted net fourth-quarter loss of 10.8 million dollars, or 14 cents a share, on net revenue of 498 million dollars (well behind the previous year's profit of 593.8 million dollars.)
Earnings per share for the quarter hit the consensus estimate of 0.14 dollars, Analyst Ratings.Net reports.
The fashion retailer also advanced that the near future doesn't seem that bright either as it expects first-quarter 2016 losses of 24 million to 29 million dollars, or, in other words, a net loss of 35 cents to 42 cents per diluted share.
In addition to the gloomy figures – or exactly because of those – the company announced that its board of directors "has authorized management to explore a full range of strategic and financial alternatives, including a potential sale or restructuring of the company." There can be no assurance the process will produce a specific action, and not fixed timing for further details, the company warned.
On a separate note, Aéropostale warned that an ongoing vendor dispute with MGF Sourcing, an affiliate of Sycamore Partners, is disrupting the supply of some merchandise. The dispute could cause an additional operating loss if not resolved, the company said.
Aéropostale explores sale as its relationship with owner Sycamore grows feeble/h2>
Two years after Sycamore Partners gained the control over Aéropostale, the relationship is in tatters as the fashion retailer has been engulfed in a battled with MGF.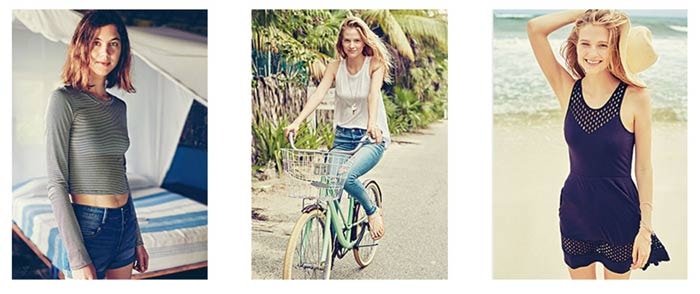 "We believe that our revised merchandise assortment and our more targeted merchandise allocation approach in our factory chain will reinvigorate our stores, delivering our customers the product and shopping experience they desire," said Julian Geiger, CEO at the fashion retailer.
Aéropostale has not been able to return to growth as young consumers turn away from brands, said an analyst following the stock. Consequently, comparable sales fell 6.7 percent during the holiday quarter. Net sales also decreased, by 16.1 percent to 498 million dollars, 22 million dollars less than expected. Net loss came to 21.7 million dollars.
An additional problem is that Aéropostale shares have been trading below 1 dollar for so long that the stock might be delisted by the New York Stock Exchange.
"Exploration of strategic alternatives may spell the beginning of the end," Eric Beder, an analyst at Wunderlich Securities Inc., said in a report. The only likely buyer for Aeropostale is Sycamore, but the vendor dispute signals that the two partners are headed for "a far more tenuous relationship," he said.