In 2016, more than 21 billion pairs of shoes were produced globally, which means about three pairs of shoes were made for every person in the world. According to market research conducted by IndexBox, driven by the world population growth, global footwear market as a whole is projected to continue an upward consumption trend over the next nine years. Fast to market approach is what footwear brands are now targeting to fulfil the growing consumer demand. Are consolidation and full automation of the footwear making process an answer to this need?
Automation in shoe manufacturing to lead the future?
Fashion footwear production heavily depends upon craftsmanship and handcrafted shoes are valued at a much higher rate. However, to cut down on the lengthy time period taken to make a shoe, some manufacturing processes are now assisted by specialized machinery and mass production of technical shoe manufacturing has begun witnessing highly automated lines. But most of the shoe production continues to remain handmade.
However, things are gradually changing. According to the International Labour Organization numbers released in July last year, an estimated 137 million Asian workers could lose their jobs to robots globally in the next 20 years. In January this year, the US Census Bureau suggested that robots will replace around five million workers in the US alone by 2020.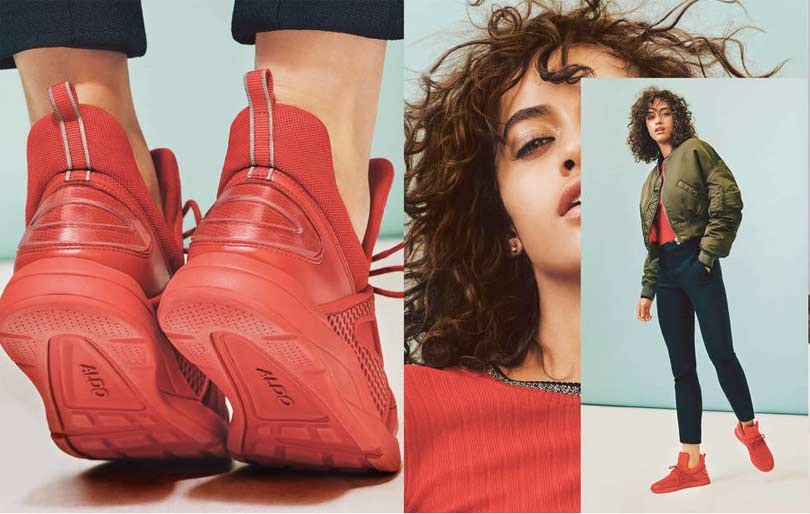 Brands like Adidas have already set up a fully-automated factory in Ansbach, south Germany, while according to Fortune, Nike has invested in a tech startup called Grabit that uses electroadhesion and has been filling its factories with machines that can work 20 times faster than human workers. By the end of this year, Nike will have about a dozen of these robots up and running in China and Mexico.
By 2020, Adidas expects to generate half of its sales from products made using automated manufacturing process, which will also let the stores rotate inventory more quickly to keep up with the demand. The company has already opened a "Speedfactory" in Germany in December 2015 that uses 'intelligent robotic technology' to manufacture shoes. And in April, the company announced that it will make 5,000 of its Futurecraft 4D shoes with a 3D-printed midsole available by fall/winter 2017.
Morgan Stanley says that nearly 20 percent of production for Nike Inc. and Adidas AG shoes will move to more automated factories by 2023 due to a "buy now/wear now" shopping environment forced by the shift to e-commerce. "This means existing suppliers using traditional manufacturing probably retain 90 percent of total industry production five years from now," Morgan Stanley analysts said in the company's study, adding, "However, beyond five years, the trend should continue when the big brands and rivals likely begin catching up."
This means, workers in Asian countries, where most of the outsourcing happens, will lose their jobs. Western brands have so far outsourced their needs across Asia, first in China and off late into Vietnam, Cambodia and Bangladesh. However, with automation, companies the athletic footwear makers may consider moving their manufacturing back to the US since they will not require low-skilled labour. In the future, the shoemaking process could be cut from months to days and become more automated. Quoting an International Federation of Robotics report, Morgan Stanley says 1.3 million new robots will be installed in factories over the next three years.
However on an industrial scale, robots are yet to master approximately 120 steps involved in manufacturing an Adidas sneaker, Adidas CEO Kasper Rorsted told Financial Times. The report quoted him saying, "The biggest challenge the shoe industry has is how do you create a robot that puts the lace into the shoe. That's a complete manual process today. There is no technology for that." But, as the consumption increases, not only athletic but even non-athletic brands may look at ways to automate their factories, in order to cater to the demand.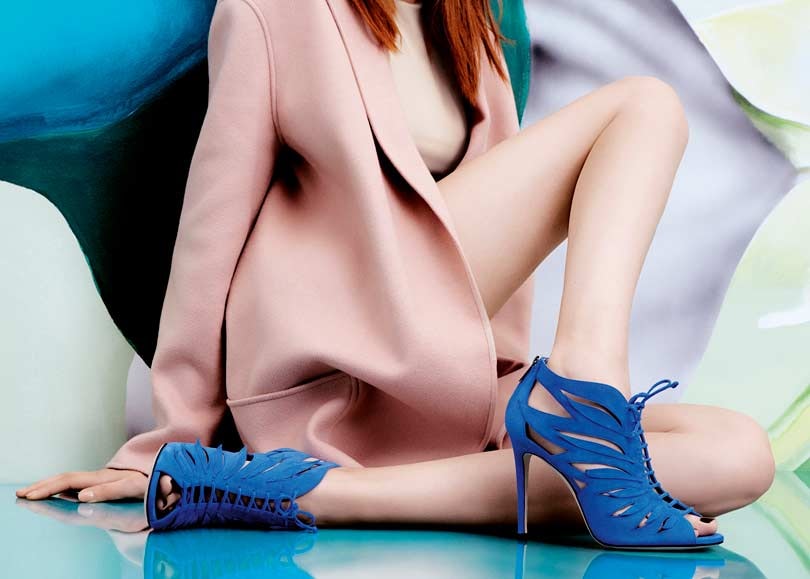 Consolidation - key to success?
As far as the merger and acquisition scenario is concerned, footwear brands are emerging to be the lucrative deal breakers. Two recent mergers confirm this trend. After Michael Kors Holdings acquired Jimmy Choo recently, the Aldo Group followed its footsteps purchasing Camuto Group. Other examples of footwear retailers merging in a difficult retail environment include Steve Madden-Schwartz & Benjamin deal, Marc Fisher's acquisition of Easy Spirit and Caleres' Allen Edmonds purchase. The trend indicates these companies moving towards partnerships to survive the tide.
As Canaccord Genuity Inc. analyst Camilo Lyon tells Footwear News, "These [mergers] are emblematic of how difficult the market and environment are right now. There are fewer and fewer companies that are doing well and that's creating opportunities for those stronger players to strengthen and beef up their portfolios."
Industry researchers also indicate that an overall rise in the retail culture is triggering the growth of global footwear market. Easy availability, wide assortment, investment in advertising and marketing efforts by leading brands and Internet retailing are said to be the factors driving the footwear segment.
Geographical consumption on a steady rise
According to a Transperency Market Research, footwear consumption across the globe is set to increase with a CAGR of 5.1 percent for the ten-year period from 2015 to 2025, which is expected to lead the market value to 40 billion pairs by the end of 2025.
The report adds that this projected growth in footwear consumption will vary widely in terms of region. In the USA, for example, the fitness trend will continue to impact on footwear consumption: the need for athletic comfort and support assumes overriding precedence in the buying process. And footwear that boasts a blend of fashion and functionality will continue to perform well over the forecast period.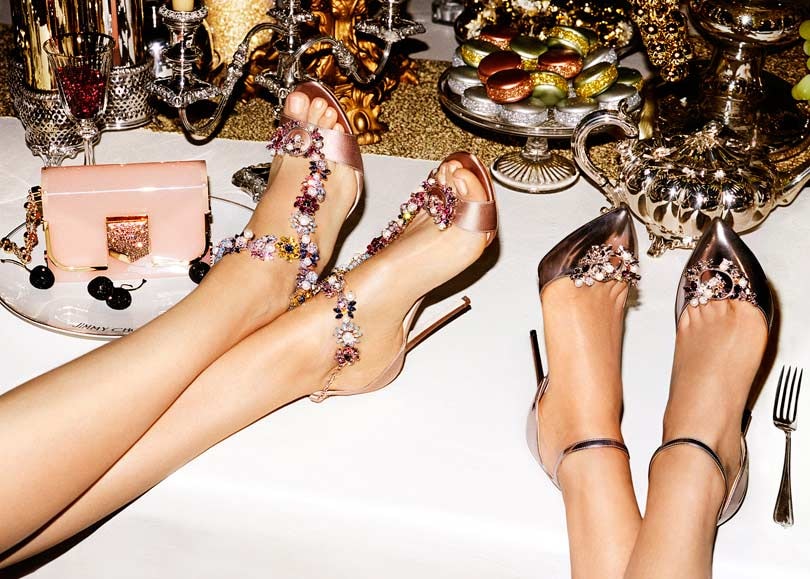 In the EU footwear market, the study points out, new variations and style, as well as eco fashion in different footwear categories are being introduced. Current fashion trends and the higher proportion of women at work, dictate that consumers mainly prefer non-athletic, more formal footwear designs. New footwear styles like ethical and recycled footwear are also trending in the region. Apart from the UK, EU countries, where consumption is set to increase over the period under review, include France, Italy, Spain, Germany and the Netherlands.
IndexBox study further indicates robust growth in the Asian footwear market with the rise in number of consumers. Also factors such as lifestyle changes, combined with increased levels of disposable income and the current demand for trendy fashion are all encouraging the rapid growth of Asia's footwear market.
Leather footwear continues to hold the fort as athletic ones make headways
On the basis of product type, athletic and non-athletic are the segments into which the footwear market is divided. Between the two, non-athletic footwear contributes a larger, revenue contribution to the overall market.
Leather shoes continue to be the largest and most expensive market in the world according to a report by Which Country. By value of exports alone, leather footwear accounted for 54.6 billion dollars in sales. And though the figure has dropped because of the collapse of the value of Chinese footwear by 12 percent from 2014 to 2016, it continues to remain in demand. While Italy's shoe manufacturing capacity accounted for 1.5 percent of China's total made shoes in the year 2015, Italy's sales for leather shoes were 7.7 billion dollars and stood at the second place behind China.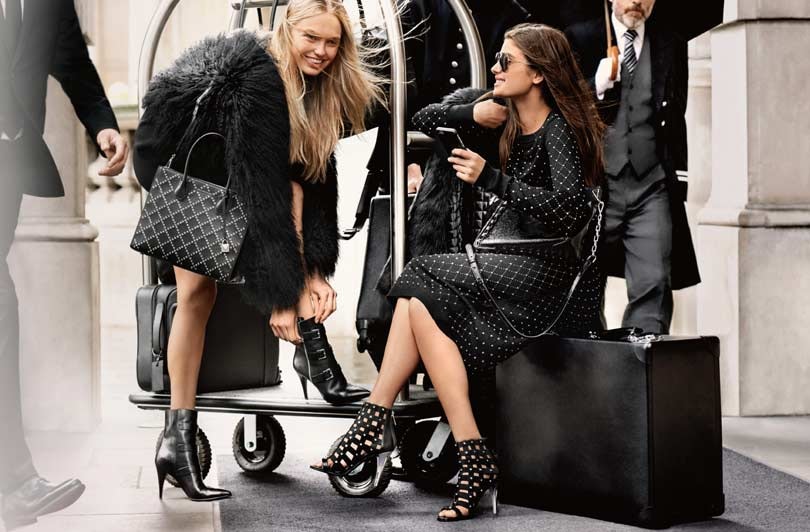 On the other hand, in a recent report, "The Need for Speed Hits Athletic Wear," Jay Sole, lead apparel and footwear analyst for Morgan Stanley Research and his colleagues around the world collaborated to look at why and how some of the largest athletic brands are moving to reinvent their supply chains—and what this means for industry and investors. Sole says in the paper that as brands offer more and better fashion newness, athletic wear can continue to outperform rival categories for the consumer's discretionary dollar.
The athletic wear category has enjoyed a long run of growth, the study said, adding, since 2007, global sales of athletic wear have increased 61 percent. Faster supply chains, Sole says, can help sustain that growth for years to come. Morgan Stanley expects global athletic wear sales to reach 355 billion dollars in 2021, up from 290 billion dollar now.
While the entire athletic wear category is growing—benefiting brands, retailers and suppliers—the largest companies according to Sole, are best positioned to take advantage of supply-chain improvements and will capture 68 percent of industry profit growth over the next five years.
North America emerges as the strong footwear player
The same IndexBox study indicates that on the basis of geography, in terms of revenue, North America led the market in 2016 holding 35.6 percent of the overall market. Increasing participation in athletic activities along with changing lifestyle are set to have a positive impact on the North America footwear market over the forecast period. The large number of sales channels and the rising prominence of Internet retailing is also boosting development of this regional market. However, Asia Pacific led in terms of volume accounting for 40.5 percent of the market in the same year.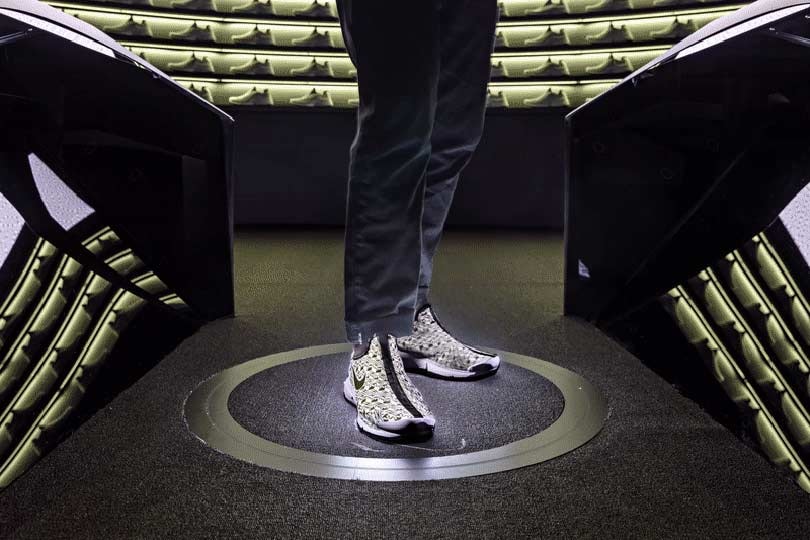 Overall, the last decade has seen strong growth of footwear exports worldwide with volume increasing by 25 percent to 13.9 billion pairs and value by 78 percent, to 122 billion dollars. However, over the last two years exports have fallen by 6 percent in volume and by 8 percent in value. Asia lost 2 percentage points in its share of world exports since 2010. Moving in the opposite direction, Europe has gained 3 percentage points over the same period, reversing the trend observed in earlier years.
China continues to be the leader in terms of worldwide exports, with a 67.3 percent quota in 2016, following at some distance by Vietnam. In 2016, China produced 12.6 billion or 66 percent of the total shoes in the world and its exports stood at 47.8 billion dollars. The country not only caters to the huge domestic demand but also enjoys largest share of international shoe exports.
At number two in terms of footwear production, India produced over 2.1 billion shoes and its exports were 2.7 billion dollars last year. Brazil's output however dropped from over 900 million in 2014 to 895 million pairs last year but the country exported 1.2 billion dollars worth of shoes in 2016.
Vietnam's shoe manufacturing output was also noteworthy with the country producing 760 million shoes last year and exporting 16.2 billion dollars worth of leather and footwear in the past year. According to Vietnam's Ministry of Industry and Trade, the figure is forecast to hit 17.88 billion dollars in 2017 and it is targeting to earn around 24 billion to 26 billion dollars from leather and footwear exports by 2020.
Indonesia manufactured over 1 billion shoes last year and its exports stood at 4.6 billion dollars. Factors such as low wages and good quality of work are wooing international shoe companies to set up manufacturing base in the region in last few years.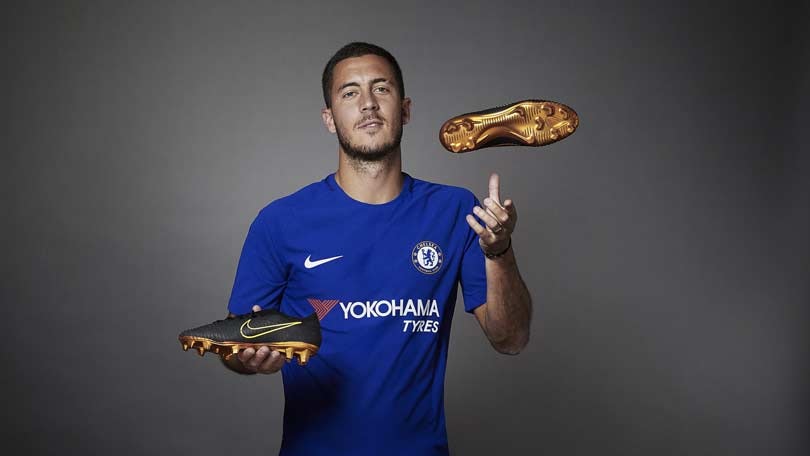 With a production of 295 million pairs of shoes last year, Pakistan market has witnessed a decline in footwear production in recent years. Thailand's inclusion in the list of leading global shoe manufacturers has been relatively recent as the country produced less than 150 million shoes a decade ago. Now it is one of the leading shoe manufacturers with 245 million pairs of shoes made in the last year, and it is also one of the leading provider of footwear to the United States. The country exported footwear worth 622.5 million dollars last year.
Mexico has witnessed a steady rise in its footwear production and the country produced 245 million pairs and exported footwear worth 517.5 million dollars in 2016. Italy's 205 million shoes manufactured last year were less than the year 2015 and its exports were 10.7 billion dollars. Turkey, on the other hand manufactured 175 million shoes last year varying from leather shoes, sneakers, slippers, boots and almost all other types and exported footwear worth 704.4 million dollars. The country has over 6,800 companies manufacturing domestically with some having operations in international markets.
Summing up, with even the corporate world following the athleisure trend in offices, because of the versatility, comfort, and style they offer, it is expected to propel the growth of the athletic footwear market along with the non-athletic ones.
Picture courtesy:Adidas,Nike,Aldo,Michael Kors,Jimmy Choo