London - Abercrombie & Fitch Co. is not ready to throw in the towel just yet - in fact, just the opposite. The US fashion retailer has set its sights on growing into a 5 billion dollar global lifestyle brand over the next few years, despite shrinking the number of its stores.
During its annual investor day meeting, which took place in New York on Wednesday, Abercrombie & Fitch Co. announced its aim to become a global business and shared a number of the steps it aims to take to reach its goal. The last investor day that the company held was back in 2013 when the company had a different management team in place.
CEO Fran Horowitz outlined three areas which the New-Albany based company had been focusing on to achieve this goal. The first was the stabilization of the company over the last few years, which includes defining the company's vision, differentiating the Hollister and Abercrombie & Fitch brands and connecting with its core customers. These tactics have had a positive effect on the business, as Abercrombie & Fitch Co. sales hit 3.49 billion US dollars last year, a 4 percent increase from 2016.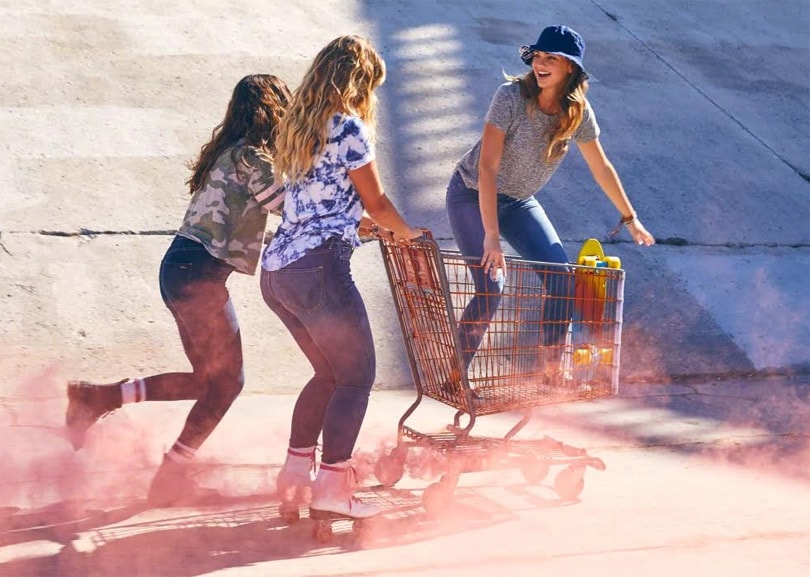 Abercrombie & Fitch Co. sets its sights on becoming a 5 billion dollar lifestyle brand
"We feel we're in the right place at the right time," said Horowitz on the company's aim. During the investor meeting, Horowitz told analysts that the company is foreseeing growth for 2018, for both the top and bottom lines. "Abercrombie & Fitch, Hollister and the subbrands Gilly [Hicks] and [Abercrombie] kids have much potential," said Horowitz. Now the company aims to continue growing over the next three years while transforming its businesses. Part of its plan to reach its goal includes the ongoing growth of direct-to-consumer sales and strengthening its store portfolio.
Although Abercrombie & Fitch Co. does not aim to open additional stores, it will continue to roll out its remodel store concept to an additional 100 to 150 Hollister stores as well as 50 to 75 Abercrombie stores within the next three years. In addition, the company will be "moving away from the large legacy flagship stores" and focus on becoming more shopping-center focused due to higher levels of traffic. "We have a stable foundation. We understand our customers and we have a clear plan," added Horowitz.
Abercrombie & Fitch Co. third phase, the future acceleration of its growth includes plans to boost its market share in North America, as well as plans to grow internationally. In fact, international growth is a large part of the plan, accounting for 1.5 billion US dollars of its 5 billion US dollar aim. It has earmarked regions such as the Middle East, Latin America, and area in Asia, while Western Europe and Chiba have been pegged as the two main areas for immediate growth. At the moment the fashion retailer currently counts 28 stores in China and 117 stores in Europe.
However, Abercrombie & Fitch Co. is not just focusing on opening new stores overseas. Rather it is set to focus on replacing some of its flagship stores, downsizing where it can. After closing its Hong Kong flagship store at the start of 2017, Abercrombie & Fitch opened a new, smaller store at Harbour City, which attracts more shoppers. Chief Operating Officer Joanne Crevoiserat noted that despite the decrease in store size, sales in the new location have tripled from 550 US dollars per square foot to 1,700 US dollars.
Photos: Abercrombie & Fitch and Hollister SS18