Amsterdam - Although Filippa K may not be the most well known Swedish brand, it is one of the fashion labels which helped established the now-iconic Scandinavian, minimal look back in the early 90s. Best known for its high-quality, well-fitting and sustainable styles, Filippa K has expanded across Northern Europe over the past 25 years, setting up shop in cities such as Stockholm, Amsterdam, and Berlin. Now with the return of its founder, Filippa Knutsson, as its creative director, the brand aims to continue its success story by becoming "the most relevant Scandinavian brand on a global stage."
In order to learn more about Filippa K plans for the future, FashionUnited spoke with the brand's CEO, Kristofer Tonström and Brand Director Karl-Johan Bogefors at the opening of the label's latest flagship store in Amsterdam.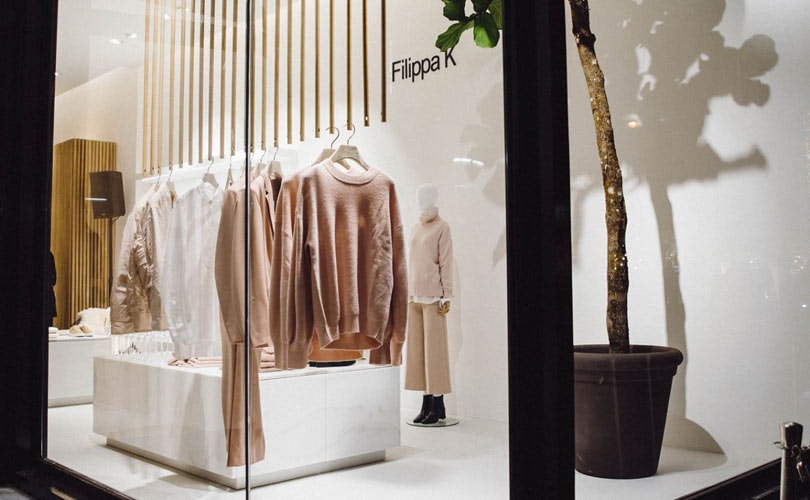 "Filippa has been out of the business over the last five years and there has been a lot of internationalization during that time," explained Tonström. "But now we see a huge opportunity to be at the forefront of the digital world as well as grow even more internationally." Knutsson rejoined the company one year ago, after realizing that the brand was in danger of drifting off the course she'd envisioned for it. She helped restructured the company's internal organization, first hiring Tonström as CEO before convincing Bogefors to return to the company as brand director this fall.
Kristofer Tonström: 'The main focus is to be a relevant, consumer-focused Scandinavian brand on a global stage'
"I think it is great to have Filippa back at the company in a leading role - I feel like the brand has always been at its best when she had her hand in it, so I am excited for the future," said Bogefors, while giving a tour of Filippa K latest flagship store, which features its full women's, men's and Soft Sport collections. Knutsson asked him to rejoin the company after a ten-year absence and since coming back on board Bogefors has noticed that Filippa K is even more entrepreneurial than before. "There is real potential to continue growing the brand and its collections - especially Soft Sport." The rise of athleisure and an increasing interest in health and fitness has led to a more demand for Filippa K sub-label, which offers functional, comfortable yoga and loungewear.
In Filippa K's new flagship store on the Utrechtsestraat, the upper mezzanine is dedicated to the brand's Soft Sport, underlining the growing importance the label has in the Filippa K world. "There is a real opportunity to look at the brand and it's business and how to grow it creatively," said Tonström. His vision to ensure Filippa becomes the 'most relevant Scandinavian brand' stems from his strong belief that Filippa K is one-of-a-kind. "Filippa K is different from the majority of fashion brands out there on the market today because it promotes mindful consumption through its minimalistic and clean design aesthetic which is designed to last years." The brand's strong style signature has helped it win loyal fans across Sweden, Denmark, Belgium and the Netherlands, but now the new CEO is keen to establish a strategy to ensure Filippa K's ongoing expansion.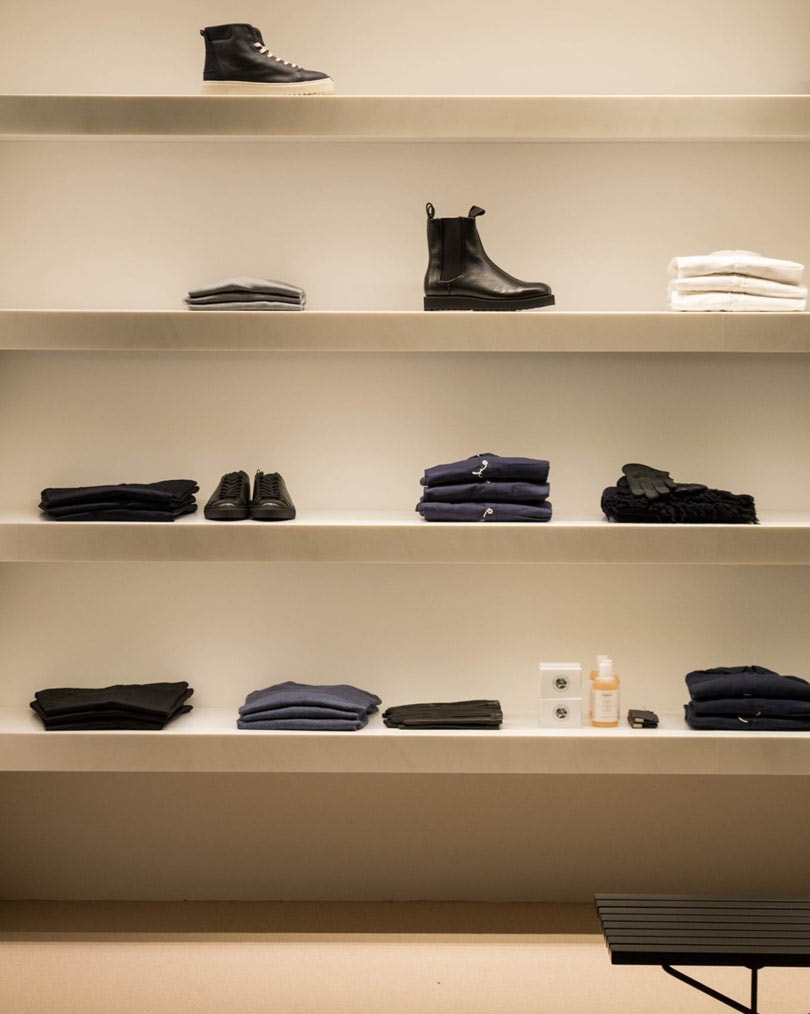 "We have the chance to really look at the brand and company and ask what do we have to do now and for the next 25 years. So if we were to start this company again how would we think about the future. It's really been like starting out with a blank sheet of paper." Tonström sees a number of opportunities for Filippa K's future growth in Northern Europe, as he acknowledges traditional retail, is facing a number of challenges at the moment. "We want to be much faster to respond to them, and so we have made some changes in order to achieve this."
Filippa K to expand its digital presence throughout Northern Europe
In addition to restructuring its management team, Filippa K has also trimmed off some of its 'middle layers' and made a number of changes to how it operations its business across Europe. Although the brand aims to become more global, Tonström does not want to spread the company too thinly by trying to be in to everywhere at the same time. Which is why the brand is focusing on strengthening its presence in its main hubs. "For us, this is our historical heart is in Stockholm. Filippa herself is based in London and Amsterdam is the third big hub where we see big potential. That is also why we have invested in our fourth store in Amsterdam," explained Tonström.
"The overall ambition is that we become the most relevant Scandinavian brand on a global stage." However, in order to become the most relevant Scandinavian brand, Filippa K may have to go head-to-head with other Swedish and Danish fashion giants. But for Tonström being the most relevant brand is more than just competing with others. "It is about being relevant to consumers - it's not enough to do two nice campaigns a year, it's about being much closer to the consumer and ensuring you have a dialogue with them on a weekly basis." To ensure Filippa K is able to connect with their customers as well as potential new consumers this means the brand has to be present where they are, which is why the brand is heavily investing in building up their technical capabilities. "We are trying to build a company that can win globally online."
Tonström sees real potential in developing Filippa K into a digitally led brand, as well as a one with a strong physical presence, as evident in their new store opening. "It's about having the right stores in the right locations coupled with the right type of online presence," he stressed. To help boost their online presence, as well as their online engagement with their customers and online revenues Filippa K has begun working with a digital marketing company. In addition, the brand has more than double its online markets from 30 to 65 over the past six months. "We are doing a lot in terms of expansion, paid marketing searches, paid social reach and working much more with affiliates and influencers. Yet it is key for us not to be tempted into things that may erode the Filippa K integrity. So we use the tactics of the pure-play e-commerce companies, but ensure they are always within the frame of the Filippa K brand."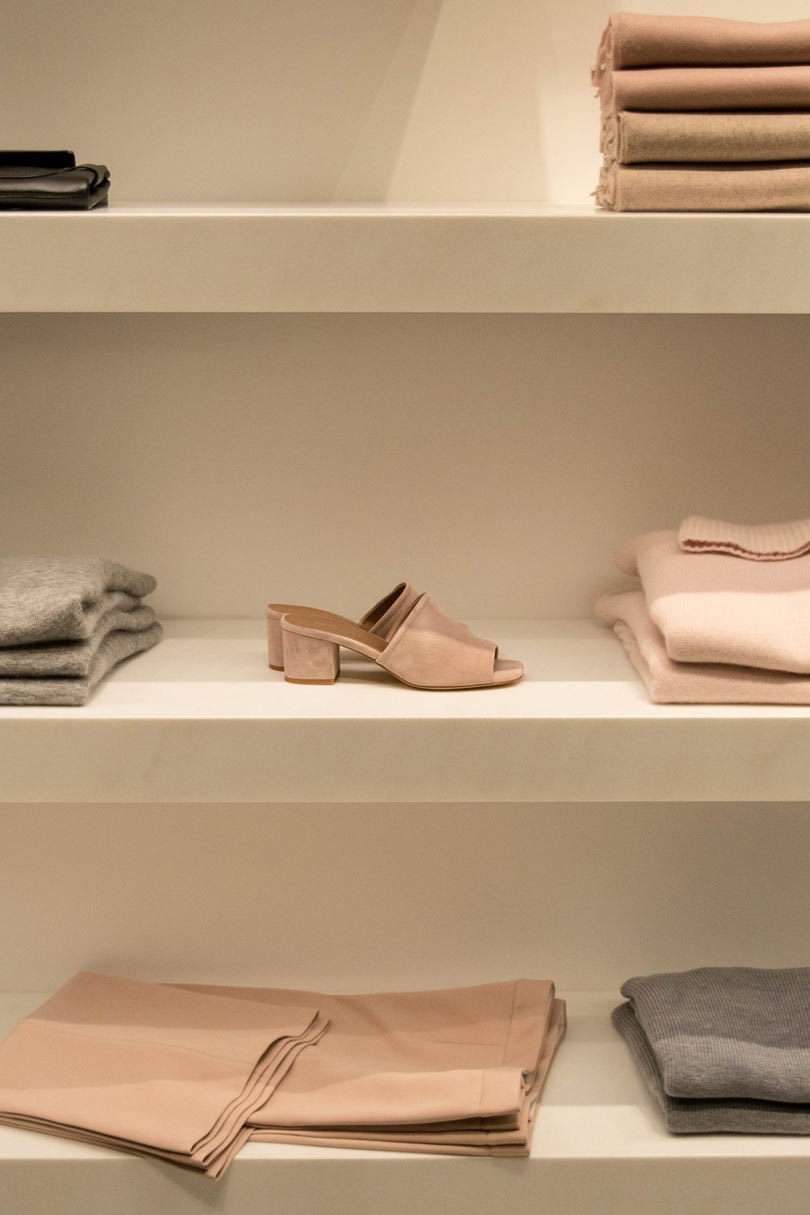 Filippa K invests in its online channels as well as its physical retail locations
The Scandinavian label is set to triple its investment in its online and marketing channels next year to really help solidify its presence in its new markets. This is also why the business was restructured earlier this year, to help free up more resources for future investments. "It was not to save money, it was to reinvest in our growing areas. We are going to establish a completely different presence online - not only through our own website but by being out there where our customers are - that what it means to us to be a relevant brand." Filippa K will also invest in improving its e-commerce platform by bettering its fulfillment capabilities, delivery logistics, customer service and overall customer online experience, as Tonström aims to ensure its online store is as strong as its flagship stores. "This is another area where we need to be as good as the global online multiplayers. We need to give consumers a reason to buy our products directly from us."
But this increased focus on strengthening its digital arm does not mean that Filippa K will invest less in its physical retail channels, added Tonström. "We have been online for a few years now, but most of our focus has been on developing our physical retail side. In the last year, we have done a bit of catch up, which has led to our online sales doubling in 2017 and our ambition is to grow that 4 or 5 times over the next couple of years." Both Filippa K online and physical sales channels are equally important to achieving the brand's overall goal, but now the company aims to ensure its online store is as efficient as its brick and mortar locations. "At the end of the day, it has to do with being where the consumer is and where the consumer wants to shop."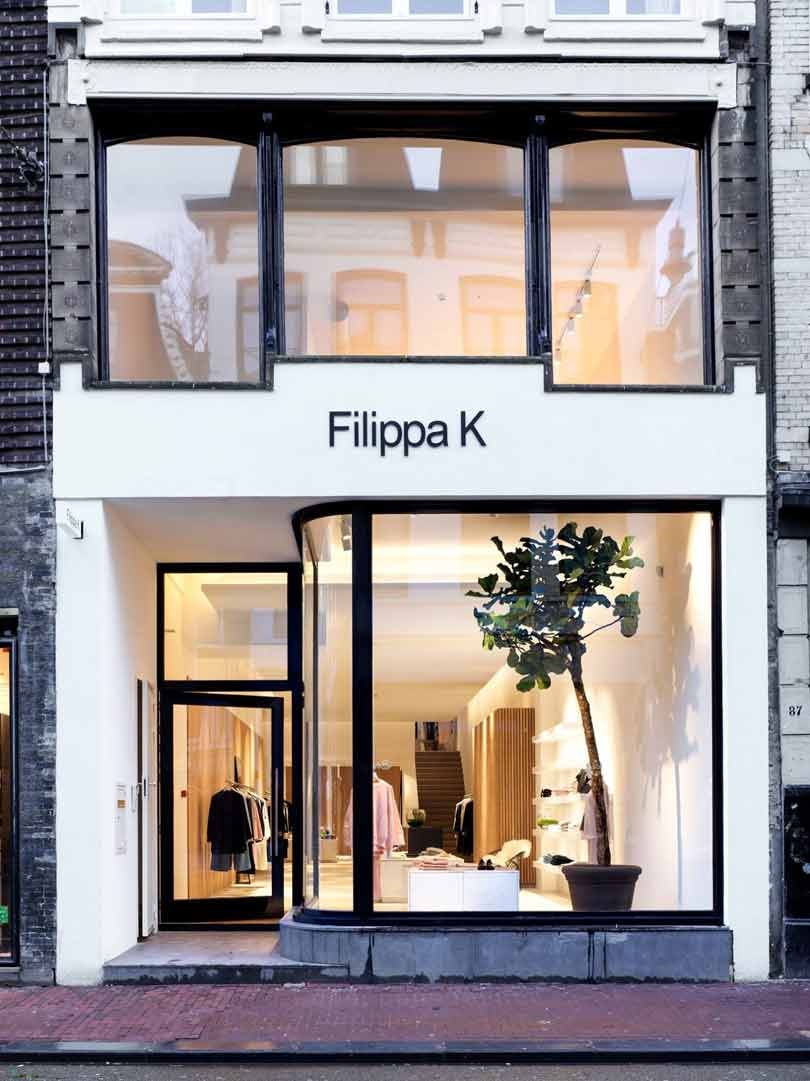 So outside of its established hubs, where are Filippa K's consumers? "If you look at Europe the next two big areas for us are definitely London and Paris," said the CEO. "Filippa lives in London, she actually grew up there as well, so she has a strong connection to the city and the UK market." The Scandinavian brand is also focusing on growing in Paris, where it currently operates a women's wear and a men's wear concession stand in Galeria Lafayette. "We have been in Paris for a very long time, but now we have the opportunity to do more there." At the moment Filippa K does not have any plans in the pipeline to open a stand-alone store in London or in Paris, but it is exploring the physical availability when it comes to retail locations in the city.
For now, Filippa K and its team are set to focus on preparing for its first major fashion show since the return of Knutsson. "Filippa has been busy working on the brand's AW 18 collections in London, which they are set to debut in Stockholm during a big co-ed fashion show next month," said Bogefors. "She has always strived to make products which never go out of style and withstand the test of time. Now she is putting more effort than ever before into the company to ensure the collections are better than ever going forward."
Photos: Filippa K, Facebook