Ted Baker has reported strong results for the 52 weeks ended 30 January 2016. Group revenue for the period increased by 17.7 percent (17.0 percent in constant currency) to 456.2 million pounds. Profit before tax and exceptional items increased by 18.6 percent to 58.7 million pounds and profit before tax increased by 20.3 percent.
Retail sales went up 13.5 percent (13.2 percent in constant currency) to 348.4 million pounds. UK and Europe retail sales increased 8.9 percent (10.7 percent in constant currency) to 252.5 million pounds. US and Canada retail sales went up 27.3 percent (20.6 percent in constant currency) to 80.6 million pounds. E-commerce sales increased a whopping 45.8 percent (44.7 percent in constant currency) to 53.5 million. Strong results for wholesale sales as well, which are up 33.6 percent (31.2 percent in constant currency) to 107.7 million pounds.
"Another year of strong progress in Ted Baker's development as a global lifestyle brand
"I am pleased to report another year of strong progress in Ted Baker's continued development as a global lifestyle brand. We have again traded very well - despite an uncertain backdrop in some of our markets - which is testament to the strength of the Ted Baker brand as well as our unwavering focus on quality, design and attention to detail," said Ray Kelvin CBE, Founder and Chief Executive in the press release. "We have further developed the brand's presence across international markets including first store openings in Amsterdam, Azerbaijan, Hawaii, Mexico and Qatar and we have new openings planned across our markets in the year ahead. The Group is continuing to invest in its team and infrastructure to support Ted Baker's stability and long-term growth. This includes the purchase of our iconic Central London home at the Ugly Brown Building as well as investment in a new, state-of-the-art European distribution centre in the UK."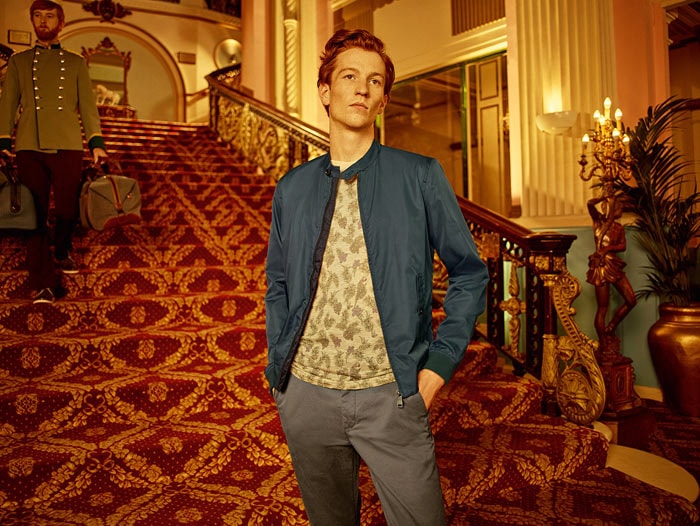 In 2016 Ted Baker plans to to open a new store in Paris, and further concessions in France, Germany and Spain. The company will continue to invest in e-commerce sites to enhance the customer experience and local content provided to customers in Europe, including launching a first language specific website in Germany.
In North America Ted Baker remains focused on development, has opened a store in Seattle and plans to open a further five new stores, including two in New York and one in Calgary, Miami and Ottawa. The Dallas store will be relocated.
Ted Baker is still building brand awareness in Asia. In line with the development strategy in this territory the company has opened another store in Beijing and we are opening further concessions in China and Japan.
Ted Baker currently has 448 stores and concessions worldwide, comprising of 185 in the UK, 93 in Europe, 97 in the US and Canada, 64 in the Middle East and Asia and 9 in Australasia. The brand offers a wide range of collections including Menswear, Womenswear, Accessories, Audio, Bedding, Childrenswear, Eyewear and Footwear.