UK consumer confidence continues to drop in October as a one point fall in the Consumer Confidence Index leads to a 3-month low of -10, according to a survey by GfK. The index shows that concern over how the economy will fare in the next 12 months is at its highest point since December, as the country prepares to leave the EU.
Commenting on the survey's results in a statement, Joe Staton, Client Strategy Director at GfK, said: "The recent claims about the imminent end of austerity, and the good news of lower retail price inflation and accelerating wages growth would normally be sufficient to boost consumer sentiment. But the core Index slipped again this month."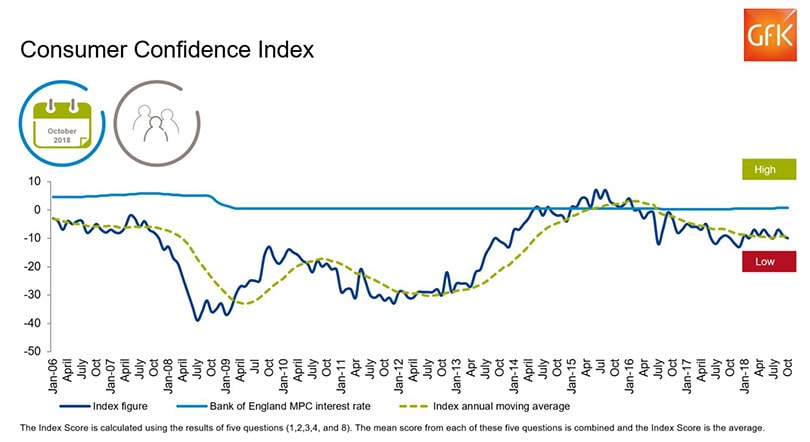 "The prospect of a no-deal/hard-deal Brexit must surely be weighing heavily on people's minds, injecting a mood of despondency as to how people view their future personal finances and the longer-term economic outlook for the UK," Staton continued."It looks like the UK Government will need to administer an exceptionally strong tonic to the nation to settle the obvious Brexit anxieties."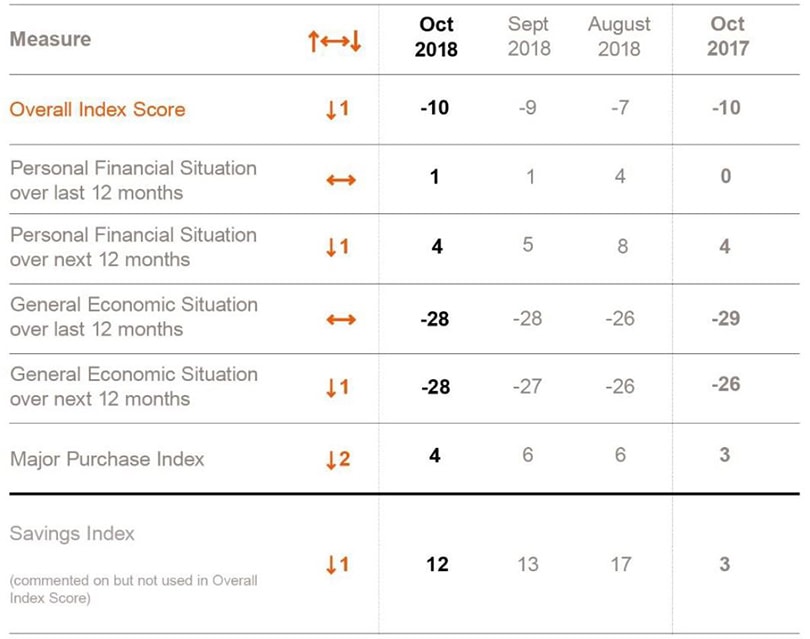 There has also been a two point drop to +4 in the Major Purchase Index in October, one point higher than October 2017. Stanton warned that a drop in the Major Purchases Index could be particularly harmful to retailers in the build up to the Christmas shopping period. "We also appear to be losing confidence that now is 'the right time' to make major purchases. This will concern retailers in the run-up to Black Friday, Cyber Monday and the key Christmas trading period. Consumers behave like financial markets – when confidence is lacking, markets stutter and tumble."
GfK's survey was conducted with 2,001 people between 1-15 October on behalf of the European Commission.
Photo credit: Pexels, Dom J / GfK